I have picked up a few new things over the last couple of weeks and thought I would share them all with you in one spot! This is a little mix of everything, skincare, beauty, candy, etc. Basically everything I am loving lately!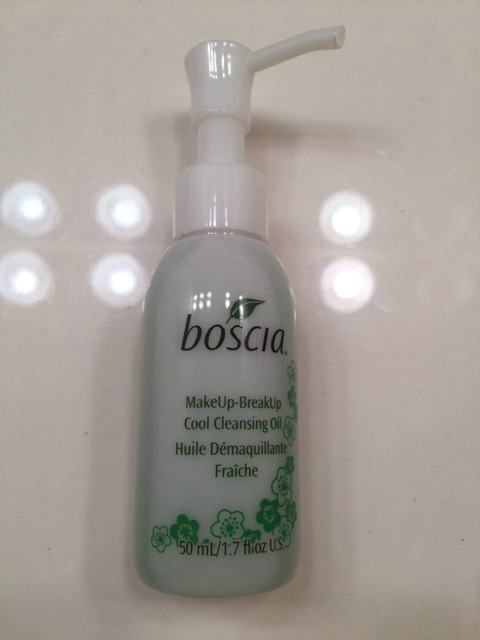 Boscia MakeUp-Breakup Cool Cleansing Oil: I used to love Boscia a few years ago and used it exclusively for awhile. Like every other face wash, it quit working in time and I switched it up. I watched a youtube haul recently where someone was obsessed with this stuff and I thought I would give it a try. You guys!!! I love it!!! It takes off allllll my make up, including my hard to remove liner and mascara. I like that you rub it on your face while it is dry then wash it away. It leaves my face feeling so soft and not all tight and dry like most make up removers. I have zero redness after using it and it has a very faint smell that is pleasant, nothing over powering or irritating. I am 100% buying the full size bottle when this runs out. I grabbed this size for $10 at Sephora.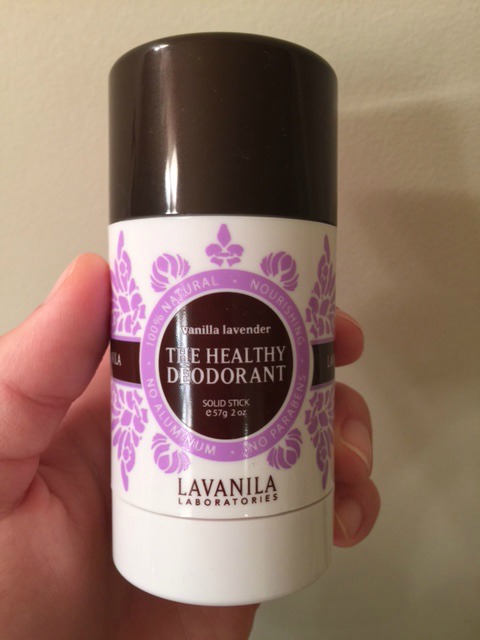 The Healthy Deodorant in Vanilla Lavender: I have been on a quest to find a healthier deodorant for some time. I have tried Paper Wai and a few others and they all quit working after awhile and a few of them I hated the application of. Paper Wai I am looking at you making me apply with my fingers. Biana (and someone else who has skipped my mind at the moment) have raved about this one so I thought I would give it a try. Biana has never steered me wrong. I LOVE this stuff!!! I have been using it for awhile and the scent is awesome, the application is a roller ball just like a normal deodorant, and it has lasted all day in this miserable Alabama August heat. It is a little more expensive than a regular deodorant but so, so worth it. Plus who doesn't love an excuse to go to Sephora, am I right? Though I am sure you can order online from other places too.
Ulta Finds:I won an Ulta gift card from Lindsay and couldn't wait to use it! It just so happens that the sales gods were shining down on me the day I looked because they were having a flash sale!!! I scored this amazing Michael Kors Sexy Amber roller ball and lip gloss duo for $14.99! That is half off!  It smells awesome and the lip gloss color is so gorgeous!!! I also got a good deal on these Real Techniques beautyblenders for $7.99 for two and I replaced one of my favorite Bare Minerals shadows, Bare Skin.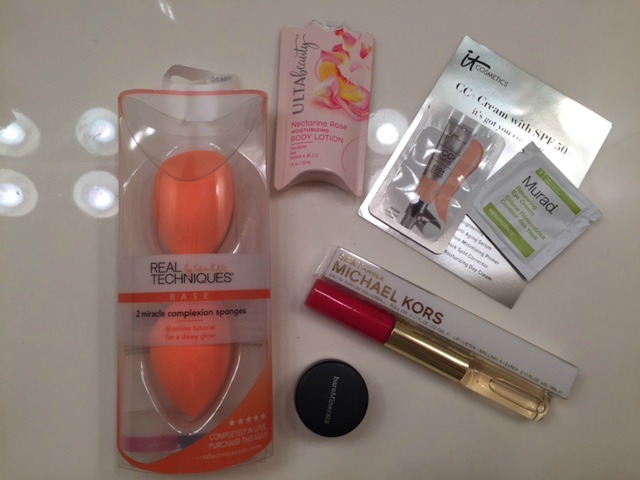 This is the second time I have purchased the Real Techniques beautyblenders and I love them. They are just as good as the real thing, because I have used it before too. I just cant bring myself to ever pay $20 again for one because lets me honest, even after cleaning them you want a new one after a few months. Mine had started falling apart a little and looking dingy. At the price of the RT, I don't mind tossing them and grabbing new every few months and feel no guilt now!
I got a few free samples but I wont be able to try out the CC cream or eye cream until after baby comes because of some harmful ingredients. The Nectarine Rose lotion sample is alright but a little too strong smelling for my liking.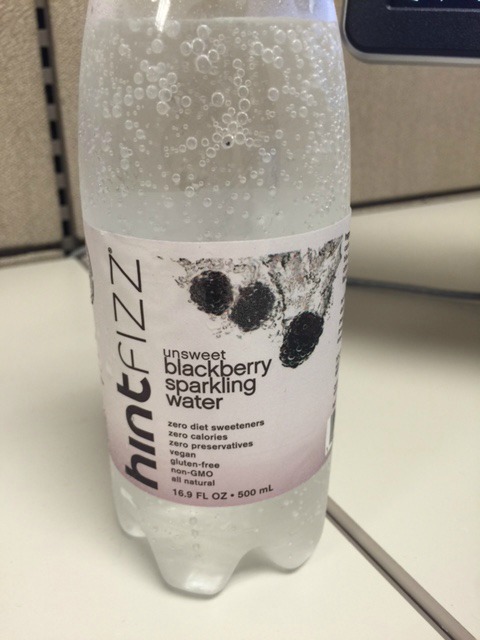 Hint Fizz: Sometimes I really just need something other than water. There aren't many healthy options while pregnant. I want to avoid anything bad, including artificial sweeteners. I have hated La Croix since becoming pregnant. Makes me sad because I loved that stuff before! I found these bottles at Target. They are sold individually, I am hoping I can find a pack to make them more cost effective because they are delicious!!!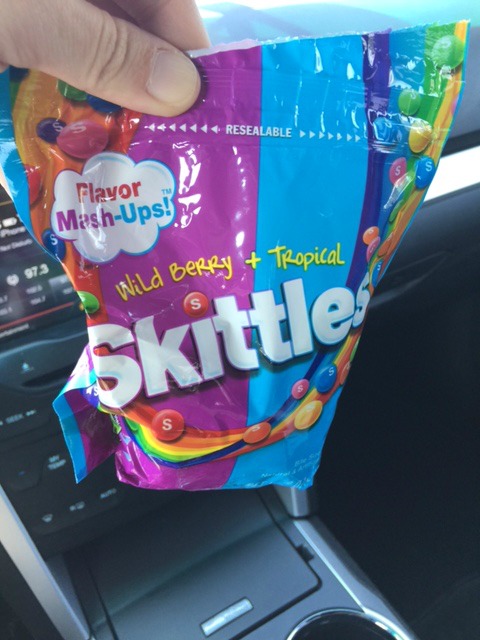 Candy: I had to stop at Walgreens the other day and happened upon these. Combine my two favorite flavor bags of skittles in one? Yes, please!!!
Found anything new that you love? Have you tried any of these?
Linking up with Amanda. Hope you all have a great weekend!!! We have our prepared childbirth class and hospital tour tomorrow!!!