It feels so good to be back to some normal routines, Friday Favorites included. This week has been a little hectic starting a new job and adjusting to working different hours than I was working before. Things are going good with the new gig. It feels weird starting a new job. I feel like the new kid at school, trying to figure out a good "work style" wardrobe, and where I am going to sit at lunch. I was invited to sit at "the cool kids" table at our Thanksgiving lunch yesterday….and for our monthly staff meeting on Wednesday. So that has to be a good thing, right? Apparently, monthly catered lunches for the whole company is a regular thing. How awesome is that?? Everyone has been so nice and welcoming.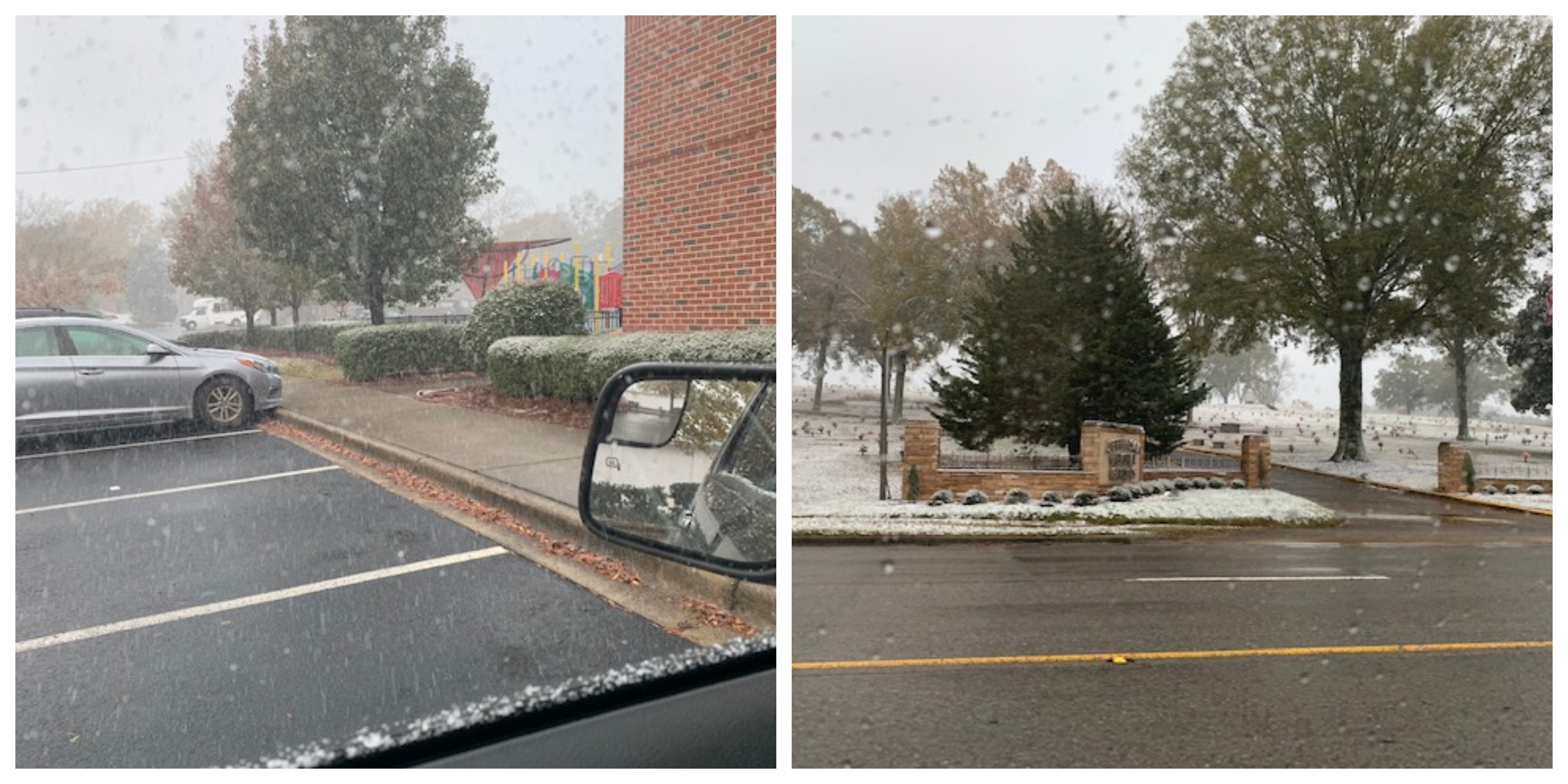 Favorite Moments: Yesterday morning, I opened the door to let Mac out and was shocked to see snow covering our deck, with more falling!!! It was like a winter wonderland driving into work from the north side of town. Once I got into town, there was hardly anything. But still! Snow in Alabama in November is a rare, rare thing!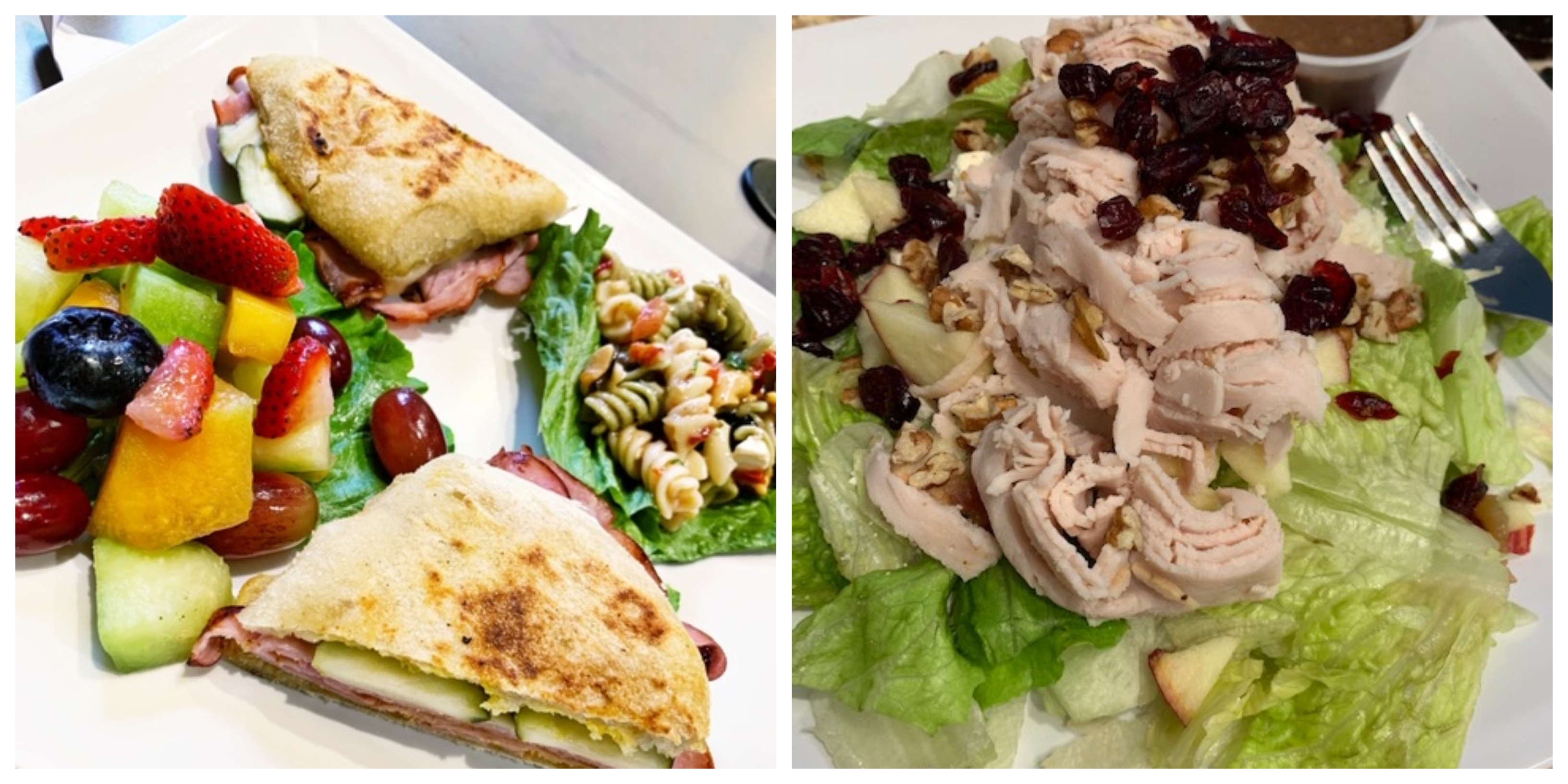 There is an Edgar's Bakery in my building. Let's just say I have eaten there three times this week. It is so delicious and so convenient!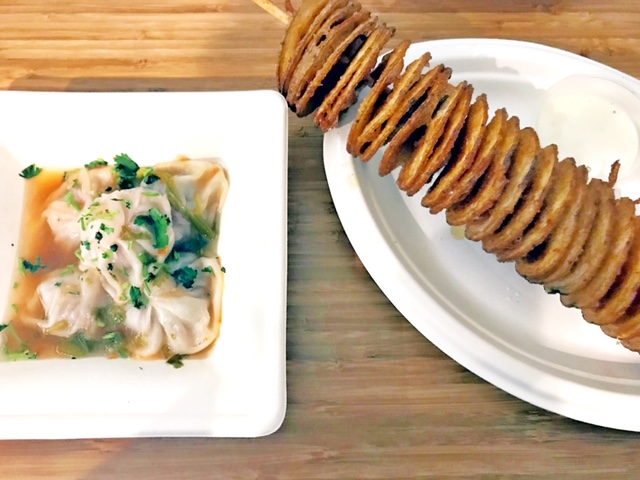 Last Friday, I asked Laura if she wanted to meet for lunch. I hadn't seen her since the weekend before I was let go from my job. It had been far too long, and we had something to celebrate!! Off to mo:mo: for this deliciousness!!! A fried potato on a stick with ranch? Yes, please!!!!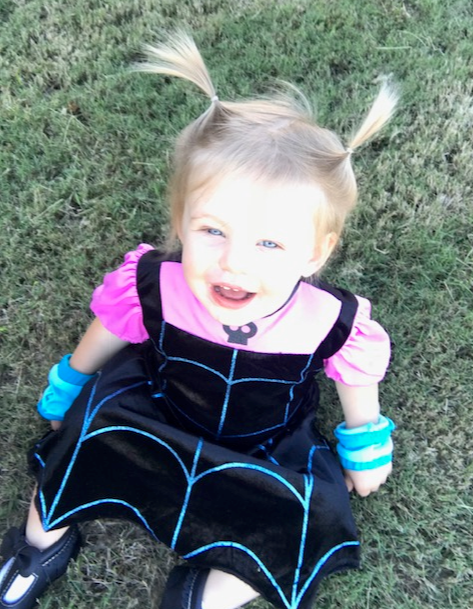 And since I have been gone awhile, I wanted to share a recent photo of Zoe for those of you who may not follow me on Instagram. She was Vamparina for Halloween and looked so cute! Girlfriend is full on toddler now. Seems like she is learning a new word every single day. Her personality is HUGE. She cracks me up. She has this little skip and wiggle that she does all the time when she gets excited. Her teachers named her little dance "The Zoe Dance" and has the whole class doing it now. She is going to be two in just a few weeks. I can't even discuss it right now. I am in denial and maybe that is why I haven't ordered party invitations yet. Need to get on that!
Favorite Purchases: Because my new work environment is a lot more professional than my old one, I basically needed a whole new work wardrobe. At my last job I could wear jeans and leggings. Here, not so much. When I was extended the offer last Thursday evening, knowing they wanted me to start Monday, I was like OMG I NEED NEW CLOTHES!!!! So Friday and Saturday I shopped til I dropped. Here are a few of my favorite pieces I picked up.
I grabbed this tweed jacket from Ann Taylor. It is actually more of a sweater material than true jacket, so I really liked that! YOu can't really tell in this picture, but it has a sparkly sheen to it with some of the silver flecks throughout the jacket. I got so many compliments on this the day I wore it! It is on sale for 40% off, so holla!!!!
I also got these pants in black and navy. They are so comfortable, and a little thicker for winter. Perfect, since I now have to walk a block to my car.
This leopard dress is so flattering on!!! I absolutely love the muted, fun print. I plan to pair this with a black jacket or tailored sweater for the really cold days.
This textured open front cardigan is so perfect for dresses and nicer outfits. It has the look of being tailored like a jack, but the comfort of a sweater. Great price since Kohl's is always running coupons and sales.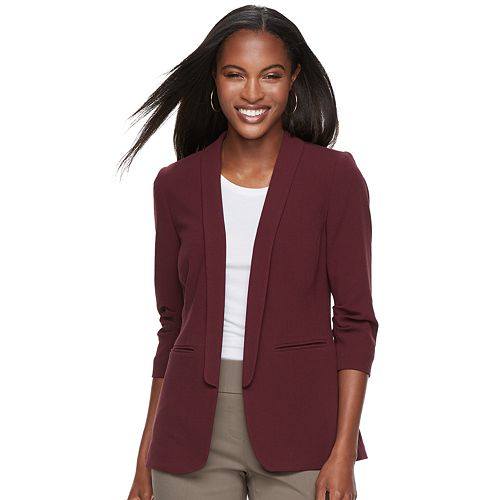 This boyfriend blazer is also from Kohls. I love the length of this one for all the longer shirts I can wear underneath.
Favorite Funnies:
Linking up with Amanda. I hope you all have a wonderful weekend!