Happy Friday! I can't believe that we are going into the last weekend of September! It is insane!
Did you know that Drew Barrymore has her own talk show now??? I discovered it on YouTube actually, and have been watching her different interviews. It is a fantastic watch! One of her guests was Paris Hilton. I didn't realize how hard Paris's life was. After watching the interview, I went and watched her documentary. I cant imagine "playing a part" your entire life and everything that she must have went through. Solid watch, highly recommend.
Favorite Moment: The weather this week has been amazing. Cool in the mornings, only getting into the low 70's during the day. It was rainy and fall looking all day yesterday. Zoe and I have definitely been taking advantage! We spent so much time outside playing, taking walks, just sitting on the deck. Zoe got to jump in her puddle yesterday too.

We had our fall party on Tuesday to welcome the new season. I got Zoe four Halloween books that have been on repeat since. They are all really good, fairly inexpensive and I highly recommend picking up a few! We got Room on a Broom, Fancy Nancy Halloween or Bust, Frozen Ghost Hunt and Happy Halloween Stinky Face. I started a kids's list and adult list on bookshop.org where I will be sharing links to books I talk about. It is in affiliate link for me, but also, supports small bookstores.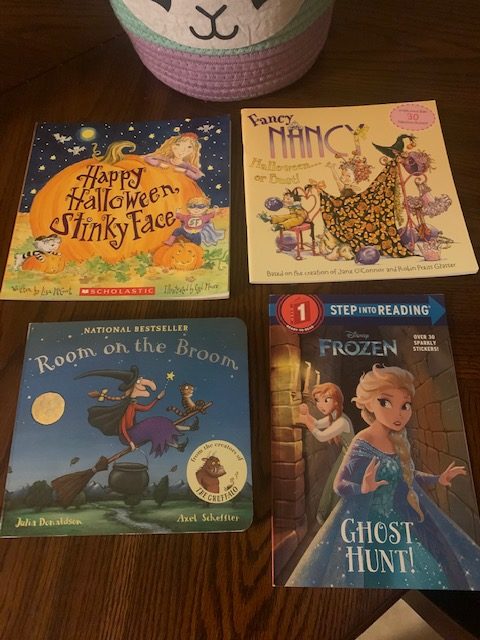 I also took some pictures of her outside with our pumpkins. I hate that she wont be getting any school pictures done this fall, so I am going to make it a point to get a few good posed ones of her.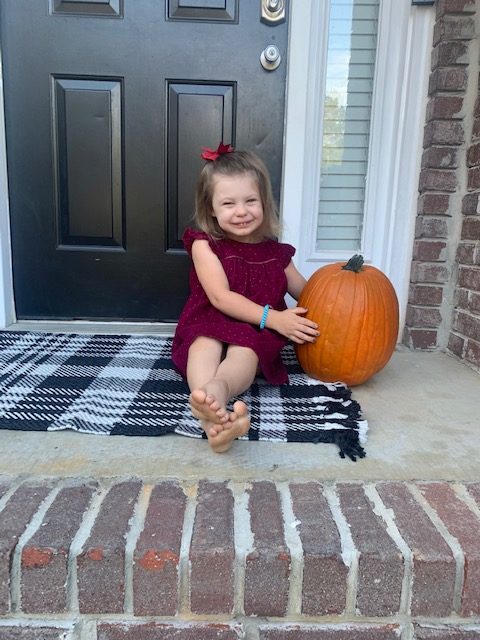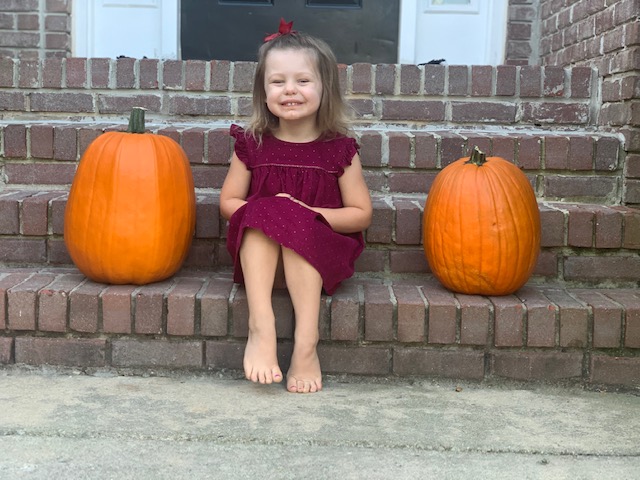 Favorite Purchase: I am obsessed with how soft my Aerie Offline leggings are. I am not one to buy printed bottoms, but I highly recommend these. They are thick thigh friendly and butter soft. I pretty much want one of each one now! I am also a fan of the boyfriend tshirts. They are really soft and very over-sized. Definitely order one size down. I could have gone down two sizes if I wanted to! They are 30% off right now!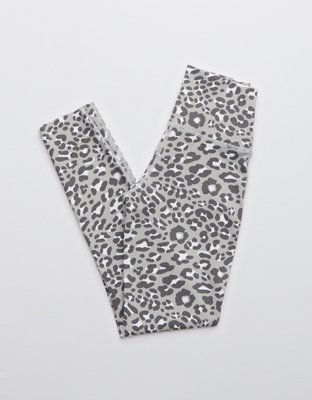 Favorite Recipe: How amazing does this buffalo chicken salad look? I really am over meal planning and cooking. I need my motivation back to find some new recipes because stuff has been on repeat too much over here! What is your favorite thing right now?
Favorite Funnies: