Oh, what's up end of August?! I don't know about you guys, but I am ready for some football next weekend!!! And cooler weather. Where is the cooler weather? Chris made the comment in the car last night that usually around this time you can walk outside and sort of smell football season in the air and put on some jeans and not die. (By not die in the south, we mean the 80's.)
Anyways, this weekend just flew on by!
Thursday I had lunch with Laura at Holler and Dash. We had taken a survey last time we were there and got a free coupon for beignets so we had to cash that in before it expires! I ordered the Chicken.Set.Go. biscuit with fried chicken, pimento cheese, jalapeonos and sorghum. Yum!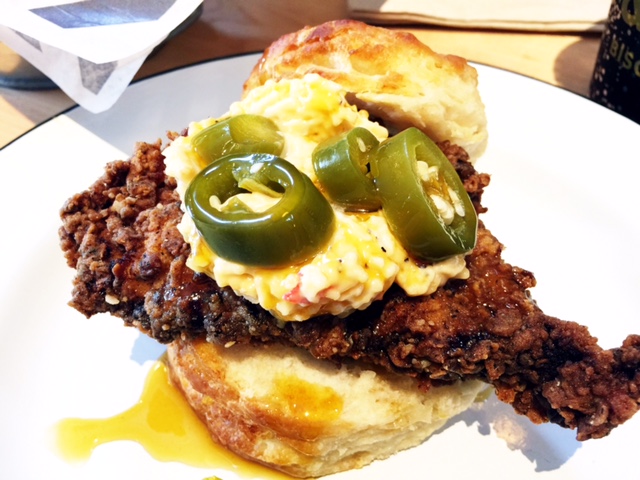 Laura got me some super fun Alabama stuff for my birthday! I need to have a football party our house so I can make good use of this gorgeous tray.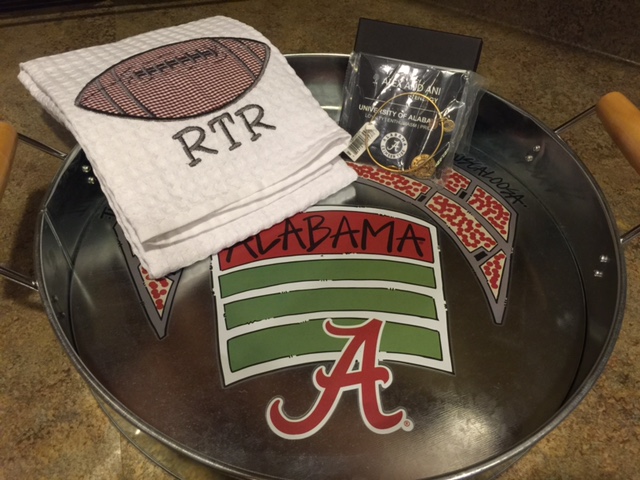 Friday was a frustrating day. The internet went in and out all day at work because they were fixing a downed power line outside out building. Finally I got in to a good groove, then the power went out at our corporate office, which kicks all the remote offices (like mine) out of the programs that we need to complete our work. Ugh! So I am going to be struggling this morning to try to make up for the stuff I couldn't get done last week. When I got home, Chris and I went over to his parents house for a little while and had burgers.
Saturday we were up and out bright and early to go to our Prepared Childbirth Class! The class basically covered the different stages of pregnancy, birth, post natal care, and a few other things. We also took a tour of the hospital so we know where to go and what to do when the time comes. I am very happy with the hospital that we chose. When you walk around, you feel like you are more at a hotel than a hospital. It doesn't have the weird hospital smell, the lighting is amazing, everything is very clean and new looking.
I left the class only slightly traumatized. They really scare the shit out of you with those videos. I was ok if I had to have a c-section before but now I am terrified of one after watching them rip apart the muscles and stuff to get to the baby. I mean, I knew that is what happened…but seeing it? Oh man.
We mastered swaddling. Made me hungry for a burrito!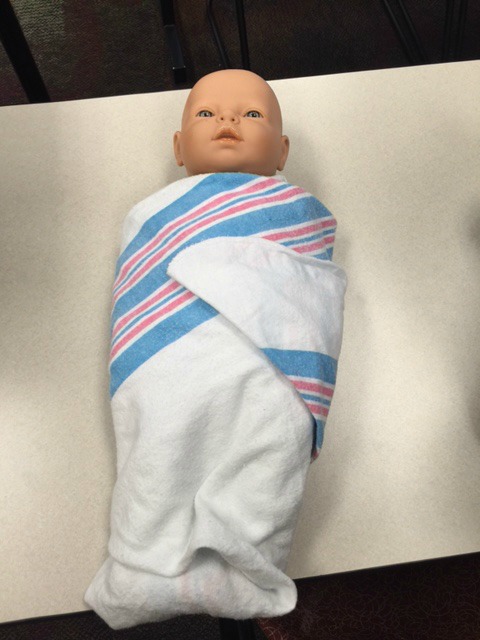 Our class let out about an hour early, so we took advantage of being in the area we were and hit up all three Bargain Hunts! I also talked Chris into walking around HomeGoods with me. You have to check these places out all the time because they are constantly getting new stuff in. We grabbed a few more baby items!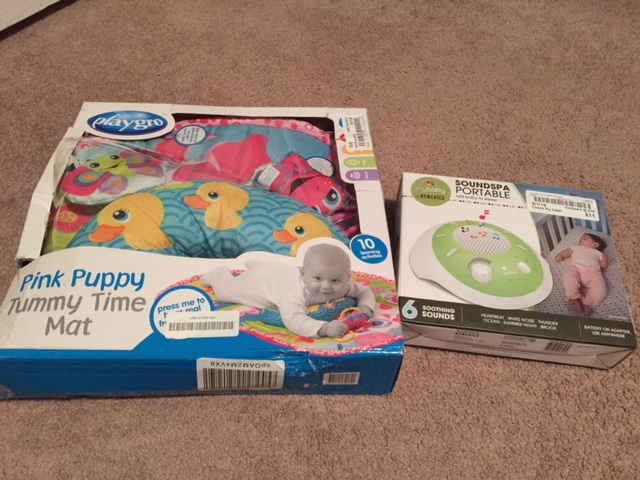 We were gone for about 12 hours Saturday and when we got home I was exhausted!!! One Tree Hill binging for the win!
Sunday I got our meal planning and grocery shopping done early because we were off to a BBQ at Morgan's house to say goodbye to our friends Erin and Andrew who are moving to Huntsville. If it's one thing I can say about blogging, it is that it has brought amazing people in to my life. All three of these girls I have met because of blogging. And look at all the little ones!!! I cant wait to our little girl comes out to play with these kiddos. It is so cool that we all have/will have kids around the same age.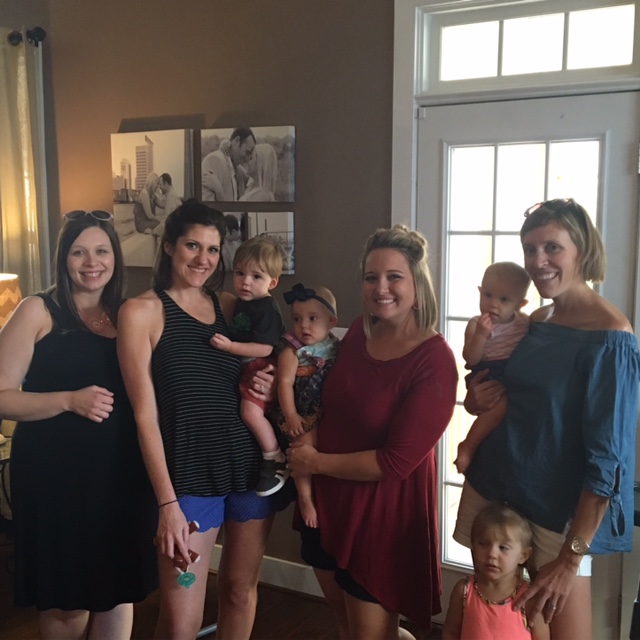 The rest of our evening looked like this…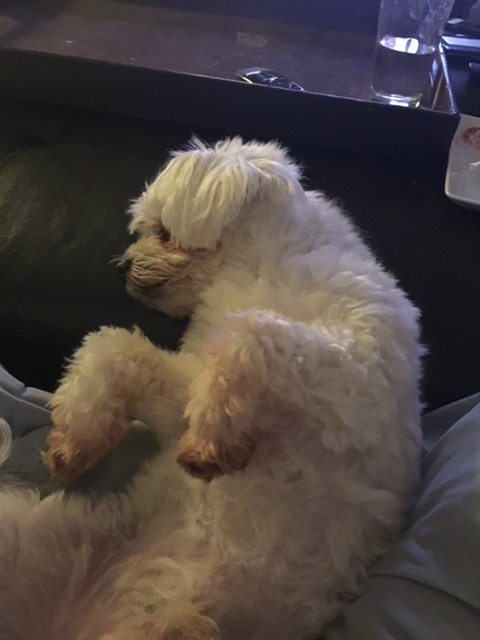 I hope you all had a wonderful weekend! Linking up with Biana.