Favorite Moments: Laura and I crossed another thing off our Birmingham Bucket List this week with burgers at Hero Doughnuts. The burger was sooooo delicious and Hero's is such a cute spot.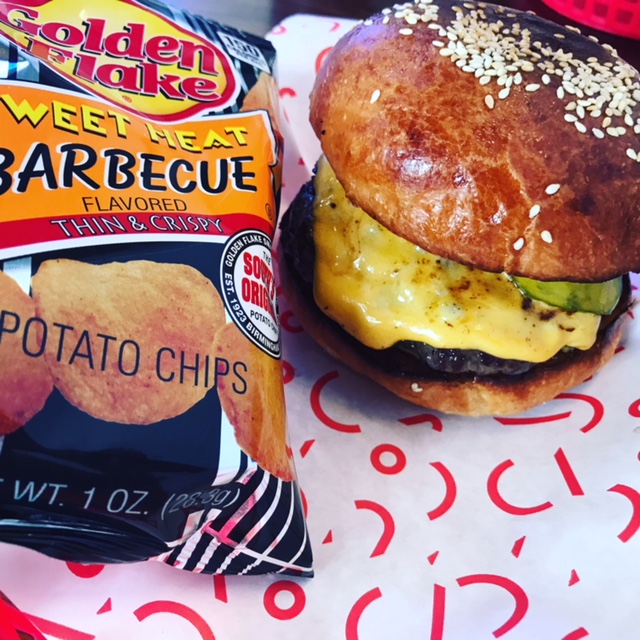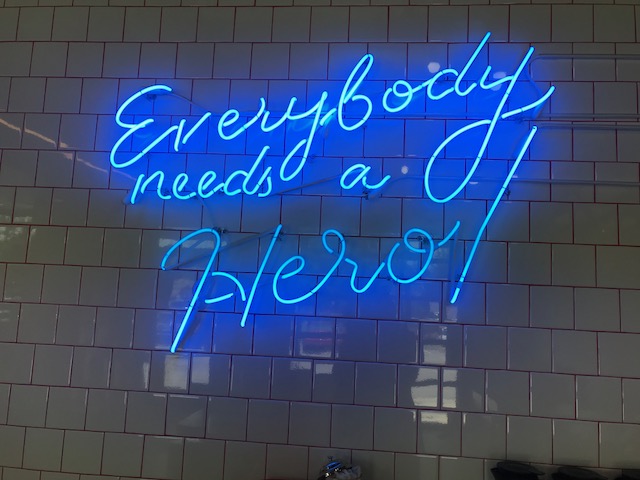 Chris and I had a lunch date on Wednesday. We went to Sushi Village and then stopped by Bargain Hunt. Bargain Hunt left much to be desired, but the sushi was delicious! I love our day dates!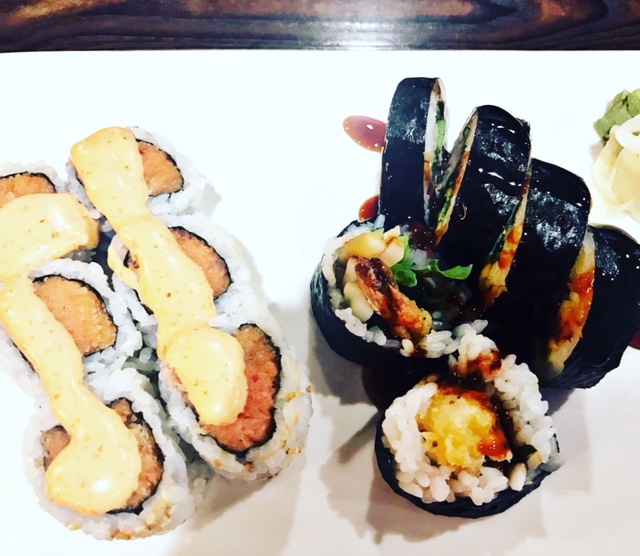 When I picked Zoe up from daycare on Wednesday, she had her hair up in a pony tail courtesy of one of her teachers. She was also wearing a jean skirt that day, and looked so cute and sassy. Unfortunately, she wasn't totally herself when I picked her up. When we got home, I realized it was because she was at the beginning of a 24 hour bug. There is nothing sadder than seeing your child getting sick and being scared because she doesn't understand what is going on 🙁 Luckily she seems to be feeling better today. You can tell in the picture I snapped of her pony tail when we got to the car that she wasn't amused or feeling well.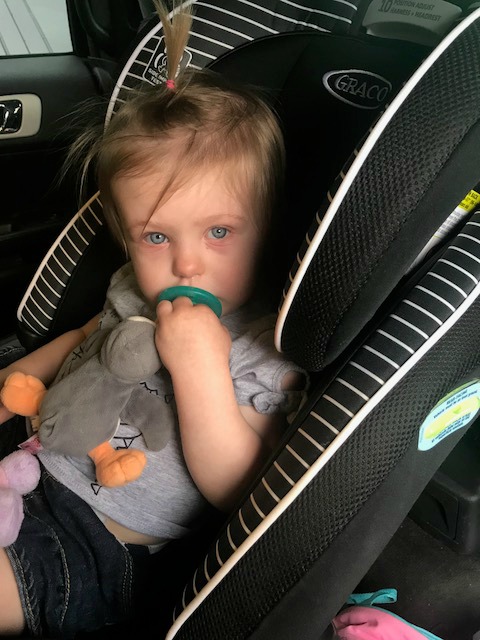 We had lots of snuggles and fun yesterday though. Just look at her sweetness.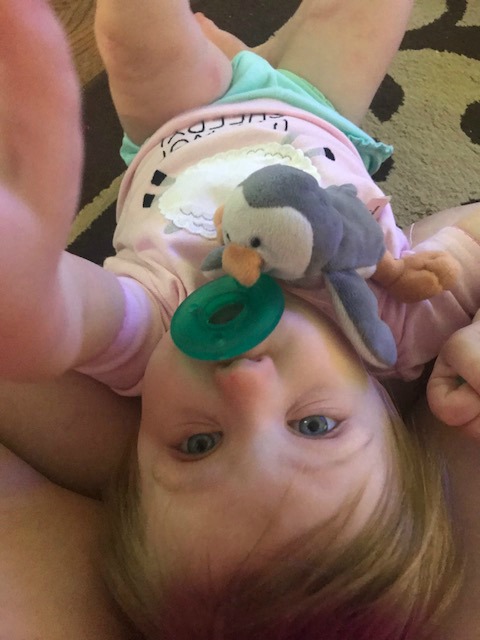 Favorite Recipe: Saw Defined Dish post this whole 30 approved recipe for buffalo potato salad. Ummmmm sign me right up!!! How perfect is this just in time for the 4th BBQs?!?!
Favorite Purchase: I grabbed one of these mesh back tank tops from Old Navy on a whim without even trying it on. I need some new casual tops that don't look completely disgusting and clingy on me. Why do all work out tops need to cling? This one fits so good!!!! It is loose enough that I am comfortable and it is very flatting on. It is also doesn't move around and get on my nerves either. Perfect combination! Plus the mesh back with the fly away opening is nice and airy on these hot and humid days. Fall, where you at? Basically I plan to buy them in every color.
Favorite Funnies:
Linking up with Amanda, I hope you all have a wonderful weekend!