Just two more weekends left this February! Such a short month, right? This week was a whirlwind of getting work things done during Zoe naps and trying to stay afloat. My new same old same old I suppose.
Favorite Moments: Chris surprised me with all my favorites on Valentine's Day.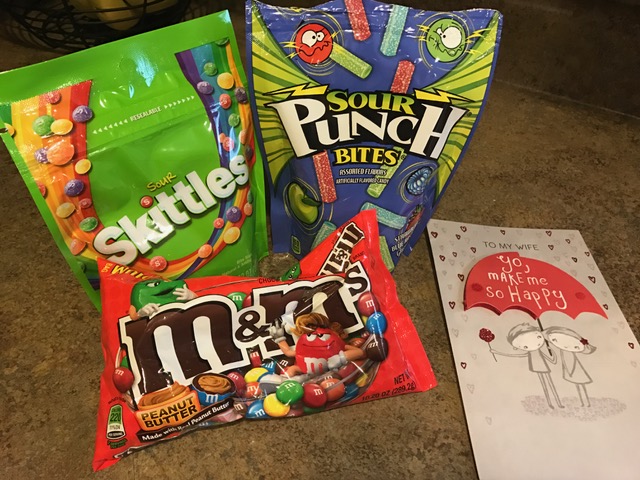 Speaking of Valentine's, did you see my cute Valentine this year?? Those are leg warmers she is wearing!!!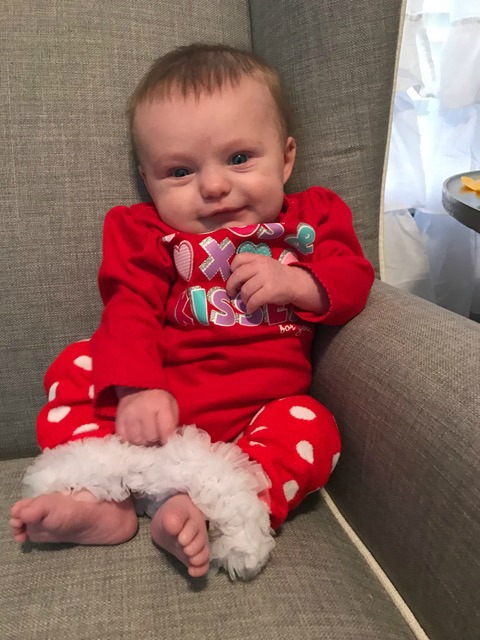 Aunt Tracy came by yesterday and spoiled Zoe with Valentine's Day presents. Cant wait to see her in these shorts this summer! 6-9 month clothing looks so much bigger than her 0-3 that she is still sporting.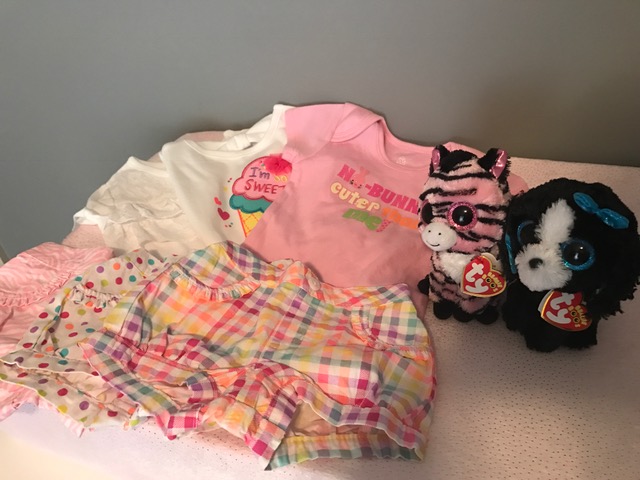 The little beanies are extra special because they are named Tracy and Zoe!!! (Well, with the wrong spellings but who cares.) How freaking sweet are these???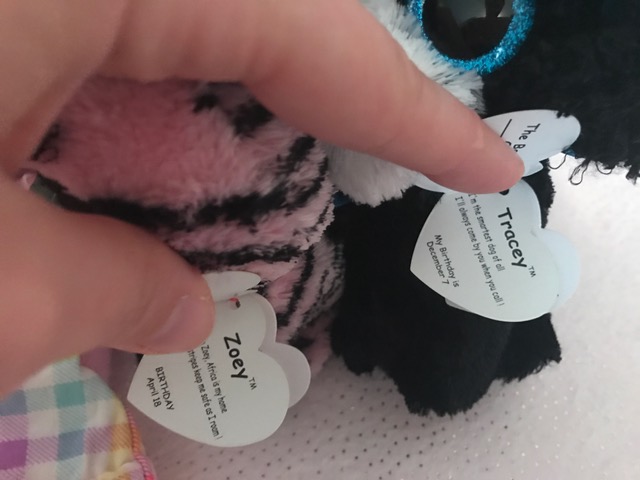 The "Tracey" one even says "I'll always come by you when you call." Just like Aunt Tracy will do for Zoe. Ugh I die of the sweetness. Zoe was super excited to see her yesterday.
While Tracy was here, I noticed that Z seaks me out in a room when other people are holding her. I love it!!! And the way she looks at me when I have her. I have two pictures of her from the side looking and I seriously cant handle the sweetness of her gazing at me. Oh the love!!!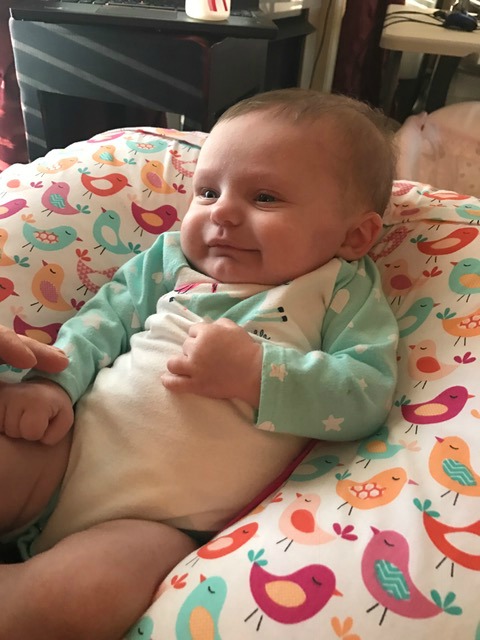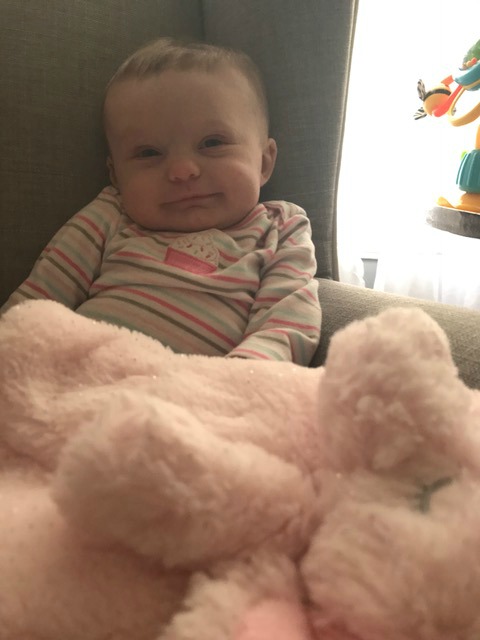 Favorite Recipe: I have made buffalo chicken in the crock pot plenty of times, but this recipe is slightly different and looks amazing.
Favorite Beauty Find: I picked up a travel size of this on a whim awhile back at Target and am IN LOVE with it!!! First of all, it smells amazing. I was so not expecting that. Secondly? My face feels amazing after using it for two weeks. This will 100% be a repurchase staple for me. It has the tiniest amount of exfoliate in it without being harsh.
Favorite Lust: I want a few easy pieces that could be for lounging but you would look put together if you needed to run a few errands. I love this whole look and the top is on sale!
Favorite Funnies:
I hope you all have a wonderful weekend! Linking up with Amanda.