Another weekend in the books! I had a good combination of staying in and going out this weekend. On Friday my Sephora order came in the mail. Hello Peach Palette!!! I have only used it twice, but the colors are so gorgeous!!! And the palette smells amazing. I highly recommend it! They were doing a Glam Glow deluxe sample for VIB members and I was so excited for the extra bonus. I will let you know my thoughts on those when I get around to using them.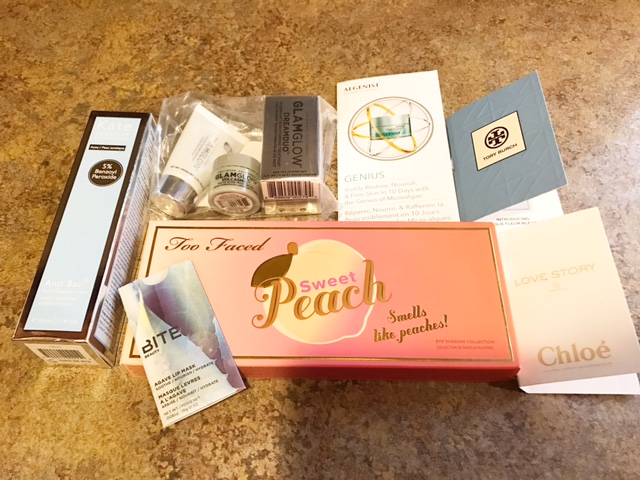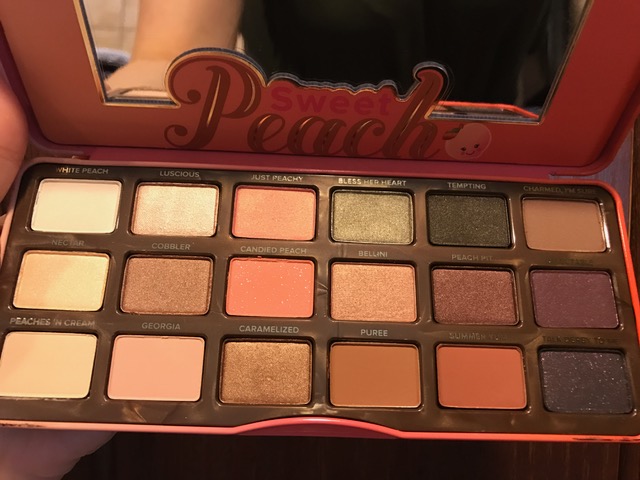 Friday afternoon my mom stopped by for awhile to see Zoe and hang out with me. She spoiled Zoe with alllllll the things. New clothes, six Dr Seuss books and a bunny! Between her and my sister, Zoe really racked up this week!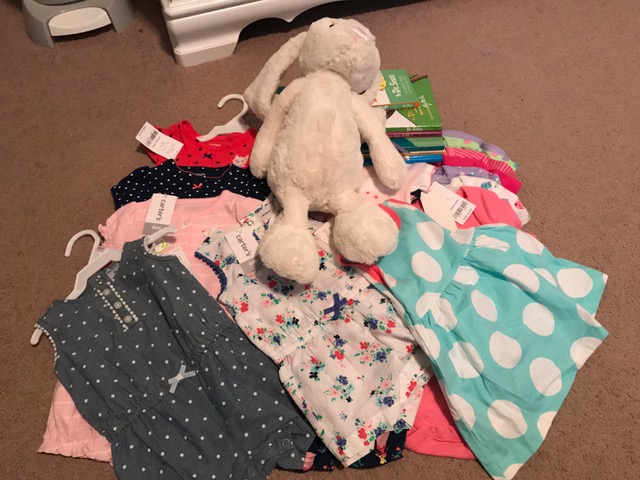 You guys, did you know they make baby rompers??? I cant even get over how cute these are! They are 6 and 9 month sizes so it will be awhile until she can wear them, but I cant wait to see her in them!!!
Speaking of seeing her in adorable things, she has moved up to 3 month sized items and she got to sport Andrea's adorable outfit yesterday!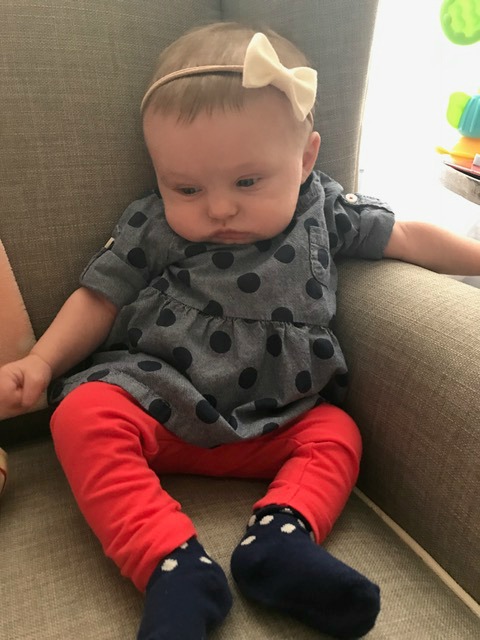 Saturday morning I got some cleaning in while Zoe napped. We pretty much hung around the house all day, and Saturday evening I ran to Dollar General to pick up some noodles for spaghetti and our favorite Sweet Red wine from Spring Creek. Seriously you guys, I know there are about 10 Dollar Generals within a 15 mile radius of your house….do yourself a favor and grab a bottle of this!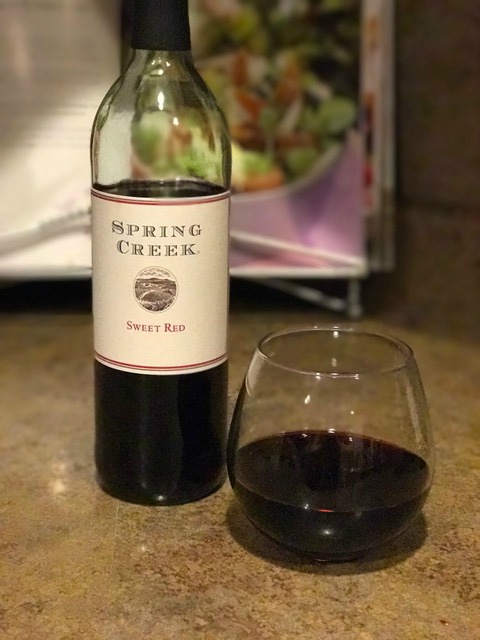 Sunday, Zoe and I met up with Laura at Nordstrom Rack. Can you believe she had never been?!?!  I think I converted her. I learned that Laura and I are basically the same shopper with the same shopping habits and tastes in clothes. Not that this should have come as a surprise. I scored a mega deal on a pair of Asics!!! They were on clearance and an additional 25% off the lowest price!!! Then when I was at Target I scored an additional 25% off clearance work out gear!! I really needed some new things. Honestly, I needed new workout gear before I got pregnant but I made that stuff last through my pregnancy and finally got a few replacement pieces now. Hopefully that is the final motivation I need to get my ass back in shape.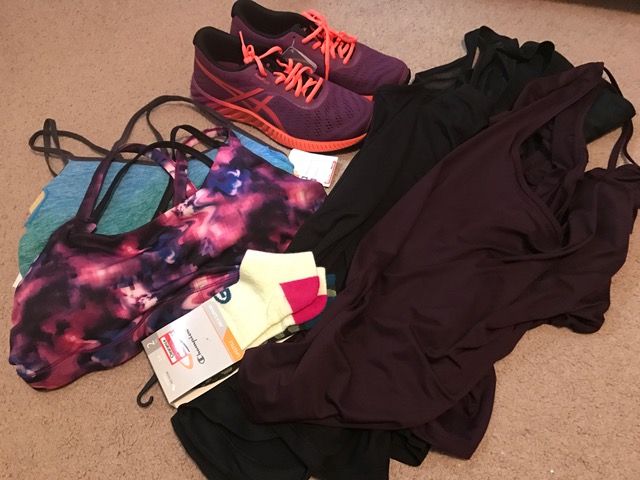 All of the items you see pictured here was less than $80 total. Two tops, a pair of capris, two sports bras, running socks and shoes. The bargain shopper in me rejoices!!!
Sunday evening I created a new chicken recipe inspired by Chris's low carb diet. No bread crumbs were harmed in the making of these baked chicken fingers. They were pretty tasty!!! A side of Parmesan asparagus never hurt anyone either!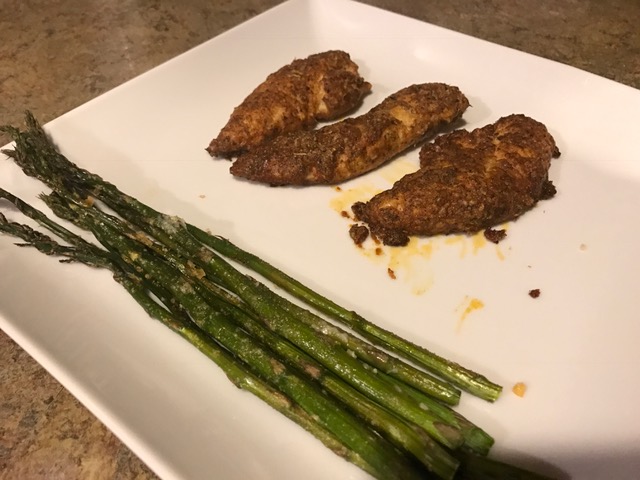 I will share the recipe on the blog soon! And now I leave you with how I feel in the form of a Zoe picture…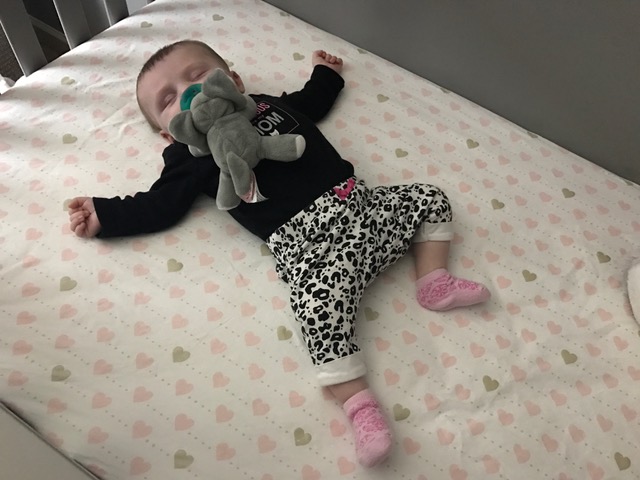 I hope you all had a wonderful weekend!!!
Linking up with Biana.