I don't even know how we are a week away from Christmas, yet here we are. I am still trying to get used to my new work hours/situation and haven't really figured out a good time that I can blog on the regular just yet. I have been there a month already, which seems crazy to me! Everyone has been so nice and welcoming. I have been thanked about a million times for just doing my job. I have been told several times I am doing good work. It is such a nice refreshing change from where I came from.
We had our company Christmas party last week at a really nice restaurant in Vestavia. There was a cocktail hour, a sit down three course meal and an awards ceremony. This week we are having a dirty Santa party one afternoon during the workday. It has been nice getting to know everyone, and it all has solidified to me that I made the right decision.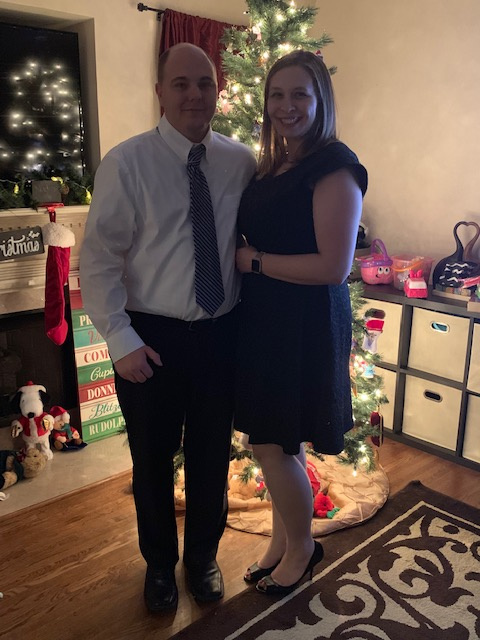 The last few weeks we have been trying to squeeze in all the Christmas things. Last weekend we took Zoe to visit Santa. She wasn't thrilled about sitting in his lap, so he gave up her chair for her. We took her out and got her a winter coat after. She loves it! Then we went for Mexican and hit up a Bargain Hunt and thrift stores. That evening we tried a new BBQ restaurant that might top our favorite!!! I cant wait to go back and try the rest of the menu. And we finally got our Christmas decorations up!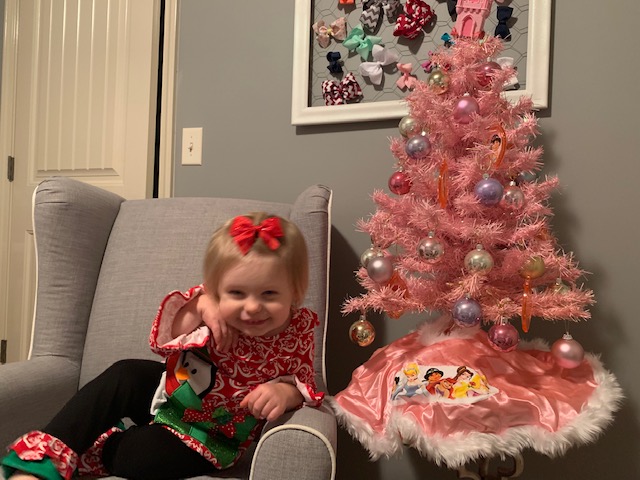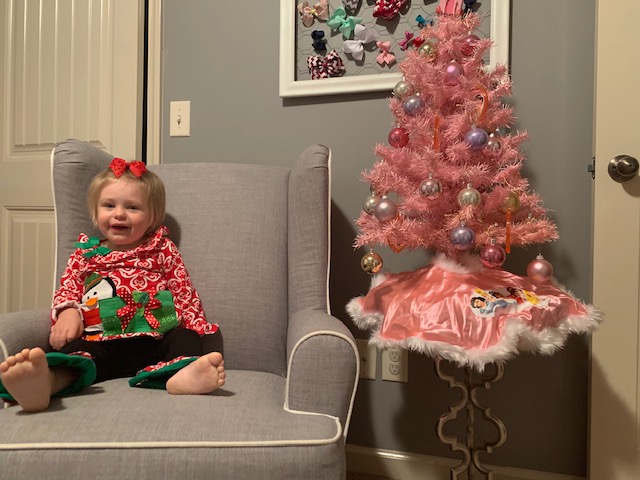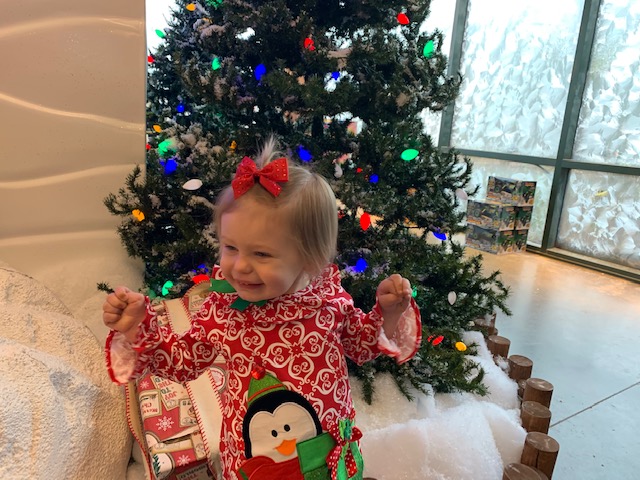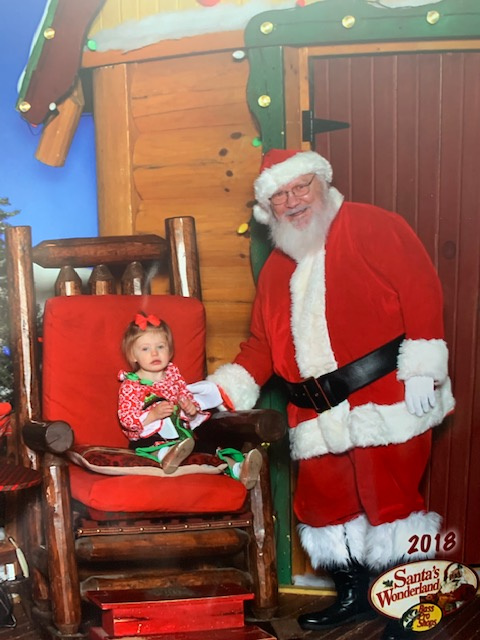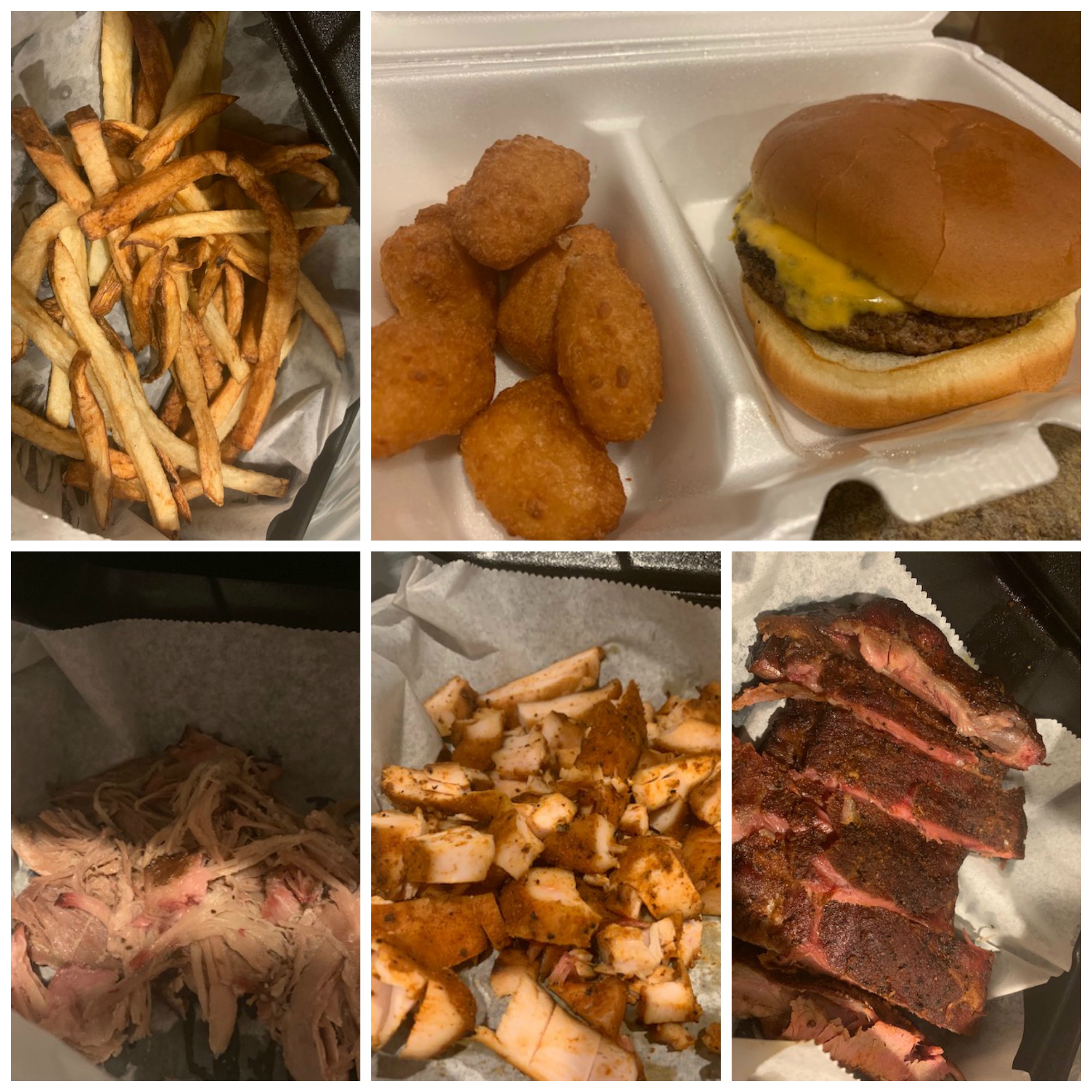 Speaking of trying new restaurants, Laura and I checked out Miami Fusion last week for lunch and it was amazing!!! It is literally across the street from my office, so I most definitely plan on going back again soon!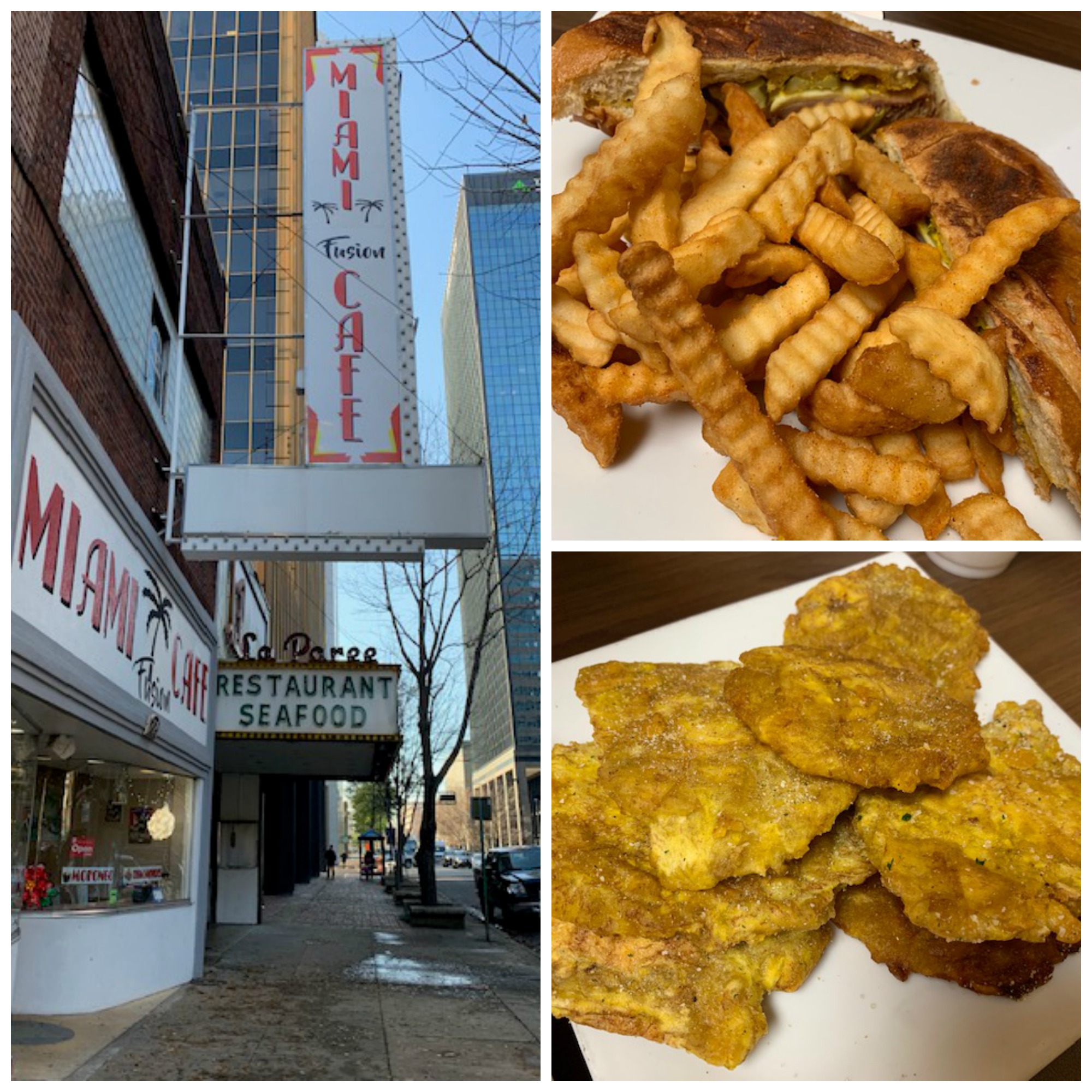 I have really been enjoying all the Christmas lights and decorations downtown near my building. They are so pretty to look at. I just love certain streets downtown anyways. They look good all seasons, but especially now!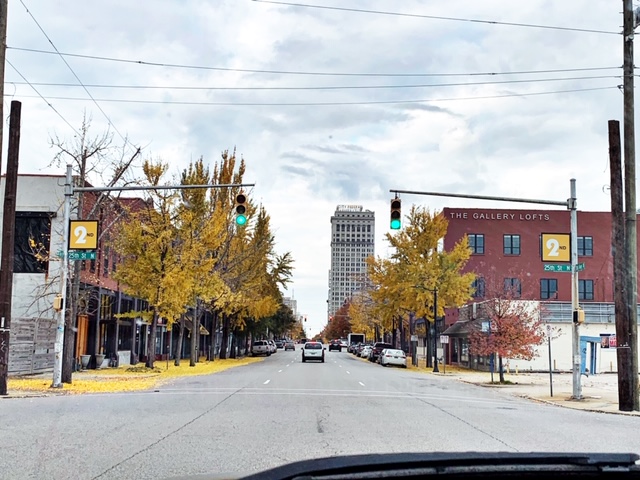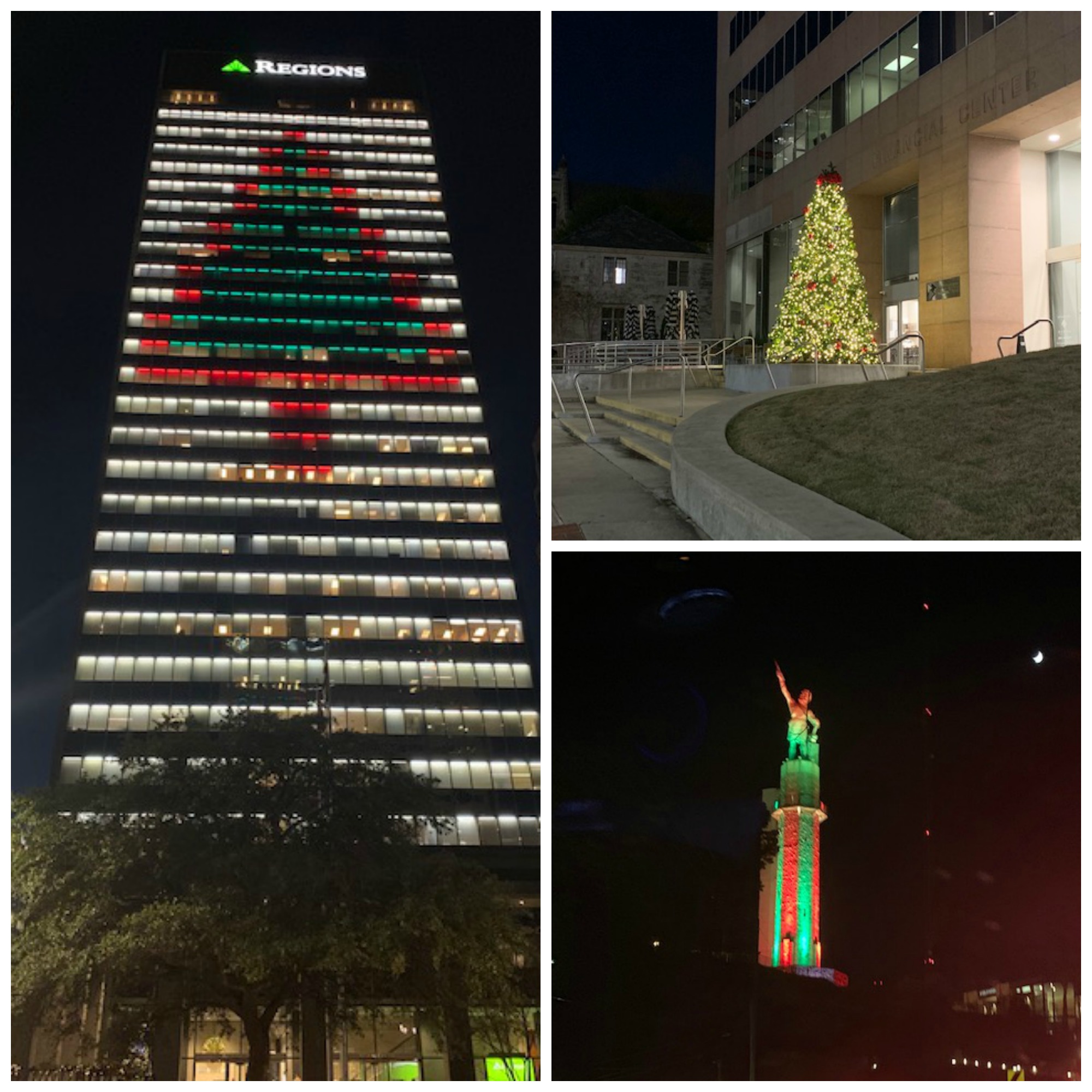 On Saturday, my mom came over and showed me how to make apple pie from scratch. I have been wanting to do that with her forever, and am so glad we finally got the chance too!!! I got to see her to do Black Friday shopping, she came two weeks ago for Zoe's birthday party….saw her Saturday…and will get to see her again this coming weekend for Christmas. It is so nice to see her so many times in a row! It had been several months before Black Friday!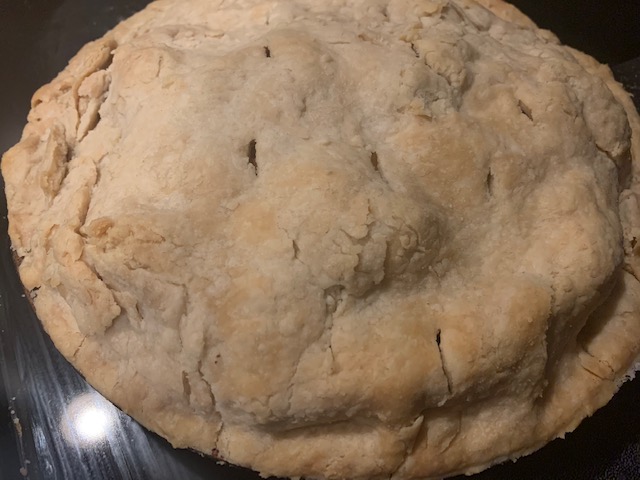 Chris is super excited that we now have 1G internet. I think that is how you write it? I don't know, its really freaking fast. We started in this house with 12M, and he has slowly been fighting every year to get them to do upgrades. And each year, they would give just a little more. Now look at us!
We have had a projector set up in the basement since we moved in, but last week Christ built a TV stand and has gotten back into collecting games again. It looks awesome down there! Zoe picked out her first video game Saturday night, Nintendo 64 Elmo's Letter Adventure. We cant wait to play it with her!
I am still Christmas shopping, I have zero gifts wrapped, Zoe's big present is due to arrive today. The reviews say it takes anywhere from 2 to 5 hours to build, the joys of being Santa, am I right?? I hope all the elves show up to help! We are hosting my family at our house this coming weekend, and then spending Christmas Eve with Chris's family and Christmas day at home. Or at least the is the plan right now. I feel like this time is going to fast and I cant get a grasp on it!
I know there were other things I wanted to say/share…but now that I sit here to finally post something (I HOPE YOU ARE HAPPY LAURA!!!!), my mind has gone blank. I hope that you all are doing well. I am reading posts at lunch but not commenting…because have you tried commenting from a phone? It isn't fun. But hoping to get back into the groove soon! I love this time of year, and hope to soak up all the Christmas things I can while they are still there to get!