I never said I had my life together. Sometimes I can get my post up on a Monday morning, and sometimes I cannot. It was a little crazy yesterday. Add in the fact that my arms are sore as shit. I decided at 9pm on Saturday night that I was going to repaint our closet. Ran out of paint half way through and ended up finishing it last night at 11pm. Can I just count that as my weekly workout? I did the ceiling and everything!
Anyways, this weekend was pretty fun. Chris and I kicked it off with a date lunch on Friday. We went to Taco Morro Loco in Avondale. I promise you, you can't find a better taco in Birmingham than this place right here! SOOOOOOOOO damn delicious! I got the ground beef, chorizo and Pastor (pork with pineapple salsa.) Freaking delicious. We also split some cheese stuffed jalapenos and chips and salsa. We then headed over to Bargain Hunt and it was back to work for me.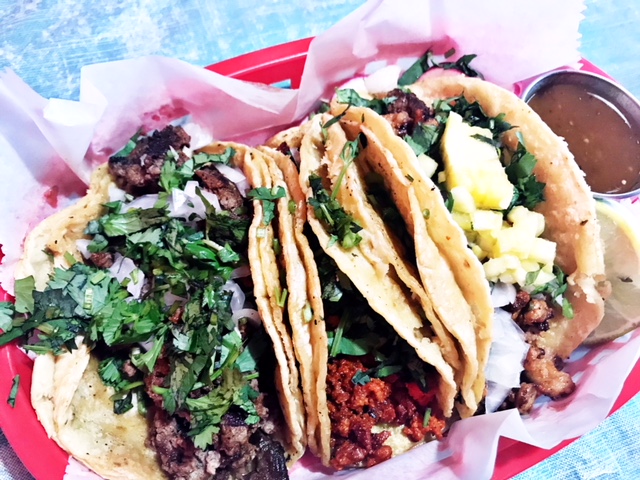 Saturday morning we had a little play time outside. We had scored some great deals on sidewalk chalk last weekend at Bargain Hunt and couldn't wait to test them out.  It was around 8-9am and was already unbearably hot. We came in, did some stuff around the house and Zoe went down for a quick nap. We headed over to Chris's parents house to catch a little of the game and stopped by Papa Sals on the way home to get some pasta for dinner. After Zoe went down and I ate….is when I started painting.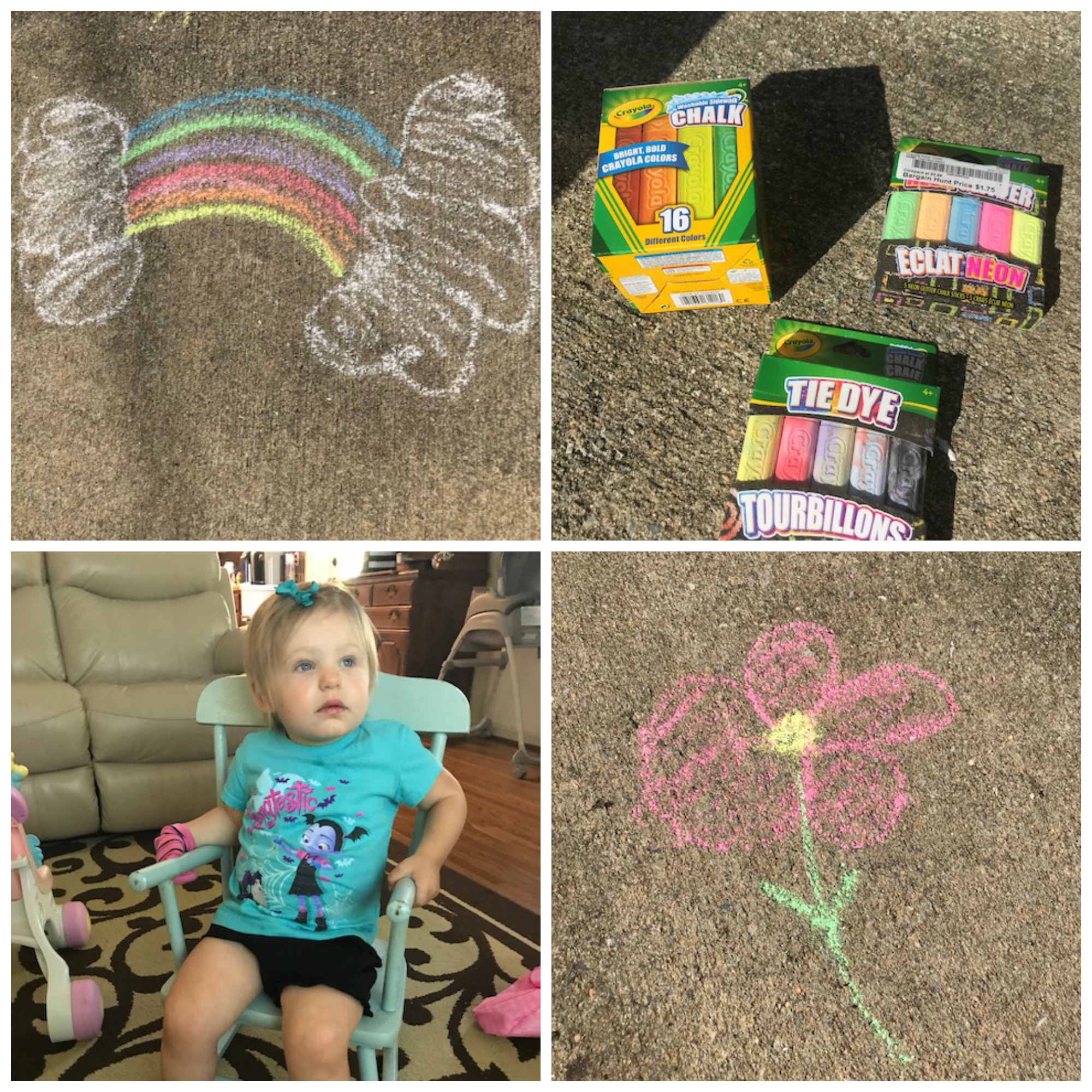 Sunday we were up and out early to make a Home Depot run and knock out our grocery shopping. Target had 20% off their fall drinks at Starbucks, so I indulged in a caramel frap. Something I rarely do. It was so delicious!!!! Zoe wanted to rock Vamparina shirts all weekend. The kid actually went to bed with her blue shirt Saturday night after she had a fit when we changed her into pj's. You choose your battles, and that was one I didn't have the energy for.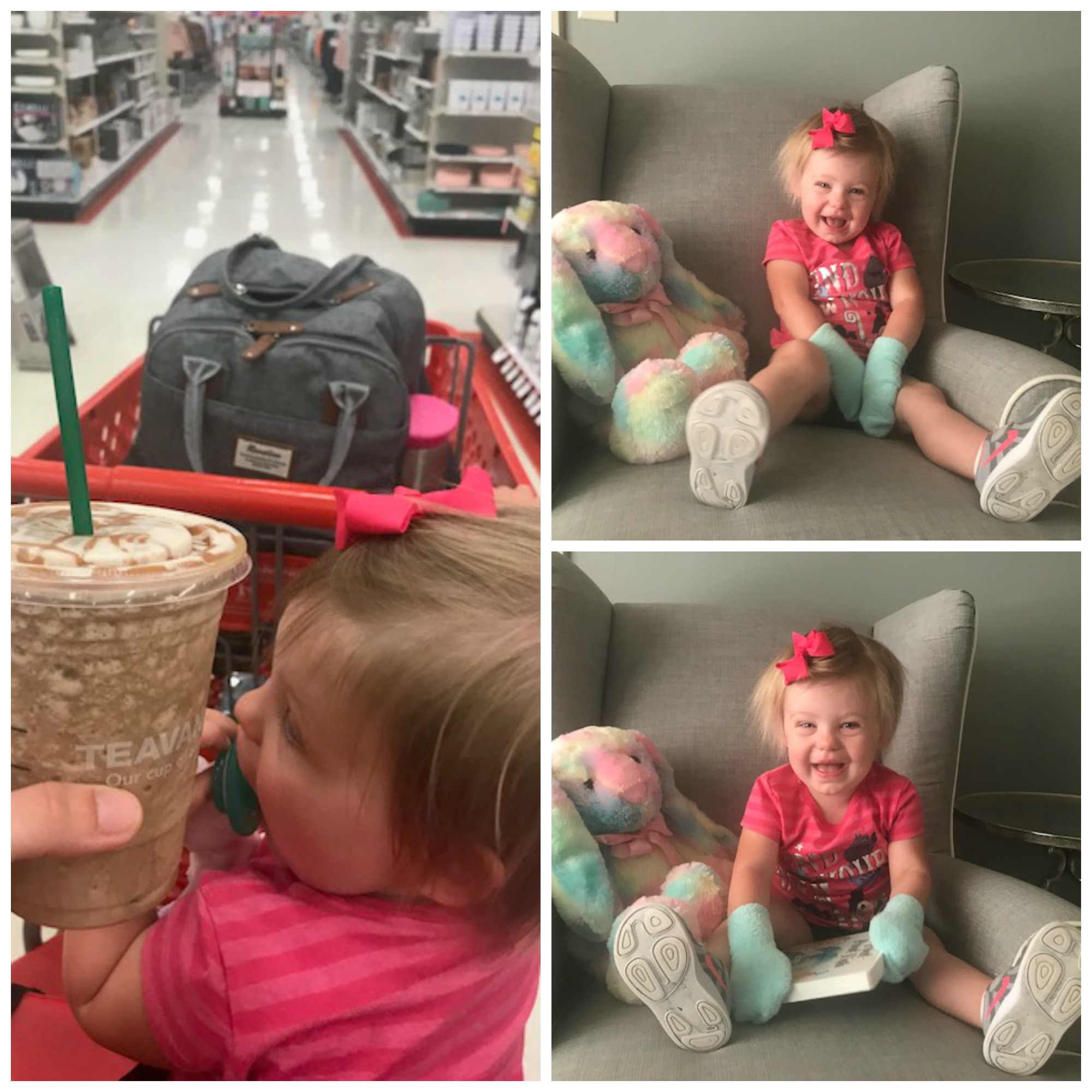 After a failed nap attempt, Aunt Tracy came to get Zoe for a little while. She took her and my nephews to the park and out to dinner. Zoe had soooooooo much fun!!!!! Look at her burger face. That is the exact face I make too!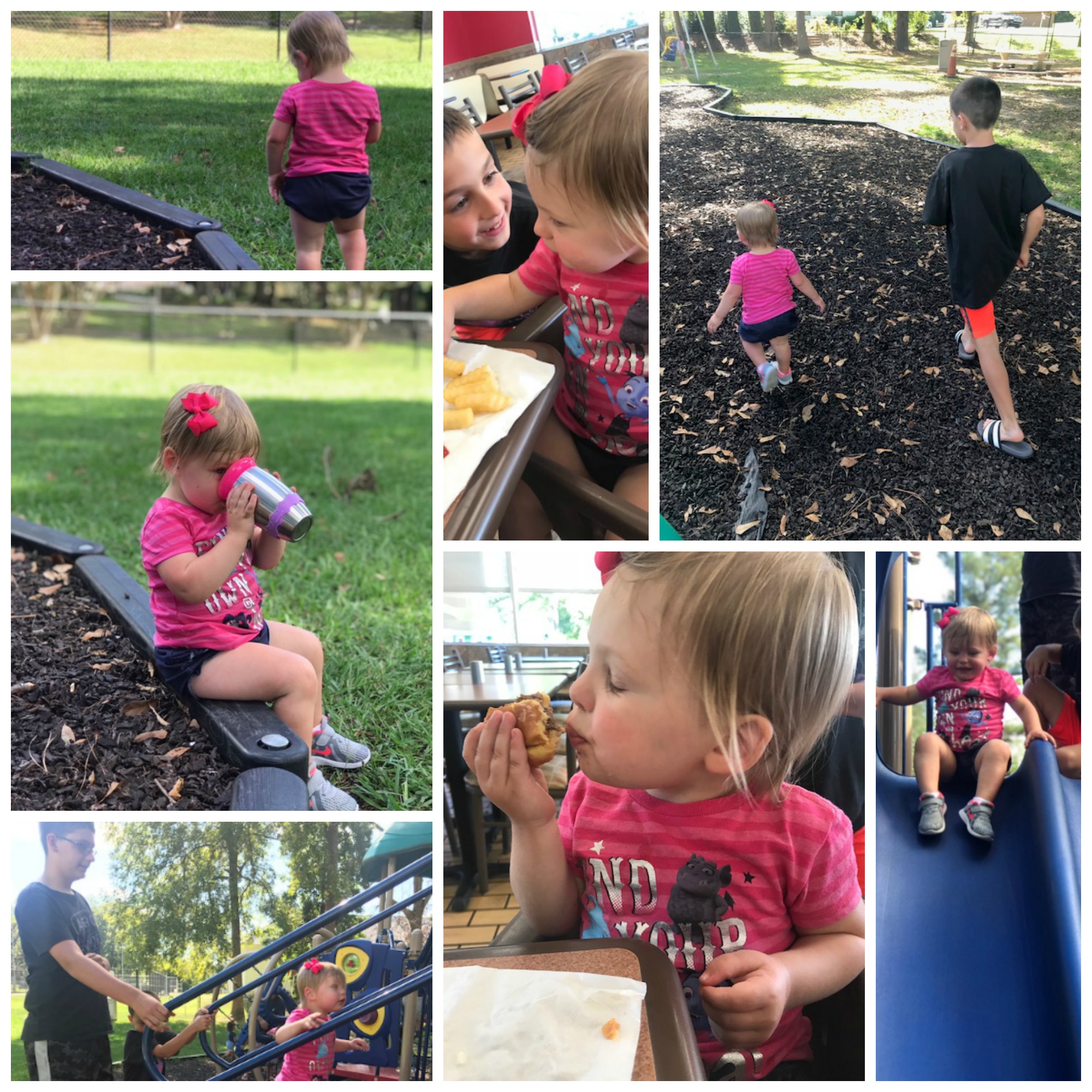 While they were out, Chris and I did a Facebook Marketplace deal and got a roomba, and then decided to spontaneously grab a beer at the new brewery in Trussville before getting more paint at Sherman Williams. Slagheap opened a few weeks ago, and it is a really nice spot!!! I didn't particularly care for the beer I ordered, the one I really wanted to try was tapped out. But they always have events and food trucks there, and the place is nice and clean. Family friendly too. I know we will be back.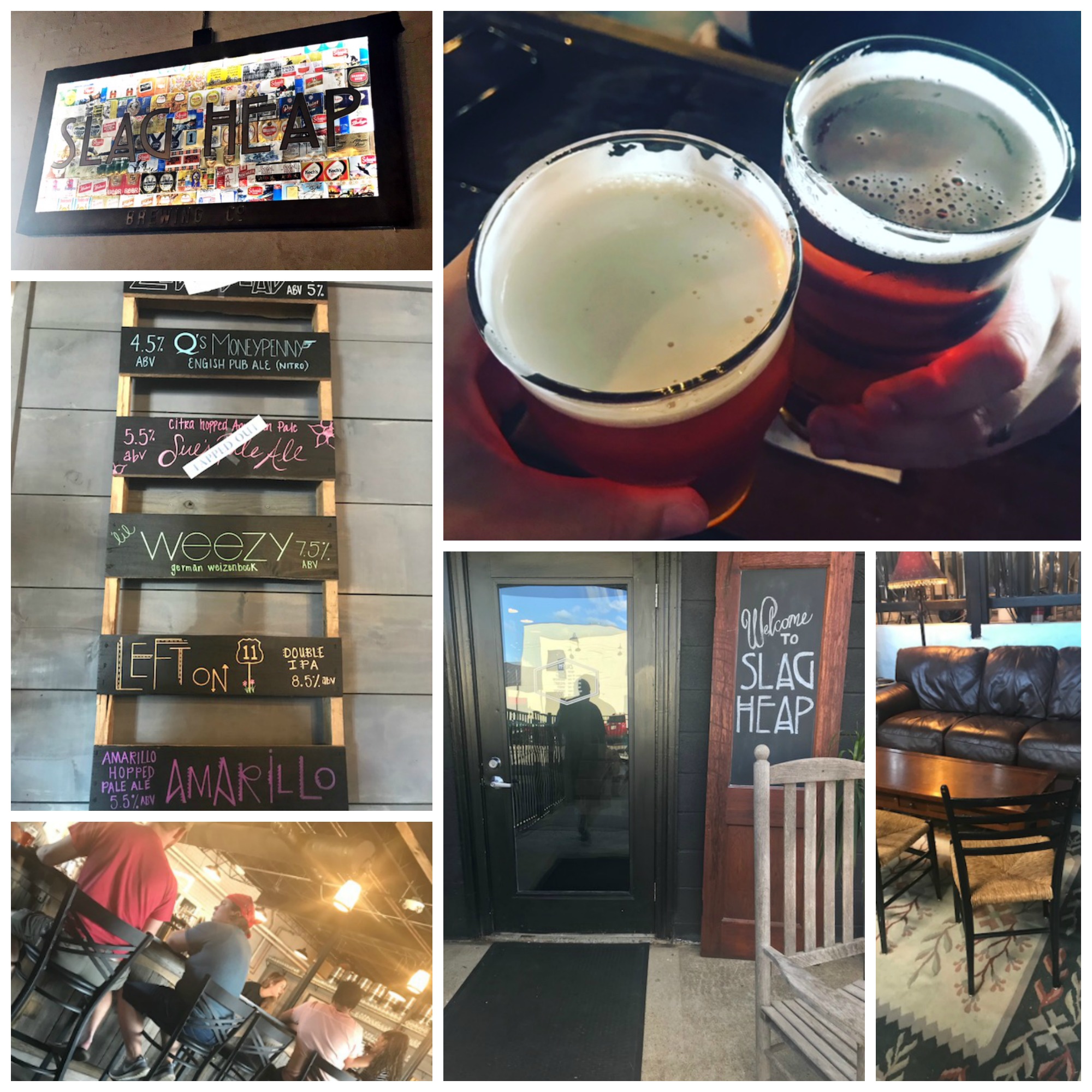 We also went to Best Buy, and what do we do when we are without child? Find things to get her, of course!!! Poppy and Buttons came home with us, haven't seen them before! She already has Vamparina, of course. They joined her entourage of Pets characters that must come everywhere with us now.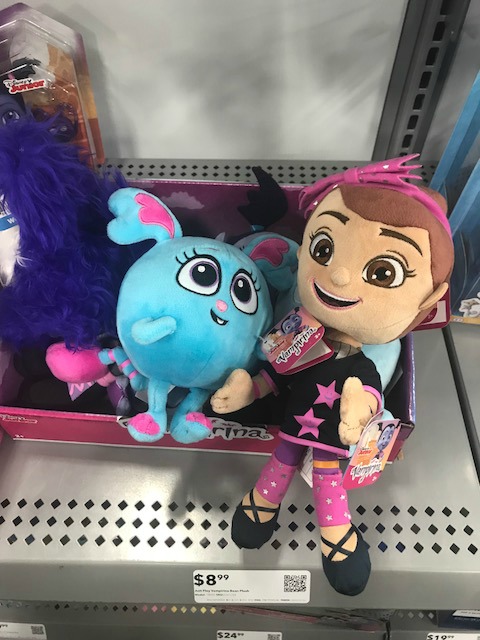 When we got back, we played outside for a little bit, had a fun bathtime….and after she went down for bed…Chris and I enjoyed steaks and Blue Bloods.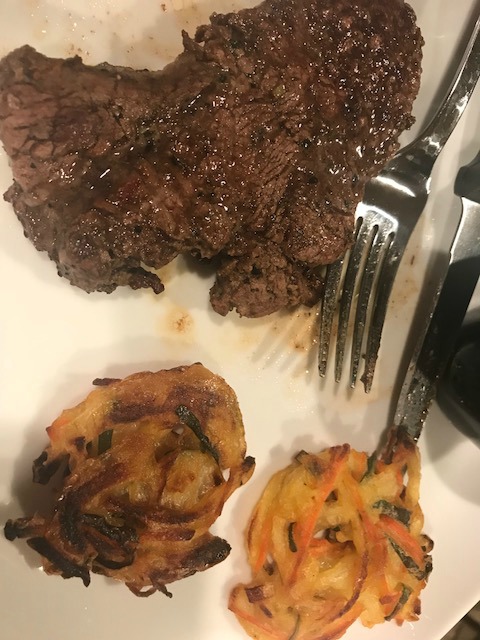 And just like that, the weekend was over and it was back to reality!