This weekend came and went in one big flash! I got hardly anything done that I said I was going to do. Basically just cleaned the kitchen floors and did laundry. Oh well. At least there was some productivity, right???
Friday, my boss was out of town, but told my co-workers to take me to lunch for my birthday. We decided on Back Forty Brewery. Because when the company is paying, you order the delicious beers!!! I decided to be good and get a poke bowl…and save my calories for dinner. It was freaking DELICIOUS!!! So surprising for a brewery, really.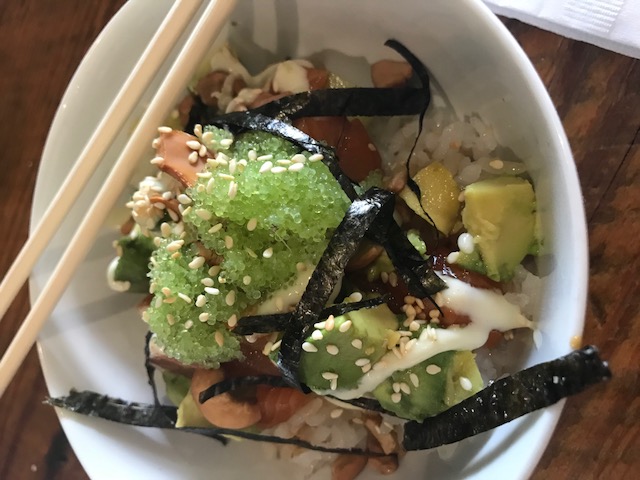 I just love the scene of Sloss Furnaces across the street.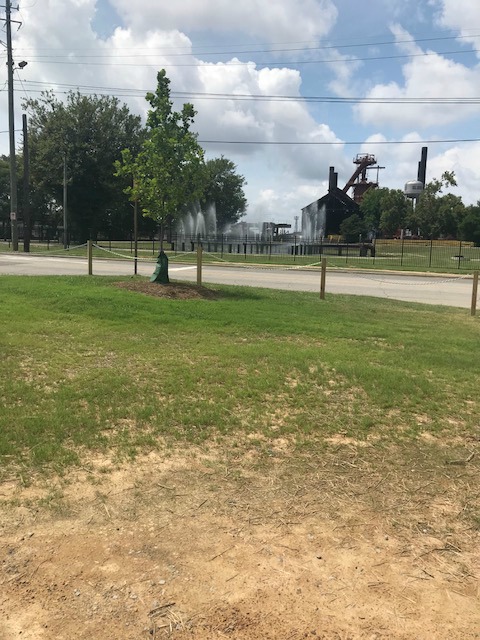 Chris had given me a Kitchaid Mixer for my birthday a few weeks ago, but he surprised me with a fit board, two sweet cards and some M&Ms Friday morning. I love that he remembered me saying a few months ago that the fit boards looked fun. He is so thoughtful when selecting gifts. I am happy to report that those M&Ms haven't even been open yet. I think I will save them for when we have company, and let them eat most of them hahaha.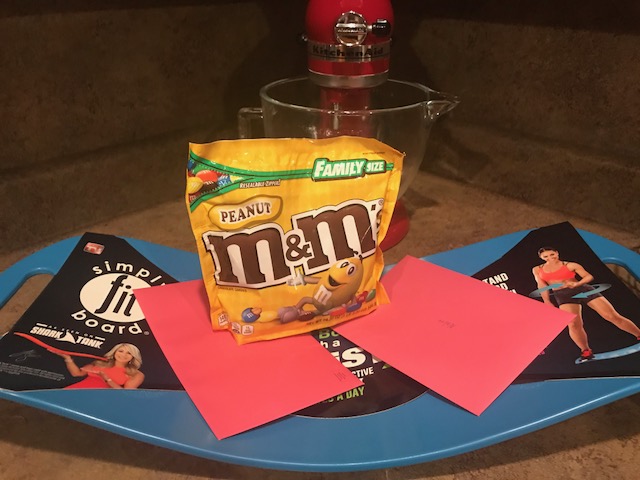 Chris also surprised me with cookie cake Friday night. We grabbed Moe's BBQ to eat at home while we binged on Blue Bloods and it was perfect. Zoe enjoyed her cookie after she ate dinner too.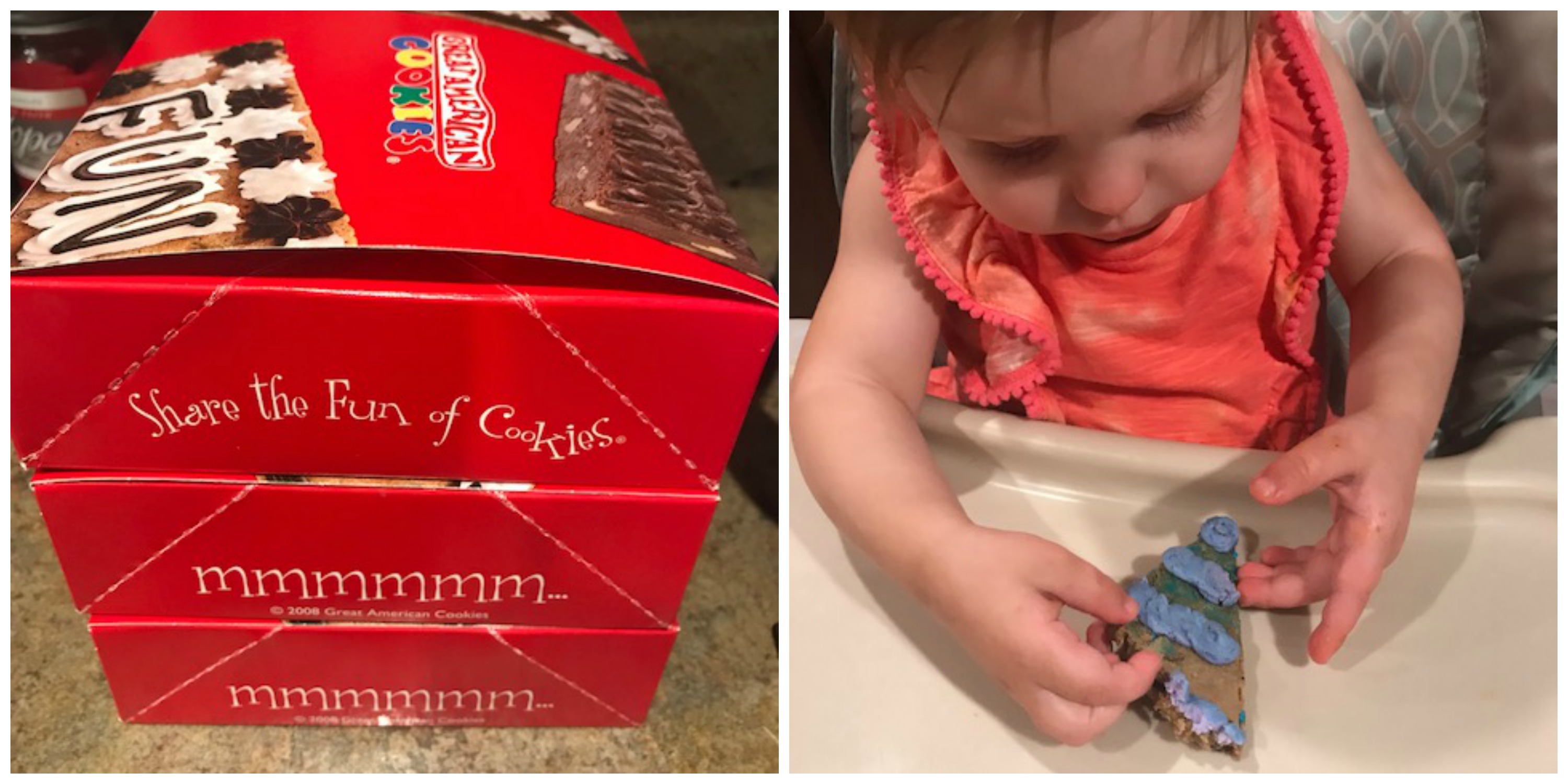 On Saturday morning, we were up and out early to hit up the Bargain Hunt in Hoover and the one on 280. After all that hunting (with nothing found) we decided to have some lunch at Chuy's. I think we have decided if we can't sit on the patio there, we will lunch elsewhere. It is so loud inside!!! Buy we managed to have some fun anyways. Zoe and I split some tacos. This girl loves Mexican food. Duh.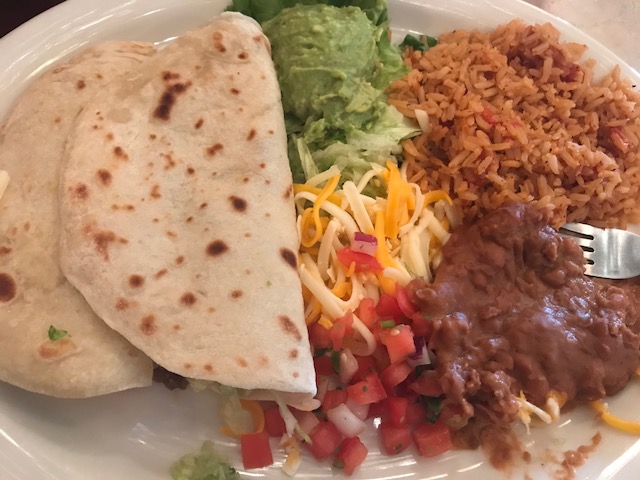 On our way back, Chris wanted to go through Moody to go home. Which meant traveling through Leeds and right by the outlets. We popped in Michael Kors real quick and I found the most perfect pair of sunnies 🙂 Zoe was hilarious in there, trying on all the sunglasses and checking herself out in the mirror.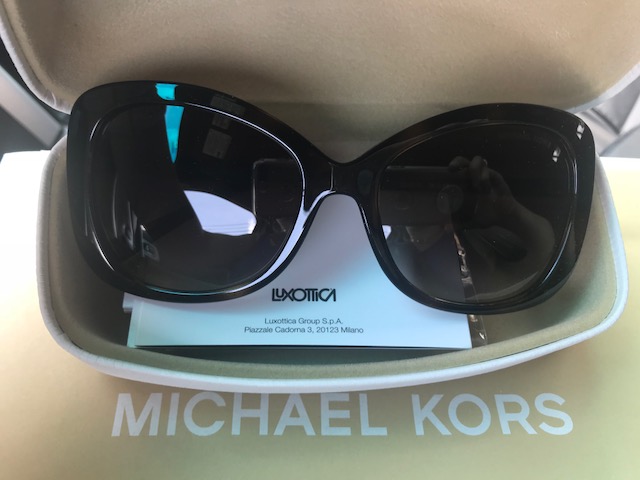 Saturday night, we headed to Publix to pick out some steaks for dinner. Chris chose a NY strip and I grabbed a filet. Delicious!!!
After dinner, we enjoyed some macarons that I picked up from Lette. I cut each one in half and we share them so we can taste allllll the deliciousness!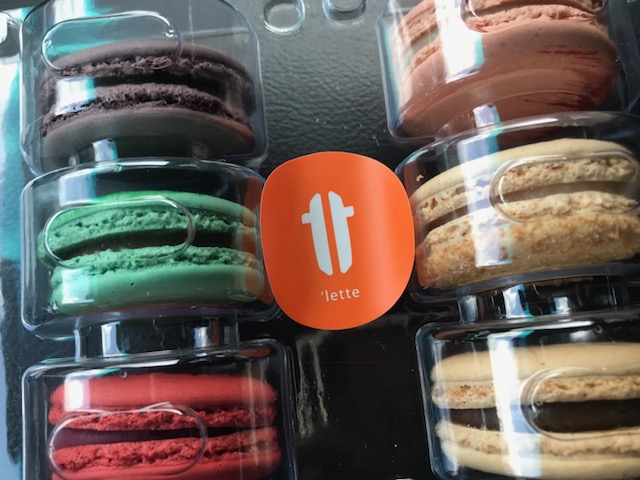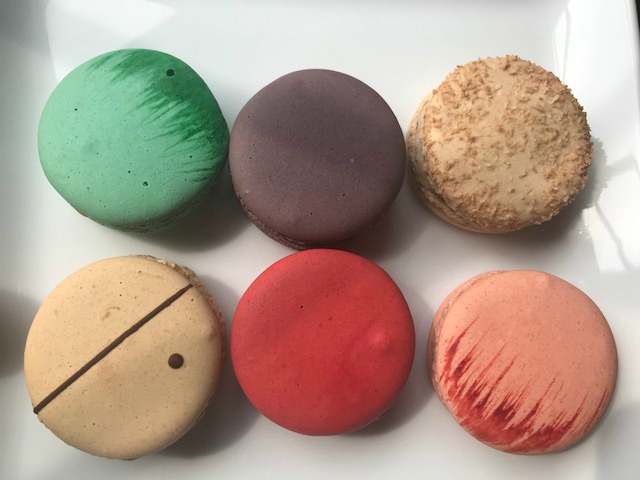 Sunday morning, Zoe and I headed to Target to get our grocery shopping done. She asked to right in the seated buggies, instead of the regular one. I obliged since they weren't that crowded. Those carts are no joke trying to maneuver around the store!!! I liked it though, because she has thing about wanting to walk and help push the cart lately. This tricked her into thinking she was helping me push the cart…while keeping her contained. She also finds no problem just making herself right at home at Target, obviously. I am thinking we probably should have picked up those sunglasses for her, they looked so cute!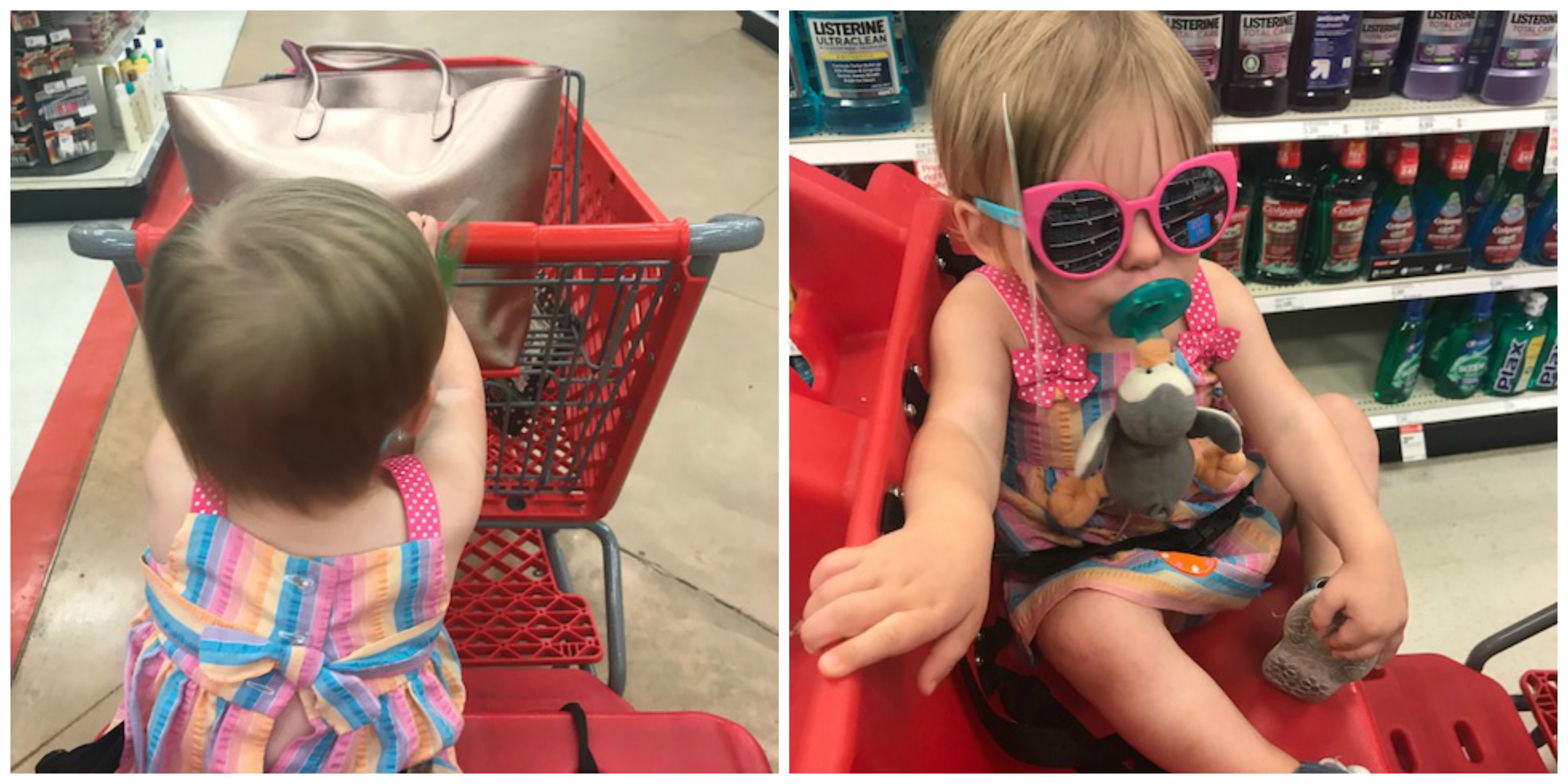 After nap time, Zoe and I had some fun with bubbles, took a ride in the wagon, and she climbed the front steps making me a nervous wreck too many times to count. And we watched Secret Life of Pets" (or as Zoe calls it "peets") about five times.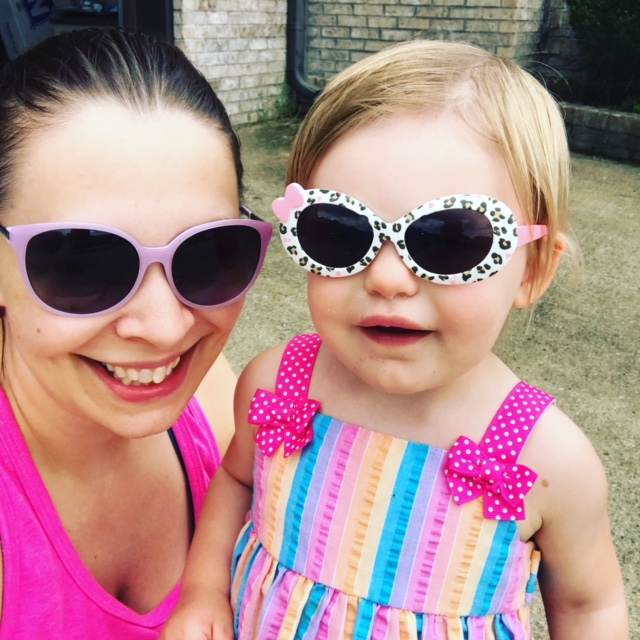 For dinner, I made Whole 30 compliant Chick-Fil-A nuggets with Chick-Fil-A sauce and homemade sweet potato fries. OMG. SOOOOOO GOOD!!!! This is the second time I have made this recipe, and it turns out amazing each time.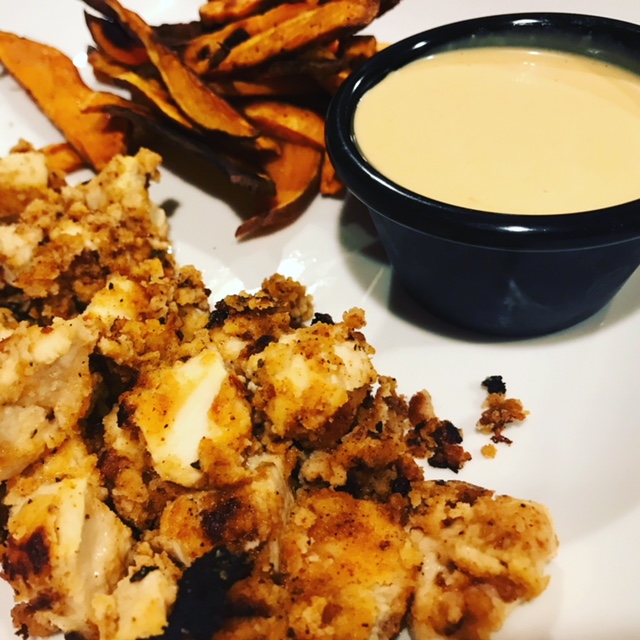 It was a fabulous birthday weekend, spent with my wonderful little family. Thank you everyone for the sweet birthday wishes! I hope you had a wonderful weekend. Linking up with Biana.