It sort of feels like we only  have one last weekend of summer left, since school will be back in session next week! Though, we know the summer weather will hang around well in to at least October here. It has gone so fast! Just like this past weekend did, right?
We started deep cleaning our house Saturday during Zoe's nap. We tackled the master bathroom, and Chris was a huge help going deep with some bleach. Then, I went through all of my dresser drawers and part of the closet…trying on and getting rid of a huge stack of clothes. When Zoe woke up, her and I headed to Pubix to grab some steaks and sides since "Uncle J" was coming to visit and watch Tomorrowland with us. Look at this deliciousness!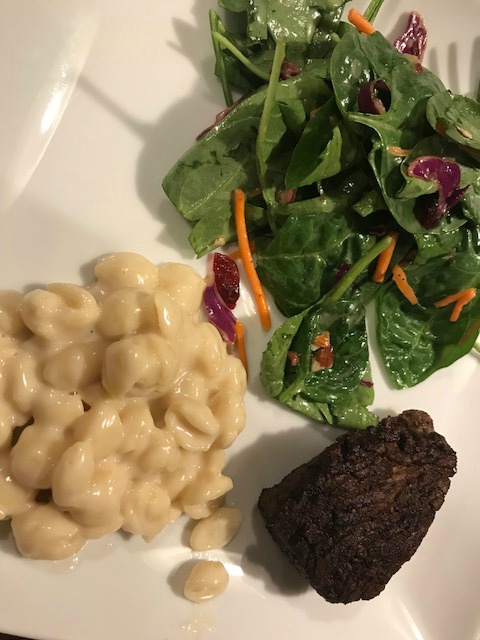 Zoe had so much fun riding around in the car cart at Publix and eating her sugar cookie. Probably a little too much fun, as she kept demanding that I "go" anytime I would pause to get something off a shelf. Got to love toddlerhood, right?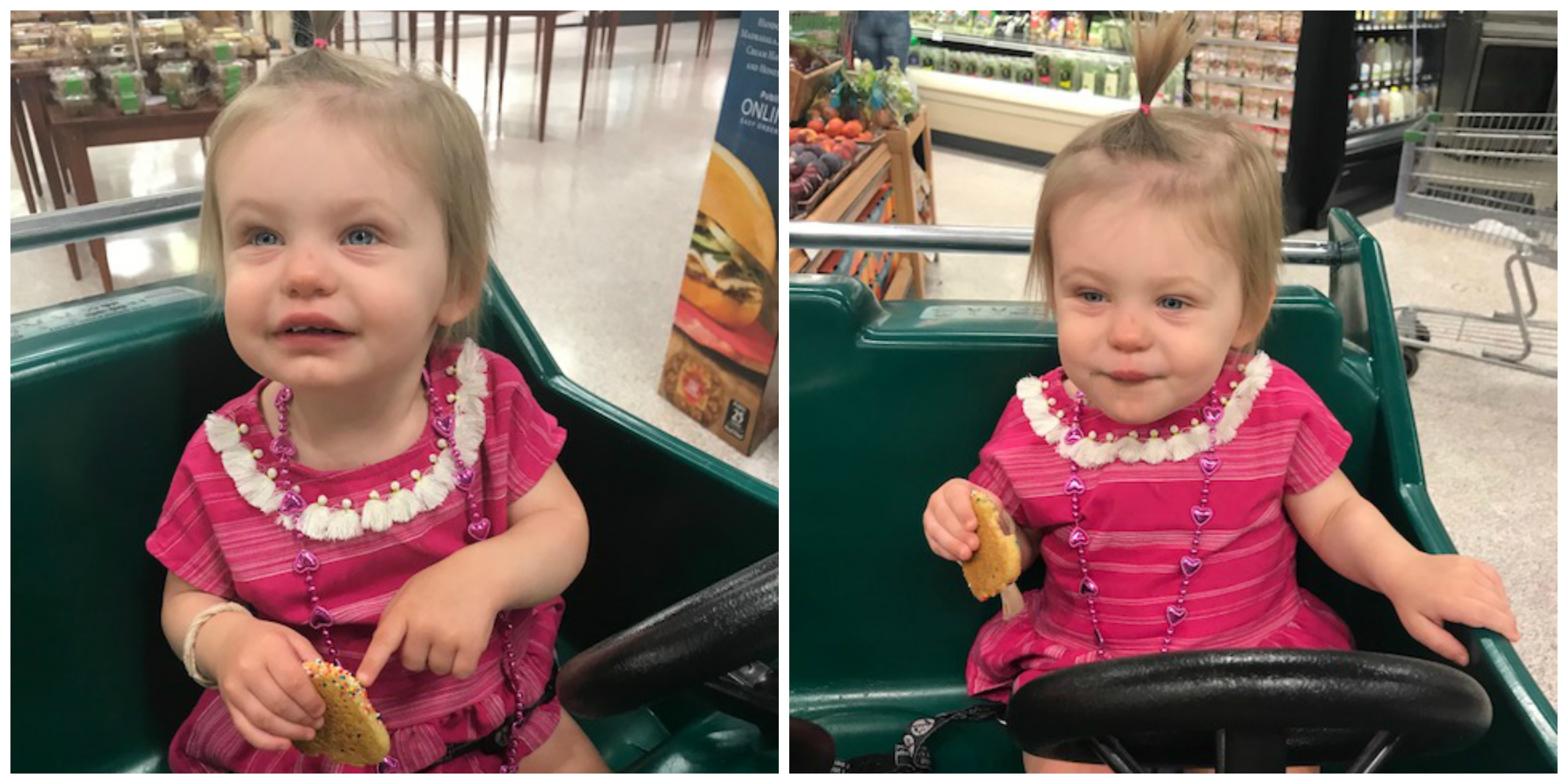 Sunday morning after breakfast we all headed out to do our grocery shopping at Target for the week. When we got home, Zoe had her lunch and went down for naptime. As soon as her head hit the pillow, I finished my clothing purge and cooked up a yummy lunch for Chris and I. The rest of the day was spent hanging around the house and bubbles outside. Always bubbles outside. In the ridiculous heat. She is lucky she is cute.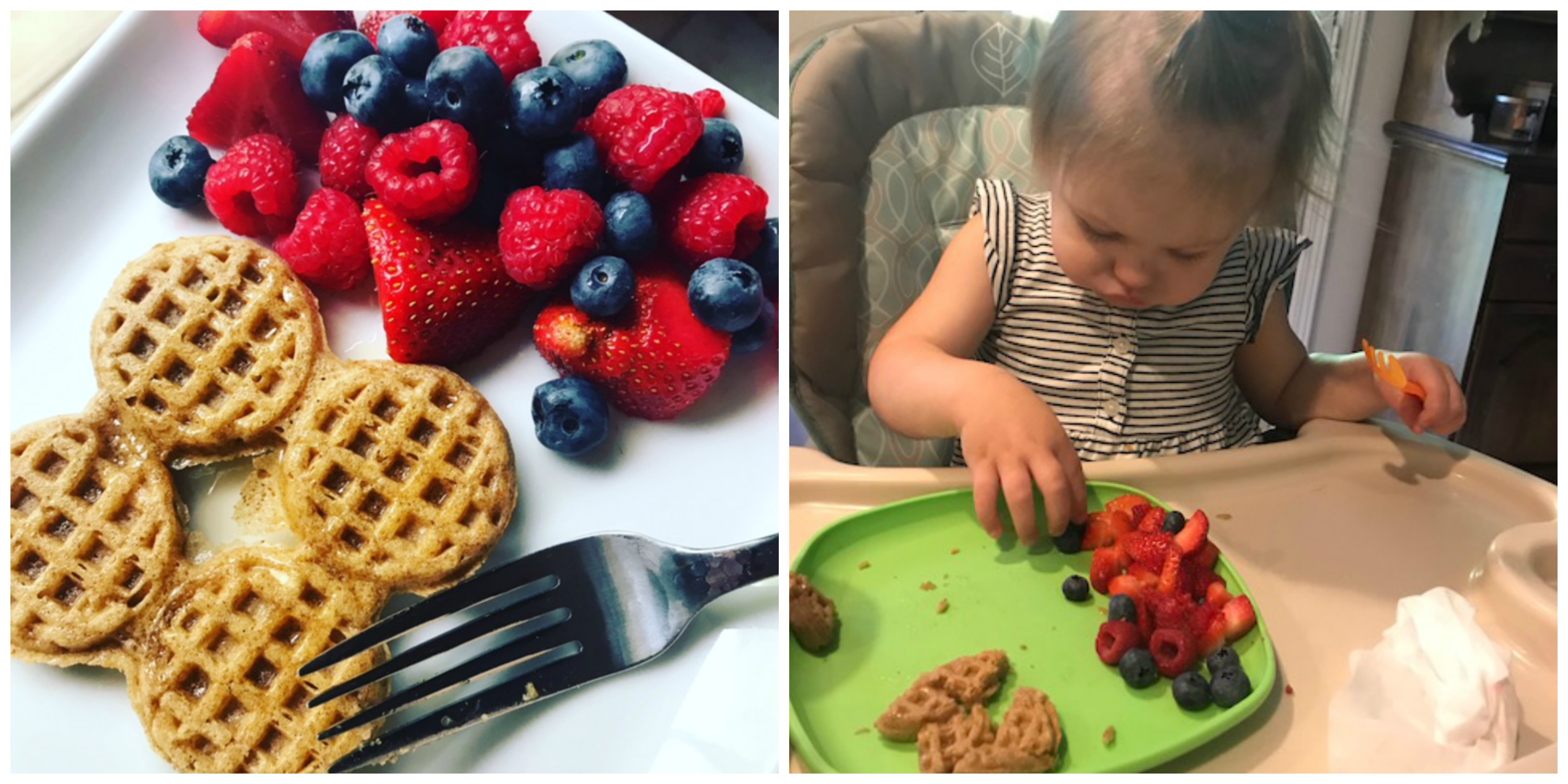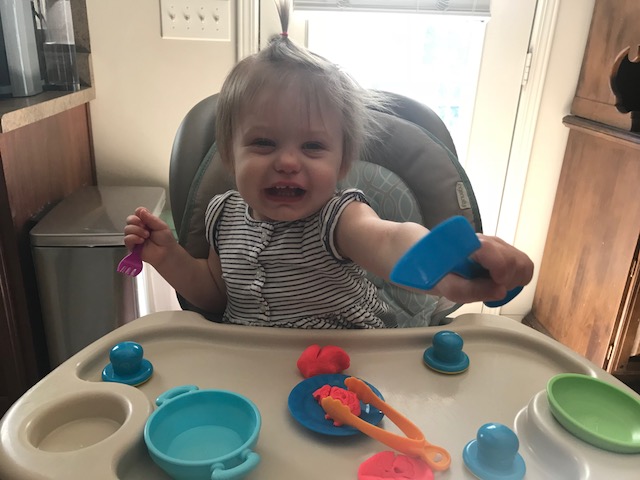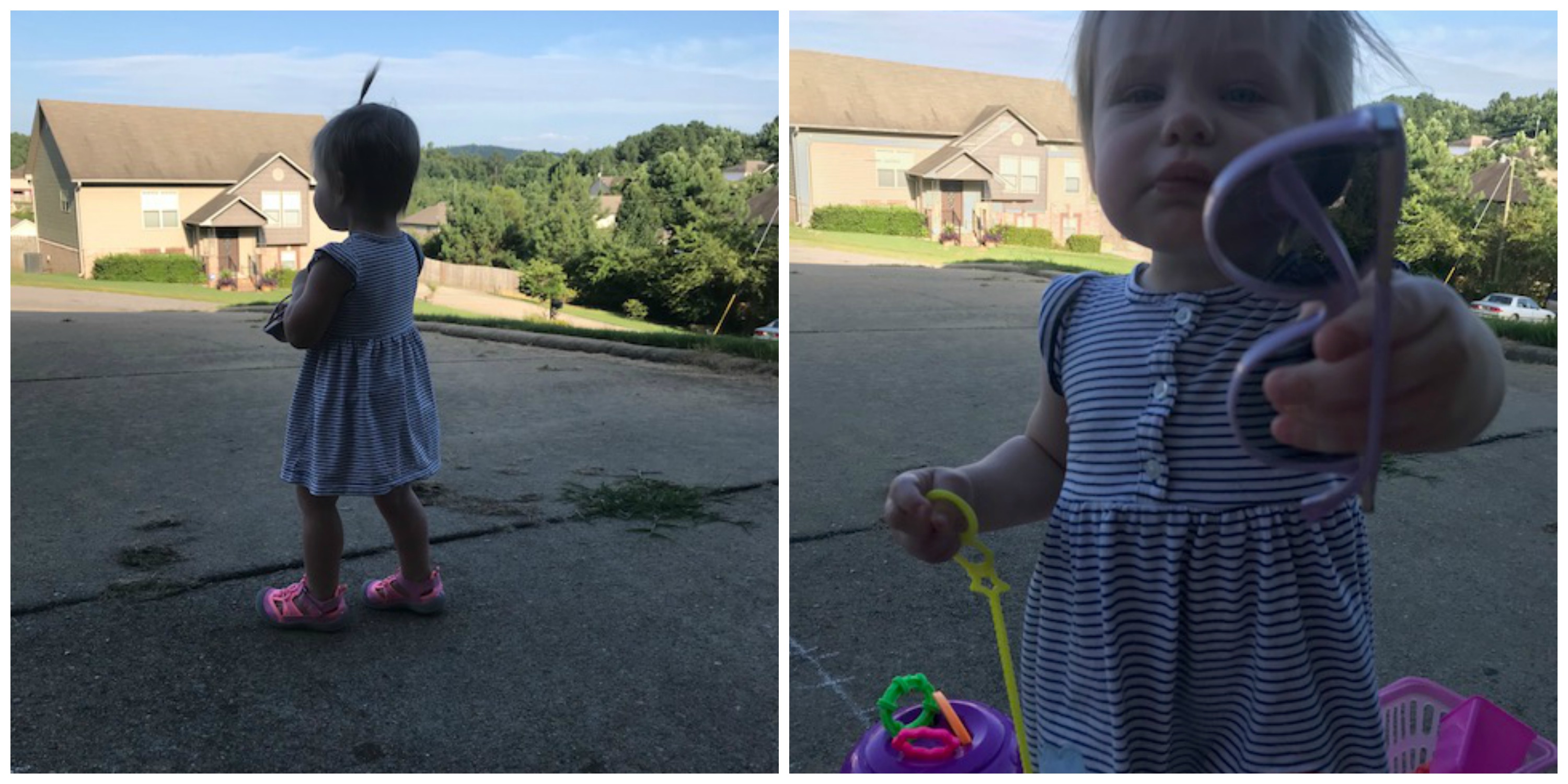 Last night we made some flatbread pizza's with the low carb high protein flatout wraps and watched Blue Bloods. And now here we are, back to reality today. I hope you all had a wonderful weekend! Linking up with Biana.