Oh hey there Monday, be kind to me. It has been a busy weekend of me pretending I am 22 instead of 31!
Friday, I had lunch at Ocarr's with my usual group. I LOVE their fruit and chicken salad there. You get such a great variety of fresh yummy fruits that you wouldn't get anywhere else.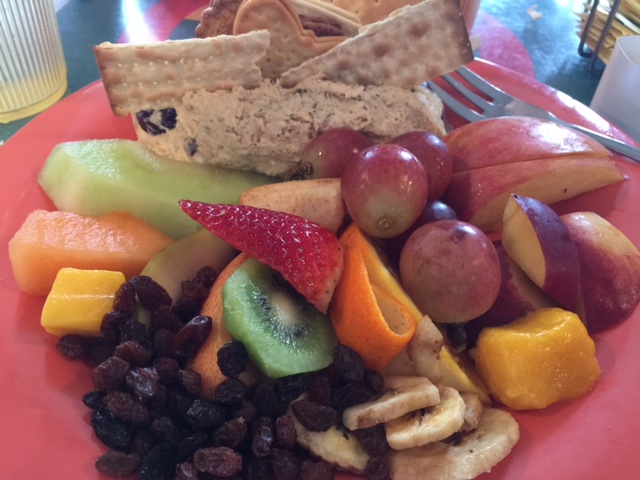 Friday evening, Chris and I hit up a few thrift stores around town and scored some great games. We then made a horrible decision to stop at Zaxby's on the way  home for lack of options off our exit. It was delicious…but so so bad. When we were done eating, we both said…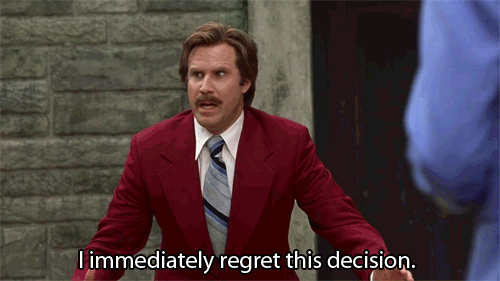 Saturday was an exciting day! I spent about two hours in the morning cataloging our game collection. This has been a huge undertaking and I only have all of our Sega collection to finish now. We then got ready and headed downtown to meet up with our friend Stephen who is in town from Vegas! We met up with him at World of Beer, grabbed a drink and then headed to Eat Drink Birmingham in Homewood. We sampled delicious food and beer pairings for about two hours and then headed back to our house for awhile to relax.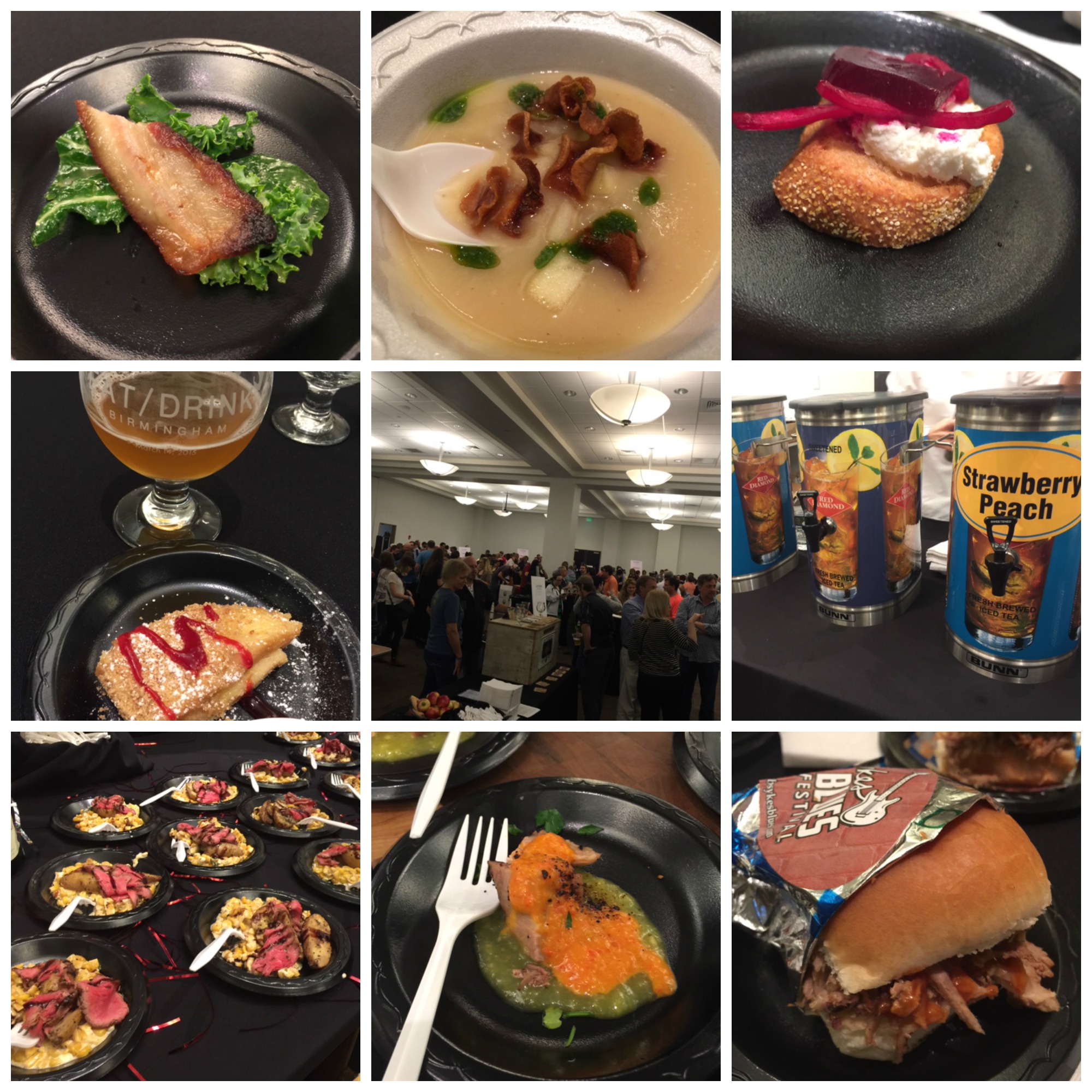 Stephen hadn't been to Birmingham since we moved here so he wanted to check it out and start getting in to the zone for the evening. What does a world famous DJ do when he comes to our house? Plays video games, of course!!!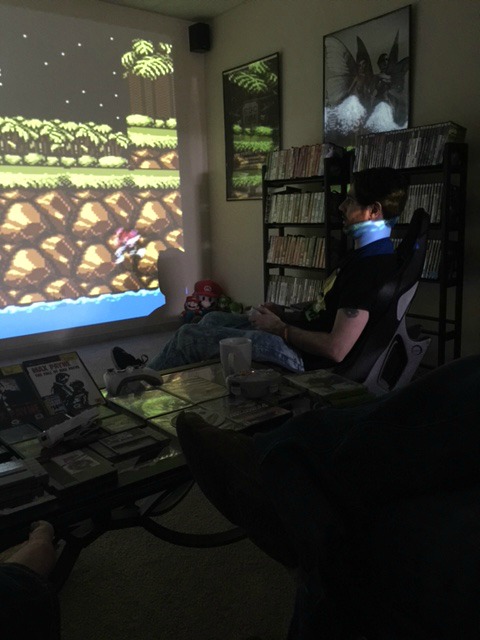 He was loving all of our old school games downstairs and we also played Mario Kart 8 on the Wii U. After our gaming session, we headed back down town. We grabbed burgers at Jack Brown's and then Stephen went to go get ready at his hotel while Chris and I waited at World of Beer (for the second time of the day) for him to be done.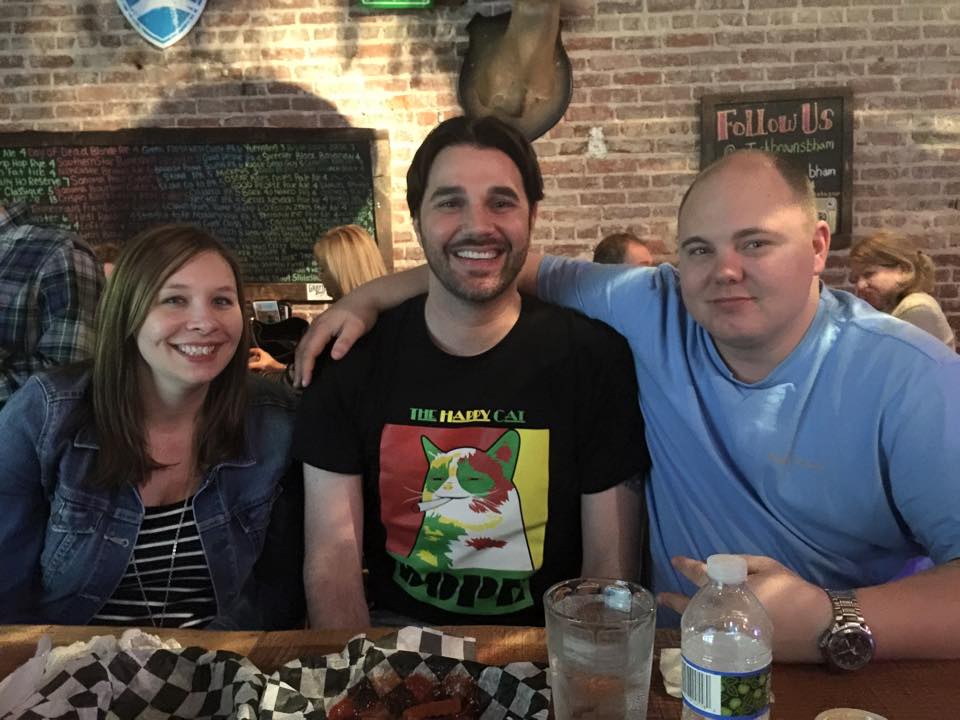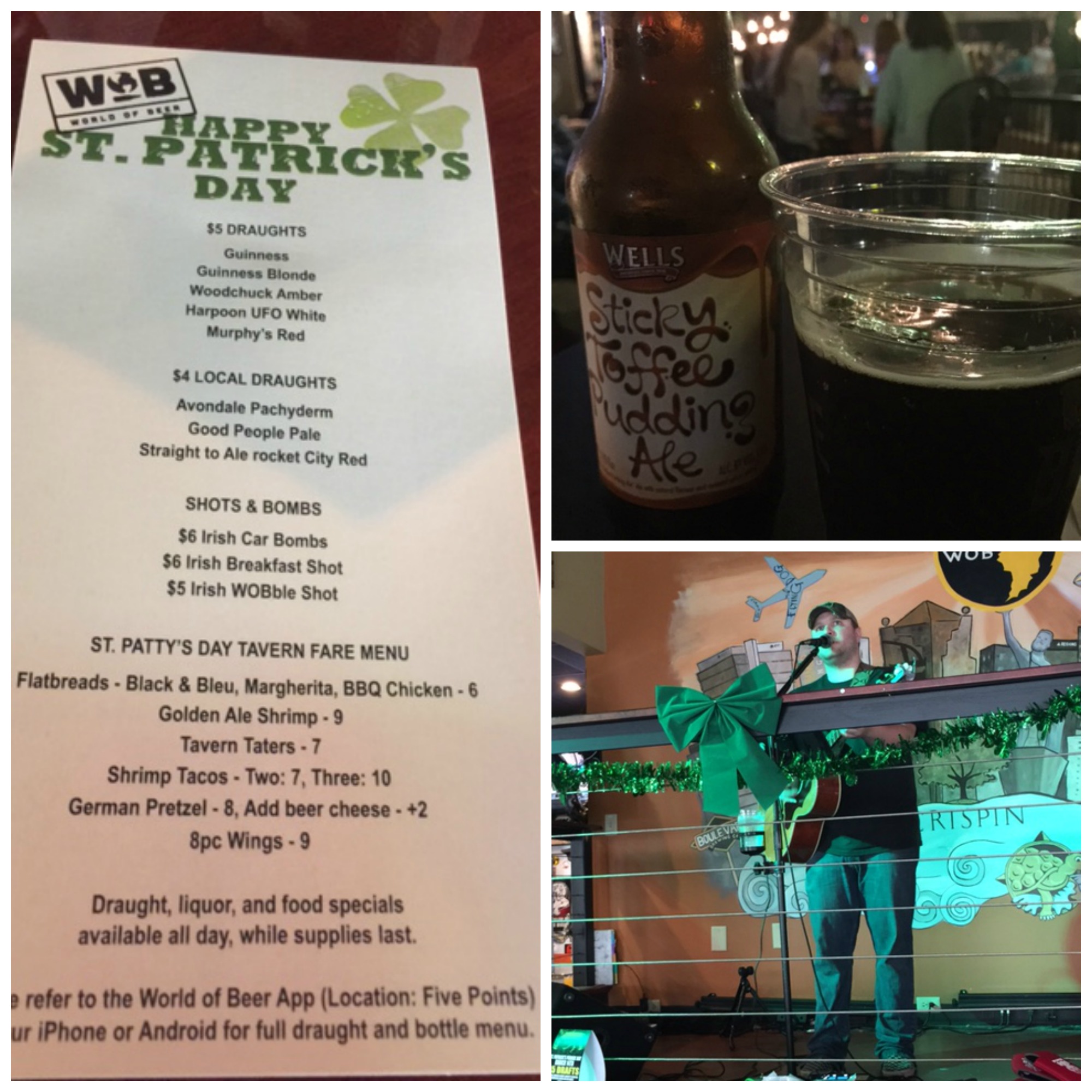 We then headed to Skky Nightclub for the evening where Stephen performed. He killed it, as usual! It was so great getting to spend time with him. It was pretty cool because we got the VIP area up on stage with these white leather couches. And get this….I stayed up until 4 am!!! The girl who is usually asleep by 10 pm most evenings was wide awake and jamming until 4 am.
Annnnnnnd then I proceeded to feel like death all day Sunday. Not from drinking, as I only had 4 beers the entire day…but because I am far too old to be dancing in 4 inch heels until the weeee morning hours. My knees. Oh my knees!!!
Sunday we hung around the house in the morning waiting for death. Since death did not come, we grabbed some Mexican on a patio for lunch since it was a gorgeous day. We headed to Chris's parents house for a little while to check out his dad's new toy and then did our grocery shopping like the adults we are.
Now excuse me while I try to survive the rest of the day. My run this morning was really hard  but I pushed through and now my body is screaming at me! Crazy how after you hit 30, your body rebels against you! Am I right?! Hope everyone has a fabulous week!