Decorating a house can be hard work! We have lived in our current house for two and a half years, and hardly any rooms are decorated the way I want them. The thing is, I have been trying to collect meaningful pieces. Not just something for a space just to have something. Do you know what I mean?
So when Ashley asked me if I wanted to receive one of her hand lettered art pieces to review, I was honored and excited! I only share things on my blog that I truly believe in, and Ashley's prints are awesome! The problem is, I had a hard time deciding which one I wanted! She has so many great prints. Here are some of my favorites:
The great thing is, Ashley even does custom prints! I really loved this state one, especially since I had lived a few different places and Chris and I started out in two different states. 
Ultimately I decided on this one: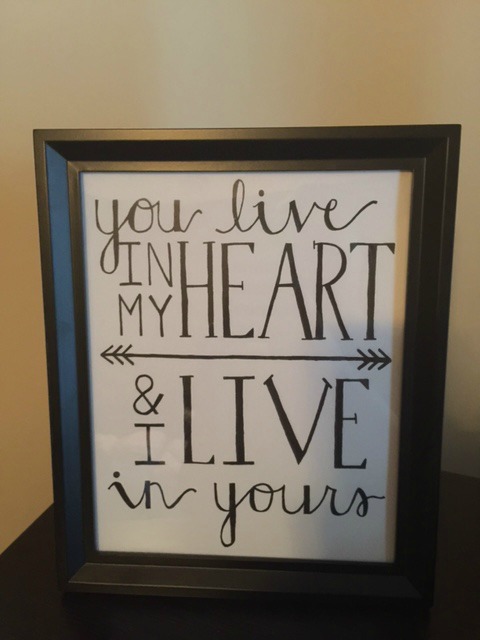 It is the perfect addition to our bedroom area.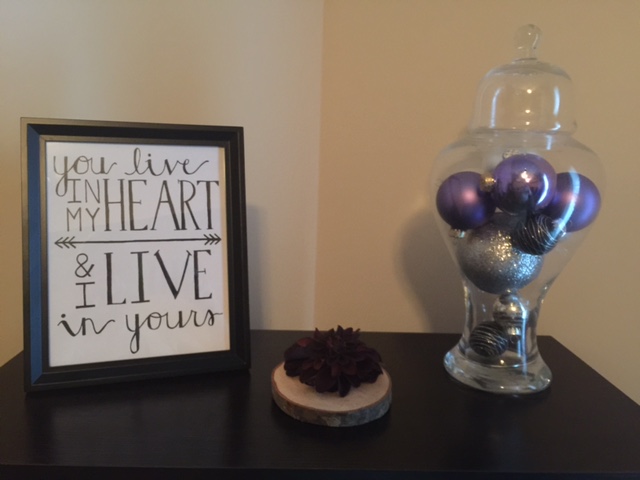 The print arrived in perfect condition! She even had it sealed in plastic, which looks very professionally done.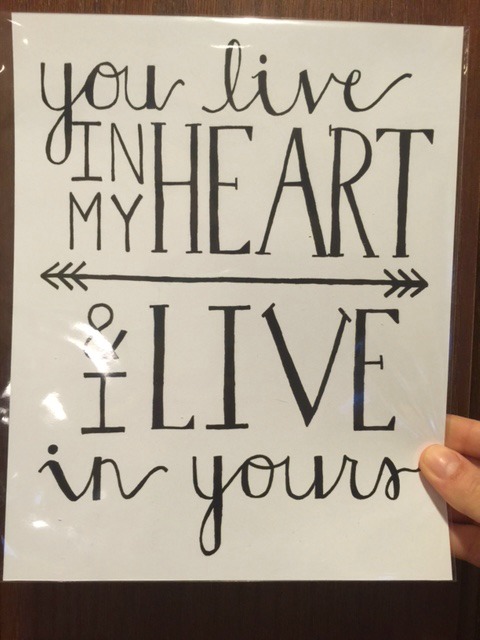 You can shop Ashley Nevis Prints shop here. She offers free shipping, which I find super awesome!  And be sure to check out her blog here. She shares some delicious recipes!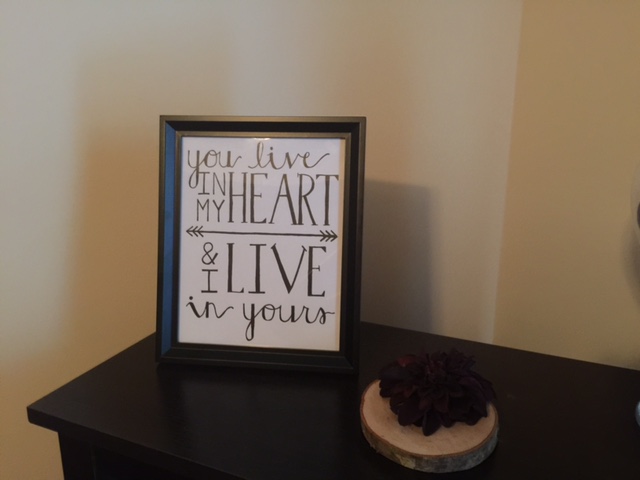 Now for some super exciting news, Ashley has set up a giveaway for one of my readers to win a beautiful piece of hand lettered art of hers!!! This is the first giveaway I have ever hosted on my blog, so I hope you enjoy!