Monday's are always hard, but especially after having an extended weekend!!!  I hope that you all had a wonderful Thanksgiving, I know I did! I recapped some of my holiday in my Friday Favorites posts for those of you that took a bloggy break. Pictures of some of our Christmas decor and cute doggies are not to be missed!
Also, today Jana and I are announcing our secret collaboration! If you don't want to read about my awesome weekend, at least scroll to the bottom of the page to check it out!
Thanksgiving was spent between Chris's parents house for lunch and my mom's house for dinner. It was great getting to spend the day with family!
Some pictures that were snapped at my mom's house: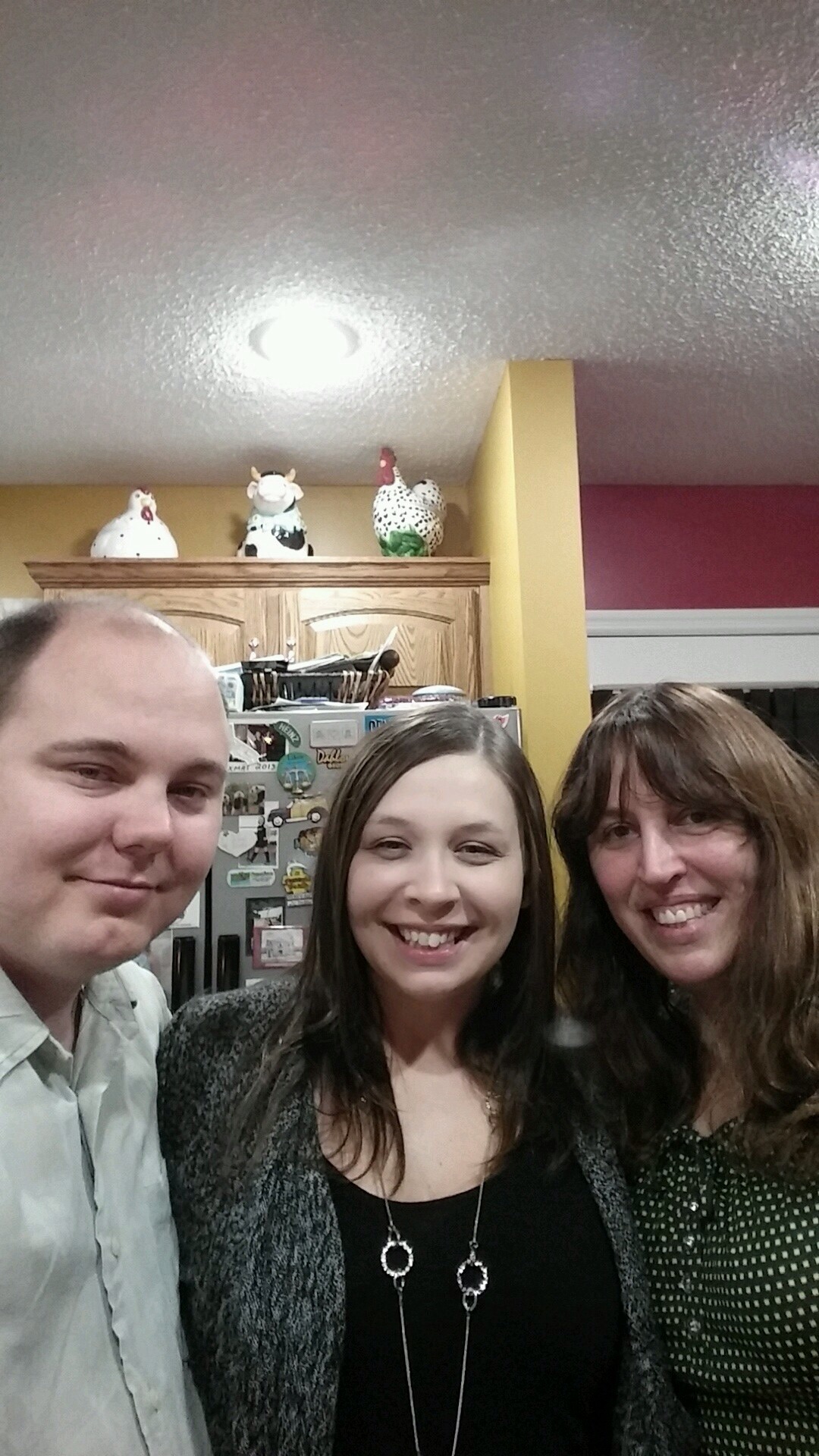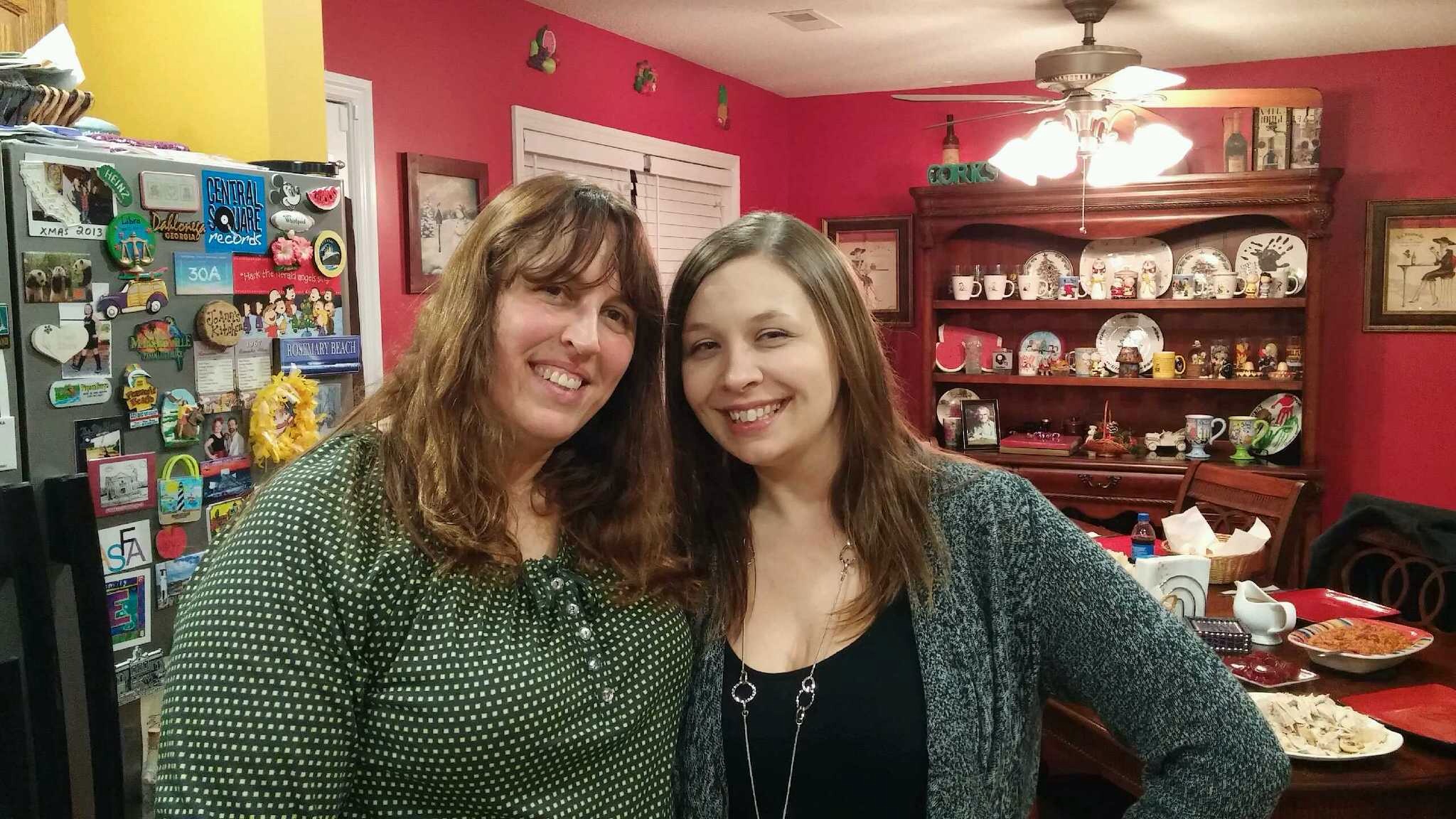 This was lunch at Chris's parents house. I'm pretty sure it is obligatory to snap at least one picture of all the yummy that you ate.  Sweet potato casserole, pineapple casserole, corn souffle, green beans, mac and cheese, ham and turkey. There were even more things to choose from but ummm….no room! I even let me food touch, which never happens!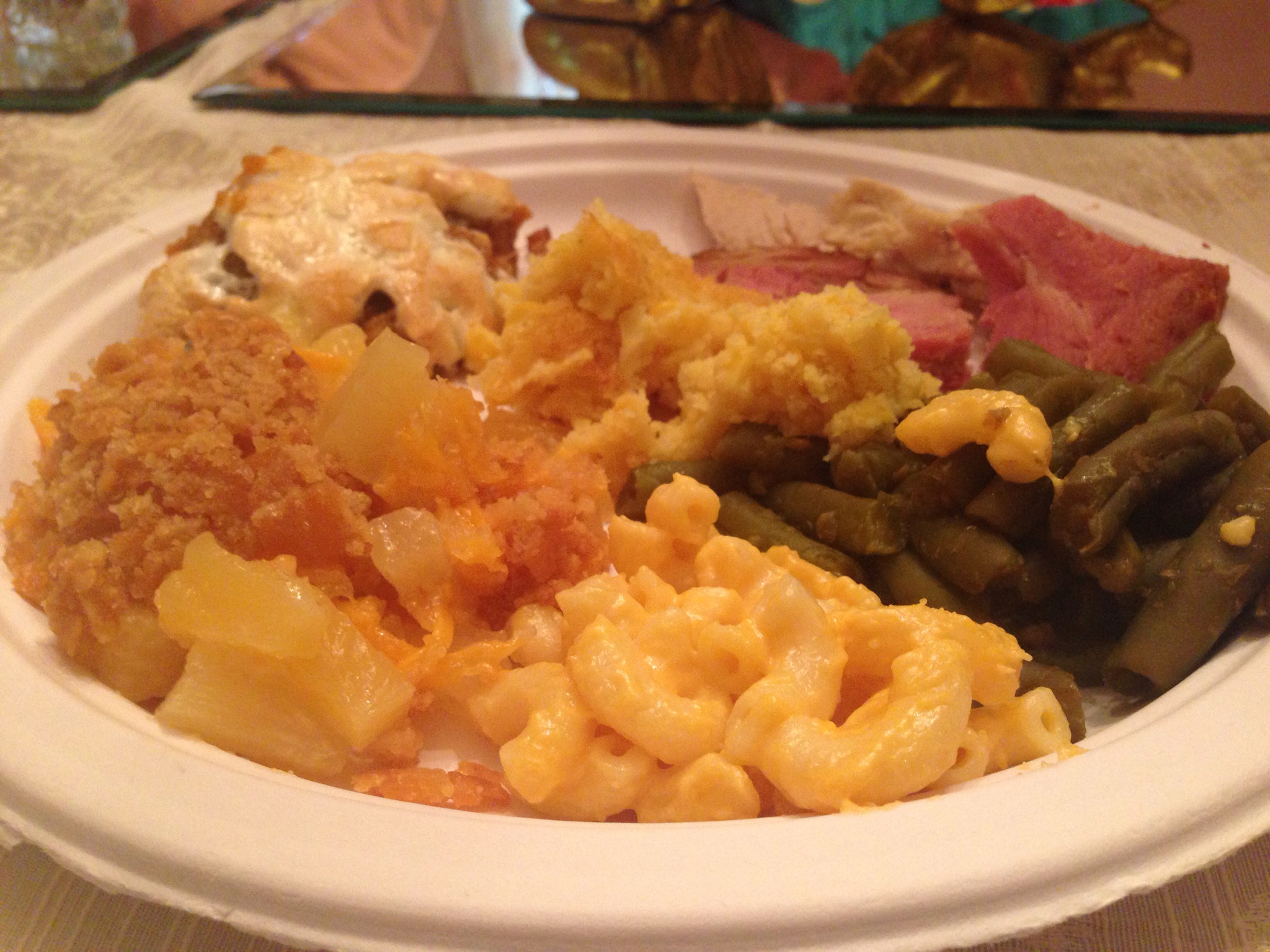 My mom had turkey, mashed potatoes and gravy, cranberry sauce, spanish rice, stuffing, sweet potatoes, pepperoni rolls, lasagna and pumpkin pie and cherry pie for dessert.
After dinner, Chris and I went back to our house for a little while, then I met up with my mom at Walmart around 9pm to start our shopping adventures. We had the best time!
There was, what we will now call the boot incident of 2014. My sister had gone to Belk and bought herself about five pairs of the $20 boots. She was completely prepared, and had even gone to the store earlier that week to try them all on so she knew the exact sizes and colors she wanted. She secured all five pairs immediately Thursday evening and went home. Then Friday afternoon we received a frantic phone call.
Tracy – "Where are you guys?"
Me – "Shopping at The Summit"
Tracy – "Can you guys go by Belk and see if they have the Icon Boots in a size 9 pretty please? Color taupe. I went to try all my boots on when I got home, and there is one 9 and one 8 in the box"
Me – "Hahahahahahahahahahahahahahahahahahahahahahahahahahahahahaha amateur!!!!! YOU ALWAYS CHECK THE BOXES!!!!!!!"
Tracy – "Nadine this isn't funny, this is a matter of life or death"
Me- "Dramatic much? Mom and I will work our way over there in a few."
We were literally four stores away and Tracy continued to text me things like "I neeeeeeed those boooooots." My mom and I were like OMG FINE!!! So we went to Belk and found them in under a minute. We texted her this picture and told her not to be such an amateur next year: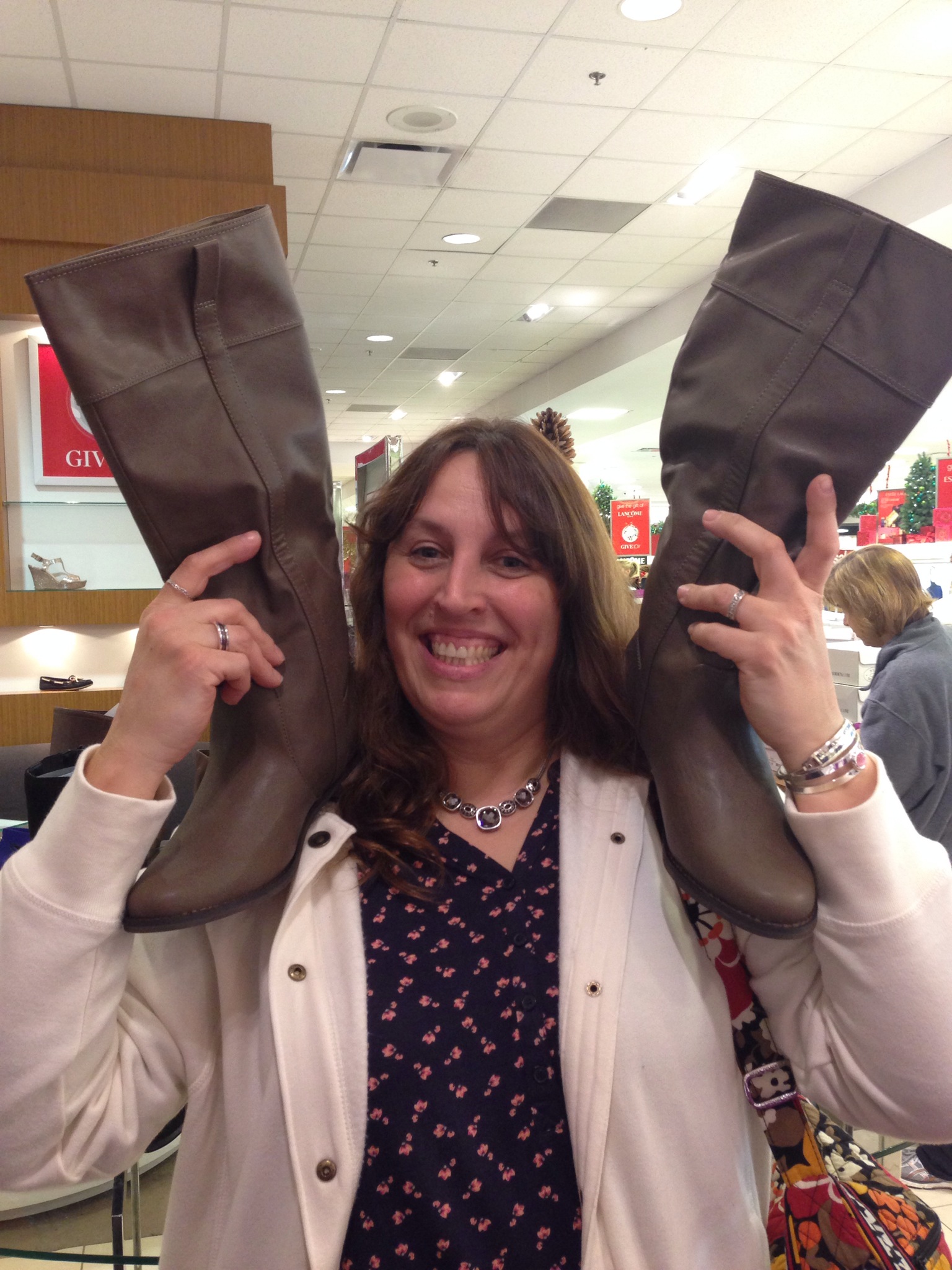 And so was the boot incident of 2014.
My mom and I broke our previous record of 18 hours straight of shopping. This year we shopped for 20 hours. We didn't even hit all of the malls in the area. I am not quite sure how we did it. No sleep, getting older, lots of walking. The only thing that is bothering my this weekend is my swollen feet and that is just because 20 hours of walking will do that to anyone!
The damage: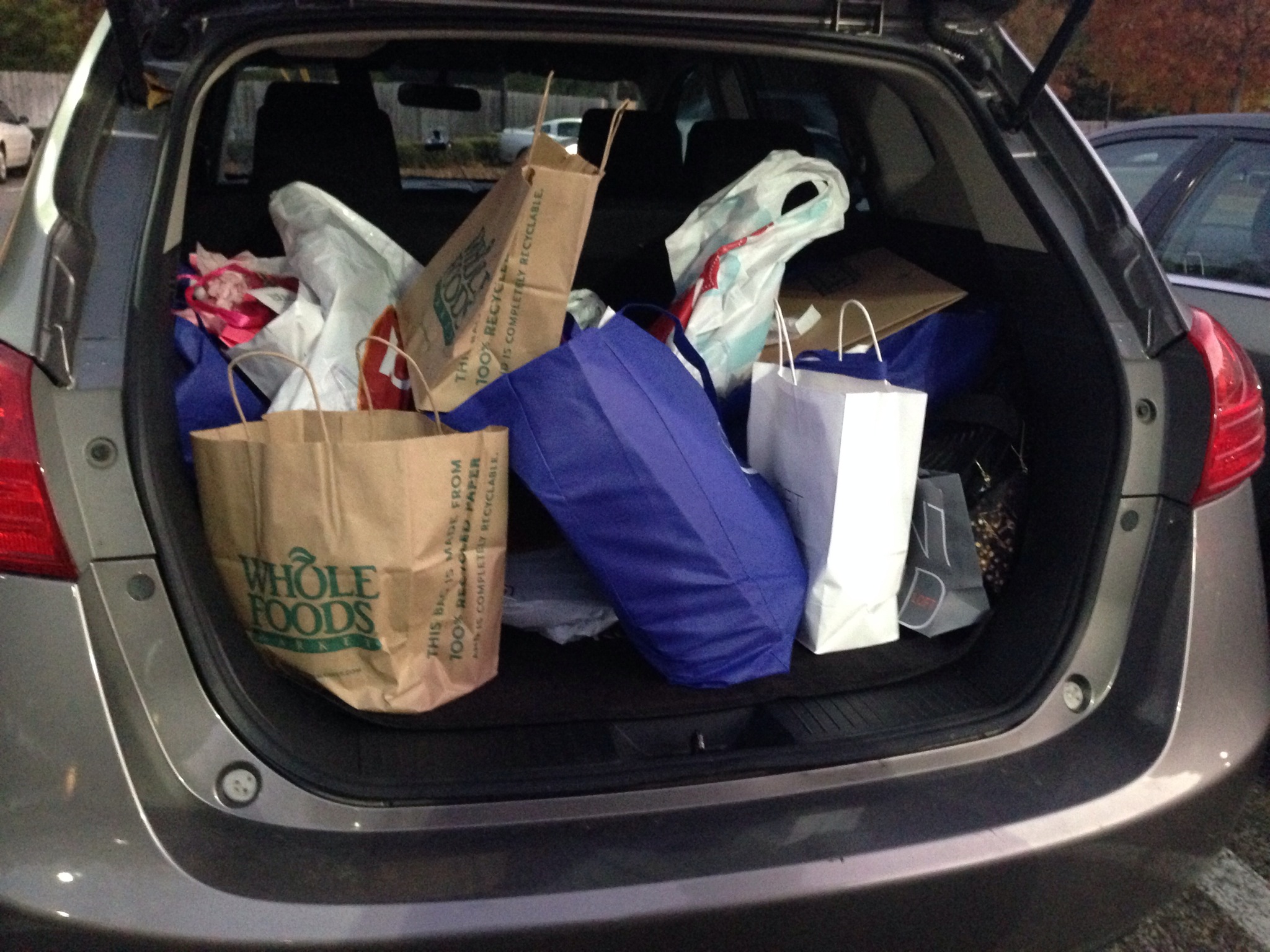 My finds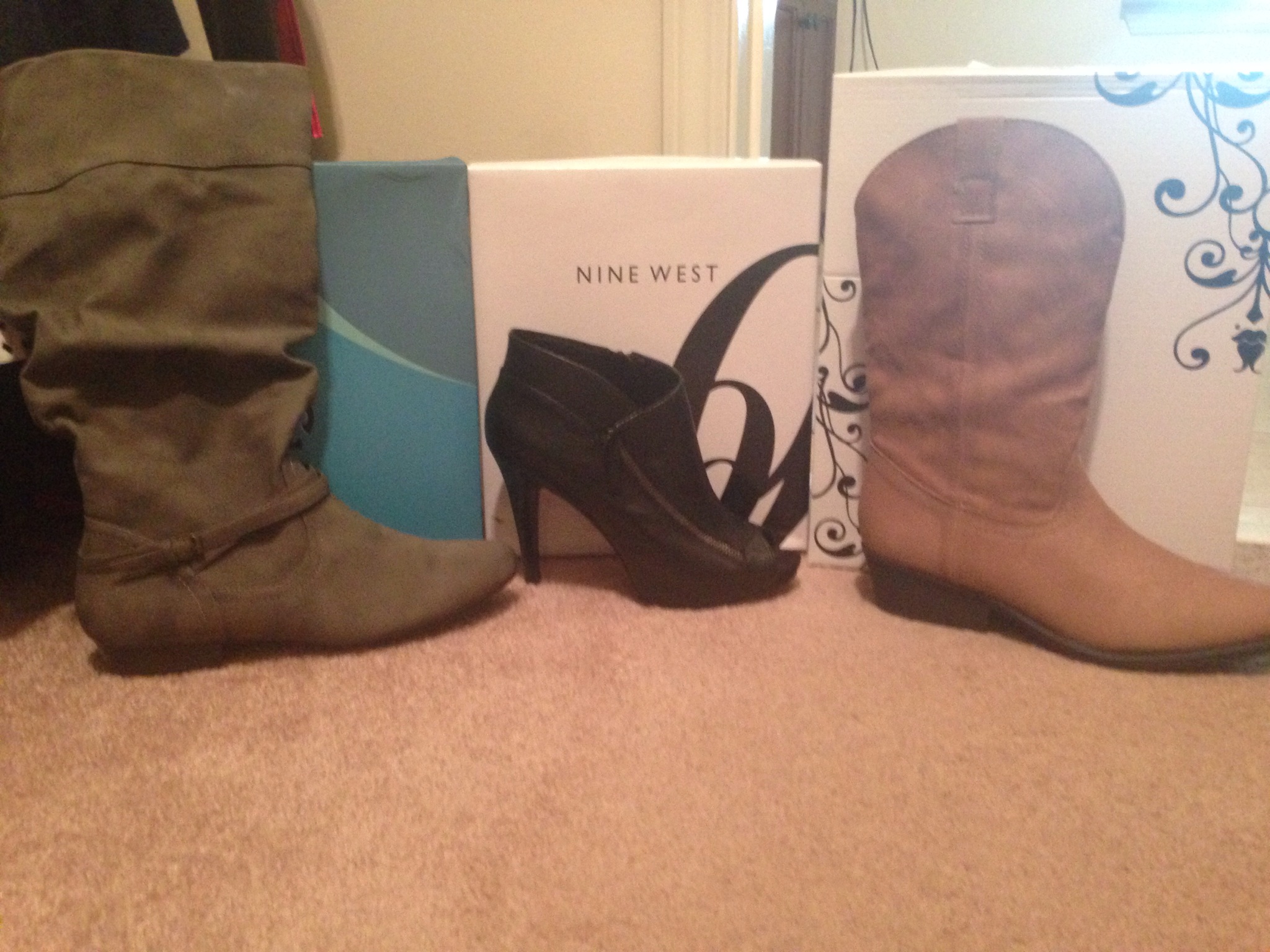 I seriously love these ones!!!!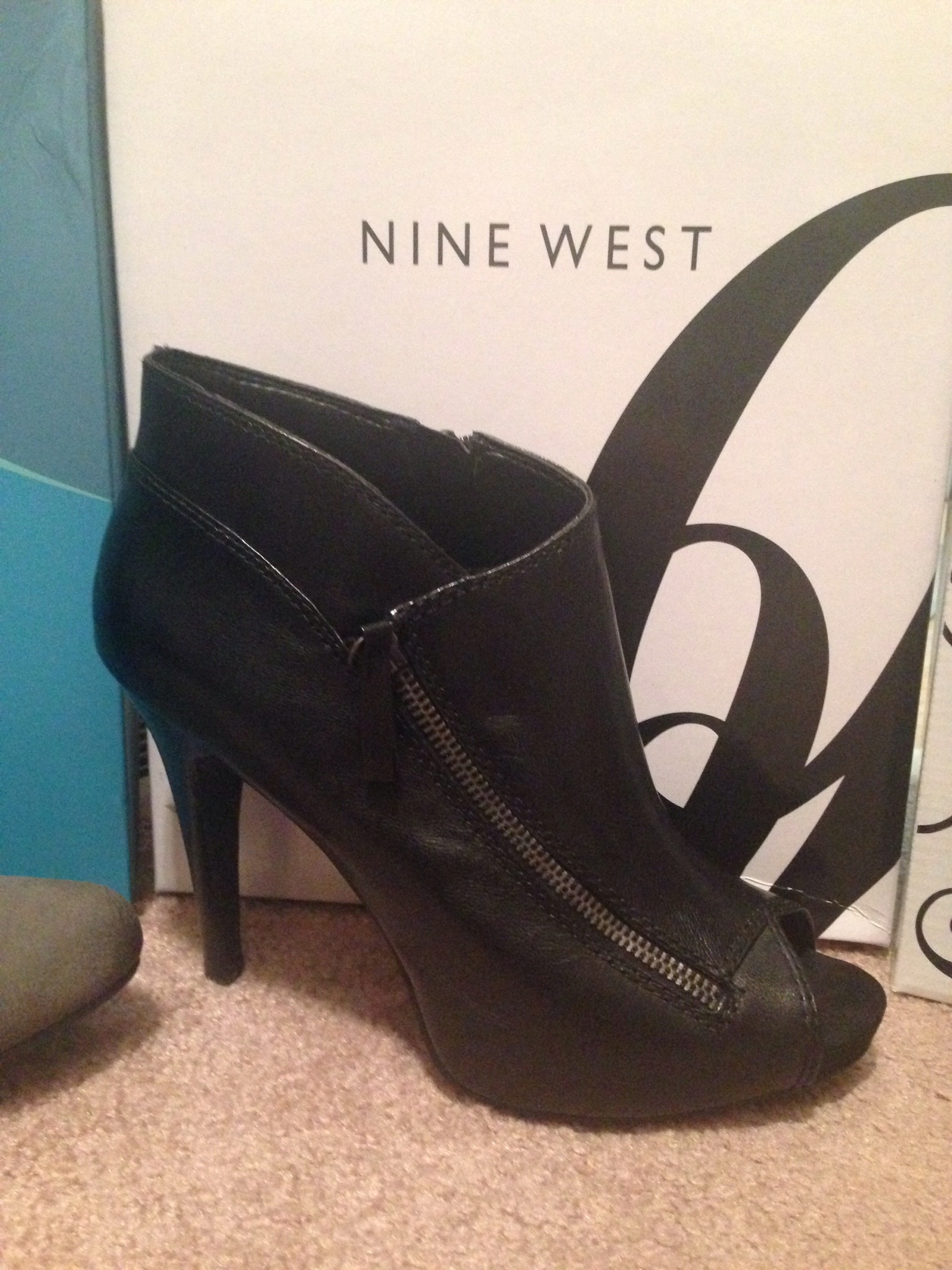 Lots of stores had 50% off or buy one get one and what have you. I scored some movies and CDs from Target for my nieces and nephews, and a $12 clearance dress for myself. The boots pictured above were $29/$39/$19. The outlet sales were great but I was trying to refrain from buying too much for me….you know…because Christmas. We had so much fun!
Saturday was spent watching all of the football! The Iron Bowl was one hell of a game. We started out real strong, then I started to stress eat as Auburn did their Auburn thing. We came out raising all kinds of hell in the second half, Blake Sims got his shit together and we pulled out a big W. Big thanks to this guy:
Amari Cooper deserves the Heisman after that performance!
Now we can sit pretty with our Iron Bowl win and head to the SEC championship! Oh hey, we didn't need a second this year Auburn.
Sunday – The day was spent meal planning, grocery shopping, and catching up on TV shows on the couch. I did manage to get a little more organizing done since it was the last day of the organizing month challenge.
Speaking of challenges, Jana and I have an Instagram challenge for the month of December! Remember this meme?
Well we decided to make it a challenge!!!! Use #inthedrawer and share your pictures throughout the month! Participate and enjoy all the awesomeness. I am whipping out my Barbies from when I was a child, so be prepared for epic 80's and 90's outfits!
Luckily, Jana made a good point that we didn't want to put whore in the hashtag, you know…to keep the creepers at bay, so remember #inthedrawer and have some fun!
Be sure to follow us on Instagram!