This weekend just flew right on by. I think we need a recount! The good news, is that most days this week it is only supposed to get to the mid to upper 80's here. So basically a cold snap. I couldn't be more thrilled!
I started this weekend off with Chris for a lunch date on Friday. We went to Glory Bound, where I enjoyed a buffalo grilled chicken gyro and some potato wedges. It was delicious! I love our little weekday lunch dates! It allows us some alone time, without take time away from Zoe…since she is already at daycare anyways.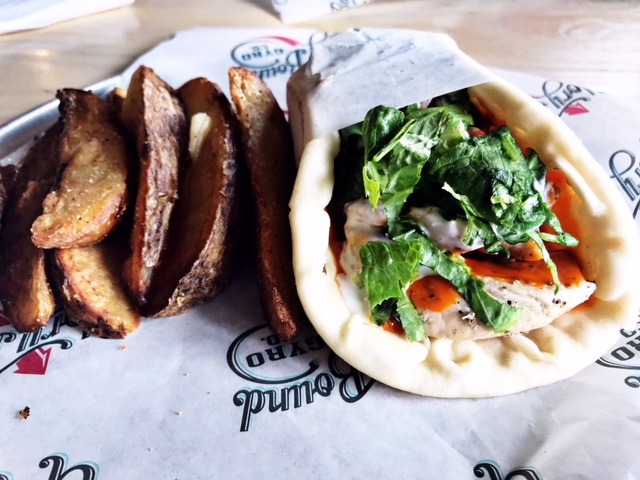 We also stopped off at Bargain Hunt where I scored two pairs of shoes for $5 each!!! I had wanted both of these when Target had them, but never committed. I am so glad I waited to score this deal!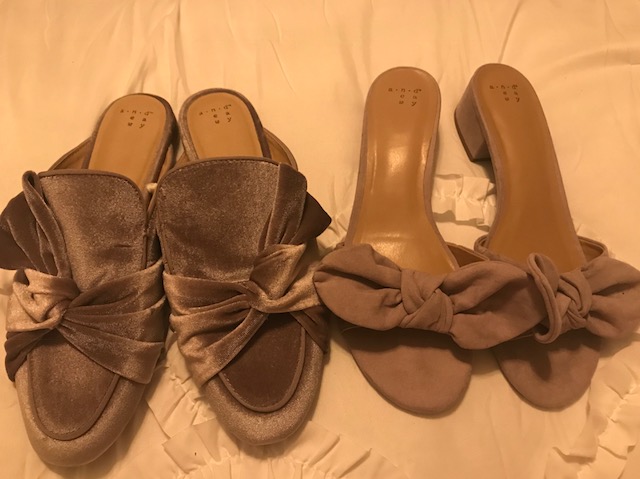 Saturday morning we were up and ready early to go meet up with Laura and her crew at Back Forty. I have been there a few times, and had yet to order their burger. It had to happen this weekend! The burger was good, but their fries….their fries are the best!!! Zoe had fun playing with her future husband and eating her fair share of fries.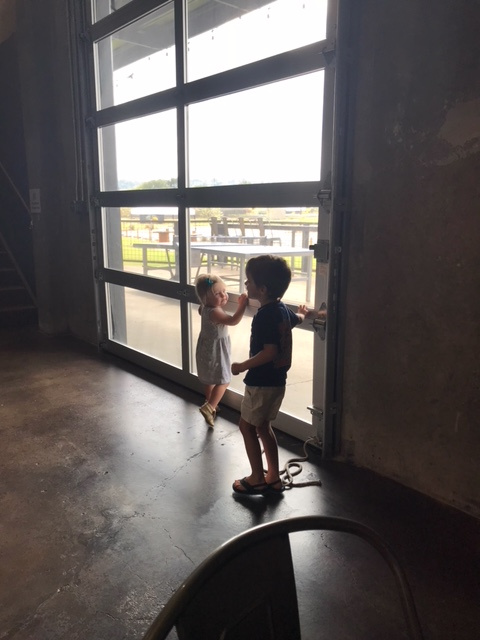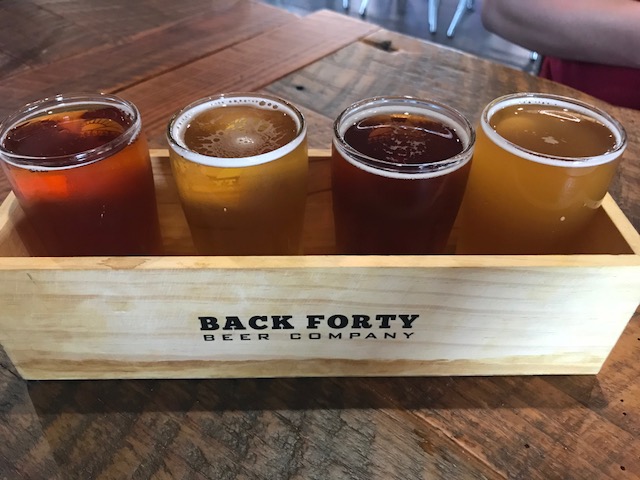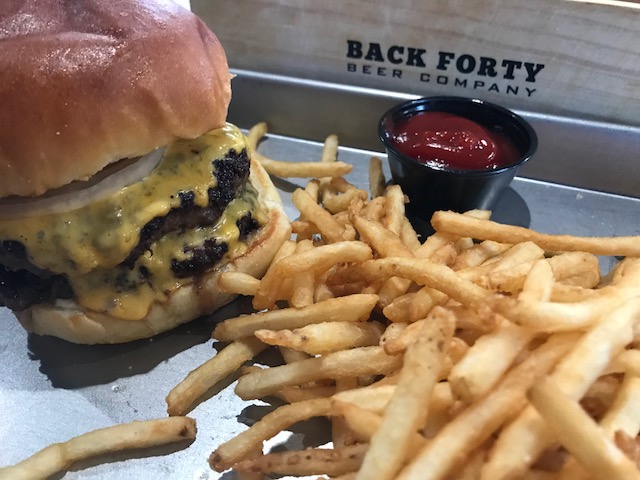 After we had lunch, we headed back home for a little bit where Zoe did not nap…but played for awhile. And then we went over to Chris's parents house for about an hour. We stopped at Publix on the way home to grab some food for dinner and did a late bedtime routine with Zoe. Once she was down. I got to work on a few little projects around the house.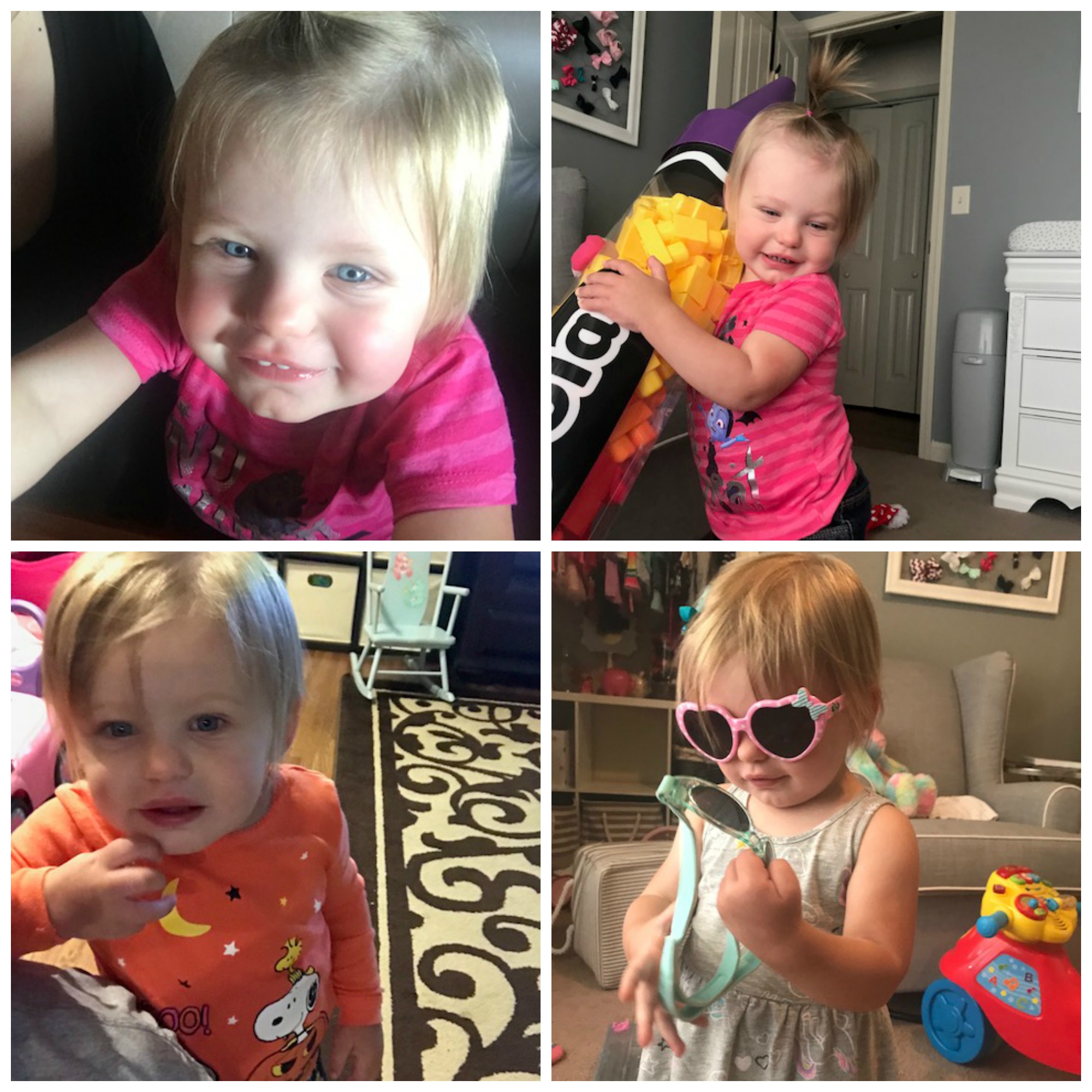 Sunday morning I cooked chicken biscuits for breakfast, and we hung out for a little bit around the house. Chris had an appointment at Apple for noon to get the new iPhone. He asked me if I wanted one as well, but I decided I didn't. But then we got to the store and I got caught up in the hype and decided I did want one,  but they literally sold out between me saying yes I want it…and the girl trying to pull it out of inventory. You snooze, you lose. Chris is loving his though, and I just stare at it bitterly and wonder why I still have my garbage 7 plus. First world problems!
It didn't take too long since he actually had an appointment. We quickly decided to get the heck out of The Summit area, and went over to Nordstrom Rack to find Zoe a pair of shoes. I got her some Natives and she LOVES them! Her bestie at daycare has a few pairs, and when Zoe saw them she screamed her friends name and was so excited. They are on sale at Zappos right now too. I highly recommend them! They are a glass green color and have this iridescent finish, that doesn't quite do justice in this picture. So cute!
After that, we went to Bargain Hunt and HomeGoods. We were way past Zoe's lunch time at that point, so we went to J Alexanders. They have my FAVORITE Thai salad there. Zoe really loved her chicken tenders and fries that she got too. No pictures were taken because we were all starving! After that, we hit up the Bargain Hunt in Hoover…and then did our grocery shopping at Target.
By the time we got home and got the groceries put away, it was time for Zoe to eat dinner and start the bedtime routine. Just like that, the weekend was coming to an end. Not before Chris and I devoured around episode of the new season of Ozark! We finished Blue Bloods last week, so glad we have something else to binge on!
Linking up with Biana. I hope you all had a wonderful weekend!