I have a feeling that today might be a three cup of coffee kind of day. I am not even sure why? I went to bed at a decent hour last night?! This was the last weekend before football takes over our Saturdays. Kind of crazy the season is here already! I am just hoping that this week goes by quickly, so we can get to that three day weekend!
Saturday morning, we met Laura and her crew over at Nordstrom Rack. Her and I took the kids shopping there while the boys looked around Best Buy. The plan was to eat at Shake Shack right at 11:00am. Well, there was a huge ass line waiting outside to get in, and no food is worth a wait for us. We ended up going to Tavern instead. I ordered the Baconjam Burger and it was seriously amazing!!! We all ordered mimosas and shared some crab dip too. Yum yum yum.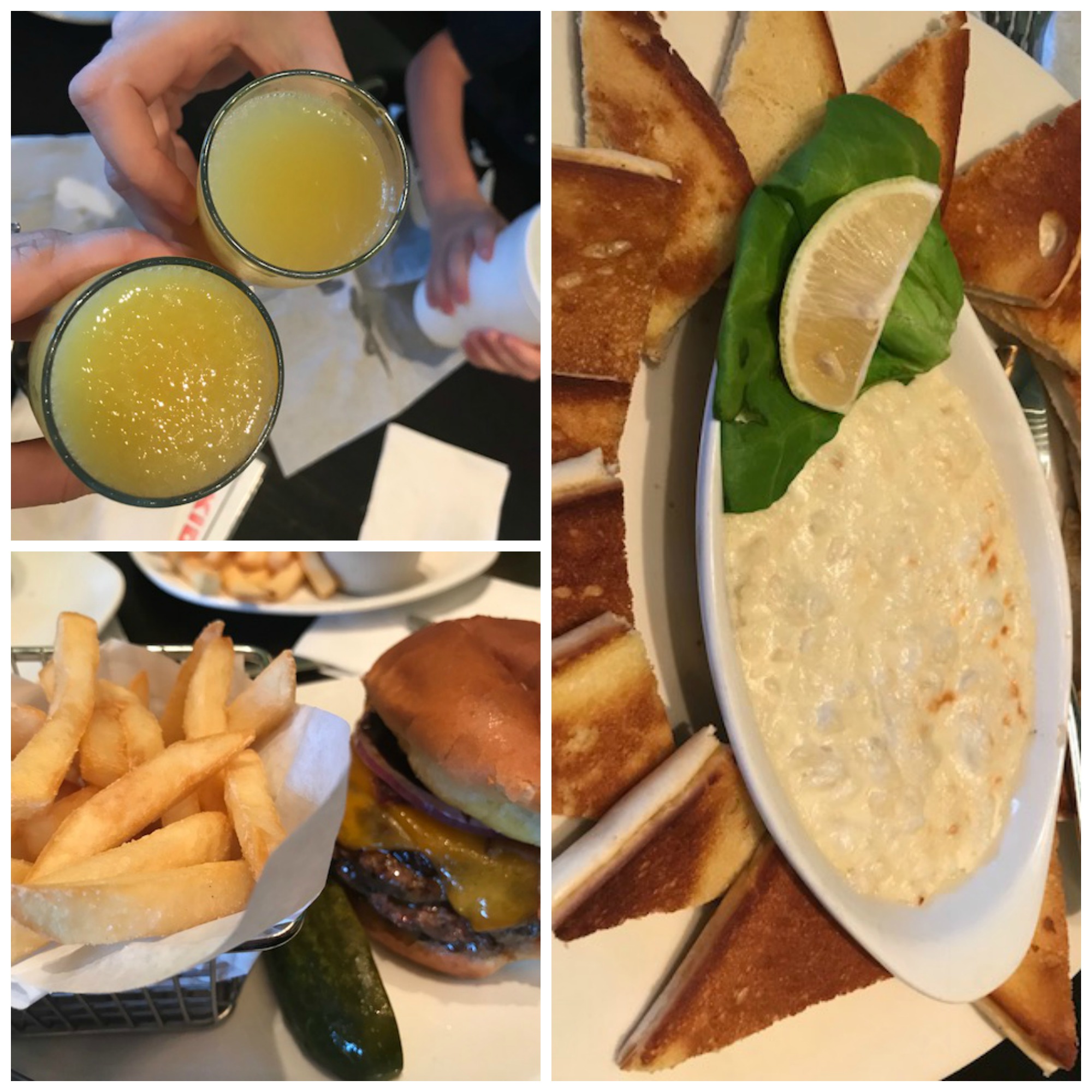 Zoe got the cutest pair of sparkly gold Puma's at rack, some new hair bows and two pairs of leggings for the fall. She made out! I found nothing. Well, nothing that I needed. There was plenty I talked myself out of. And of course, we had to get a picture of Z & S while we were out!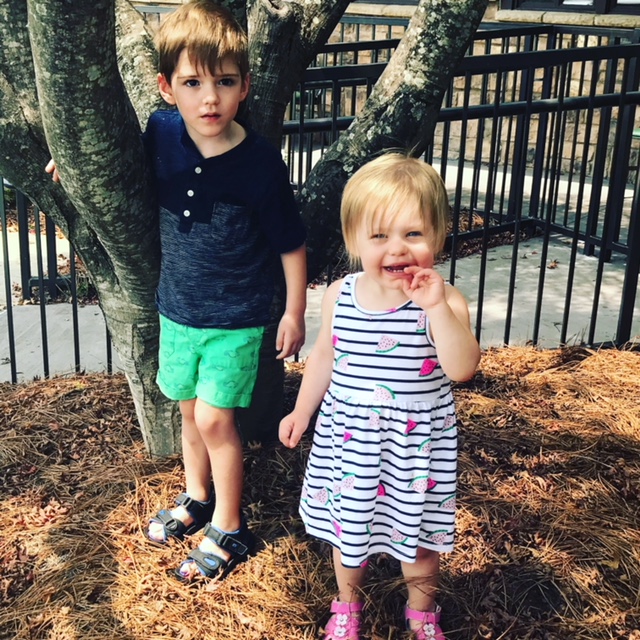 After lunch, we headed back home. Zoe didn't want to take a nap, so we watched Secret Life of Pets a million times and played with some bubbles outside. She also helped me do several loads of laundry, it's not child labor when they want to help. And she spotted my old Care Bear chair in our guest room and asked if she could have it. And by asked, she pointed to it and said "mine." But same thing in toddler language. It was pretty cool seeing her sit in it. That chair sat in our garage for years, and I always looked at it and wondered if we would have a kiddo of our own sitting in it some day. Pretty cool to see it happen!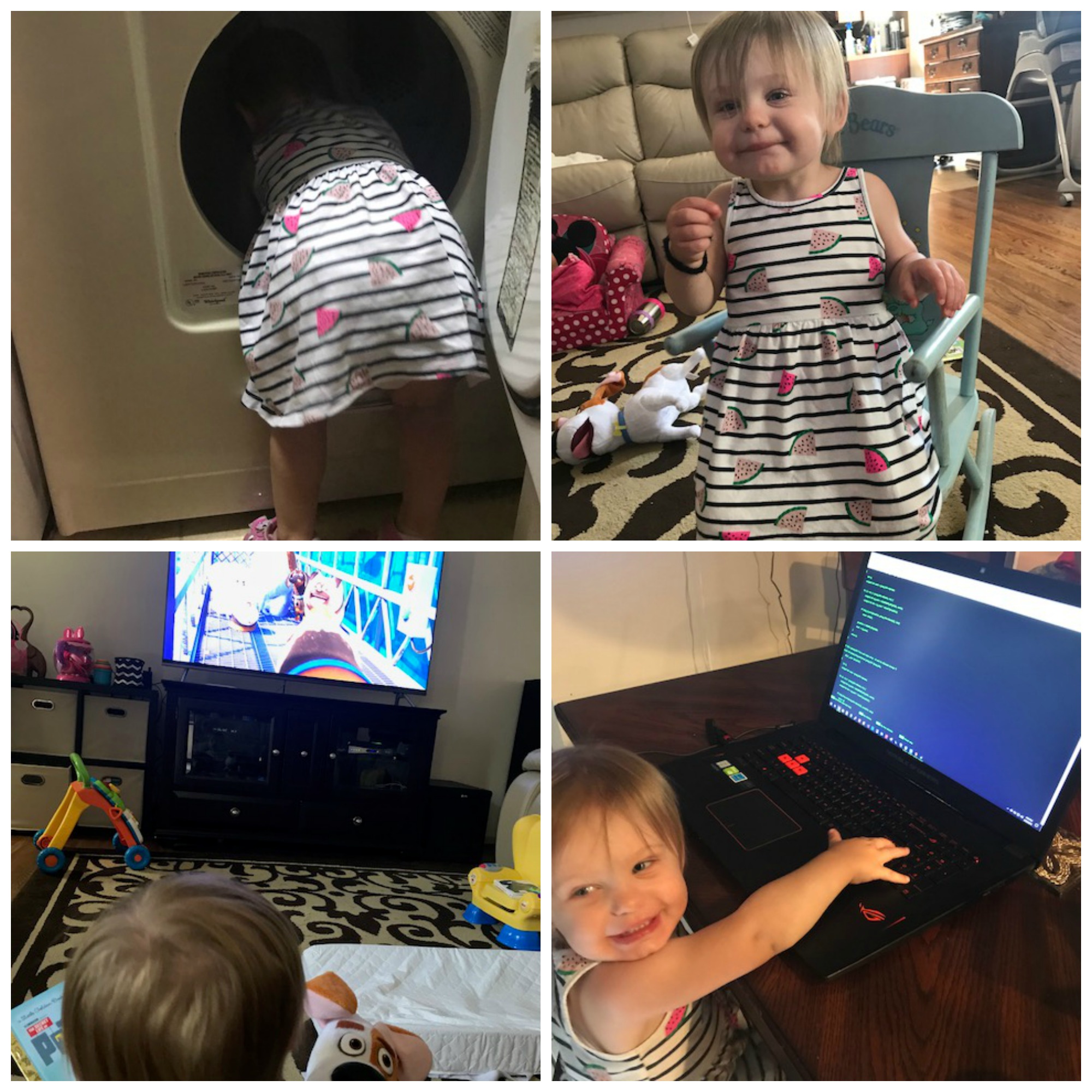 It was an early-ish bedtime for her, since she didn't have a nap and was starting to get cranky. Once she was down, I poured myself a glass of wine and watched To All the Boys I Loved Before. It was such a cute movie, very well done! I loved the book so much, so I knew I had to watch the movie.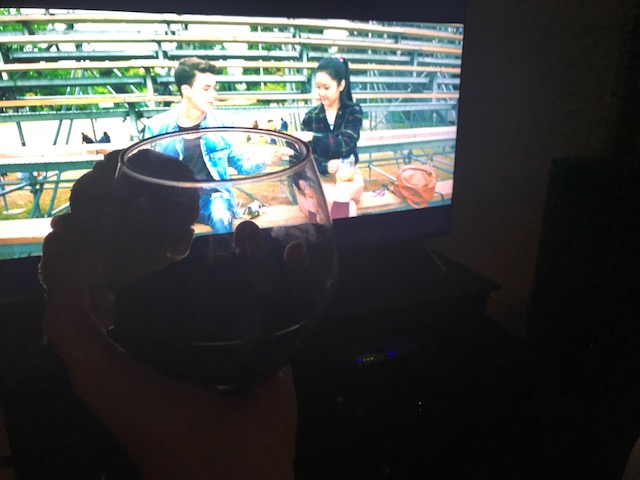 Sunday morning, I tried out a WW recipe for Strawberry Lemon baked donuts with my new donut pan. While they looked so pretty, they weren't all that great. Let's just say you could certainly tell it was a WW recipe, and not in a good way. Maybe next time I will tweak it some how to make it better. After breakfast, Zoe and I headed to Target to knock out our grocery shopping for the week.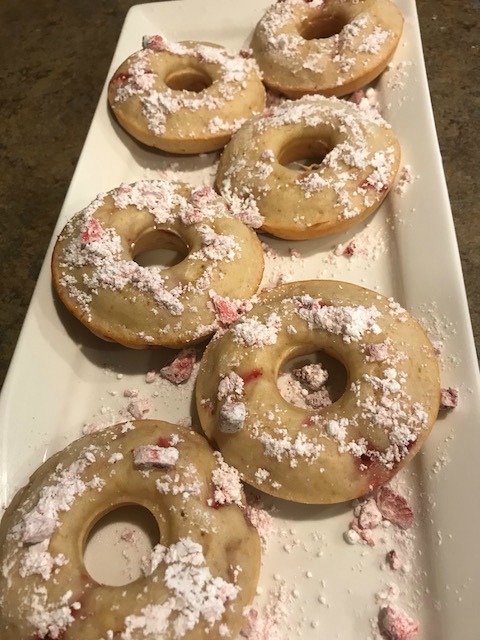 When we got home, she ate lunch and had some quiet time in her crib while Chris and I made a homemade pizza and watched an episode of Blue Bloods. She was supposed to go down for a nap, but it totally didn't happen. Again. Don't these kids realize that they are going to wish they had all these naps one day???
The rest of the day was spent watching more Secret Life of Pets…please send help!!!!…and taking walks and blowing bubbles outside.
Chris and I watched a few episodes of Blue Bloods after Zoe went to bed and called it a night. Just like that, the weekend was over and the Sunday Blues were strong! I hope you all had a wonderful weekend! Let's do this, Monday! Linking up with Biana.