Oh, hey there!!! I decided to take an unannounced week off from blogging while we were at the beach. I wanted to be completely unplugged!!! Which is probably for the best, because our WIFI down there suucccckkkkssss!!!! Anyways, I was all rested and tanned and relaxed this past week and now I am getting a huge slap of reality this morning. Adulting, right???
The Eats
We usually only go out to eat once when we are at the beach, and even then sometimes it doesn't go as planned. We waited about 2 hours and 45 minutes at Lulu's one evening only to leave and get Zaxby's on the way home because it was way past someone's bedtime. We always start our trip off with either Smashburger or Steak n Shake on the drive down though. And we ordered some back and blue cheese quesadillas and Twisted Tators from Sassy Bass on the bottom floor of our building. Yum.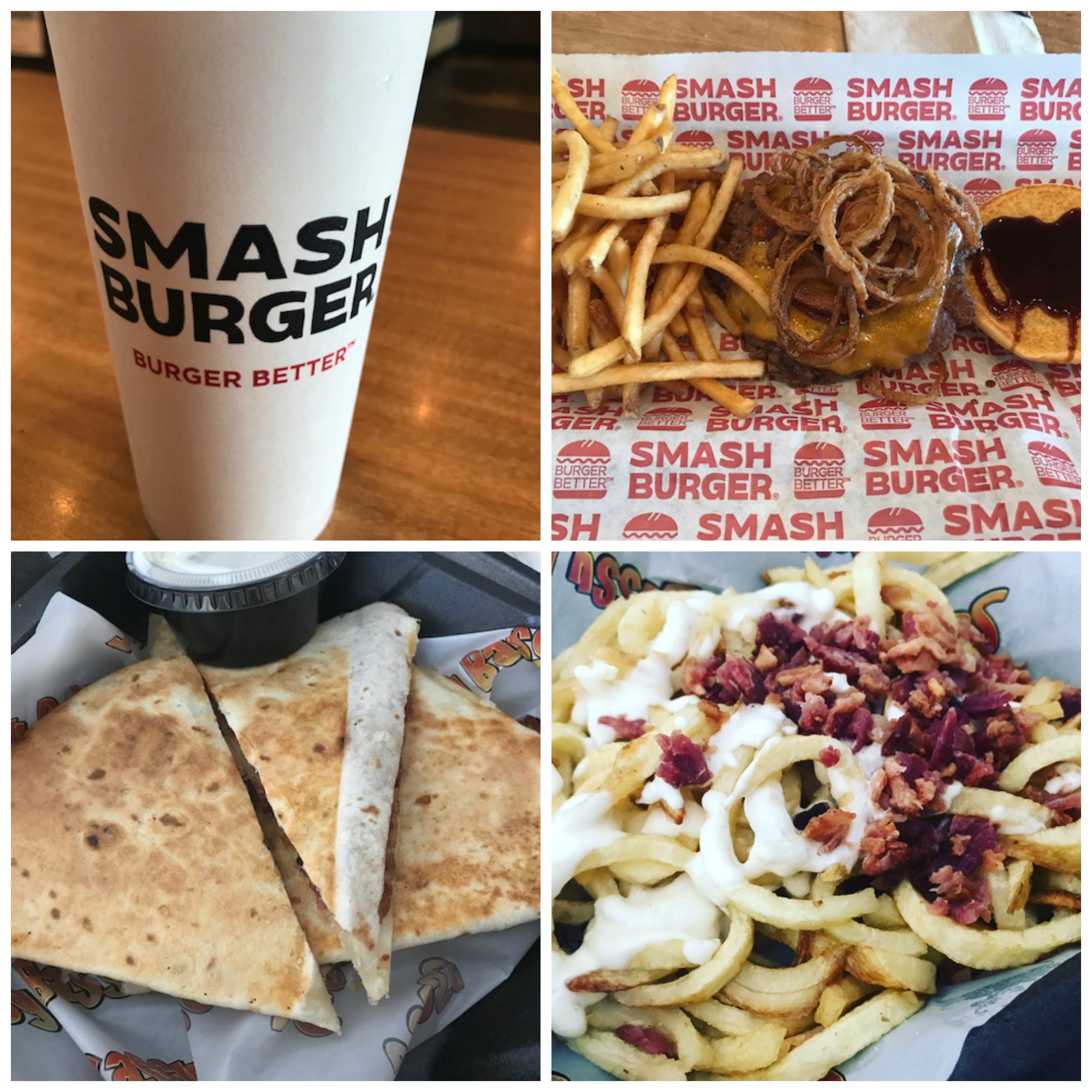 The Travel
This was not only Zoe's first time to the beach, but her first vacation ever. I am so glad that we got to spend it with my SIL and BIL. Zoe had the most amazing time playing with her cousin all week of whom she adores so much!!! And this kid can adapt!!! I was prepared for some serious meltdowns and a hard time sleeping. Nope. Zoe went to bed and took her naps like a champ. She even traveled in the car extremely well. I was so very impressed! And that was no easy feat, our normal 4 and 1/2 hour trip down there ended up being 7 hours due to traffic and horrible thunderstorms. There was one point where we were driving 20 MPH on I-65 because you could literally not see a damn thing. I am so proud of her!
The Beach
I bought a tent for the beach, and Zoe and I headed down there a few different times. Pulling a wagon through the sand is no freaking joke, but we did it and it was worth it. She makes the cutest little beach babe!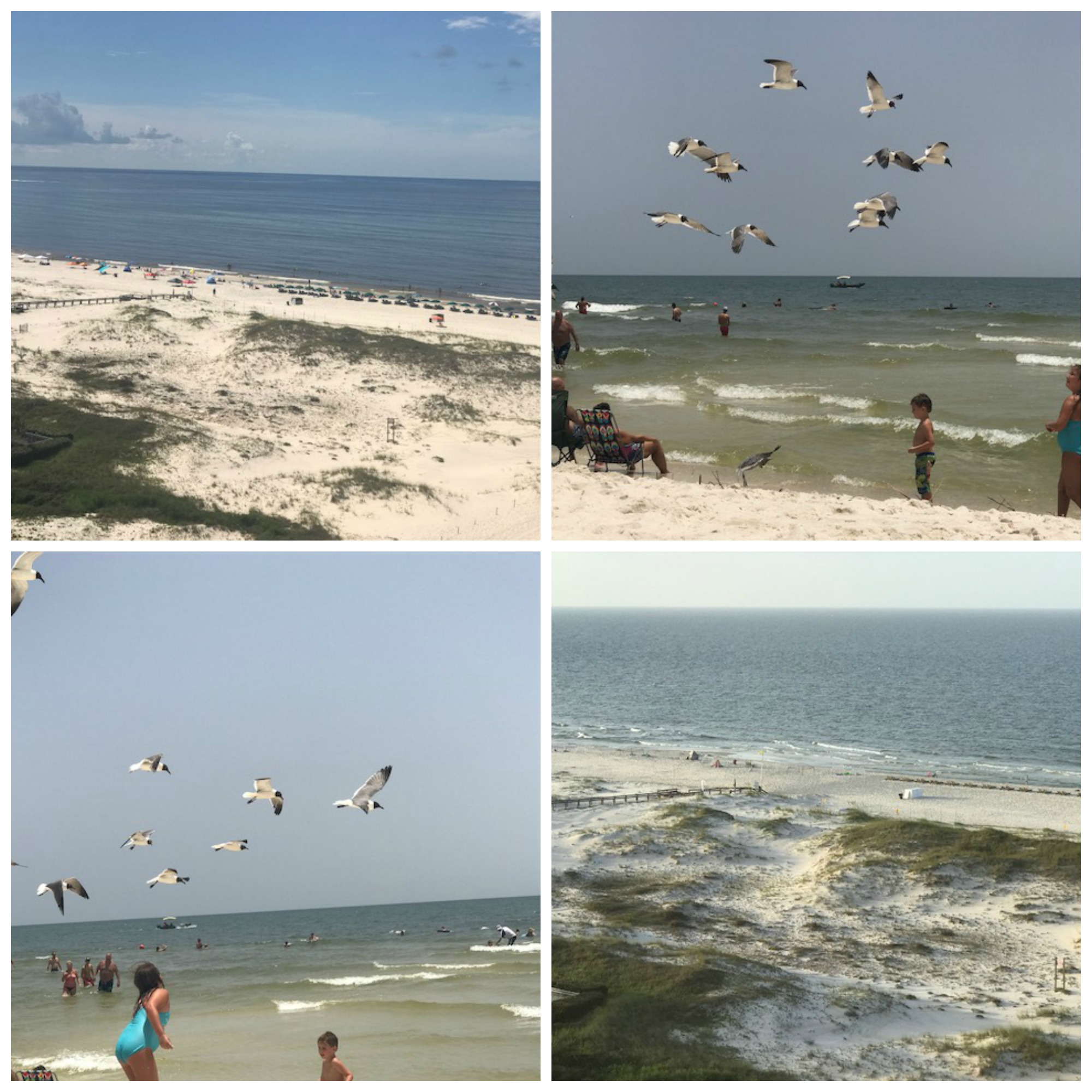 The Pool
Zoe wasn't sure what to think about the pool at first. Cool water, wearing clothes…and why are all these people in it with her??? But she decided that she liked it and started kicking and splashing around!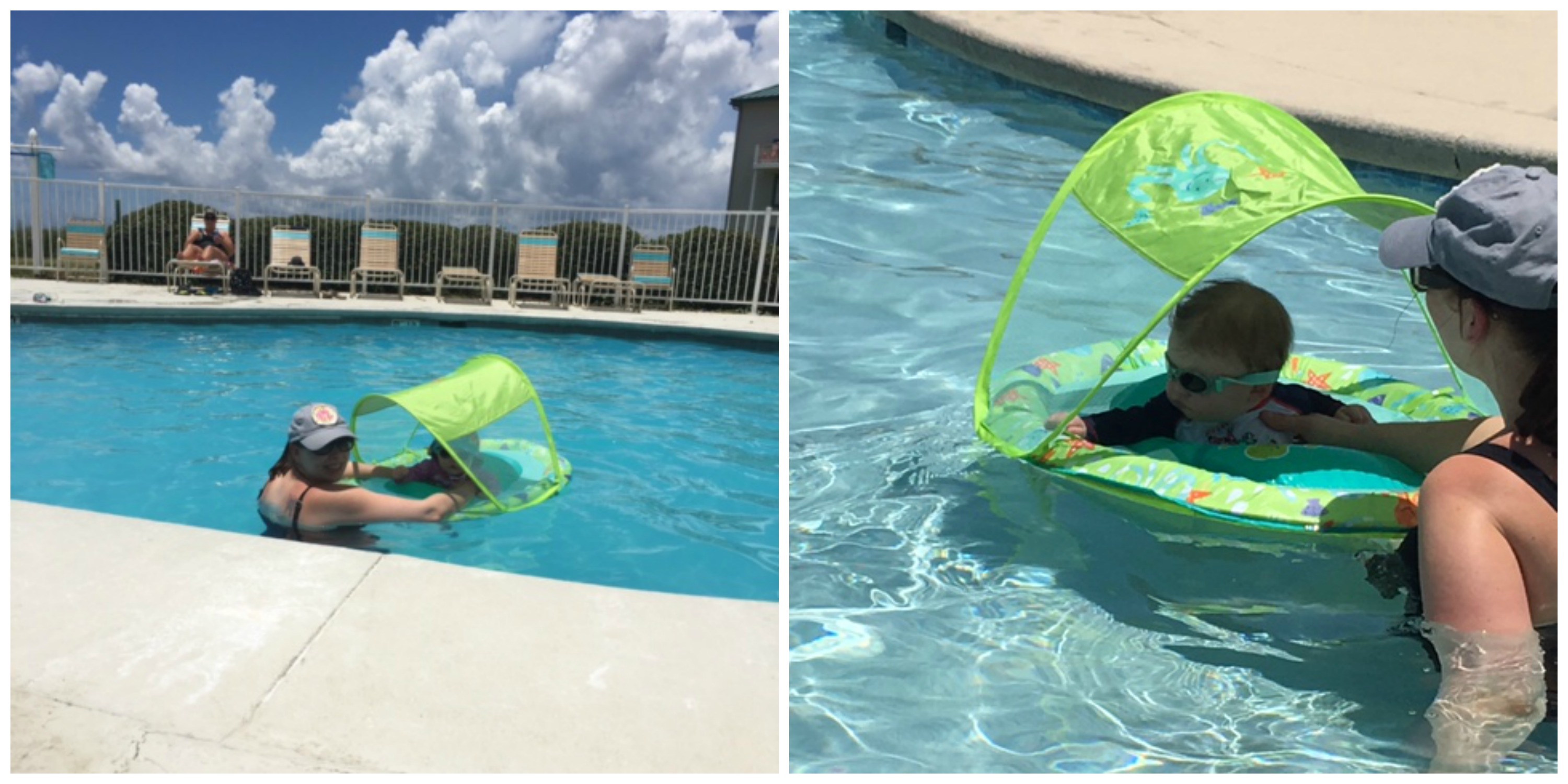 The Wagon
If you ask Zoe what her favorite part of the trip was, she would probably tell you riding in the wagon. My SIL was so kind to let us borrow it. Seeing Zoe's face light up every time she got in it was priceless.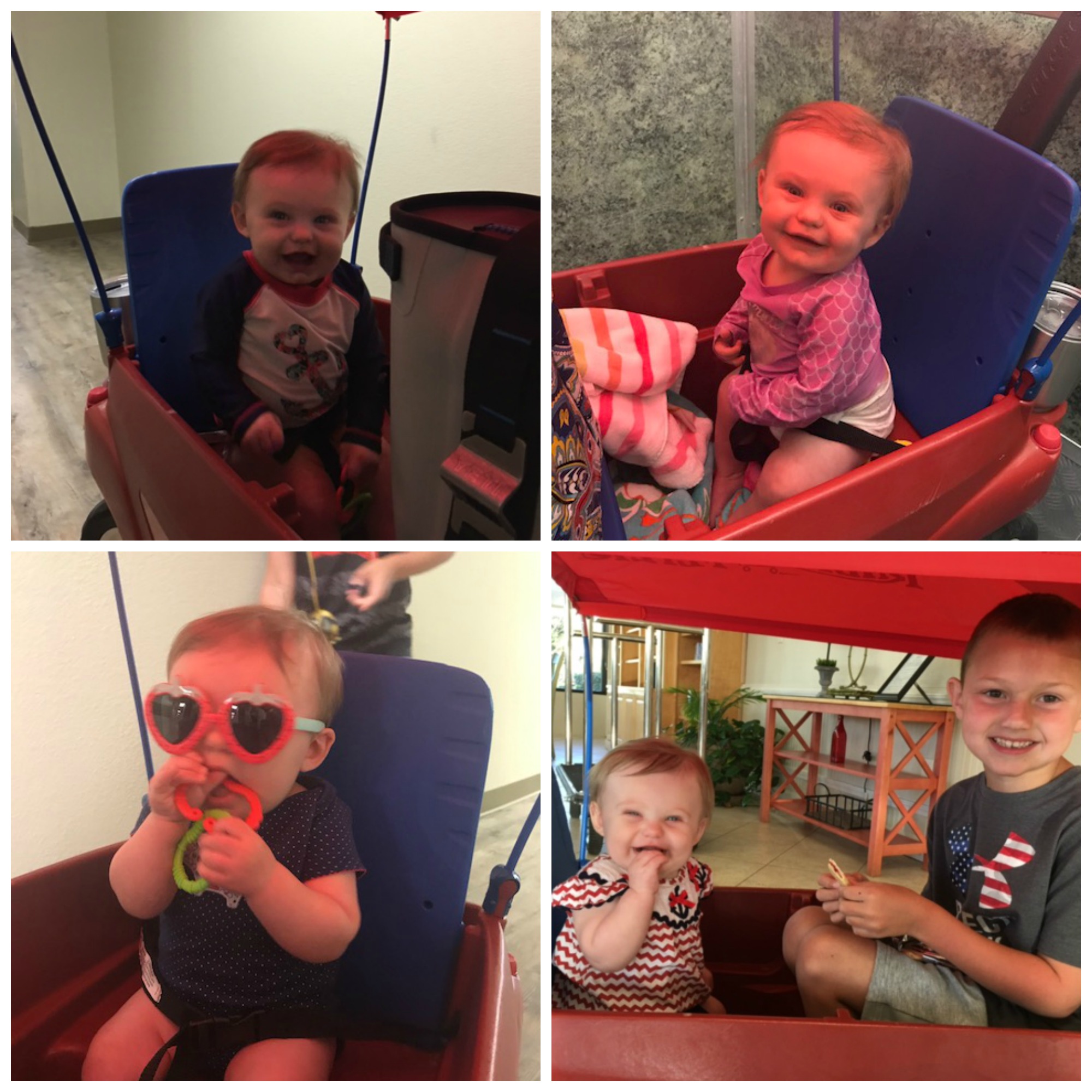 The Forth
We hung around the beach and condo on the forth, took the kiddos for a little photo shoot around the property and enjoyed the fireworks. It was such a fun day!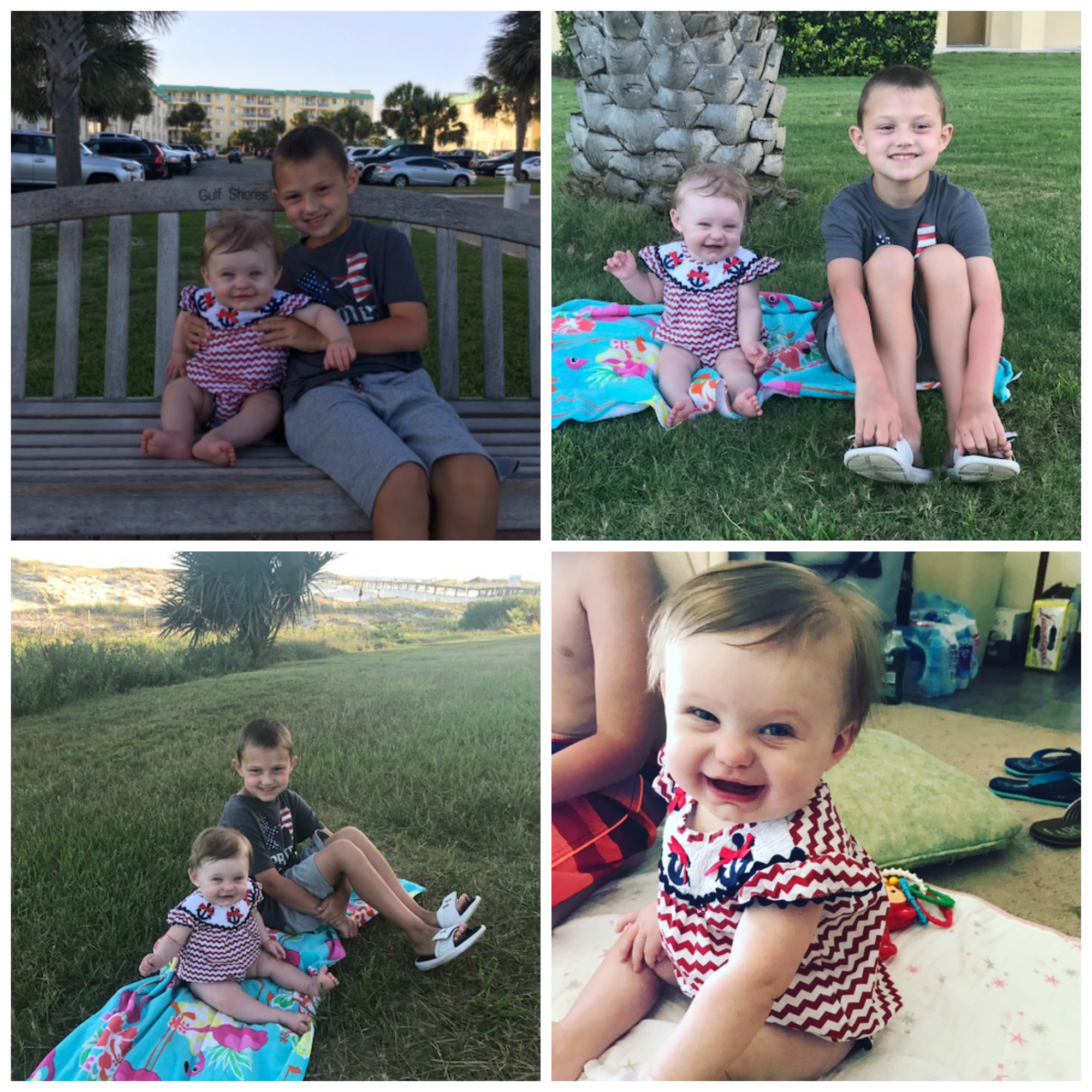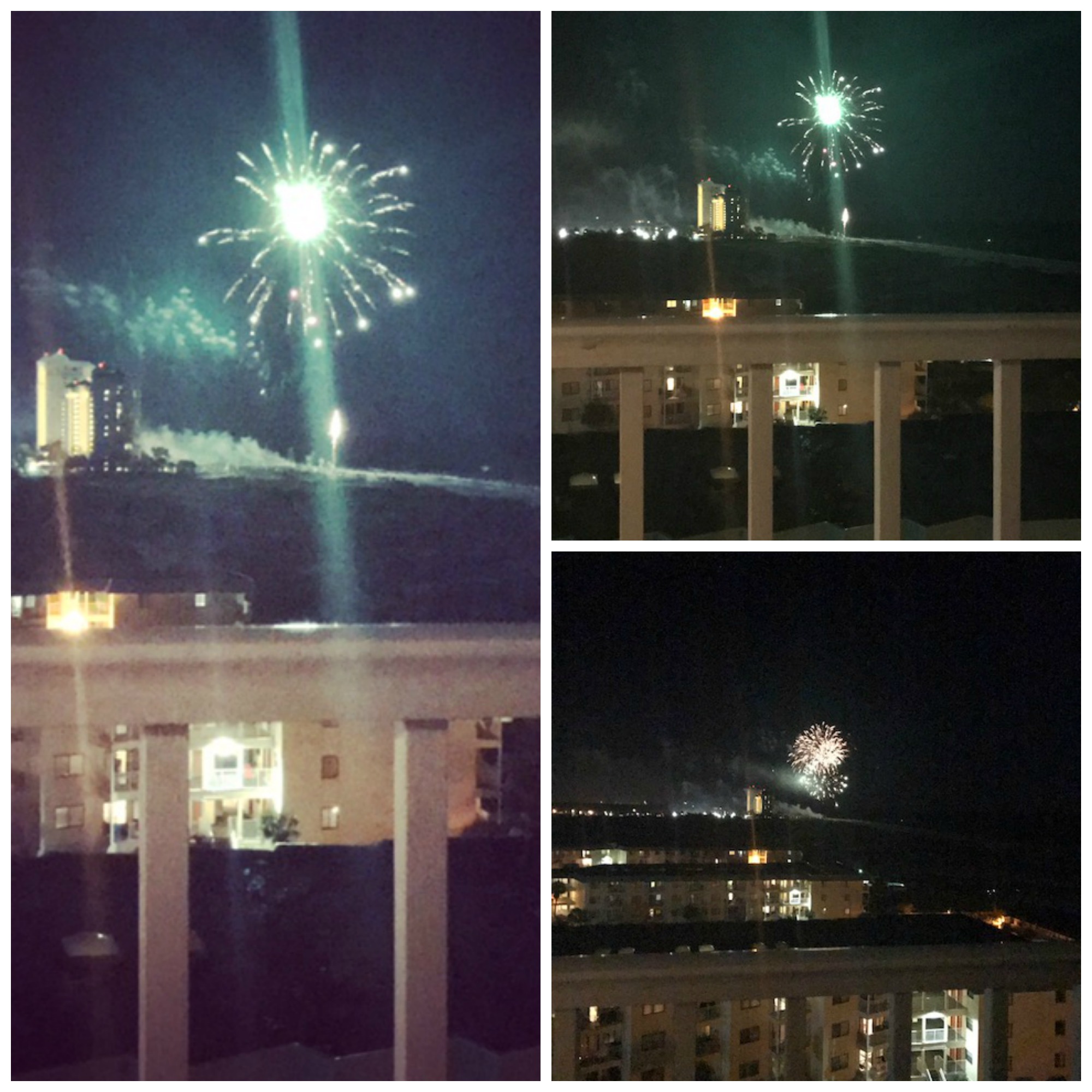 First Ice Cream
Another important first for Zoe, ice cream!!!! I let her have a few tastes of my TCBY treat and she loved it!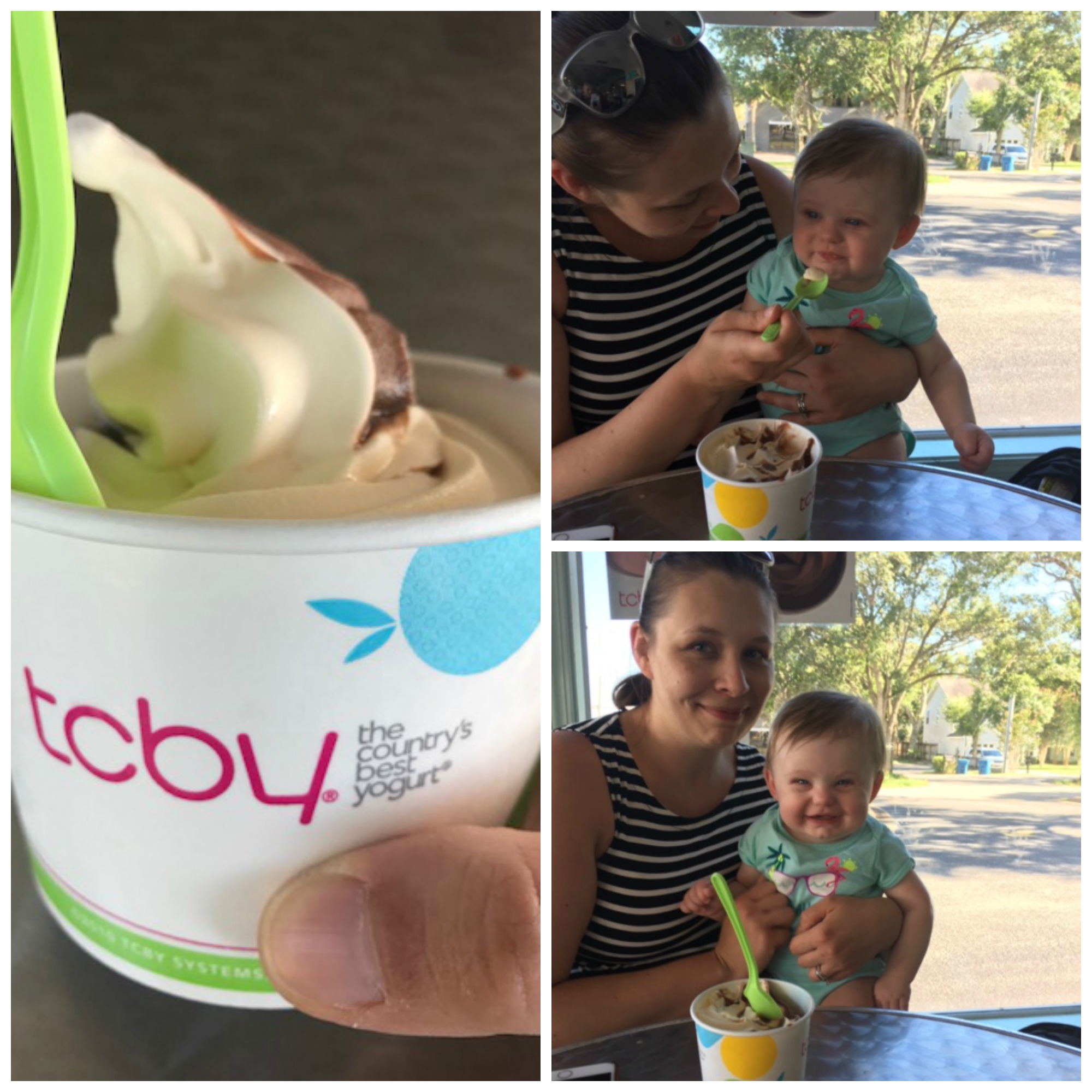 Other Scenes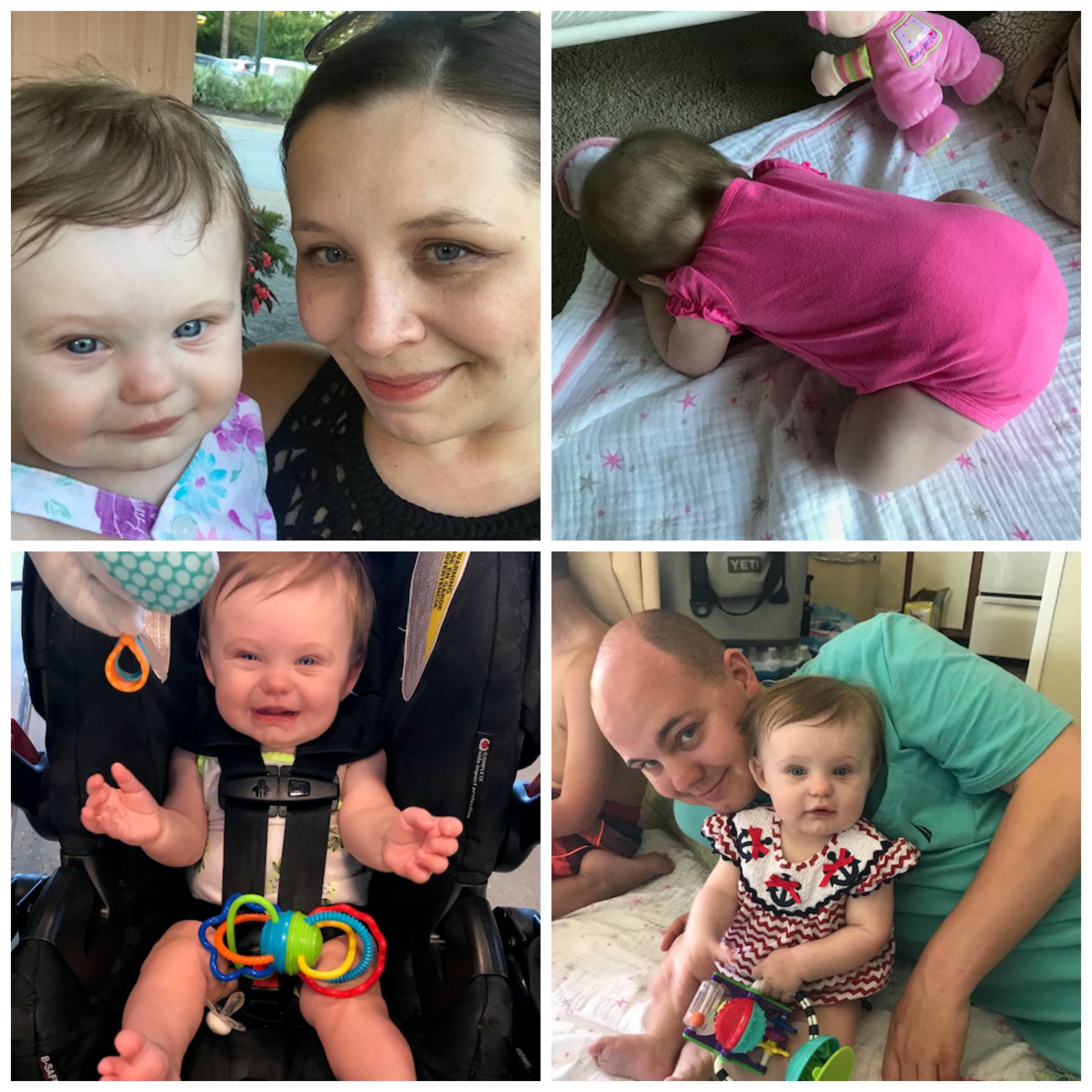 Selfie time/worn slap out/excited for the outlet mall/hanging with daddy

killing time at Lulu's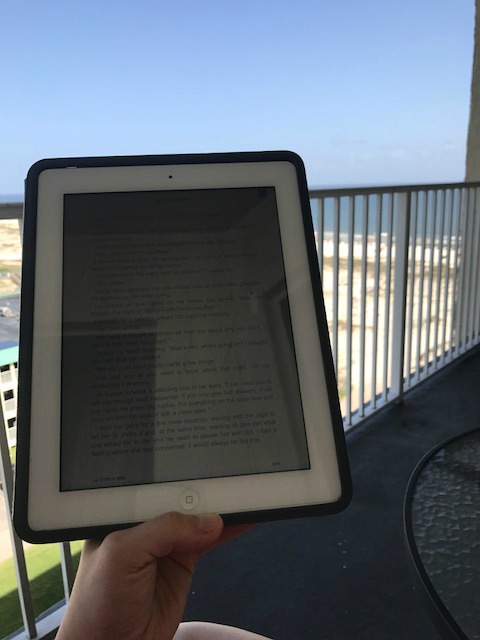 favorite reading views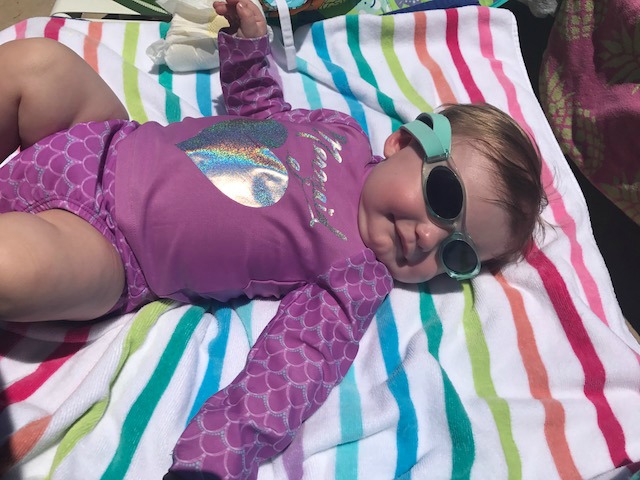 Beach Babe
We had such a great time and I hate that it went by too quickly! I hope you all had a wonderful holiday! Linking up with Biana.