I have seen several people do the fall favorites post, but when Andrea posted it yesterday and said that she wanted to see her blog friends answer the questions I figured why not?!
Favorite thing about Autumn? The question should be what is there not to love about Autumn? The answer would be nothing. Except maybe ragweed. I could do without the ragweed. I love the weather, the leaves, the scented candles, smores, football, salted caramel mocha fraps, sweaters, boots, Hocus Pocus, Thanksgiving, Black Friday, the sales, the crispness in the mornings, just everything!!!!!!!
Also, I have discovered that the summer heat and humidity has really been holding me back in my running, this morning I freaking rocked my run and am looking forward to PR'ing the shit out of them now that I am not dying of heat.
Favorite Autumn drink? Salted caramel mocha fraps, apple cider,  Boulevard's Funky Pumpkin beer, Traveler's Jack-o-Traveler shandy.
Favorite Autumn candle? Leaves or pumpkin anything. Marshmallow Fireside is my all time favorite and I burn it year round, fall included!
Favorite Autumn snack? Pumpkin scones and apples
Favorite Sweet Treat? Reese pumpkins
Favorite Soup? Chili!!!!
Favorite Autumn lipstick? Ravish Raspberry from Milani and Captivate Me from Rimmel (Captivate me is a year round thing for me though, really)
Go to Autumn moisturizer? This is about the time of the year that I start ordering Body Shop's Vitamin E lotion!
Favorite music this time of year? Starting November 1, it will be Christmas music 24/7 for me. Until then? I tend to favor rock and chill music like Hang from Matchbox 20.

Favorite Autumn movie? Hocus Pocus! Duh!!!!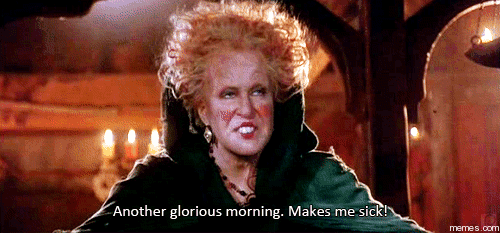 Favorite Autumn attire? Sweaters and boots! Though to be honest, it is still too warm for those for me. I have been wearing light sleeved long shirts with my ballet flats.

Favorite place to be? At home curled up watching a movie with fall candles going. On the patio drinking a fall beer and enjoying the weather. Walking in the leaves, I love how they smell!!! I also love driving up the mountain to Oneonta when the leaves change and eating at Benedikt's.
Favorite Halloween costume? Chris is the DJ at this huge annual Halloween Bash. Some years I go all out, other years I throw on a Polite as Fuck top and call it a day.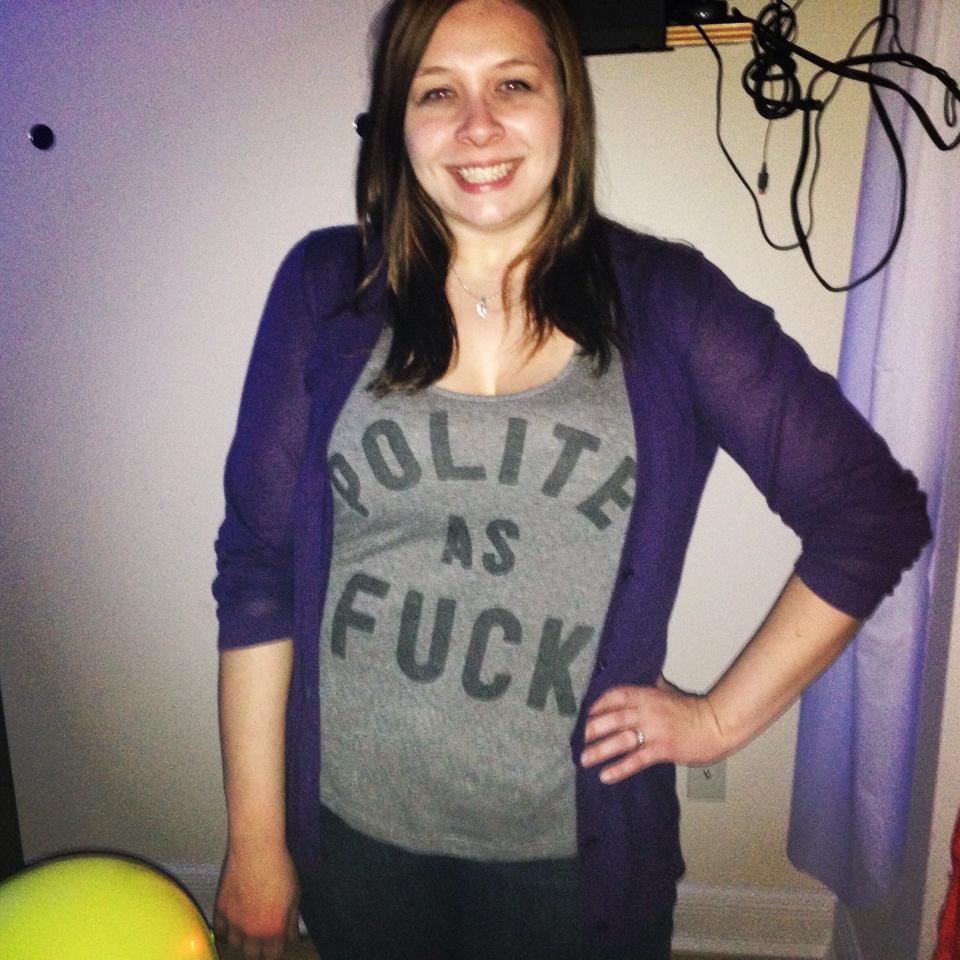 Halloween 2014
My favorite costume was probably the year I was a witch.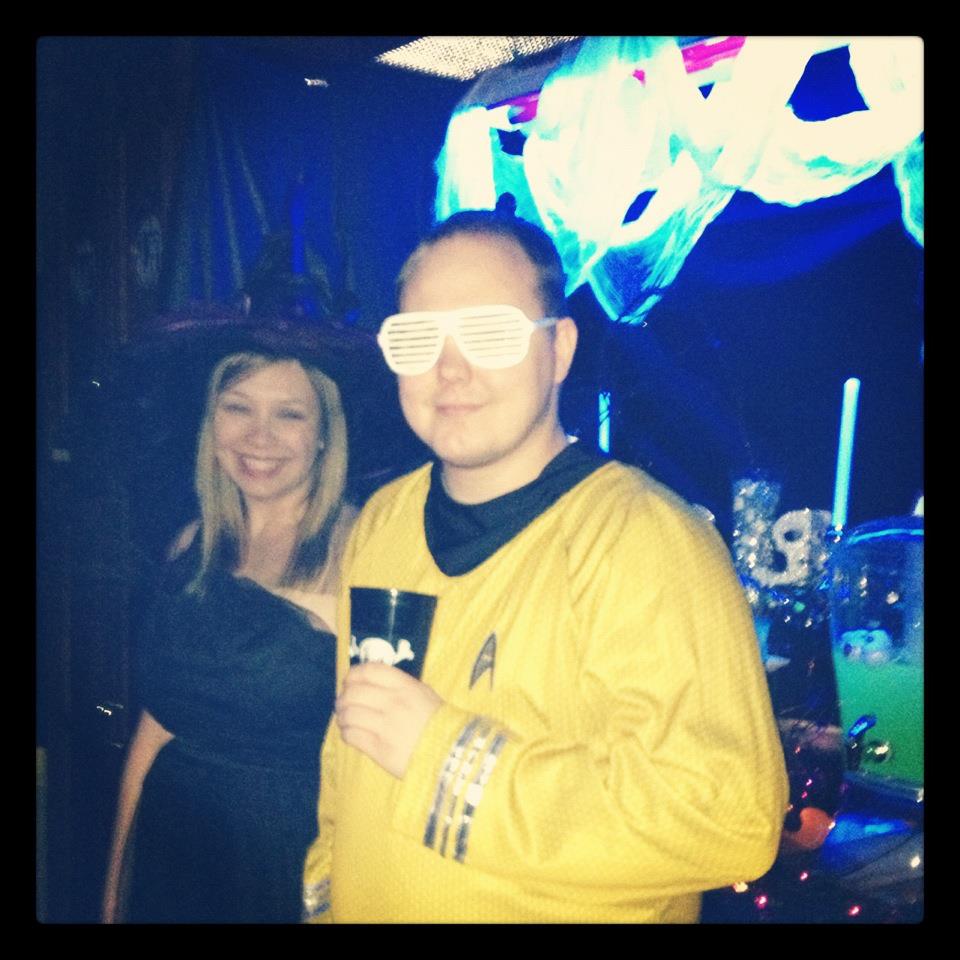 Halloween 2012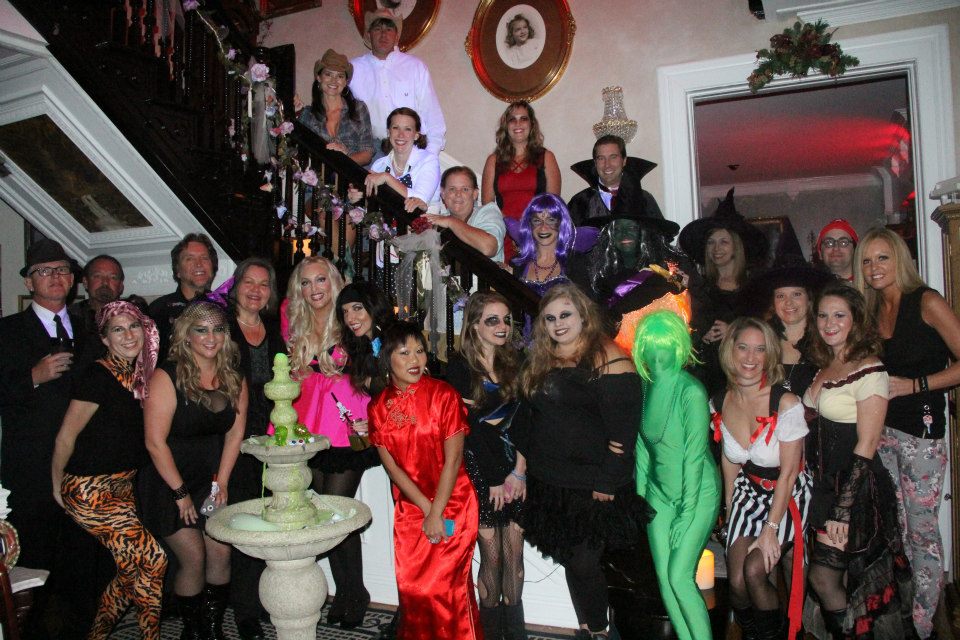 What are your fall favorites?