1. I had to cancel on Laura last week for Birthday Lunch when Zoe came down with a fever. We finally got to do it yesterday! We went to Avondale Common House and I stayed Whole30 strong and ordered a salad with no cheese and grilled chicken. It was so delicious!!! Plus, girls lunch is good for the soul.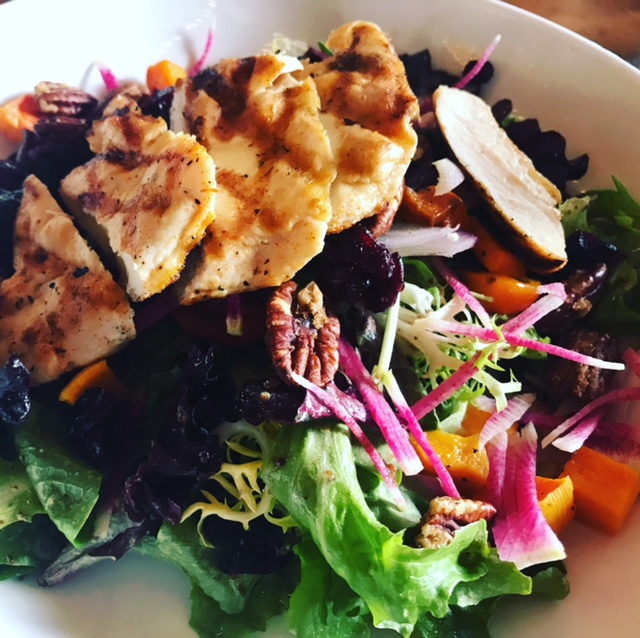 2. I haven't had proper chance to say ROLL TIDE ROLL!!!!!!!!!!!!!!! Man, Monday night was a roller coaster of emotions! First we were down, then we were really down, then we started to come back and then it was a tie and OMG we are going in to overtime. My heart couldn't take anymore! A hell of a game, and I can't think of two better matched teams to face off in the National Championship game! While I am a Georgia fan and super  happy to see them make it all the way, my heart belongs to Bama and they are my number one and who I pulled for.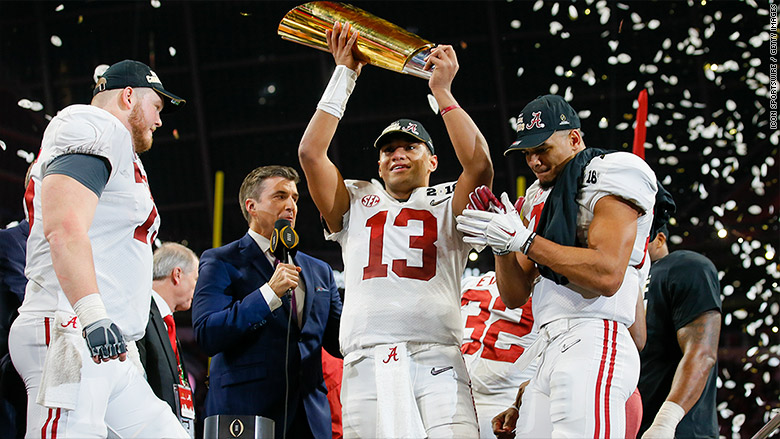 There are a lot of haters saying that it isn't fair that two SEC teams made it to the championship. But bottom line is the best of the best made it. SEC FOREVER!
3. I received some money at Christmas and wanted to treat myself to something I have been coveting for a long time. I went over to Saks and finally picked up a pair of these magical leggings!!! I am hoping that my month of Whole30 will give me the confidence to rock them. Looking in the mirror in the fitting room, I looked a good two sizes smaller in them. Did unicorns make these??
Also, it was my first time really shopping in Saks. I have been in there before to browse, but I walked up to the register to ask where the leggings were located in the store because I was on lunch and in a hurry. The person who helped me was amazing! She walked me over to them, helped me find my size, took me over to the fitting rooms, was waiting for me outside to see if I liked them, asked me if I wanted to look at anything else, and then walked with me over to the register. She was so friendly and conversation with her was easy, like I was shopping with my best friend. I might have to pop over there more often. I know they carry higher end things, but I am all about quality over quantity these days and still remember my experience there. More than I can say for most shopping experiences these days.
4.My hair has been awful the last few weeks. Looking dry and gross, laying really flat. I have used up nearly all of my products and want to try something new. Leave me some of your favorites in comments. Keep in mind that my hair is very fine and naturally straight.
5. I found this recipe for sweet potato waffles and I can't wait to try them!!! They are paleo/whole 30 approved.
I didn't even know how to get dressed this morning. It was in the 60's when I was leaving my house and will be in the 30's when I return. Layers is the only solution I came up with. Bipolar weather! I hope that you all have a wonderful weekend. Linking up with Amanda.