I swear Tuesday felt like it should have been Thursday this week, so needless to say it seemed long! I am glad Friday is here! I have a lunch date with Laura today and we are going to watch the Alabama vs LSU game tomorrow and get some stuff done around the house and nursery so it should be a productive weekend. The high today is supposedly "only" 77, so maybe some cooler air is in the cards for us? Please!!!! I am so ready for some fall weather! What do you have on deck for the weekend?
Favorite Moments:
–Having lunch with a few sweet friends yesterday at Hickory Tavern. It had been since May since I had seen one of them and that is far too long! A delicious cheese steak sandwich never hurt anyone either.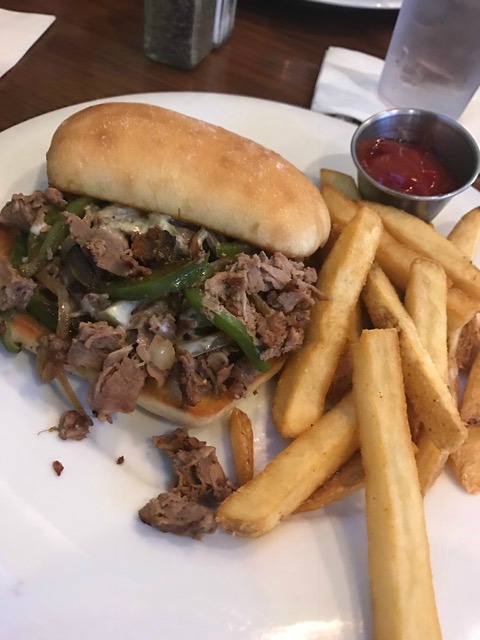 –All of the holiday sales catalogs have been rolling in this week!!! I absolutely love looking through them and receiving all their coupons! Does anyone else remember getting the toy ones in the mail when they were little and circling everything they wanted?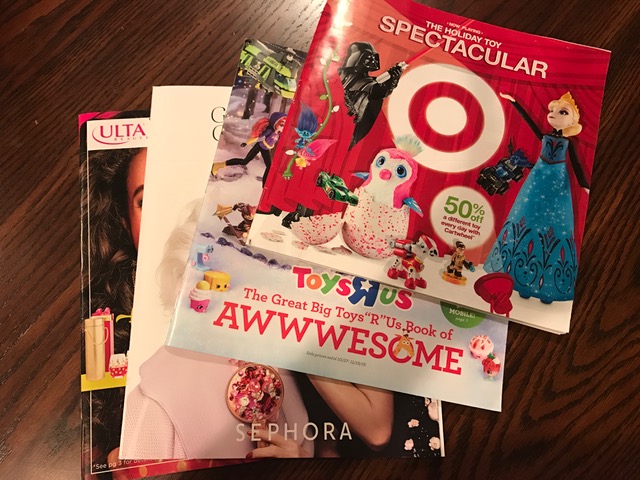 –Hanging out with this guy, as always. The bottom right picture was from last night. Mac was sitting on me but staring at Chris on the couch. I was like, Mac has been staring at you for like five minutes now. A few minutes later Chris goes, he really is staring at me! And the moment Chris said that Mac jumped ship over to him. He was waiting for an invite I think. The little dude is due for a grooming. I have been waiting to get it as close to before baby comes as possible so his nails are freshly clipped!
Favorite Recipe: I found this giant meatball recipe yesterday. It would meat the low carb requirements for Chris and give me some much needed protein so I say it needs to happen soon!
Favorite Lust: The Sephora VIB sale is next week!!! Here are a few things I have my eye on. Tell me what you have on your list!!!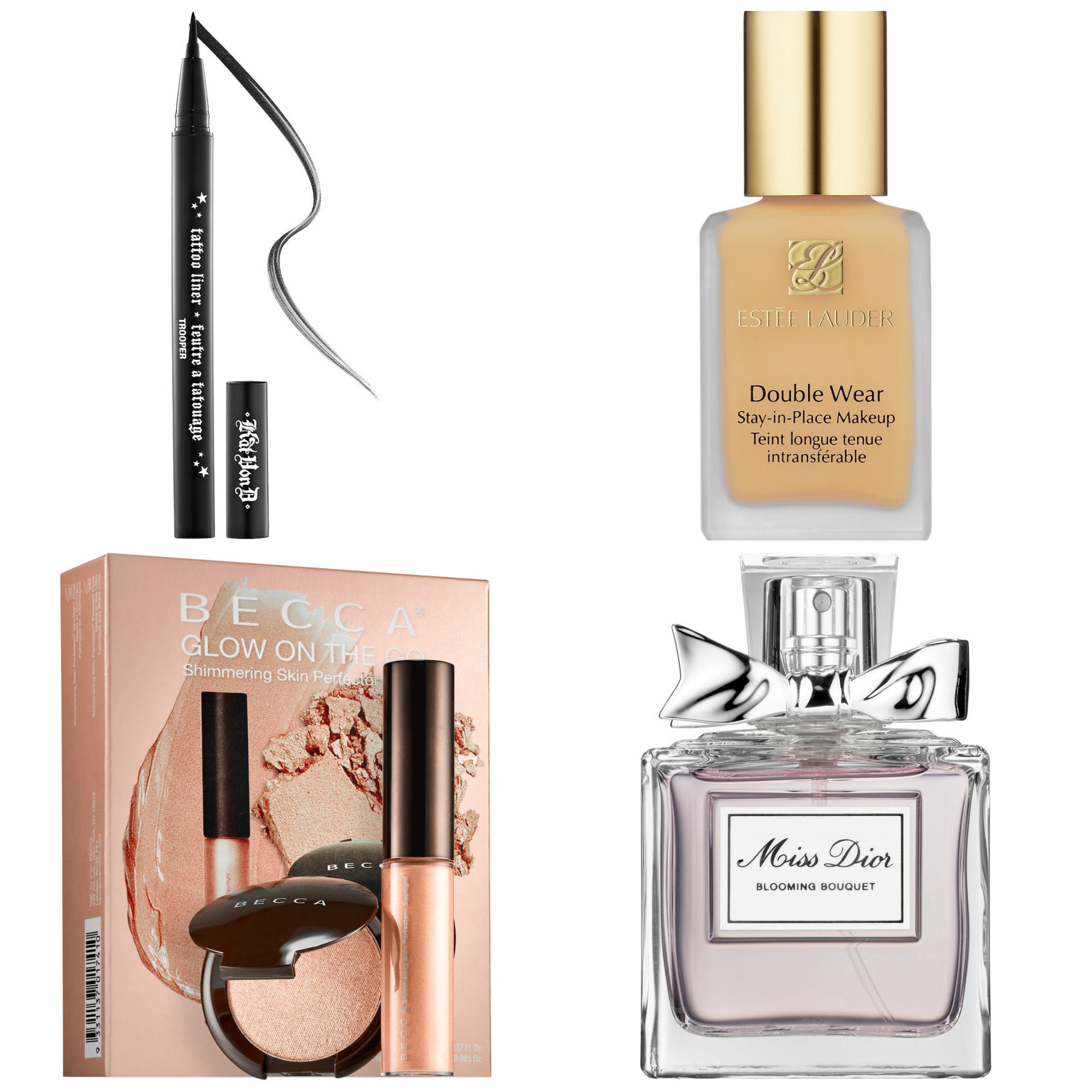 -Heard so many great things about Kat Von D and especially the tattoo liner.
-I am almost out of my Estee Lauder Double Wear foundation so now is the perfect time to stock up on essentials like this!!! Hands down my favorite foundation ever. I have tried so many and came back to this one. It has the best coverage and colors that actually match my skin.
–Somehow I have made it this long without any real highlighters and I really want to try some. I think this Becca Glow kit would be a perfect place to start for the price!
–I can't remember if I loved Miss Dior Blooming Bouquet or Miss Dior Blooming but I know one of these two smells so amazing and I really want a bottle!
Favorite Links:
–So let me get this straight….it is ok to expect woman to experience all the awful side effects of birth control but some men are pulling out of the trial because of the things we have been complaining about for years and years?!?!
–Remember Soul Asylum? I loved Run Away Train and I found this article pretty interesting about the lost children of their music video.
Favorite Funnies:
I think we all know I am Elf in this…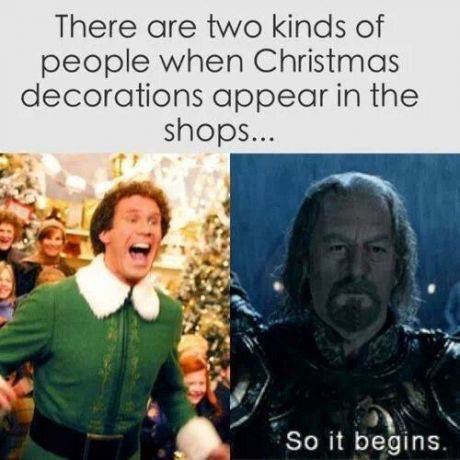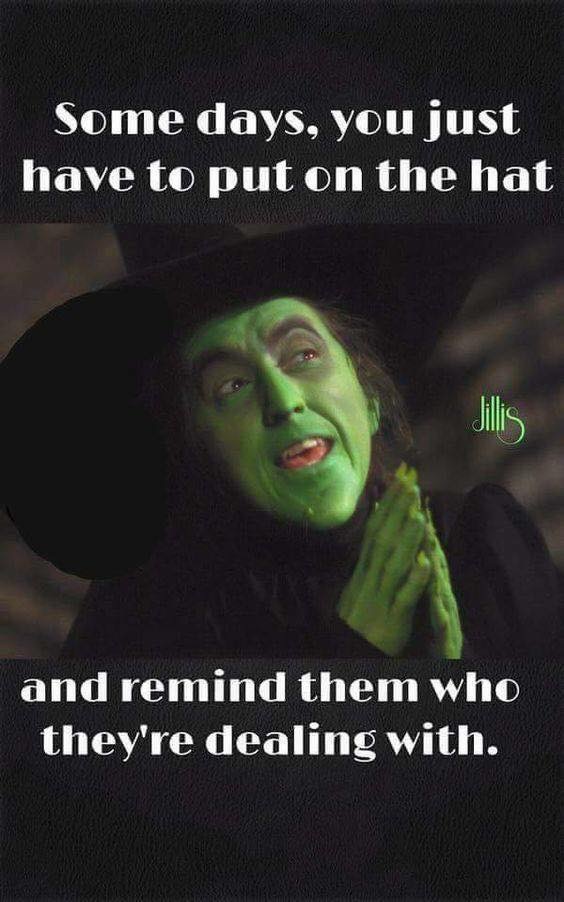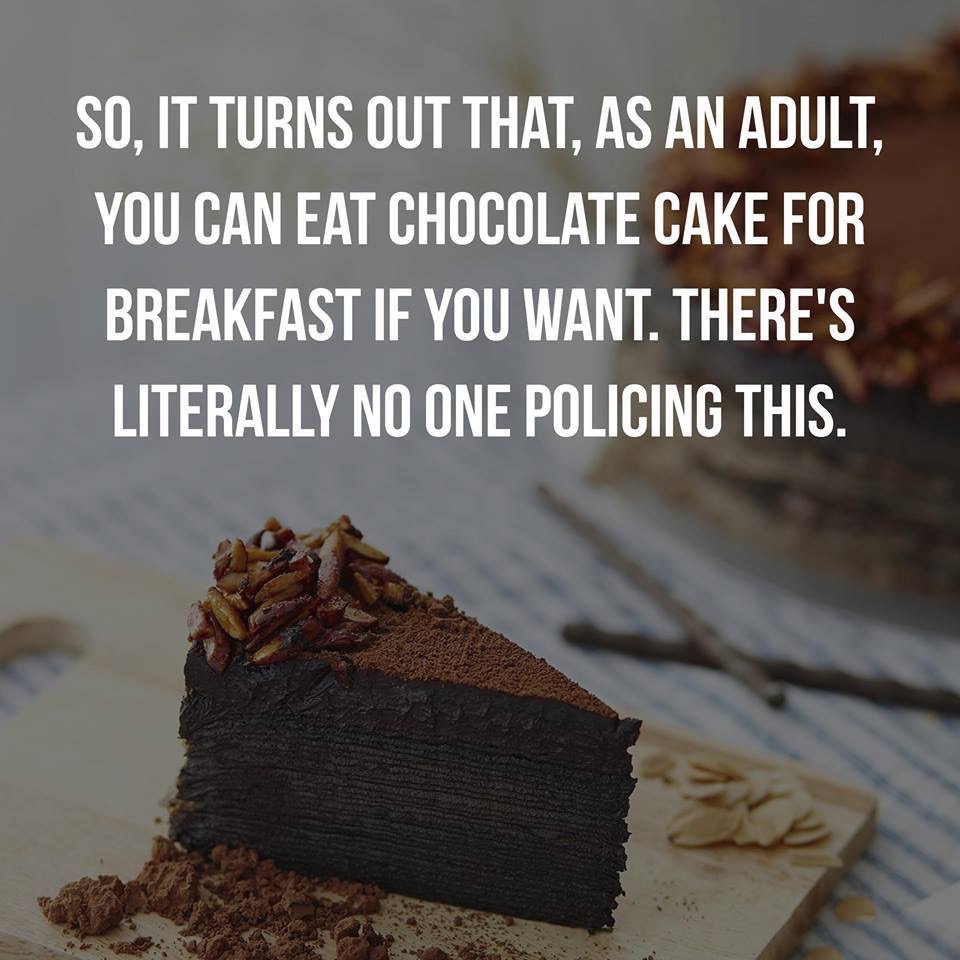 I hope you all have a fabulous weekend! I am off to Starbucks for my first Caramel Brulee Latte of the season. Easily one of my favorite season drinks besides the butterscotch!
Linking up with Amanda.