October came in and went out all fast like and it is time for another What's New With You post with Kristen and Gretch. November is one of my favorite months of the year!!! The holiday season kicks off, Chris and I will celebrate our 4th wedding anniversary, Thanksgiving is one of my favorite holidays, we have the Iron Bowl and I just love love love Black Friday even though I wont get to partake in the crazy this year in person. Annnnnnnd this November is extra special as we are getting VERY close to baby girls due date!!! She might surprise us and come a little early.
Reading: Miracle on 5th Avenue – This book is being released later this month and I just love a good Christmas love story!
Listening: To Christmas music, duh!! I start it up November 1st every year because I love Thanksgiving and Christmas so much that I like to enhance both months with my favorite music to enjoy for as long as I can. Plus they say that baby girl hears all my music choices in the womb and will recognize them outside and I want her to love Christmas music too!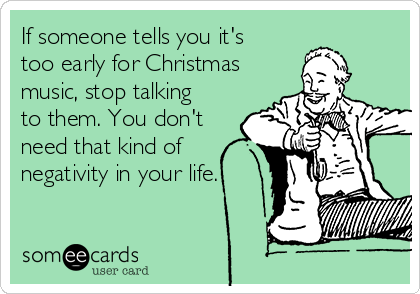 I am also listening to Little Earthquakes on audiobook on my commutes to and from work. So good! I plan to have this and Miracle on 5th Avenue finished up in time for the Show Us Your Books link up next Tuesday so check back to hear my thoughts.
Watching: I am watching all of our normal shows of course, but I wanted to talk for a minute about a few new shows that stared this season that you should check out!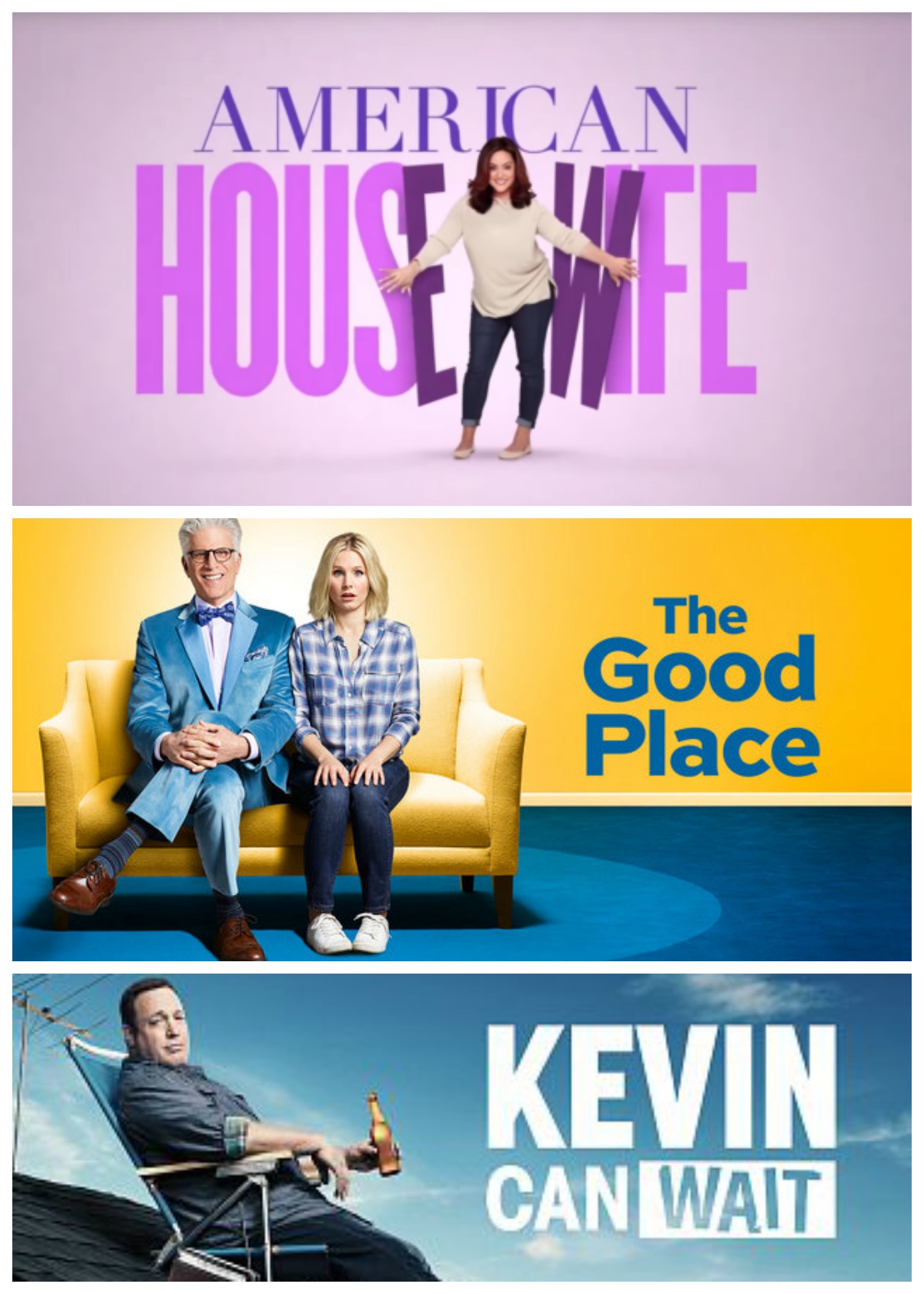 American Housewife – Hilarious!!! Just do yourself a favor and watch this one.
The Good Place – This one is super cute. It can be a little cheesy at times, but Chris and I find ourselves LOL'ing at least once an episode…usually much more.
Kevin Can Wait – This is one of those mindless comedies that you sometimes just need. Especially after an more intense show like SVU or the Chicago series. We have been enjoying it.
Pinning: Workout motivation and healthy recipes for after baby and this awesome Christmas photo list. I want to capture all the holiday magic to enjoy for years to come!
Excited: I am ready to finish up a few more things in the nursery and around the house this weekend! I have a pretty awesome burger date lined up with Laura and the Alabama vs LSU game is Saturday night, always a good one to watch.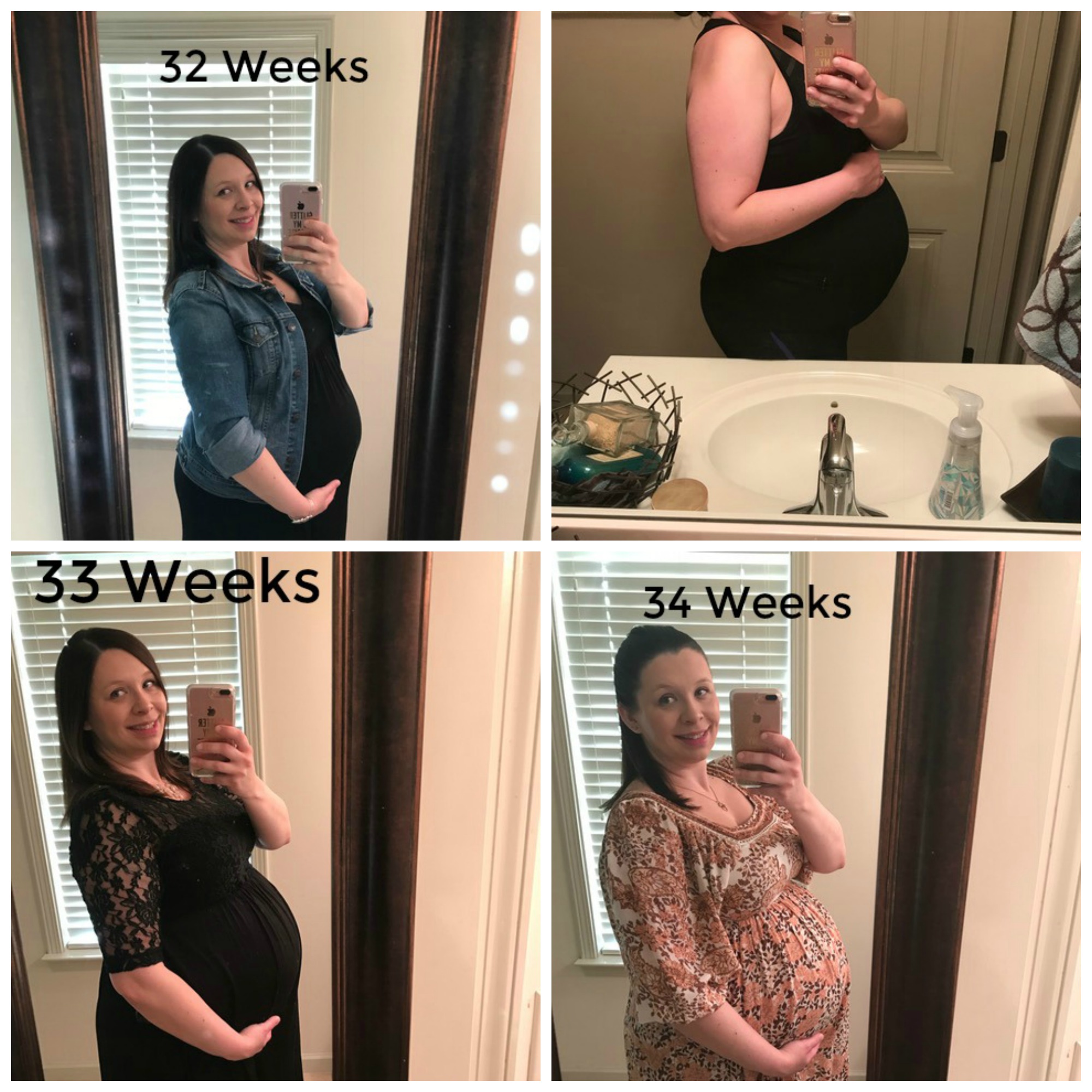 Bumping: Right along! I am missing a 35 week picture, I need to get that because as of tomorrow I am "officially" 36 weeks. My due date is one month from yesterday!!! I seriously cannot believe how quickly this pregnancy has gone by! I mean, on one hand it feels like I have been pregnant forever because I have been pregnant for nearly all of 2016. But on the other, it seems like just yesterday we found out and now we are about to bring a baby home. It is just crazy! I have reached that stage of pregnancy where I am basically uncomfortable all the time now. I am just huge and my feet and ankles are super swollen and my back hurts and my hips hurt and chances are I am waddling to a bathroom as you are reading this because baby be all up on my bladder!
I started my weekly appointments on Tuesday and the doctor said that I am measuring well, her heartbeat is good, my blood pressure was perfect and her head is in a good position. Yay! I love appointments that go well like that.
Chris and I are finishing up things on the nursery and as soon as we have everything done I will be revealing it on the blog! It's the best decorated room in our entire house, obviously.
What have you been up to?