This morning was a real shit show. Today is picture day at school, and I had an outfit for Zoe in mind this entire time so I wasn't worried about it. I put the dress on her this morning and it was way too short!!!! Like seeing her entire bloomers too short. WTF? She just wore the dress a few weeks ago. Cue the panic! She was a real trooper as I tried on about 10 different things in her closet. I don't buy her a lot of "nice" clothes because they get destroyed at daycare. There are only a handful of outfits that I keep for weekends/occasions. Anyways they don't get their pictures taken until midday so I am not sure why I tried so hard. She will probably be a mess by then anyways. Toddlers, right?
Linking up with Kristen!
Reading: I just finished with They Both Die in the End. It was such an interesting, tragic, inspiring read. I was just approved for TJR's newest book Daisy Jones & The Six from Netgalley and I cant wait to dive in to it! You can pre-order it for $13.99 on Amazon.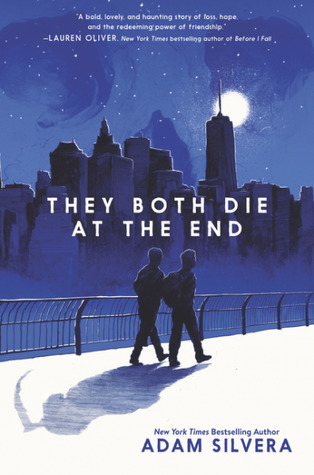 Listening: Zoe's Secret Life of Pets obsession is still going strong. The last few days she has allowed me to mix in a few other songs (of her choosing of course!!!!) to our mix. So when Taylor Swift isn't welcoming us to New York….we are learning our ABCs and singing Wheels on the Bus. Instead of "pets pettttttts mommy" I hear "Bus! Bus! BUS!!!!!"
Cooking: This week I made whole 30 compliant chocolate chili to have for two nights, and we will also have turkey burgers and braised pork chops. For lunch, I whipped up some Thai Peanut Cauliflower Rice.
Lusting: How cozy and perfect does this cardigan from Loft look? Totally ordering it next time they have a sale.
Working: On my fitness! But really, I have been trying to track all my food (at least during the week) in to the WW app and get my work out in every morning. Some mornings are more of a struggle than others. If I can't seem to get it together for a good, long work out. I at least do one or two 10 or 15 minute PopSugar Workouts or work on my arms and abs. Anything is better than nothing. I am still sitting at a 10 pound loss right now, but I keep gaining and losing the same two pounds the last two weeks. My fault, of course. I YOLO'd hard this weekend and finished a bottle of wine by myself.
Excited: For fall!!! I am so ready for some cooler temps! Zoe and I grabbed a few Halloween crafts at Michael's last weekend, and I want to hit up Hobby Lobby for some general fall ones. They are doing a lot of apple crafts and studies at school this month so maybe I can find something to tie that in. I am happy that football is back! And that the mornings are so unbearably hot anymore. Maybe we can get in a few trips to the park.
Reflecting:
And in true shit show fashion, I had the TBB post ready to add to my weekend shenanigans and totally forgot about it. So for fun, here are my answers!
Slippers: YES or NO? No, not really. I don't like for my feet to be hot.
What is your favorite Blanket? I have a Kate Spade blanket that I got from TJ Maxx last year that I tend to use more than others.
Thin or Thick Pillow? More thin than thick. I tend to sleep on my side and a thick pillow makes my neck feel stiff.
Favorite Warm Beverage? Hot chocolate or the caramel brulee latte from SB
Robe: YES or NO? Not really. Again, I am hot natured and live in a mild climate. I have one robe that is a thin cotton material and only comes down to above my knees. I wear it when it is really really cold. But that is about three weeks a year here.
Favorite Comfort Snack Food(s)? All the dips and football finger foods!
Movies or TV Series Binge? TV Binges!!! There is nothing more satisfying!
Actual PJ's or Leggings? I don't own any actual PJs. I wear shorts and tshirts in the summer, and leggings in the winter and sometimes cozy sweaters.
Do you cozy up on the couch or a chair? Couch
Hoodie, T-shirt or Sweater? All of the above depending on the season!