Linking up with my girl Kristen to share what I have been up to lately.
Eating Around Birmingham: After my visit to Brat Brot last week, I knew I wanted to head there for lunch ASAP. Laura, Morgan and I hit up Brat Brot yesterday to try out their eats. I ordered the BirminghamBurger, Garten Fries with Smoked Mayo, and  washed it all down with a Blood Orange Radler. Everything was delicious! Oh, Laura and I walked over there from my office. So clearly none of that food counts. 😉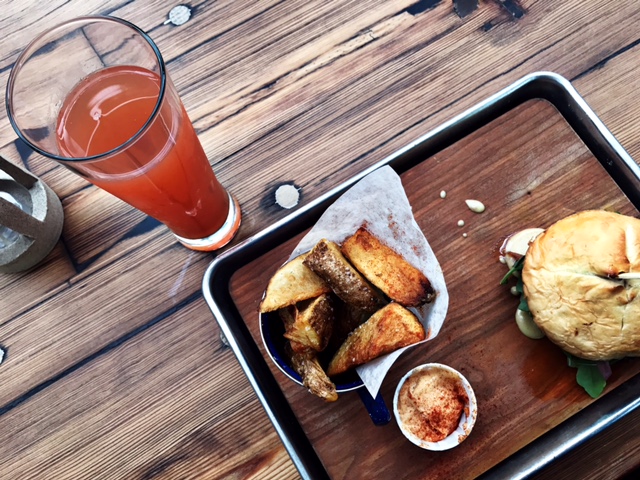 Drinking: I stopped by Dunkin on my way in to work one morning because I needed caffeine stat! I was just going to order my usual caramel iced coffee, but they were out of caramel!!!!! (I mean you have ONE JOB Dunkin! COME ON NOW!) This was their second time they were out of it. WTF? Then the cashier was all, we have a coconut caramel if you would like to try it. Ummmmm why don't you have that on your board?!?! Yes, please!!!! You guys, SO GOOD!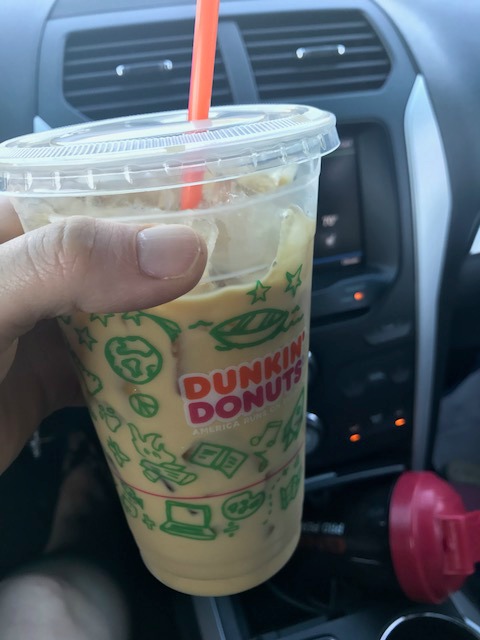 Reading: I just finished reading Any Dream Will Do by Debbie Macomber. It was different from every other Macomber book I have read, I will share my thoughts next Tuesday for the book link up, of course! I should be receiving my ARC of Arrogant Devil from RS Grey today!!! I cant wait to dive in and get started on it. Romantic Comedies are so of my absolute favorite to read, and I really loved RS Grey's last book The Beau and The Belle!
Listening: Every Crooked Nanny by Mary Kay Andrews AKA Kathy Hogan Trocheck – This one is perfect on audiobook because the accents are so on point. This series takes place in Atlanta and the first book in the series was written in 1992, during the era of car phones and beepers, before social media and cell phones. It makes for some fun reading! Plus I recognize every single place they go since I lived in Atlanta for so long, it is nostalgic for me.
Watching: The Originals came back last week! Turns out this is going to be the last season, not really surprised there. I was excited to see Caroline in the first episode! Her and Damon were my favorites from Vampire Diaries. Of course, I cant get enough of Klaus and Elijah.
Working:I have been sitting complacent for a long time. Something has stirred in me recently to push myself and I have taken the first few steps to do that the past few weeks. Hopefully all my efforts and fire will bring some results.
Eating: I am trying hard to keep myself on the straight and narrow during the week. I was failing at breakfast the last few months. I think I wasn't getting enough protein, so I was starving by 9-10am and snacking on things I didn't need to be. I started back to drinking protein shakes this week. I am playing with some recipes, some are awesome…some….not so much. Send me all your favorite smoothie combos please!
Other than breakfast, we have taco bowls, chicken tenders, turkey burgers, meatloaf muffins and pork chops on the menu for this week. Lunch (other than my outing yesterday) has been carrots and hummus, apple, turkey sausage and some pasta salad. I am trying to get back on my lunch game as well after phoning it in lately. I just dont feel like meal prepping most weekends, you know? But that is the only way I find success during the week.
Lusting: I need a few pieces added to my spring/summer wardrobe. I have noticed that most of my black dresses have seen better days, they are faded and some of the fabric is pilling. I just cant seem to find any that I LOVE to replace them. I wont buy anything unless I absolutely love it these days. I have my eye on these sandals from Target. I think they would be so cute with my navy dresses that I have.
These blush beauties are calling my name. DV is one of my favorite brands!
I also like these ones in black. I feel they look really cute in person and I like the tiny little heel they have. Can you tell I have a thing for slides? I am going to need them to put their shoes back on sale! I hate that I missed 20% off last week.
Planning: Not too much going on this month. It is Chris's birthday month, so hopefully I can plan a date for the two of us. Of course we have Memorial Day which I am looking forward to having off!!! And there is always Cinco De Mayo! I need to find a fun recipe to make this weekend to celebrate. And Mother's Day is already next weekend. Crazy how fast it is all going to go, right??
Sassing: Seriously though, this pose!!!!!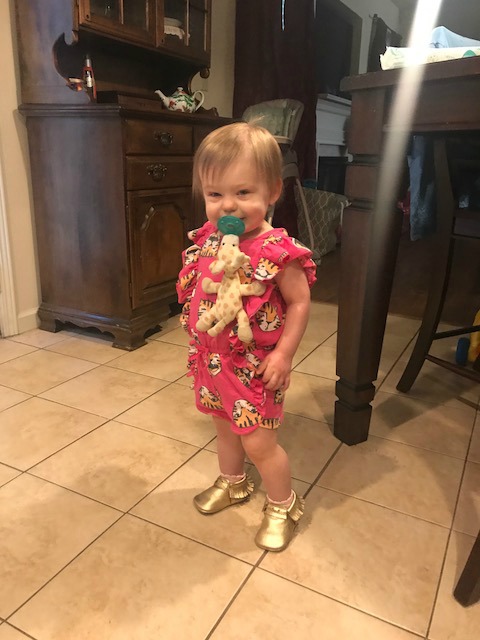 Reflecting:
Laughing: