I couldn't decide what to call this chicken, and then kickin chicken came to mind! Chris wanted some chicken tenders on Sunday, but wanted to keep them low carb. Sometimes it is hard to find tasty low carb options, you know? I looked through several recipes but none really stuck out to me, so I decided to take a few things I liked from each and throw something together! Enter Kickin Chicken! This turned out awesome and will be entering regular rotation! Plus it's easy and quick! Just the way I like cooking during the week.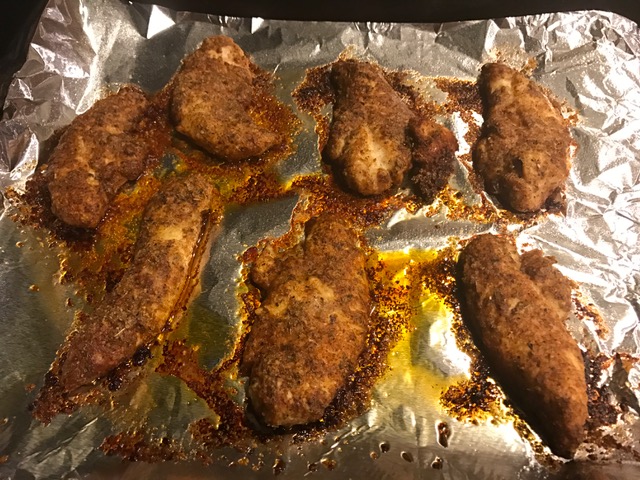 What You Need
1 package skinless chicken tenders (about one pound)
1/2 stick butter
1/2 cup grated Parmesan cheese
1 tablespoon paprika
1 tablespoon oregano
1 teaspoon garlic powder
1 teaspoon salt
1/2 teaspoon pepper
1/4 teaspoon cayenne pepper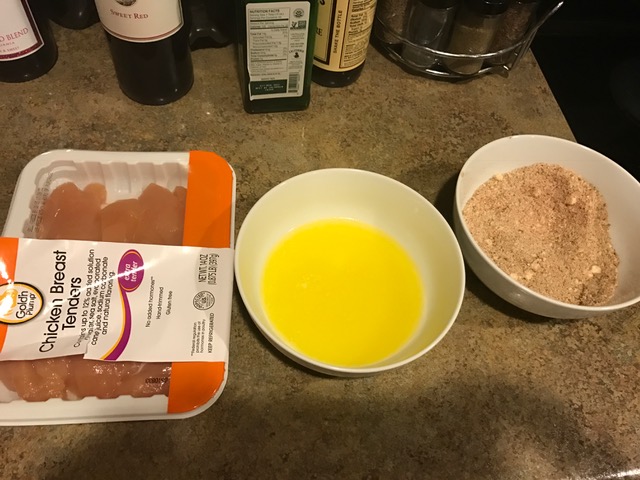 What You Do
Preheat oven to 350 degrees.
Combine all your spices in one bowl.
Melt your butter in another bowl.
Dip the chicken tenders in the butter, then in the mix and place them on a tin foil covered baking sheet.
Cook for 30 minutest at 350 degrees.