I don't have a lot of time to meal prep these days. Between working forty hours a week, having a baby, and just trying to do life….I don't want to spend hours in the kitchen for every meal. Where we would be without a crock pot??? Seriously??? I am thankful everyday for mine. And you can tell, because it looks well used loved.
I was able to throw this meal together in just a few minutes, while Zoe crawled around the kitchen floor growling and managed not to splatter anything on my work clothes. When I came home that evening, our house smelled amazing and dinner was ready!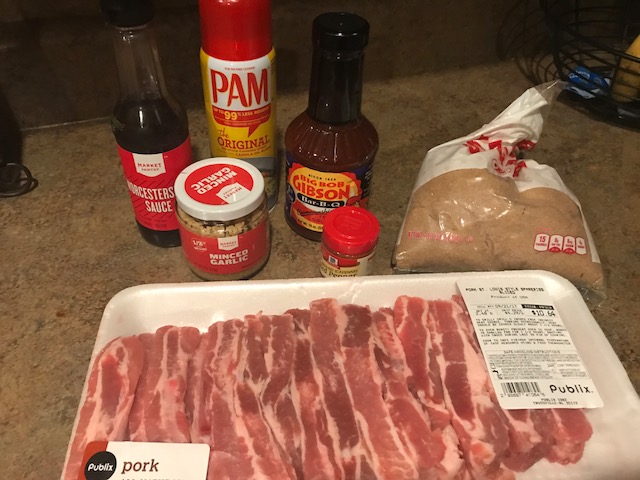 What You Need
Rack of ribs or package of already cut ribs (I used St Louis Style)
1 bottle of BBQ sauce
2 tablespoons of brown sugar (optional – I like it and would suggest it if you chose a sauce that doesn't have a sweet taste or brown sugar already in it)
2-3 teaspoons of worchestershire sauce
2-3 teaspoons of minced garlic
2-3 teaspoons of cayenne pepper
Cooking Spray or crock pot liner (I ran out of my beloved liners and need to get more!!!)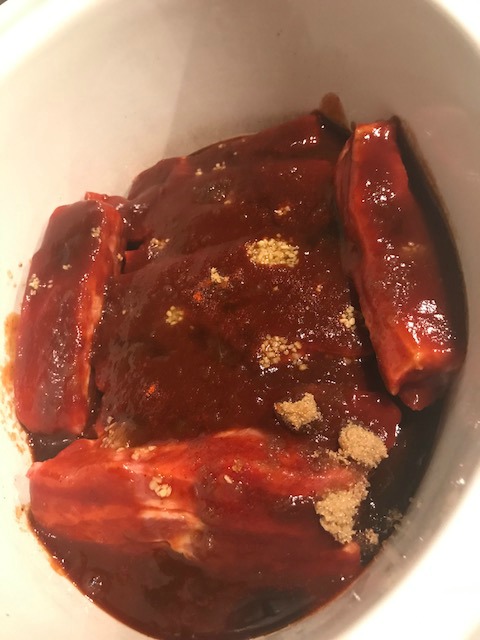 What You Do
Spray your crock pot with cooking spray or use a crock pot liner.
Place your ribs into the crock pot.
Dump the rest of the ingredients in, covering the ribs.
Cook on low for 8 or more hours.
Come home to an amazing smell and meat literally falling off the bone.
If you want to add a little crisp off-the-grill feeling to them…you could bake them in the oven for 10-15 minutes on around 400 degrees. But ummm I often don't feel like dirtying another pan.