I need someone to get me more coffee stat!!! I was up with a certain someone for nearly three hours in the middle of the night last night.  I would have to gate check the baggage under my eyes this morning if I were flying. The good news is that I was still up at 4:05am to get my workout in this morning. That is what Monday is for, right? Getting back on track. No excuses.
We didn't really do a whole lot this weekend. I started my Friday with a sushi date…with myself…at Whole Foods.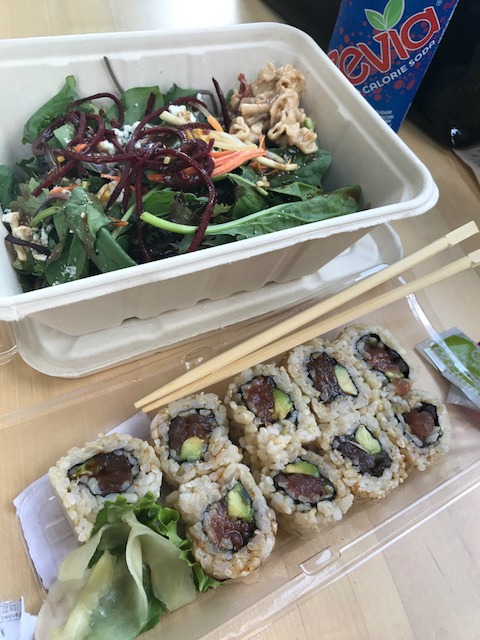 On the drive home, the sun was out and there was no rain to be found anywhere I could see….and yet there was a random rainbow! Great way to kick off the weekend!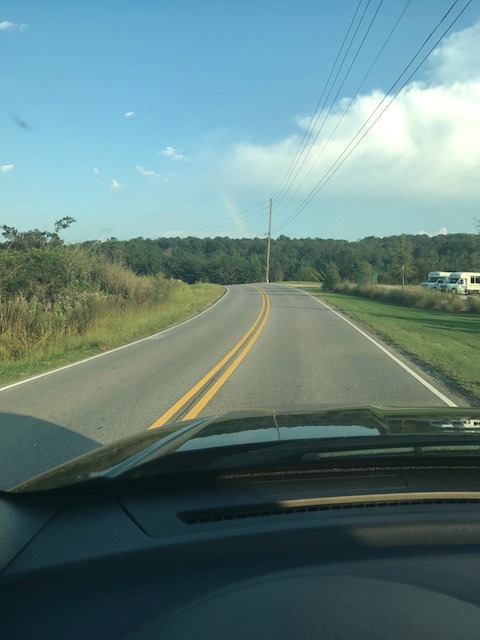 Friday night I made turkey burgers and sauteed zucchini using eggs and almond flour to give it a little something something.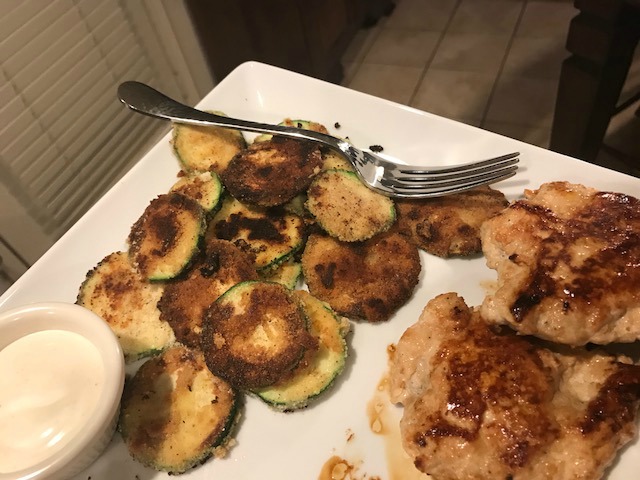 Chris had to work Saturday morning from home, so Zoe and I spent a lot of time playing. She didn't want to nap anywhere but on me….so I watched Young and Hungry while she snored the afternoon away on my chest on the couch. I didn't hate the cuddles.
Did you catch the Alabama game??? 59-0. Sorry Vandy. Chris was like…..should we be letting Zoe watch something so violent? Had me laughing. Georgia was looking good too!!!
Sunday morning, my sister and nephew came over and we all went to Target together to get the grocery shopping done. I picked up some Mexican for Chris and I for lunch. The rest of the day, Zoe fought naps (she had NONE) and Chris and I watched Taken, some Fuller House and Better Call Saul.
What didn't happen this weekend?? Anything I needed to get done. With Zoe not wanting to nap, I didn't get the grass cut or the house cleaned. There is stuff all over our kitchen table that needs to be put away. I managed to do a few loads of laundry, but I just hate knowing nothing else was done. I did finish a book that I read in the early morning hours on Saturday and Sunday. Like an actual physical book. It is rare I can finish one in two days.
How was your weekend? The weather people say that fall is supposed to return this week. Ummmm it is going to be 90 today so I will believe it when I see it. Happy Monday!
Linking up with Biana.