Alberto decided to make today an extra Monday-y Tuesday. I basically left my house knowing my commute was going to suck hard and just accepted my fate and listened to my audiobook, trying not to let the world around me take me down. Why do people lose their minds when it rains??? Anyways, I enjoyed having an extra day off. It felt so weird getting up this morning having to be at the office. Woof. I was surprised to see that the weather was actually decent Saturday and most of Sunday. The weather forecast kept predicting rain, but we didn't  have any at our house until Sunday evening.
Laura and I kicked off the weekend with a late lunch at Babalu on Friday. They were having a special this weekend where their burger was only $7. They seriously have one of the best in town!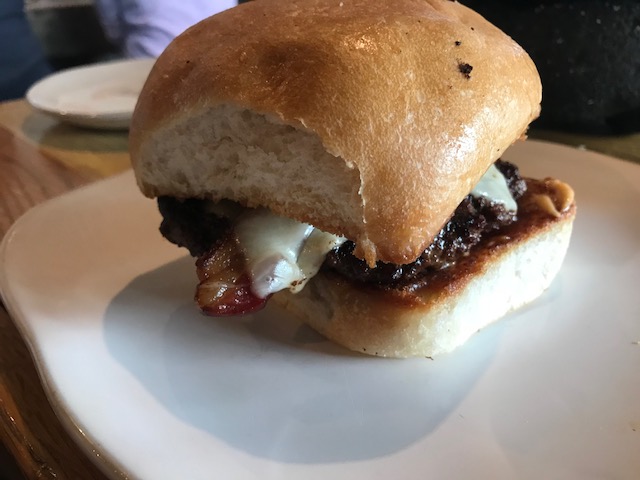 Saturday morning I knocked out some of my usual housework and laundry. When Zoe went down for her nap, I went out and cut the front yard and did all the bush maintenance. We had some fun outside time with Zoe too!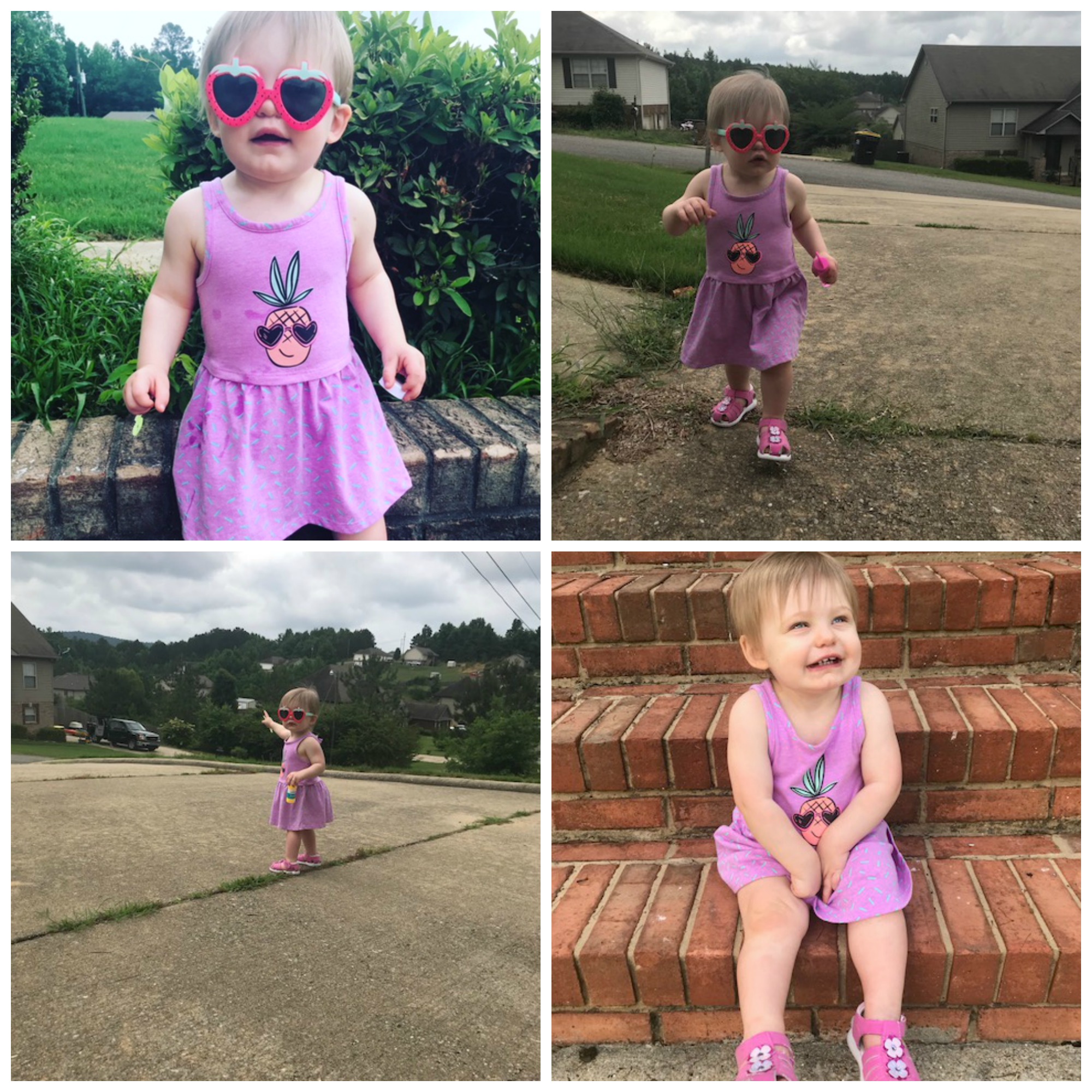 That afternoon after her nap, we headed over to Chris's parents house to hang out over there for a little bit. Zoe loves running around their flat front yard so much more than our steep slope at our house. I was thankful that the temps remained in the 80s and weren't up in the 90s like the past few weeks!
Sunday, Zoe and I headed to the grocery store early to knock that out. When she went down for her nap, Chris and I had lunch and realized we were many episodes behind on Riverdale. How exciting to have something to binge on our long weekend!!! We hung around the house the rest of the afternoon and just played when Zoe woke up.
Monday morning, Zoe slept in really late. I kept getting little things done around the house that I kept meaning to do. I didn't even know what to do with all my extra time! When she finally did wake up, I made pancakes from scratch. So good!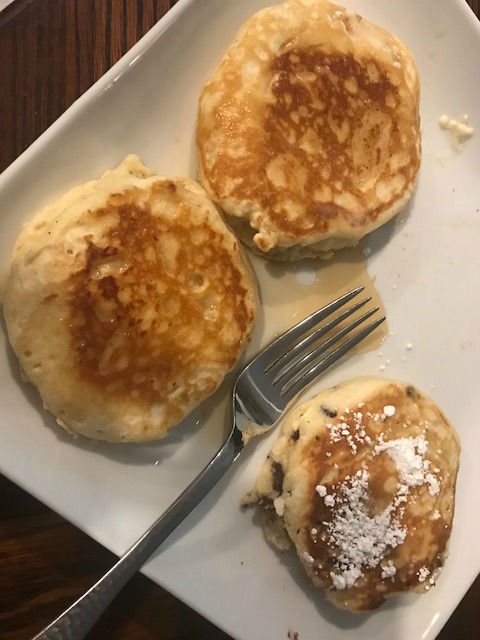 My sister, two nephews and mom came over to hang out and have lunch with us. I made pasta salad, broccoli slaw, pigs in a blanket, BBQ weenies and crackers with pepper jelly and cream cheese. My sister brought of a veggie platter and queso. We of course had sugar cookies for dessert.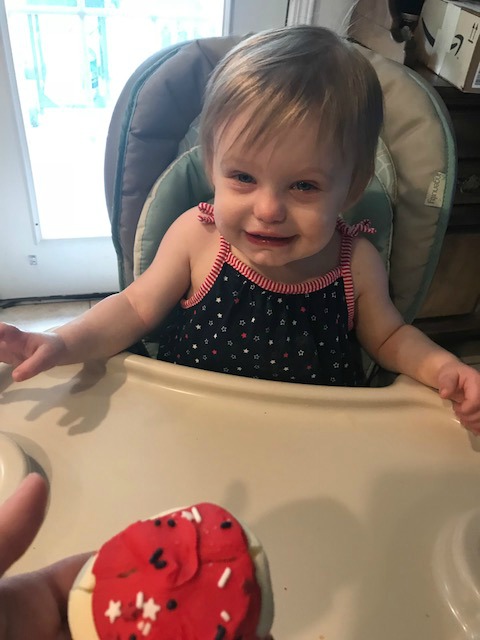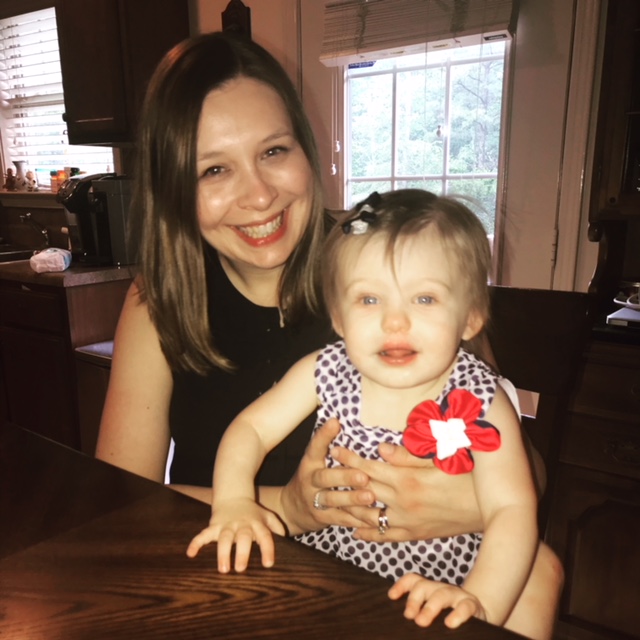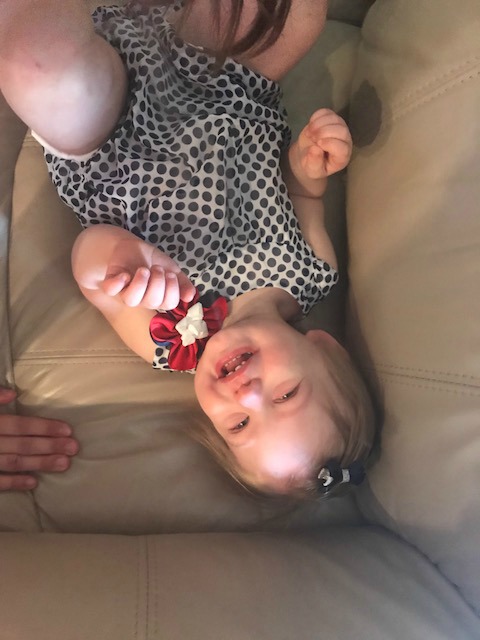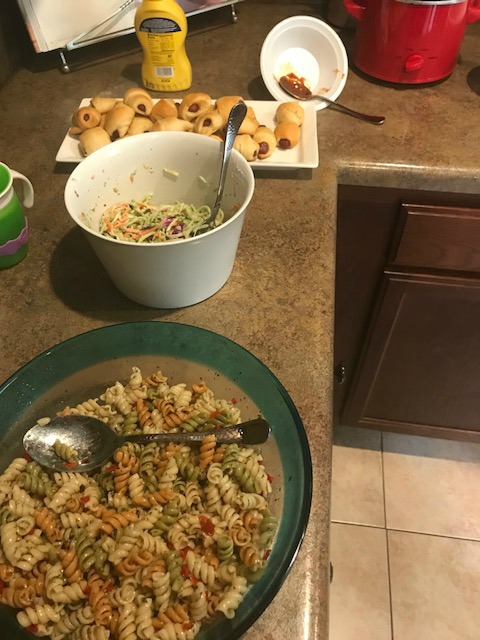 During Zoe's nap, Chris and I played some Mario Kart and caught up on more Riverdale. I am always down for a game of Mario Kart! I decided to play King Boo instead of my usual CatPeach.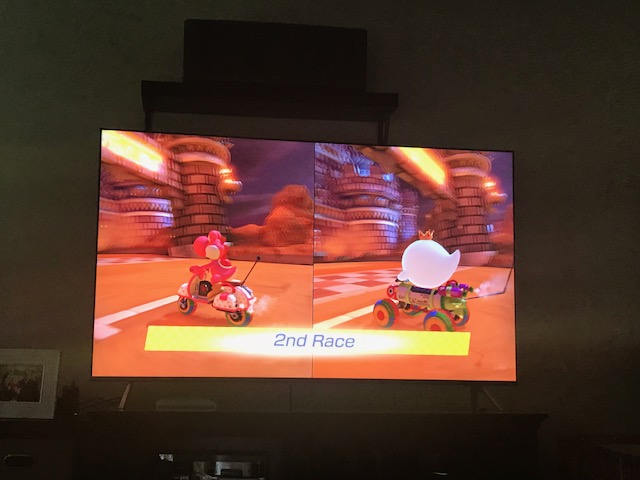 We finished off the weekend with some leftover homemade baked ziti I had made Sunday evening. It always tastes better the second day!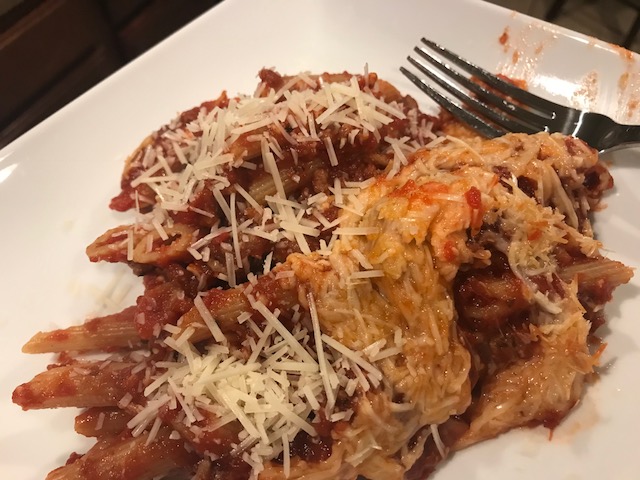 I hope you all had a wonderful weekend! Linking up with Biana.