Last week I had lunch with a friend at one of my favorite local places, SoHo Social. I almost always order the sweet potato fries with gorgonzola dip as an appetizer, so I don't want more fries with my meal….you know? I decided to try the brussels they had listed and OMG!!! They were the best I have ever had! I knew I had to recreate them at home immediately. Enter this super simple concoction!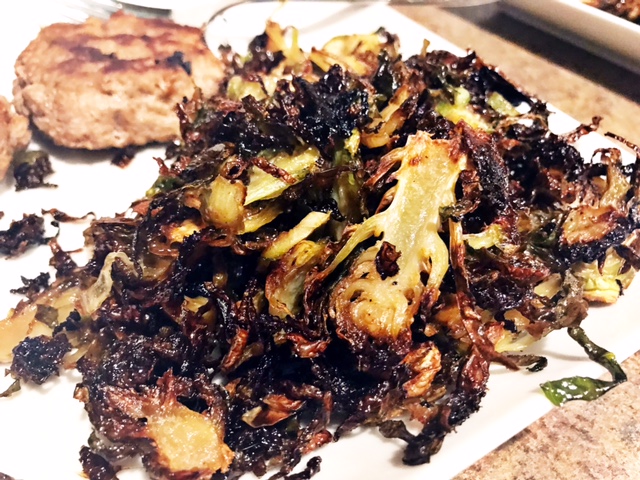 What You Need
1 package shaved brussels or around a pound of regular brussels halved
olive oil
salt
black pepper
2-3 tablespoons real maple syrup
What You Do
–Preheat oven to 400 degrees
–Place brussels in a bowl and drizzle with olive oil, salt and black pepper to taste. Be sure to mix it around real good!
–Line a pan with tin foil and spread out in a single layer.
–Bake for 15 minutes. Toss them around and put them back in for about 8-10 minutes.
–Drizzle 2-3 tablespoons of maple syrup on them, mix them around real good and good for about 8-10 more minutes.
Enjoy the deliciousness!!!!!!!!!!!!