I had some really cute pictures of Mac and Zoe and some food that I wanted to share but I cant get my pictures to go from my phone to my computer for some reason today so they may have to wait until Monday! I never said technology and I were besties.
Favorite Moments:
–My sister watched Zoe for me Monday while I went to the office. She texted me a few pictures throughout the day and when I came home, all the bottles were washed, the kitchen was cleaned, the trash had been taken out, all of Zoe's laundry was washed and put away and her room was clean. The diapers and wipes were completely stocked on the changing table and Zoe had a bath and was in her jammies. How awesome is my sister???? When I laid down that evening completely relaxed I thought to myself, this must be what it feels like to come home to me every day. LOL.
–Speaking of Monday, lunch with my co-workers was awesome. We caught up and I made the comment to them that I really just appreciated being able to eat an entire meal without it being cold or having to stop half way through. The little things, you know?
–We got a new sofa!!!! Chris found a really good deal yesterday and we decided to pull the trigger! I am not sold on our layout right now, so I haven't taken any pictures yet but it is nice!!! Real leather and power recliners. It even has a built in USB charger! This was much needed!
Favorite Find: We needed some new shower gel a few weeks ago and I have gotten away from purchasing ones from Bath and Body Works. They smell amazing but they are full of chemicals and really do nothing for my skin. I found this Soap and Glory one at Target and not only does it smell amazing…but it has a built in moisturizer in it! Score!!!! The best thing? It is only $7.99 and I don't have to buy a million at once to feel like I got my money worth! Oh and added bonus that it has a pump!
Favorite Lust: I puffy heart these blush shoes!
And these Dolce Vita ones too
Basically give me all the blush pink things!
Favorite Funnies: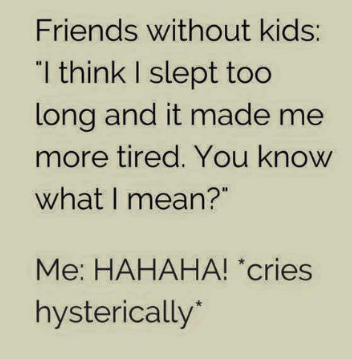 How Mac is when I am trying to work…
Apple, every time they come out with a new phone…
Life goals…
I hope that you all have a wonderful weekend!!! Linking up with Amanda.