Even though it was a short week, it wasn't exactly an easy one….was it? It always seems to work out like that. I am glad that Friday is here and I **think** the rain is finally moving out of our area for tomorrow. I don't really know what happened, but my allergies went insane this week! I have been downing Wal-itin D (Walgreens brand) and Sambucol Elderberry like it is my job. I don't think we have any set plans this weekend, what about  you?
Favorite Moments: Laura and I hit up Saigon on Wednesday for lunch. We always share the spring rolls and order our own entrees. Well, I have been wanting to try their dumplings, but didn't want to not get the spring rolls. What is a girl to do??? I suggested we split the spring rolls, dumplings and a bahn mi so we could each get a taste of everything we wanted. Laura played along and it was seriously the best idea ever! Everything tasted so amazing, and we topped it off with some thai teas to go. Delicious food and even better company? That is the way I like to spend my Wednesdays!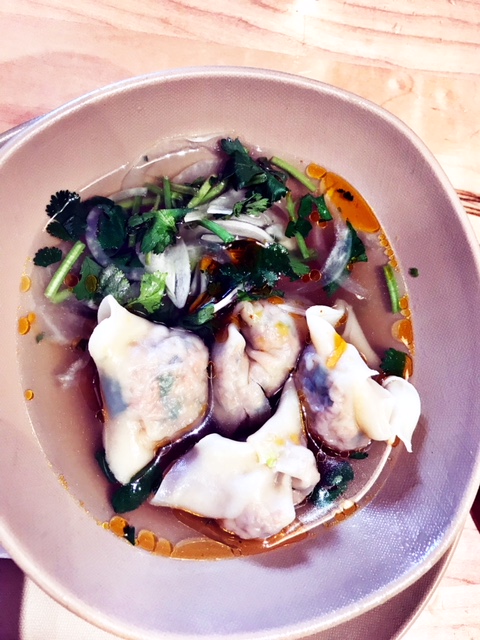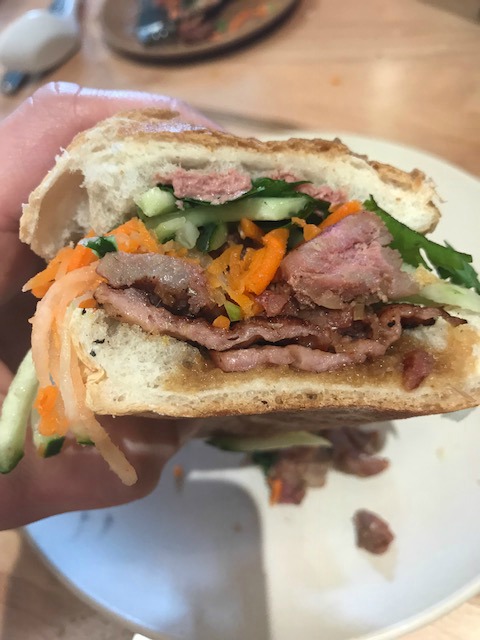 When I was picking Zoe up from daycare Wednesday night, her teacher was telling me how big of a help she was at clean up time. Meanwhile, Zoe is walking around picking up every single toy on the ground outside of the "play area" and handing them to the other teacher. Apparently my OCD cleaning habits with her toys is rubbing off on her. I am not sure if I should be proud or worried that I created a monster. That evening when it was time to go to bed, she freaked out because her teapot wasn't put back in the exact right spot and she had to fix it immediately. She cracks me up.
Favorite Finds: You guys, I have been on the hunt for some perfect summer shoes since about March. I keep looking at pairs and not really finding anything I absolutely love. I bought this tassel pair at Target that I love, and these DV Blush Wedges. Both are fabulous finds!!! But I also needed a new pair of black sandals that are little more casual, but still work appropriate. And I needed something cognac. Macy's is running a $10 off $25 or a 15-20% off your purchase right now. I scooped up these Marc Fisher sandals for a good deal. And you all, they are a dupe for the $600 Chloe shoes that I loved a few months ago but wrote off because…who pays $600 for one pair of shoes??? Not this girl. I used my Ibotta money I have earned from grocery shopping the last few months, so I didn't even have to really "pay" anything from them. If you aren't using Ibotta, you need to be!!! Here is my referral link, go sign up with it and you can make $10 to start out with! https://ibotta.com/r/ptgvoaa
Next up are these Marc Fisher Cognac wedges with the woven bottoms. I am so obsessed with rock studding on shoes, purses, furniture. If gives it a little edge, but is still classy. Like seriously, how gorgeous are these????? I found a pair that are similar in the cork for $20 less. But I just think for me, it is worth it to have the woven look. I haven't pulled the trigger yet, but I plan to soon.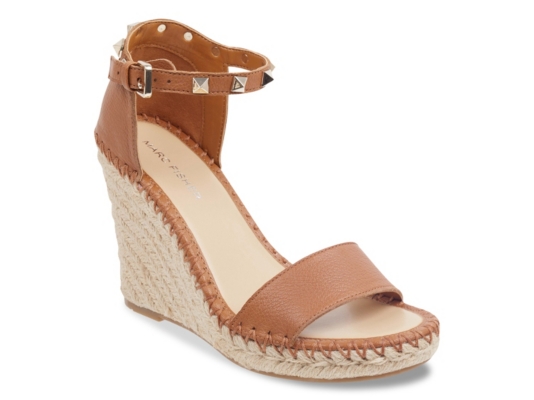 Favorite Drink Recommendation: Have you seen the Mint Watermelon Tea from Trader Joes???? It is seriously SO amazing!!! Do yourself a favor and add this to your list next time you are there. Steep it and pour it over ice. Summer perfection in a cup.

Favorite Post: If you haven't read Allison's post I Love Me yet, go do yourself a favor and hop on over there!
Favorite Funnies:
Linking up with Amanda. I hope you all have a wonderful weekend!