We have a heat index advisory today. Hey summer, I see you. More like feel you. Gross. I will be chilling indoors with my AC on full blast if anyone needs me! We did get a little outdoor play in this weekend though.
Friday, Chris and I had an impromptu lunch date at Taco Morro Loco. I have been wanting to try this place forever and ever and just never made it over there. I have been missing out on the best tacos in Birmingham. I kid you not, they were seriously sooooooo amazing!!!! Unfortunately, the service was slow as shit because they had a million to go orders, and we ended up having to take our food to go because Chris had a meeting and we waited almost an hour after our appetizer came out. But it was totally worth it. I am already thinking I need to go back again. I ordered a chorizo taco, a beef one and The Pastor which was pork with pineapples. I can't tell you which was my favorite, because each one was so fresh and amazing.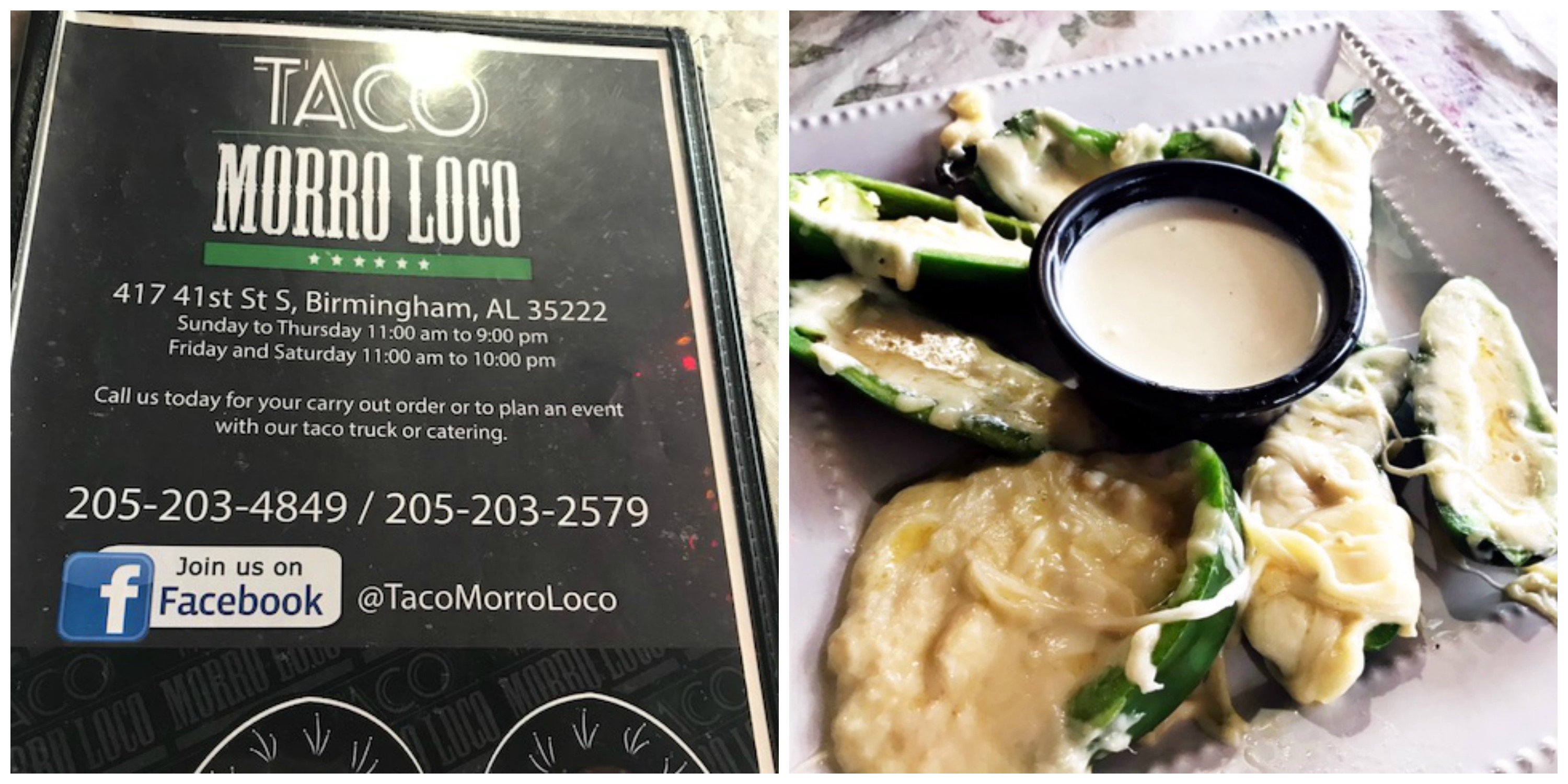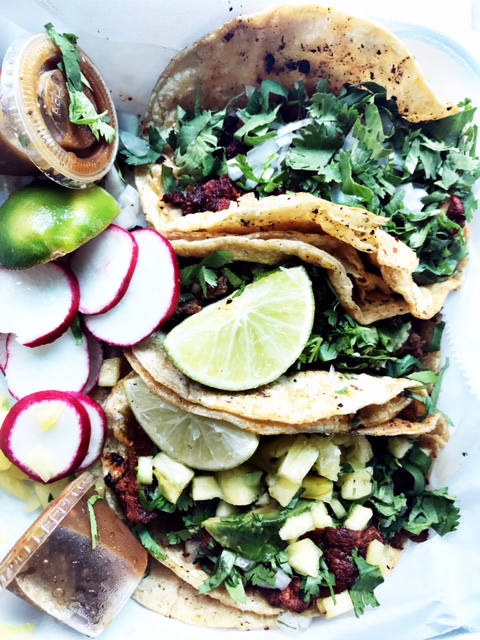 It was stormy and nasty on Saturday morning, so we spent the morning playing indoors and enjoying homemade waffles.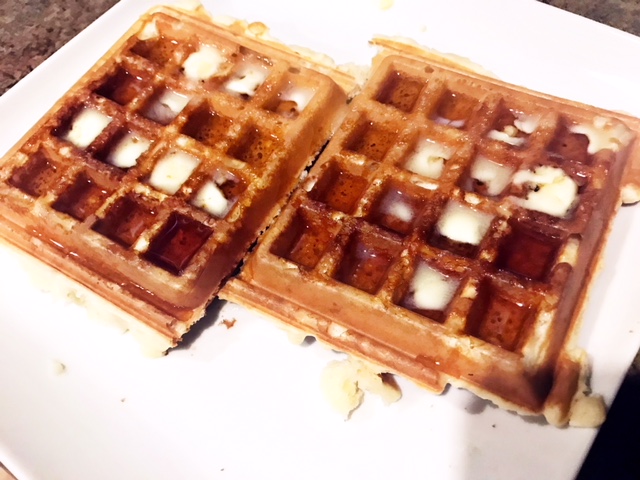 After Zoe's nap, her and I made an Aldi run and then headed to her first classmate's birthday party! She had so much fun running around and seeing a few of her friends from school. The mom did an amazing job on party decor. It was Peppa Pig themed and seriously a Pinterest Perfect event. I am going to have to step my game up big time if we invite school friends to her next party. She came home with a pretty sweet bag of loot too. I am glad that the rain had cleared out just in time for all the kiddos to have fun. Even if it was so humid that I stay soaked pretty much the entire time I was standing out there. Making a mental note to never wear my hair down to an outdoor party again.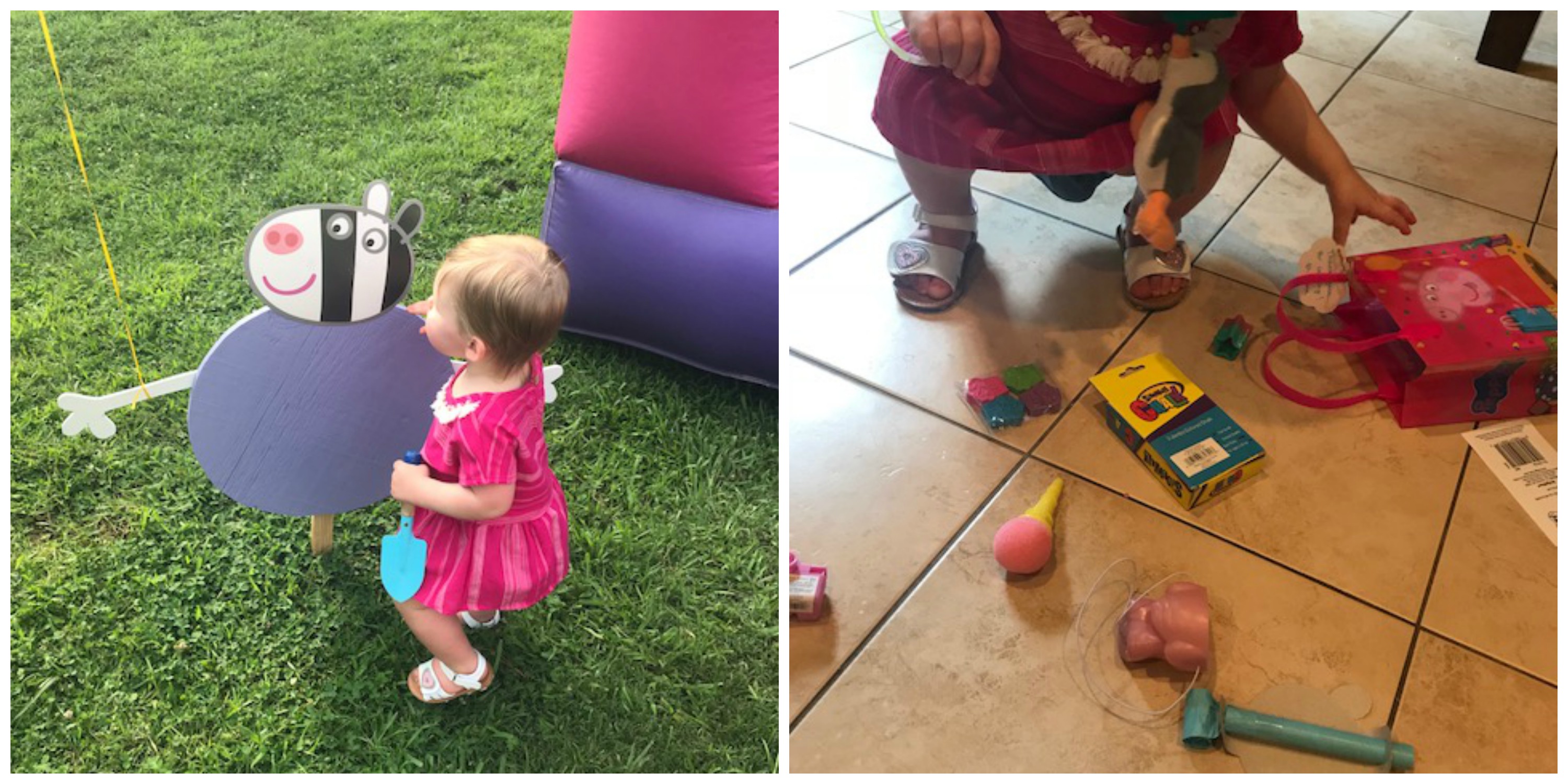 Chris spent his Saturday getting this awesome Beat Saber VR game to work on his computer. It is insane the things that he is able to do.
Saturday night, I made a plate of black bean nachos and ended up watching The Notebook since it was on tv. Chris came up about half way through and admitted he never did actually see it, so I made him watch it with me.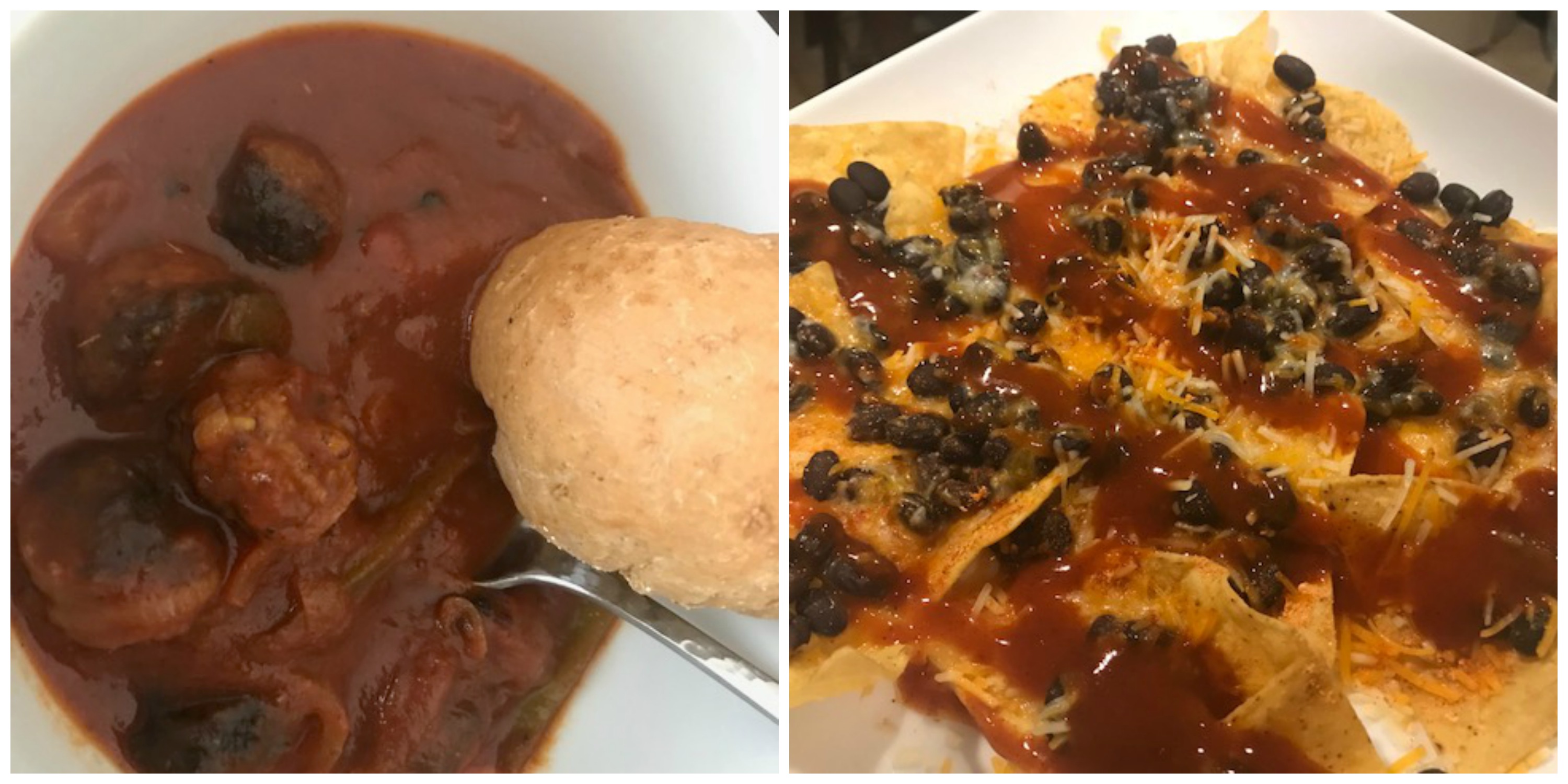 Sunday, Zoe and I headed to the grocery store pretty earlier. When she went down for her nap, I made some Italian Sausage for Chris and I for lunch and let it simmer in the skillet while I cleaned the bathrooms, did dishes, put a few loads of laundry in, and started getting some stuff together for our beach trip. Zoe had taken a pretty long nap, because I had gotten a lot done! When Zoe got up, she had a snack and then we went outside to blow bubbles and draw with sidewalk chalk. We took a few quick walks as well. Zoe got her first skinned knees and handled it like a pro.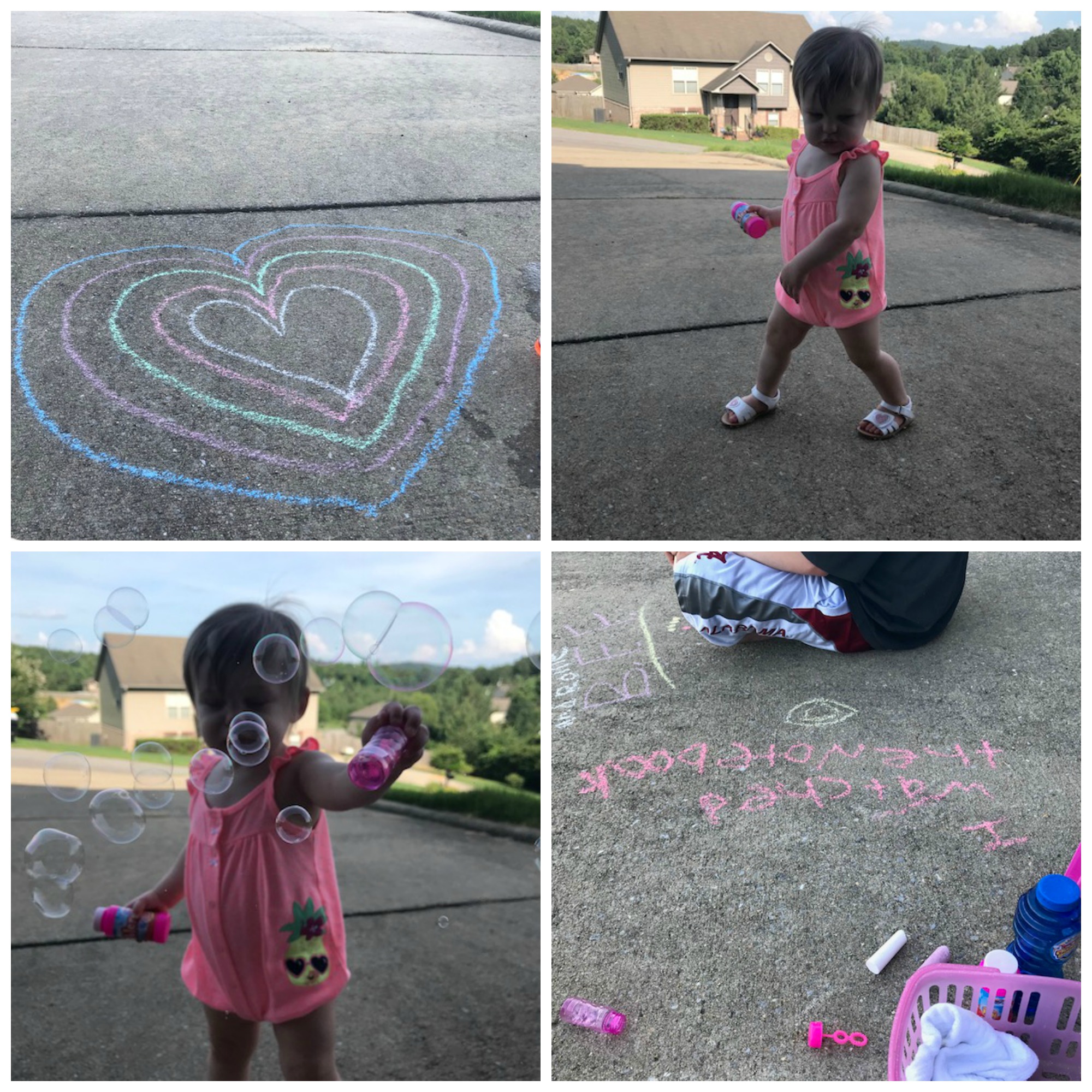 Sunday night, we ate the rest of the sausage for dinner and knocked out a few more episodes of Blue Bloods. It is seriously such a good show!
I hope you all have had a wonderful weekend! Last week was so crazy, I am hoping this week will be a little less so. Linking up with Biana. Happy Monday!