I have a child who didn't nap all weekend and woke up at 3am this morning. My favorite thing is, she fell asleep in the car on the way to school. Someone just hook me up to an IV of caffeine please. I got a call Friday that Zoe was running a high fever at daycare. After a doctor visit, it was determined that it was just a sinus infection. I don't know if the antibiotic is contributing to her new hatred of sleep or what…but this mama is exhausted! Nothing got done this weekend, except a little laundry and the floors were cleaned. But Zoe was walking around with Goldfish crackers this morning, in an attempt to keep her occupied while I ran around trying to get us ready to go. I heard a few uh-oh's and some giggles…soooooo I am guessing my floors are no longer clean lol.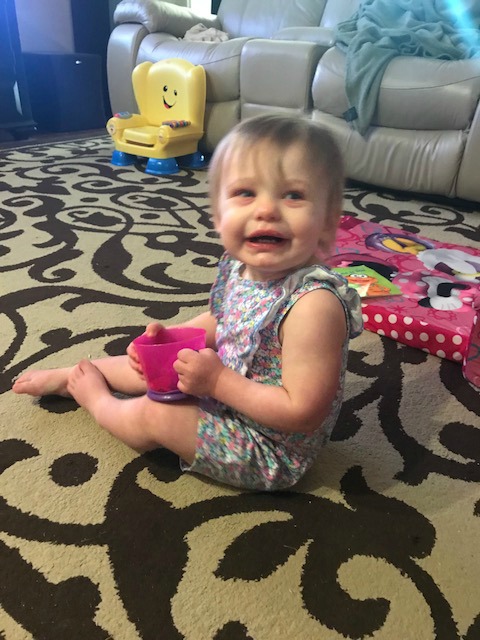 This was when the Goldfish were still in the container. At least she was all smiles this morning!
Zoe's daycare does Swim Fridays now for the summer. It is so cute seeing all the kiddos come in with their swim gear on. Zoe got her pineapple swimsuit here and it is on sale this week!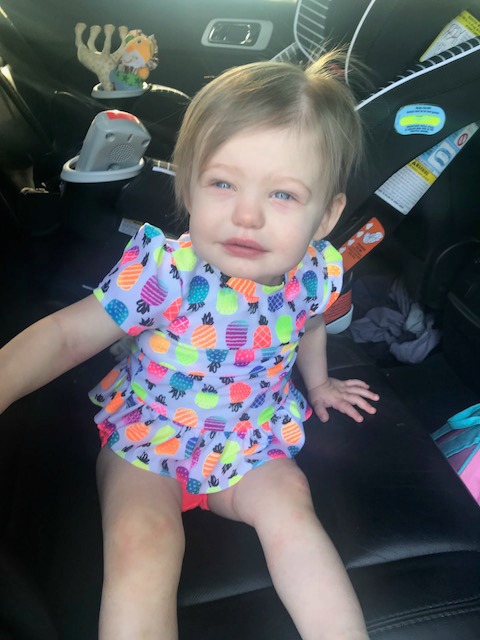 Saturday morning we met up with my dad, sister and nephews at Cracker Barrel for Father's Day Breakfast with my dad. Aunt Tracy spoiled Zoe by holding her most of the time we were there. Zoe loved it of course!!! Our breakfast was mediocre at best, but the Smores Iced Latte I ordered to go was the bomb.com.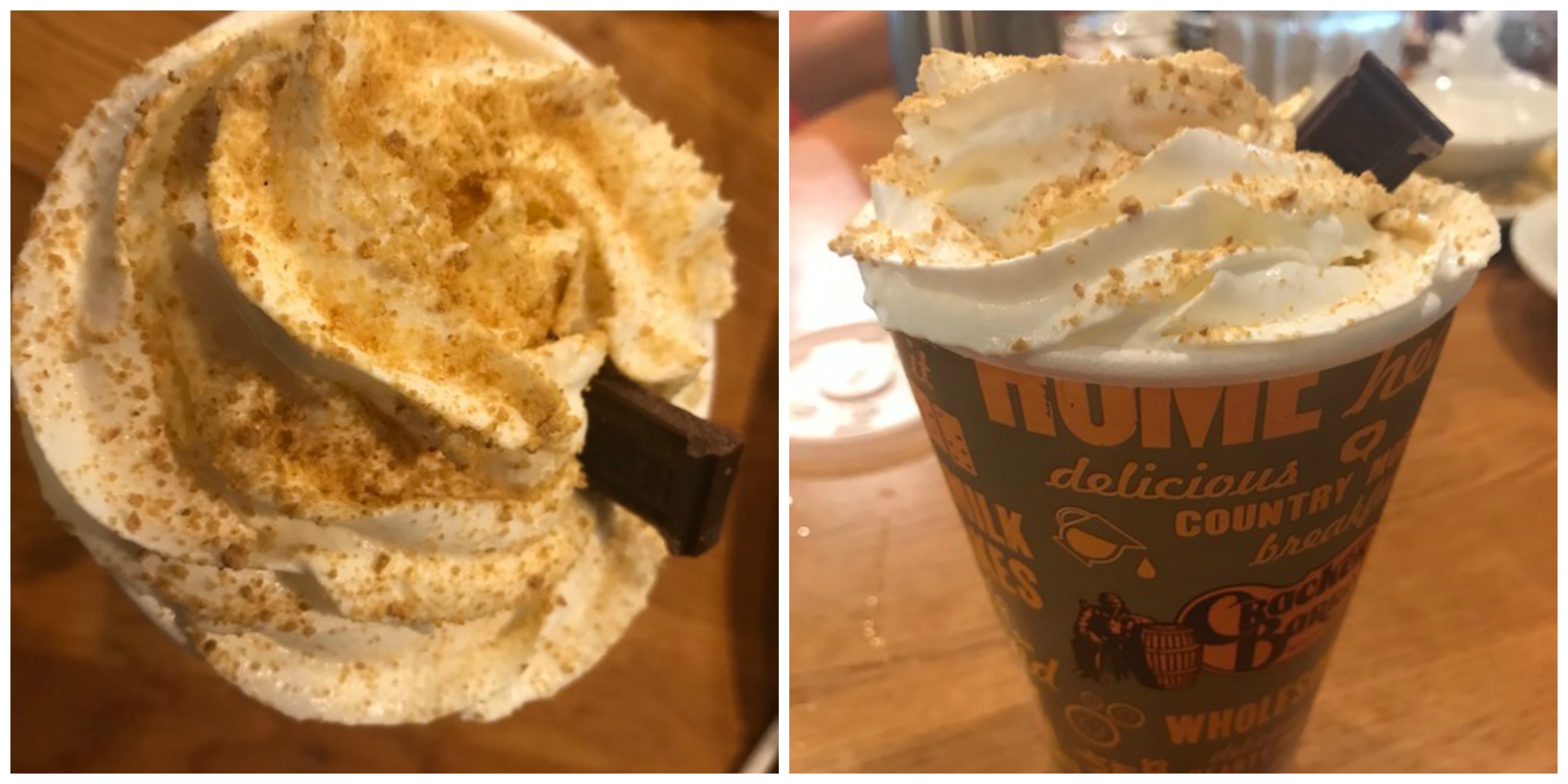 We had some errands to run after breakfast, and we stopped by Bargain Hunt in Pell City while we were out that way. We found two dresses for Zoe for $3 each and got started on our Christmas shopping! When we got home, we fed Zoe lunch and tried to get her down for a nap….but she wasn't having it. So we played around the house and got in some outside fun before an Alabama Summer Thunderstorm rolled on in out of no where.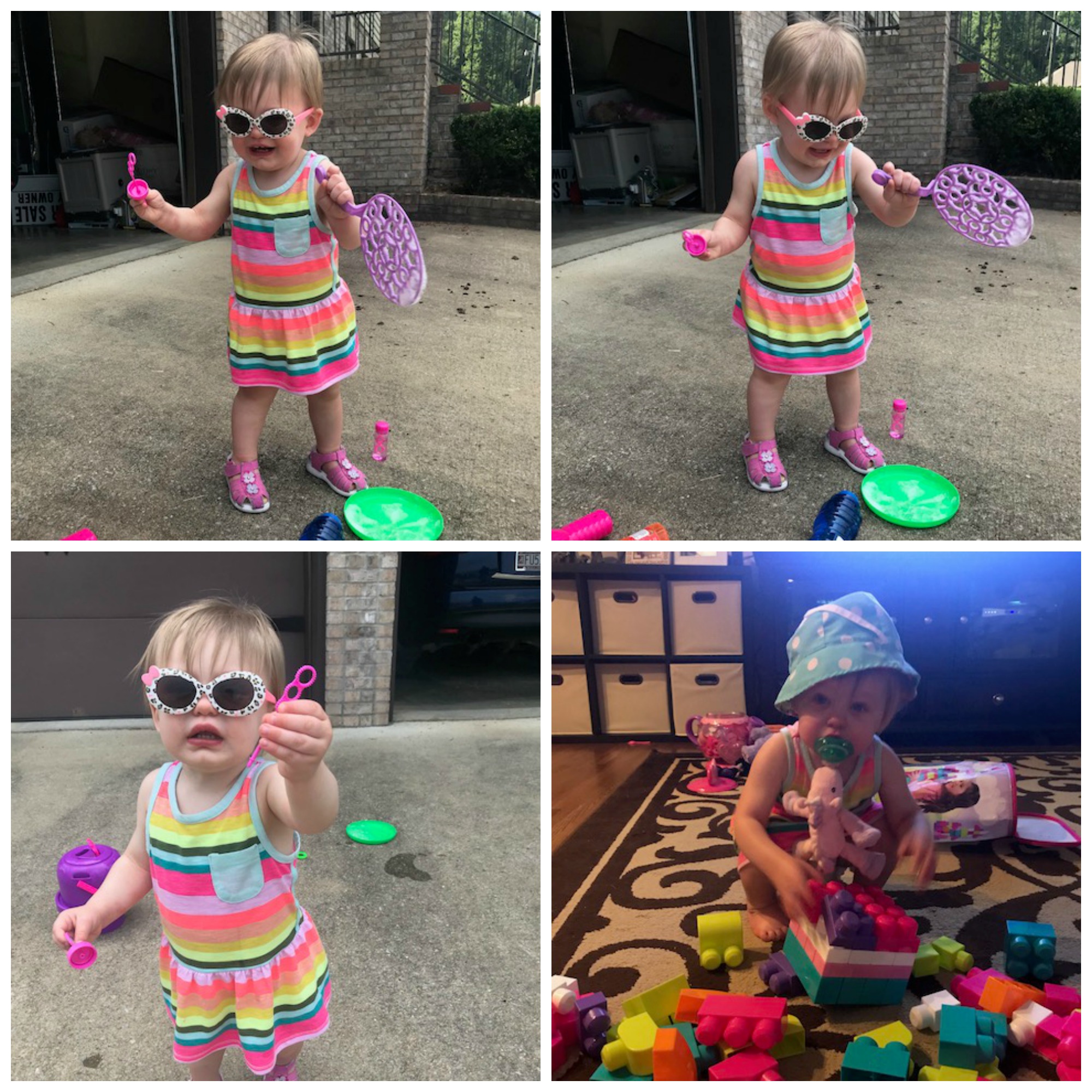 Sunday morning, I made homemade biscuits and gravy for Father's Day breakfast for Chris and then Zoe and I headed out to do the grocery shopping while Chris fixed our lawnmower and cut the grass. When we got back, we attempted to get Zoe down for a nap again with no success. So more outside play it was!
I made sweet potato gnocchi for lunch, and Chris had requested enchiritos for dinner. I found a recipe online and got to work. The food looked good, but it was just ok. The sauce was from scratch and it came out really bland. It definitely needs some tweaking. Maybe we will try them again but I will just do it my own way without following a recipe. We also had some orange chicken from Trader Joe's this week that was so delicious!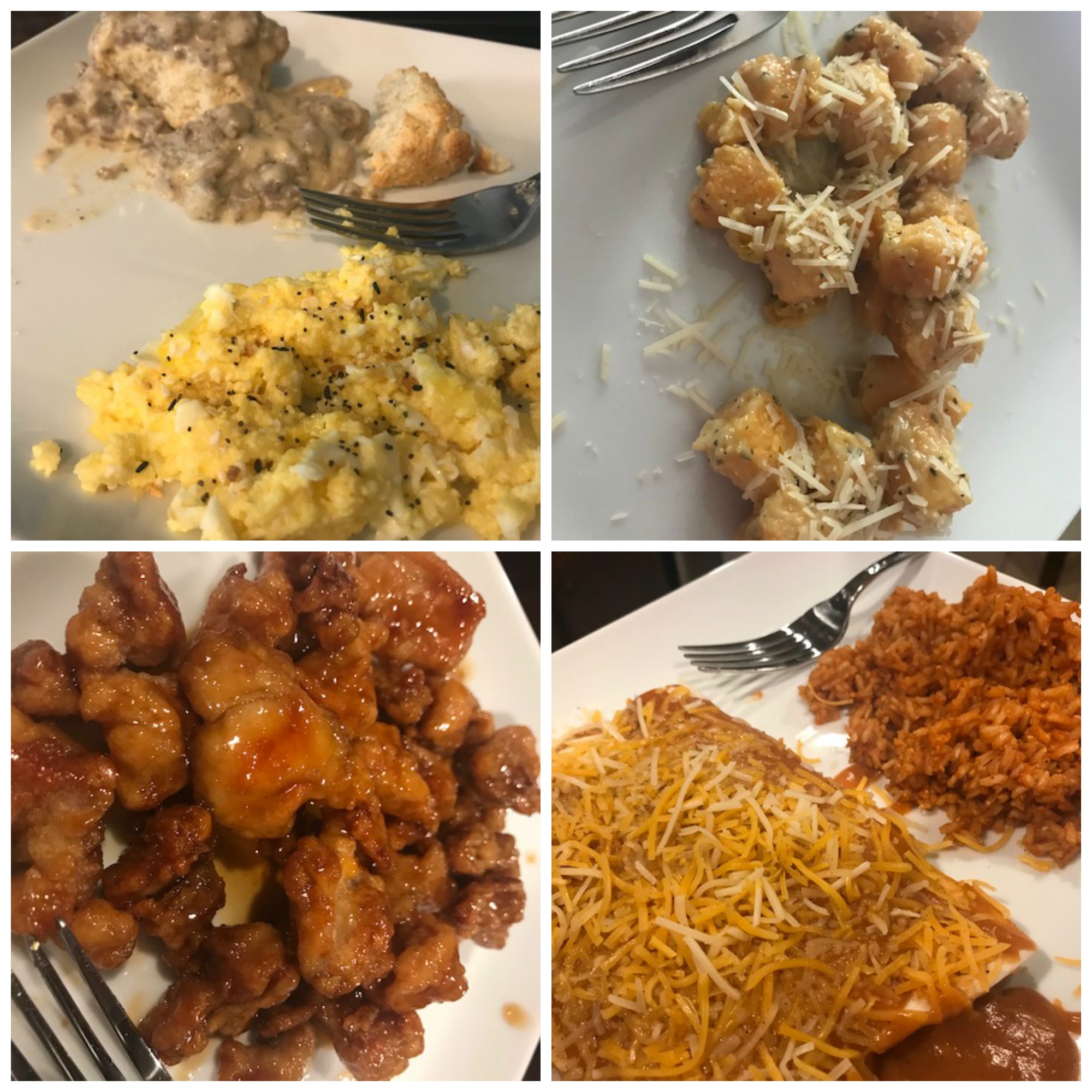 After Zoe went to bed last night, we caught up on The Originals and watched some more Blue Bloods and called it a night. I have a feeling it is going to be a long Monday at work! I hope you all had a wonderful weekend. Linking up with Biana.