I cannot believe that next Monday is Christmas!!! Speaking of Christmas, spam me with your favorite Christmas breakfast recipes and ideas. I am going to make cinnamon rolls for Christmas Eve, but I want to make an extra special breakfast for Christmas and start a new tradition. I am thinking a breakfast casserole or crockpot recipe or something. Clearly I will be spending all week on Pinterest, but I want your suggestions too!
This past weekend was wonderful. Well, until Zoe got sick on Sunday. Luckily she is doing better, but I am working from home today to keep her away from all the germs to be sure!
On Saturday, Chris and I set out to knock out a big chunk of our Christmas shopping that we had left. We went to Bargain Hunt in Irondale and found a ton of good deals and left with a cart full of stuff. I then headed over to The Summit with no clear destination in mind, only to realize that we really needed to be in Hoover instead. A quick jump back on 459 and we were at the Bargain Hunt in Hoover pretty quick. Found a few more things at that one, and then had lunch at J Alexander's.  We shared the spinach queso and I got the Thai Kai salad. We ordered Zoe smashed potatoes and she shared my chicken from my salad with me. She is such a good eater these days!!!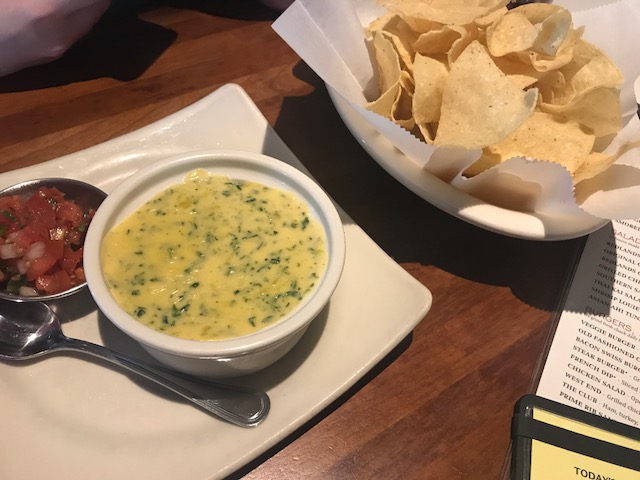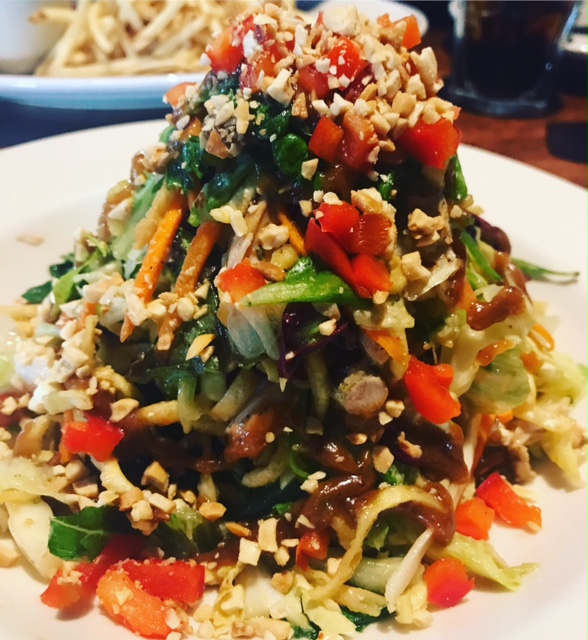 We then walked around 2nd and Charles and then headed back to Trussville. We were on the search for Fingerlings for our nephew all weekend, so we wanted to check out the Walmarts and see if they restocked. No such luck at either that we went to, but I did find some this morning!!!
Chris mentioned that Olive Garden to go sounded like a great idea for dinner, so he ordered it and we hung out at Best Buy until it was time to pick up our food. We had a wonderful day, and it was so much fun Christmas shopping for Zoe and our family. Zoe was so amazing all day, but eventually she was over it. Pretty sure she may get her inability to hide facial expressions from me. At least we will always know where we stand with her?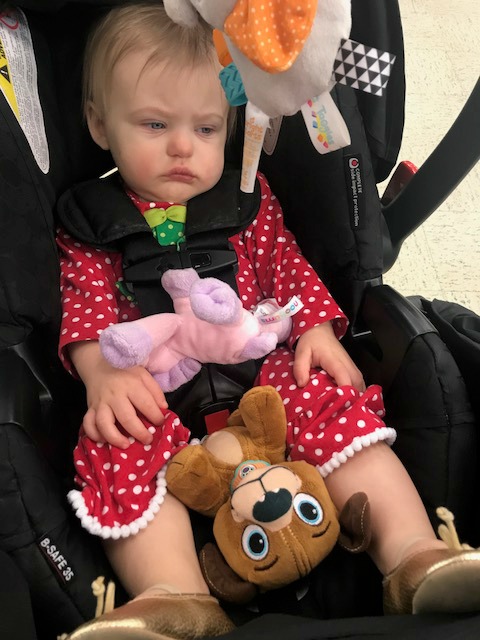 Sunday we headed out early to get our grocery shopping done. That was when we realized that Zoe really wasn't feeling well, so we quickly headed back home and hung around the rest of the day watching Christmas movies and snuggling.
Oh, I forgot to mention on Friday when I dropped Zoe off….one of her sweet teachers handed me a bag that had Zoe's picture on one side where she is wearing reindeer ears and her little tiny hand prints on the other made to look like reindeer. Inside was the most beautiful plate with her foot prints on it. Have I mentioned how much I love her daycare  and teachers??? I hate not being there with her 24/7, but I know that when Chris and I aren't with her, she is getting lots of love. How precious is this???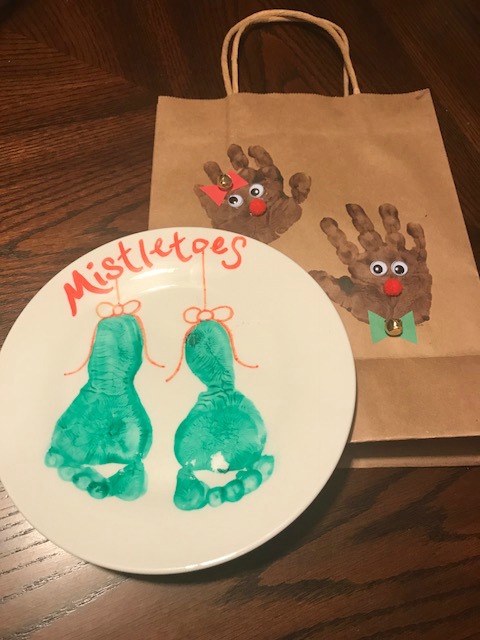 I hope you all had a wonderful weekend!! We are in crunch time for Christmas shopping! Have you finished or are you in the party that waits until the last weekend to go? Linking up with Biana.