Here there, Friday!!! I am not sure what all we have planned for this weekend. It is basically the last one for us to get any Christmas shopping done, since we have Christmas get togethers starting next Saturday with family. I am hoping we can get the supplies to make a gingerbread house and maybe catch a few more Christmas movies this weekend, along with whatever else we decide to do! Have you finished your shopping?
Favorite Memories:I had lunch with Laura yesterday. We decided on Saigon and I had the hardest time deciding what to order because everything sounded amazing. The spring rolls as an appetizer is always a given, and we had seen a Cider Wassail Slushy on Instagram earlier in the week so we knew that had to be ordered as well! (Cider Wassail slushy: apple cider, rum, cinnamon, ginger, orange juice, simple syrup, & anise.) I finally decided on the B4 pork and noodle bowl with egg rolls and it was soooooo good! We might be going back there again next week because their deliciousness cant be beat.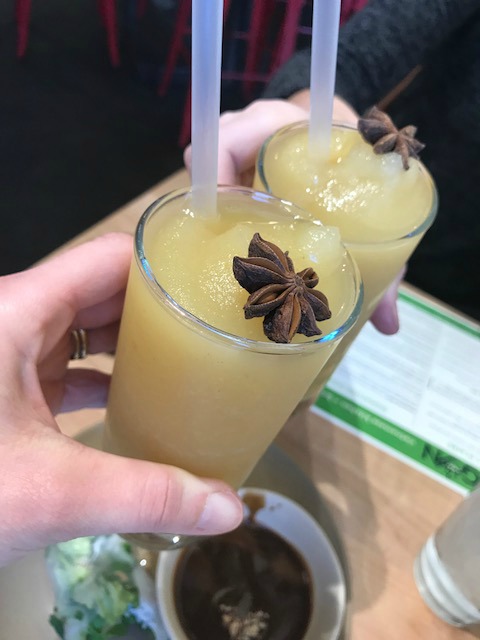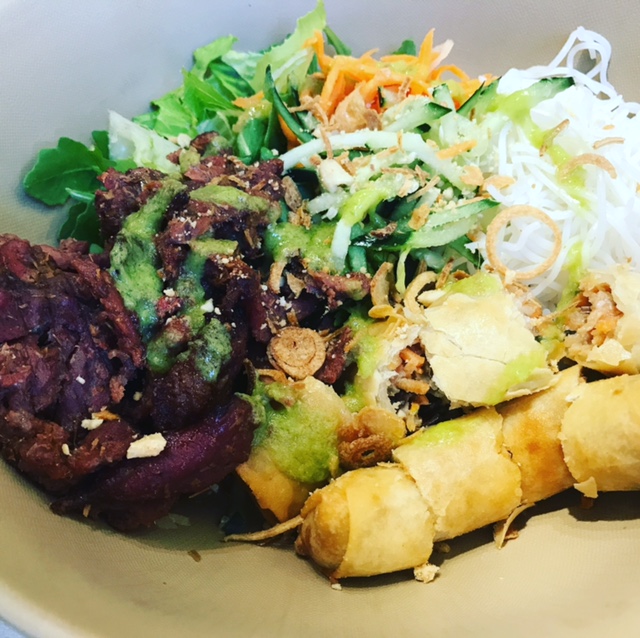 We are slowly trying to wean Zoe off her bottle. Honestly, her feeding times have been some of my most favorite moments over the last year. The way she will just stare into my eyes sometimes, or hold my hand while she takes her bottle is just the sweetest. I will never forget her gummy crinkled face smile that she gives me sometimes after she is finished. Or the way she she is silly and will hide behind it and giggle like in the picture below. Or how she screams when you take too long to get one together for her. It is bittersweet saying goodbye to these bottles. The ones I have spent hours and hours of my life cleaning over the last year. The ones that have given Zoe all the nutrients.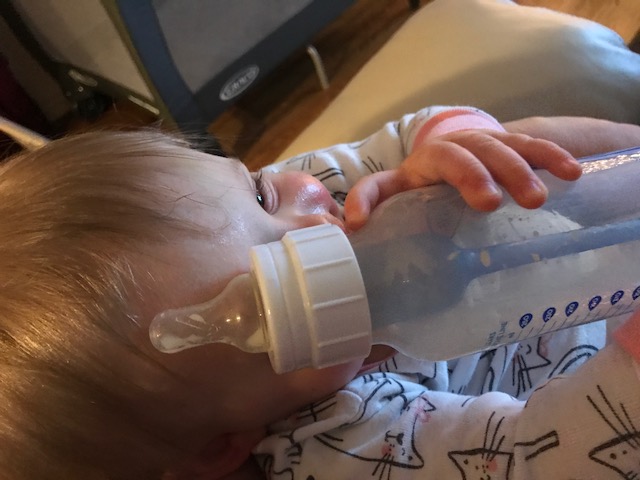 Favorite Recipe: I mentioned before that I am going to be doing Whole30 again in January. If you are looking for a good reset, please join me!!! I would be happy to share any recipes I have loved or any knowledge doing it the last two years. Anyways, I always struggle with breakfast because I really hate eggs. How amazing does this pumpkin apple bake look???
Favorite Beauty Buy: I had to make a Sephora run this week to get face wash. I need some new lip products, a lot of mine are about empty. I have been dying to try the NARS Rita for a really long time. I always talked myself out of it before, but decided to pull the trigger. I love it!!! This has to be one of the longest lasting lipsticks I have ever used. Plus, the packaging is amazing. The lid is magnetic, so it isn't falling off in your black hole of a purse….ruining all the things. It is true what they say, it really is the perfect red for any skin tone. Thanks Lindsay for recommending it!
Favorite Funnies:
Linking up with Amanda. Hope you have a fabulous weekend!