It was 36 degrees when I woke up this  morning. It was over 80 just the other day, and supposed to be 80 again tomorrow. Get it together, spring!!! Winter is hanging on like a clingy ex, isn't it??? We had a good weekend over here. It was a good mix of cleaning all the things, catching up on some good TV, seeing lots of family, and relaxing.
Friday started with lunch at SoHo Social with a friend/old co-worker. If someone asks me what my favorite restaurant is in Birmingham, I can't give you just one. But this one would be on my top five list for sure. I got the three bacon BLT with pimento cheese, sans the L and T and grilled on rye bread. OMG!!!! I was only able to eat half of it, because I loaded up on brussels, and the other half was perfect for Saturday morning breakfast in the toaster oven!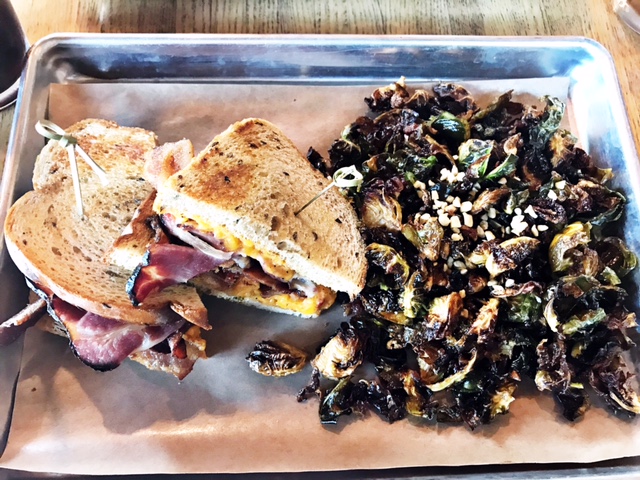 Saturday morning we decided to get all our grocery shopping done since the rest of the weekend was supposed to be nasty and rainy. Of course that means a trip to Target! Zoe knows what's up when she sees that bullseye.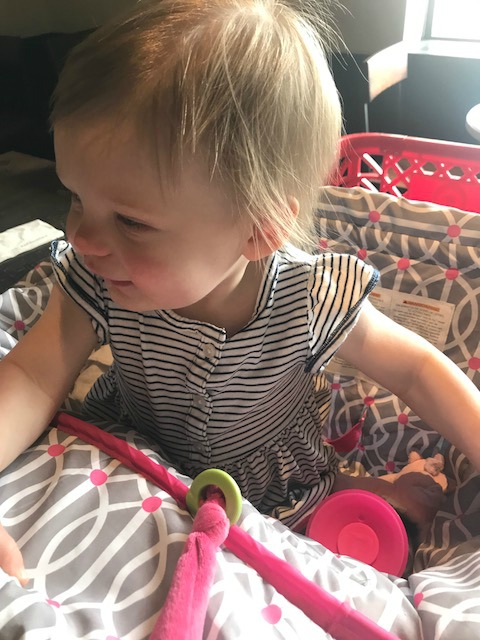 In true first world fashion, I was too exhausted from spending a ridiculous amount on groceries to come home and cook lunch. So we grabbed some Moe's BBQ to go. Mmmmmm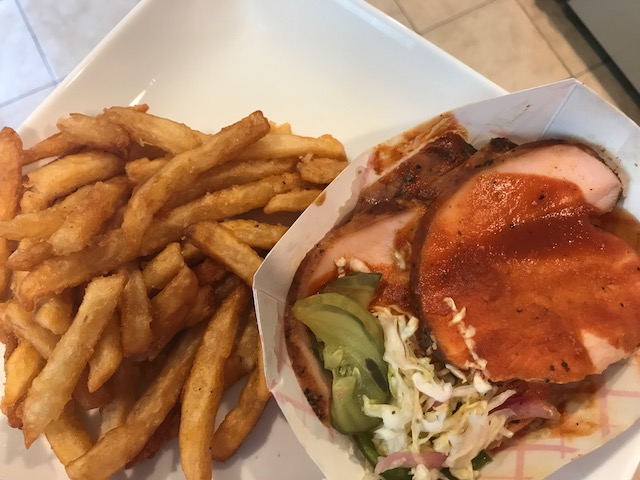 Zoe took a 3+ hour nap on Saturday, so I was able to get ALLLLLL the cleaning done!!! It was fabulous.
Sunday morning, my sister came over to visit for a little while. We then met up with Chris's parents for lunch at our favorite Mexican place. Zoe is a fan of rice, beans and tacos. I mean…she is our kid! Apparently this is her newest pose, not looking at the camera.
Sunday afternoon my dad stopped by to visit and brought Zoe a few goodies for Easter. He got her the cutest stuffed bunny, an Easter book, and of course…peeps. Just when I thought all the candy was out of the house. You know I am going to be in that, right?? It was nice getting to spend some time with him. The rest of the day was spent playing, watching too much Puppy Dog Pals and Vampirina, and catching up on the Chicago shows and Grey's when Zoe went to bed.
Just like that, Monday is here and it is back to reality. Linking up with Biana. I hope you all had a wonderful weekend!