This weekend I had plans to do all of the things and well…I did none of those things. Oops? It started out innocently enough on Friday at lunch. My goal? Finish at least one person on my Christmas list. I did that and shopped the Sephora VIB sale. Total win. The store didn't have my foundation so I had to place an online order too. I really needed that now because I have been scraping bottom for weeks. Oh well, what can you do?
Saturday morning I finished reading Trophy Wife, cleaned the house, did some laundry, put together the Pack 'n Play, and put batteries in any baby items that needed batteries. Mac supervised my assembly of the Pack and Play among a pile of Chris's shoes in our room. He is a weird one. All hail King of the Nikes.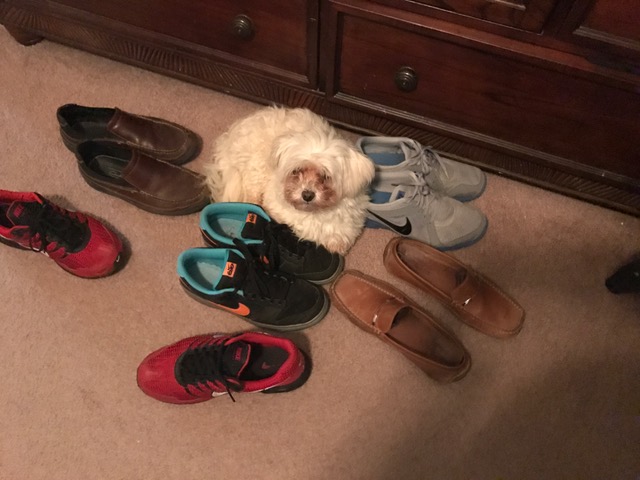 Then we headed out to watch some football! We started out at Chris's parents house for the Alabama game and then headed to World of Beer to catch the Georgia vs Auburn game because it was a friend's birthday and they were there to celebrate. I was happily surprised that Georgia pulled out a win!!! I really thought everything was going to come down to the Iron Bowl…but nope. Then after seeing some more games, I realized that all three of the other top four teams would fall. I can't say that I am mad about that either…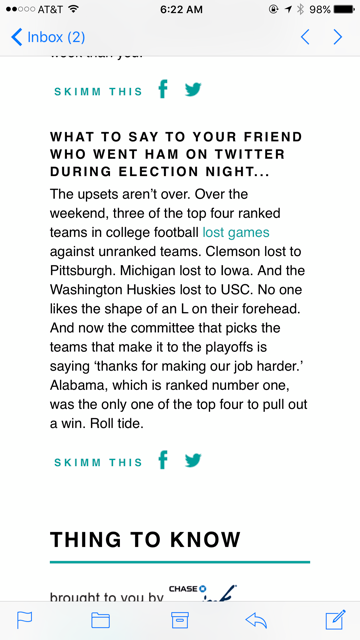 I found it funny that Washington was chanting "We want Bama" before their game. Ummm you lost to a team that we won 52-6….no you don't.
Saturday night we didn't get home until nearly 8pm and I was exhausted from being out all day so nothing else was accomplished. Around 11 or 12 I started to get some pretty strong contractions and they lasted most of the night. I thought we might have to go to the hospital but they quit early morning. I have a feeling I am just going to be on edge a lot over the next two and a half weeks!!!
Yesterday I got up and got out early to run our errands. I have been looking for a robe and some pajamas to wear to the hospital and around the house after baby and I just haven't been having any luck. I finally found a robe at Kohl's yesterday and decided to just go to Motherhood for some nursing sleep wear and tops. I got our grocery shopping done and headed back home to get the homemade sauce going for our lasagna for dinner. Every year for our anniversary I make lasagna from scratch. Yum!!!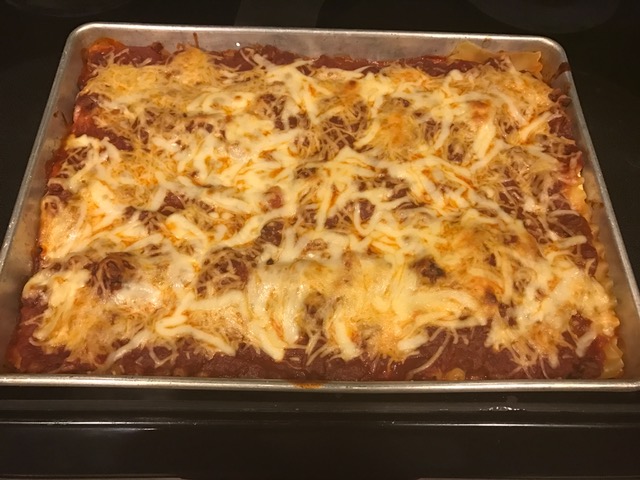 We caught up on a few of our TV shows and I never got around to hanging all of the decor in the nursery or getting our Christmas stuff out. Chris went to bed pretty early and I stayed up full of anxiety. I should have made more of an effort to at least accomplish one of those things I kept thinking!!! So I stayed up to midnight watching Miracle on 34th Street and writing out some thank you cards. At least I can cross those of my list.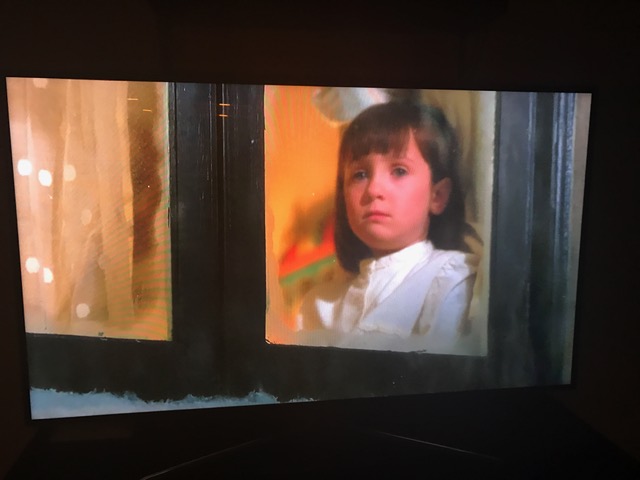 This guy didn't seem to mind some of the down time either…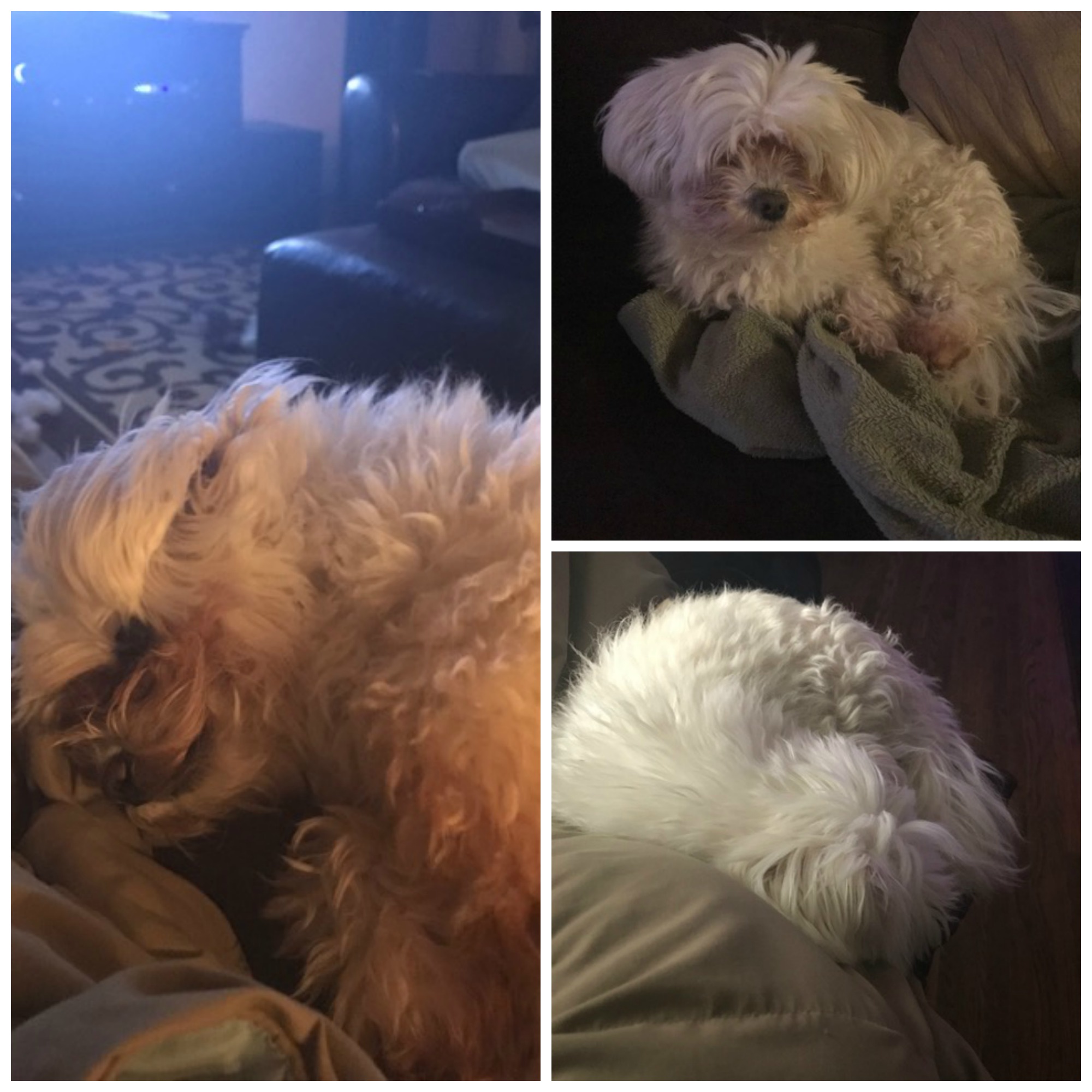 And just like that, another weekend has come and gone and I still have lots to do! This weekend was the first weekend I really thought, could this be the last weekend before baby? Who knows?! I have a lot to do at work this week. My pipeline has gotten long again and I need to do as much as I can to stay caught up before I go on leave. One night after work, I might have a hanging party in the nursery to at least knock that out. The Christmas stuff can wait until next Saturday. What have you got going on?
Linking up with Biana.