Who else is excited that the Sephora VIB sale starts today?!?! Just in time because I am literally scraping the bottom of my foundation this morning!!! Somehow we are creeping up on the middle of November already and you can tell because all the Black Friday ads are starting to leak and stores are having early Black Friday preview sales. Did you catch the one Target did with Cartwheel yesterday? There were a few things I saw on it but I never made my way over there. Bummer, but I am sure there will be others!
This weekend Alabama plays Mississippi state at 11am. Early game! Does anyone else hate Mississippi State games because of the annoying cow bells? Those things hurt my head!!! Other than that, we have a few things to get done around the house and some anniversary celebrating to do.
Favorite Moments:
–Monday, Laura and I finally had our burger date at Jack Brown's. It was extra delicious and enjoyed since it was on a Monday. I ordered my favorite, the Danny Laruso, that has cream cheese and pepper jelly on it with a side of sweet potato fries and their crack sauce. Annnnnd of course we had to get fried oreos for dessert because Mondays!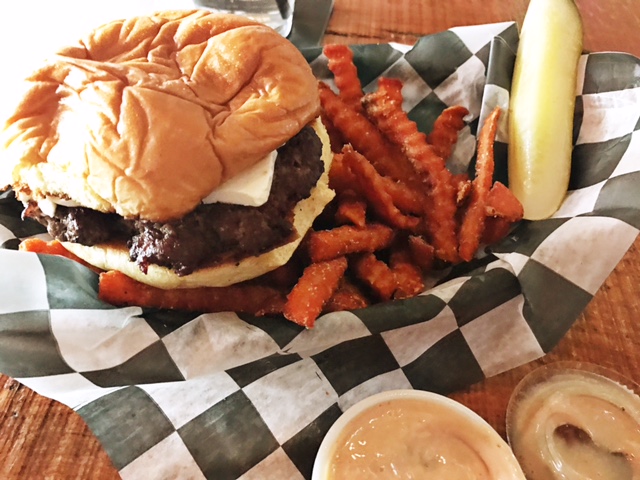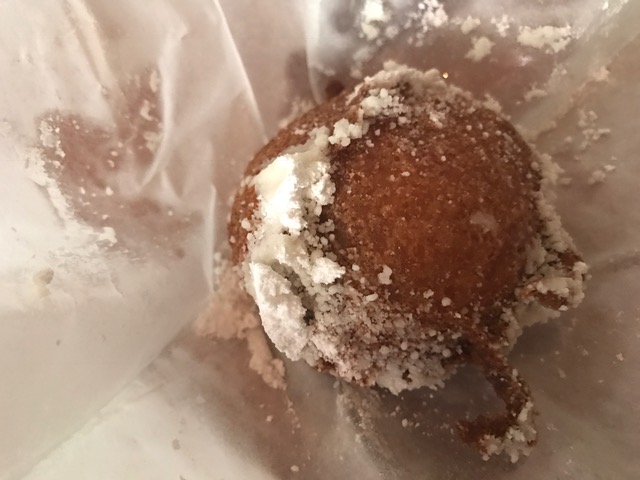 –Got my first Peppermint Mocha of the season on my way to the office yesterday and got a little more in the holiday spirit with the red cup and one of my fall/winter purses. Do you have certain purses you carry during certain seasons?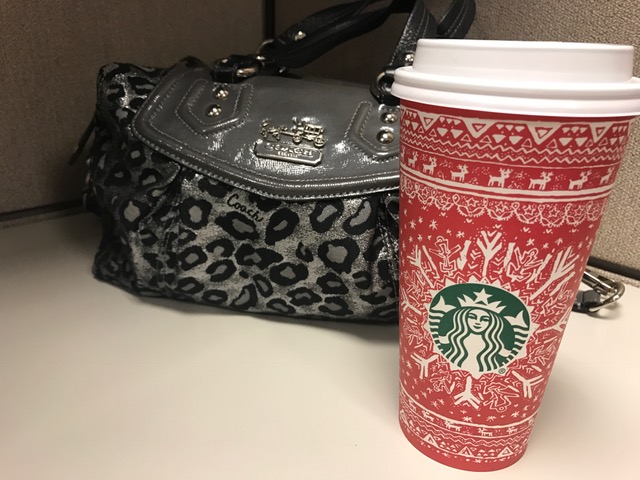 –This guy! The top left picture is him doing his daily "PC" (perimeter check) around the yard. And the other ones? Such a ham, right?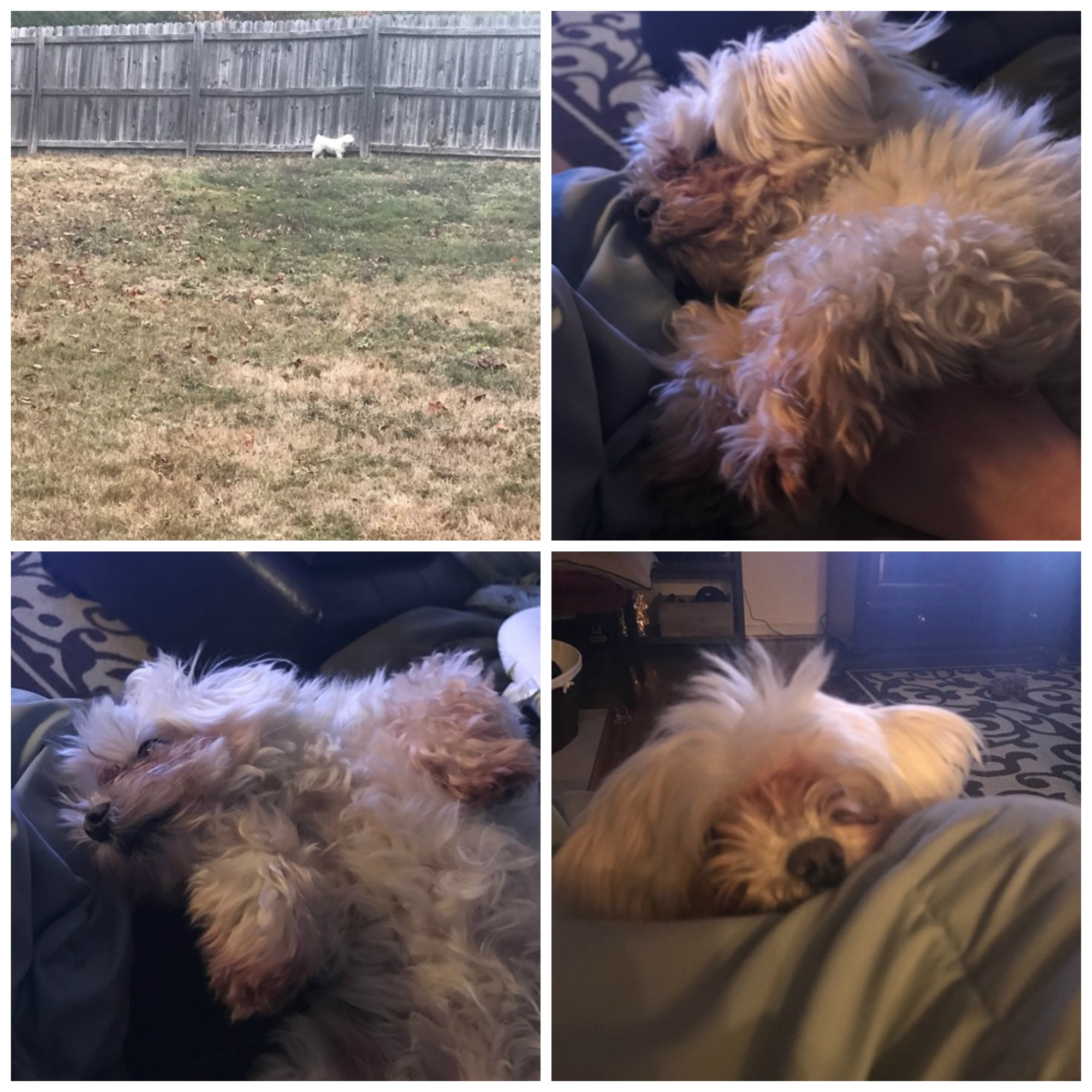 Favorite Delivery: I received the Cozy Voxbox in the mail from Influenster. There were a few products in the box I was already familiar with, but always happy to receive!! And a few new to me things.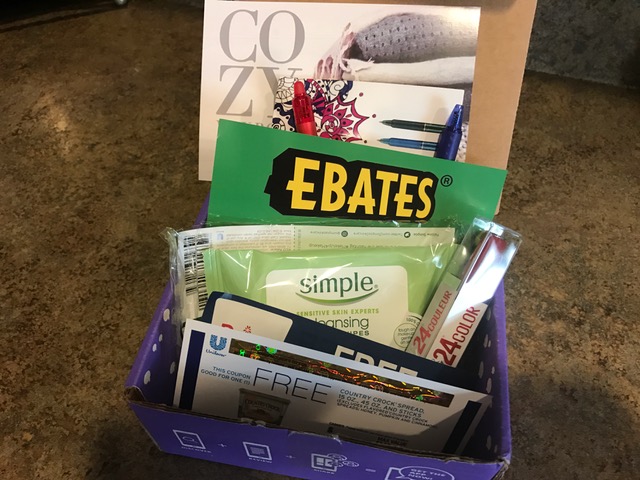 Simple Wipes – Love these! My favorite of the make-up wipes! I actually had just finished a package and bought a new one, so I am saving these for my hospital stay.
Daisy Sour Cream – A staple on taco night, am I right? What I really loved about this specific one is the squeeze tube it comes in. MAJOR game changer for tacos, nachos, and anything you are trying to dress up with some! The only down side is they gave me a free coupon for this and the coupon didn't work so I was pretty disappointed that I didn't get mine free and I am still praising the tube packaging so you know it is good.
Country Crock – Another household staple. What more can you say about it?
Pilot Frixon Clicker Pens – Who doesn't want fun new pens?!?! Am I the only one who gets excited about office supplies? I just loved the way these wrote and that they have the comfort grip on them. They are erasable and they say they are retractable but I can't figure out how to retract them? Mine might be broken in that department but they still write great!
Maybelline Super Stay 24 Color in Keep Up The Flame – While this color isn't something that I would normally grab for myself, I am more of a nude, pink or berry girl….the staying power on this one is pretty good! It has a double-sided two step tube to lock in the color.
Ebates – I have never used Ebates in the past. Mainly because I used to not do a ton of shopping online other than Amazon. Now that I have a baby coming, I see my love for stores changing at least a little and am signing up!
Favorite Recipe: Since our anniversary was on a Thursday, we decided to wait and celebrate this weekend. It has been a tradition for me to make homemade lasagna every year so I might be pulling this recipe back out! Yum!!!
Favorite Lusts: After high praise from Katie and Mattie, I put these leggings at the top of my Christmas list. According to them, the thick waste band makes them super comfortable, they stay up and you can see right through them. And the price isn't too terrible either. Everything I ask for in a legging!
Favorite Links:
–I love looking at gift lists to get some ideas not only for gifts, but find cool products I never knew existed. This Real Simple Tech Guide has some great ideas on it!
Favorite Funnies:
Besties…
I want to thank all the Veterans out there for their service. I hate that there are people out there burning the very flag that they fought so hard to protect. Let's have some respect for our country and not burn our flag!!! That solves nothing. Instead, go put some good out into the world and thank a Vet. 
Linking up with Amanda. I hope you all have a wonderful weekend!