Hey there, Spring! It is supposed to be 75 here today, so totally appropriate to ring in the new season! Pretty crazy that just a few days ago we woke up to 17 degrees. Whose allergies are going nuts like mine? Woof. We had a lot of fun this weekend!
Saturday we headed out to get Chris some new clothes. He was swimming in some of his clothes since he had lost a lot of weight this past year, and some of his other clothes were just worn. He found some great things at Belk, Clarks and Nordstrom Rack! We decided to head over to Outback for a late lunch/early dinner. There was all kinds of chaos going on in the parking lot. Two fire trucks, several ambulances and a whole lot of cops. When we left we looked over at where everything was going on and it appeared that the entire store front window of Dick's was gone and caution tape was up. They were loading a car that's front end was basically gone onto a tow truck. Soooo I am guessing the car crashed into the store? How does that even happen?? Put your phones down people!
It was quite the scene. You know what wasn't quite awesome….our experience at Outback. Our waitress pretty much sucked, Chris's steak was so nasty he took one bite and was done, and we watched the servers push around the trays instead of carrying them. Isn't that a little lazy?It wouldn't have been that a big a deal but it was really distracting at they kept pushing by us. I ordered the steakhouse salad, which was much better than Chris's meal. Zoe had a total meltdown there though. I think she felt our bad vibes. And desperately needed a nap. Man she fights those hard these days!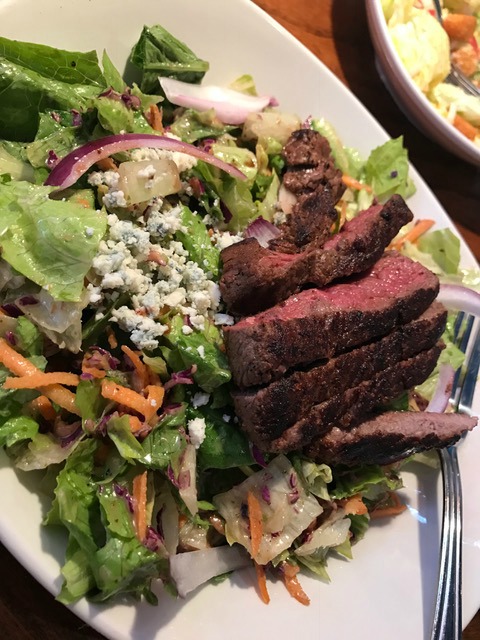 Saturday night we came home and watched Office Christmas Party. It had it's funny moments. She 100% made the movie!
Favorite quote: God would drive a Kia.
I made some Gorgonzola gnocchi since our lunch/dinner left much to be desired.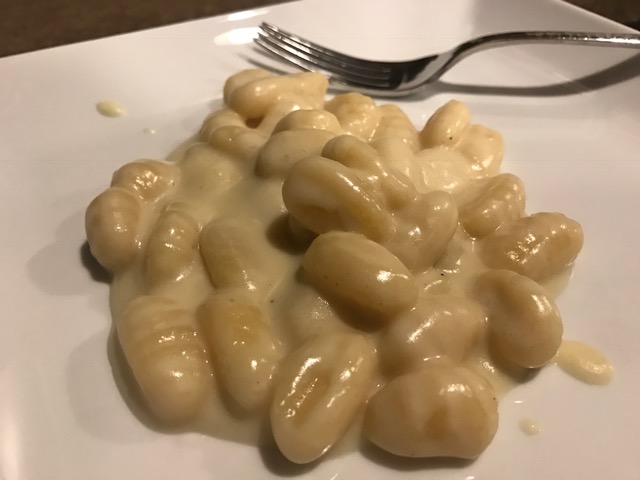 Sunday morning I got some cleaning done while Zoe napped and then we headed out to do our grocery shopping and pick up a few things at TJ Maxx. We grabbed some Moes BBQ to bring home for lunch and dinner. Yum!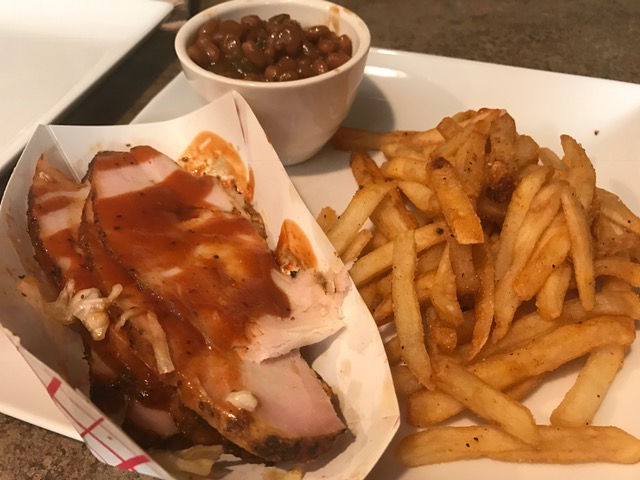 Zoe and I had a fun little photo shoot on Saturday. I was just playing with her little tutu. She's such a cutie.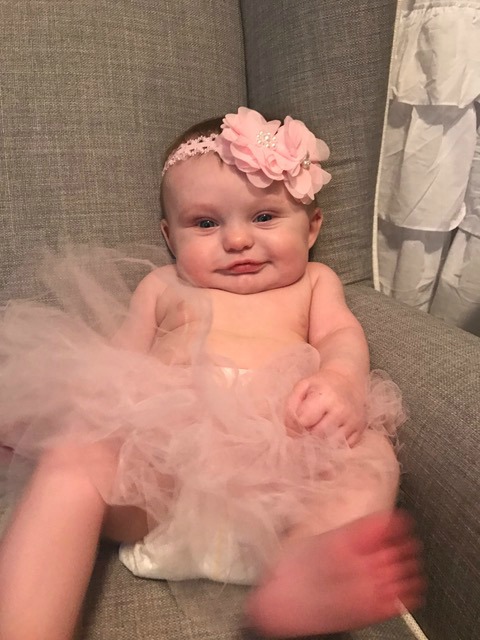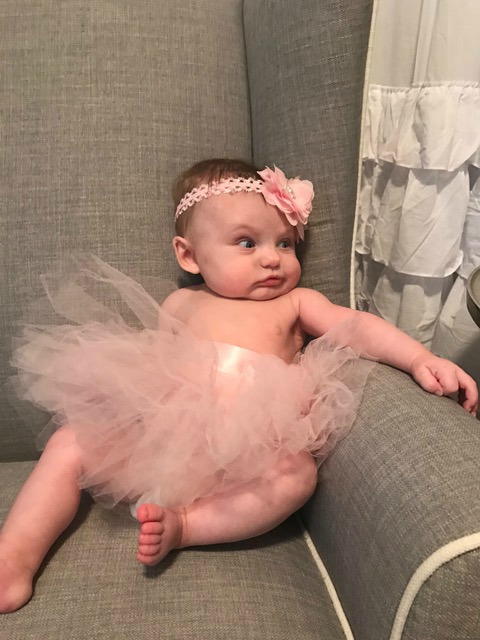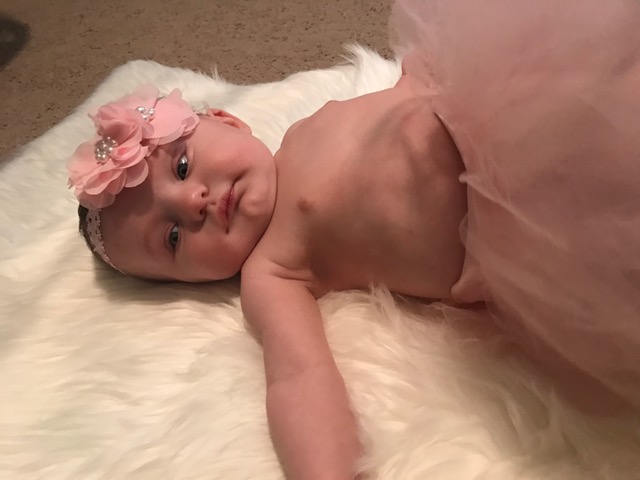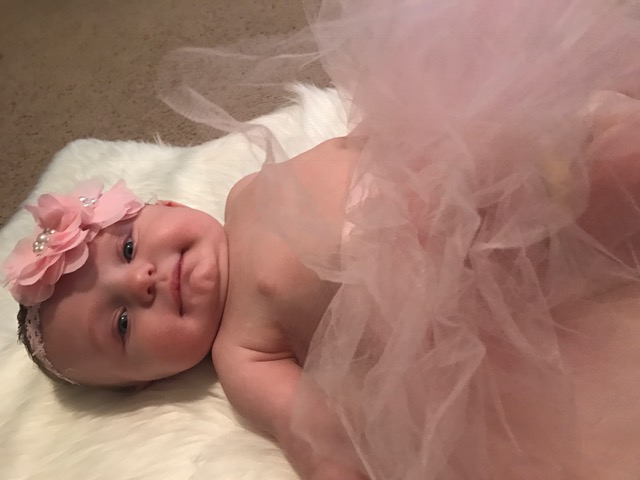 We also had a silly little selfie session after one of her feedings. She cracks me up.

And that was basically our weekend. I hope you all had a great one! Linking up with Biana.