I want a recount. It can't possibly be Monday already?! This weekend we didn't really have any plans for Saturday and Sunday, but it ended up being much busier than expected!
Friday – I met up with Laura after work Friday evening for the Pride of Dixie event at World of Beer. There were fifteen Alabama breweries in attendance with FORTY taps. Forty people. 4-0. Try picking a beer with all that going on! I couldn't believe the turn out! I got there shortly after 5 PM and there wasn't a single table available inside. About 15 minutes after I got there, all the outside tables were gone and there were people standing around everywhere. In 40 degree wet weather in Alabama might I remind you! Such an amazing event for this city and the breweries here! I tried the Rocket Republic Peanut Butter Astronut Brown beer. It was delicious!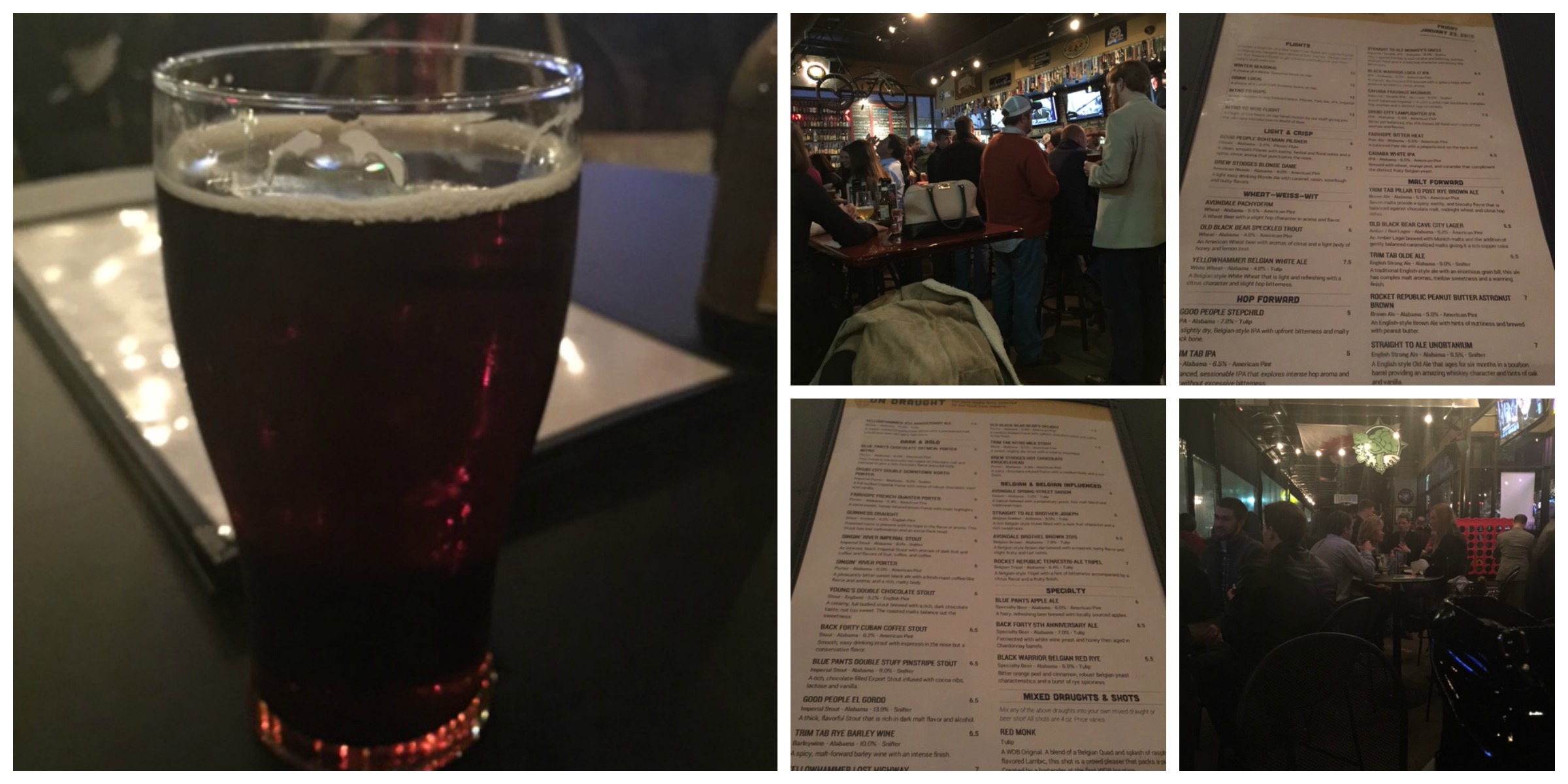 Saturday morning I did a deep cleaning in the dogs room. I vacuumed, cleaned out their crates and threw out their old beds and blankets. Then they got baths as well, the little stinkers!
Chris and I headed down town after that and grabbed Jack Browns for lunch! It has been awhile since we have been and it was so damn delicious! I got the Danny Laruso (cream cheese and jalapeno jelly) and we split fries.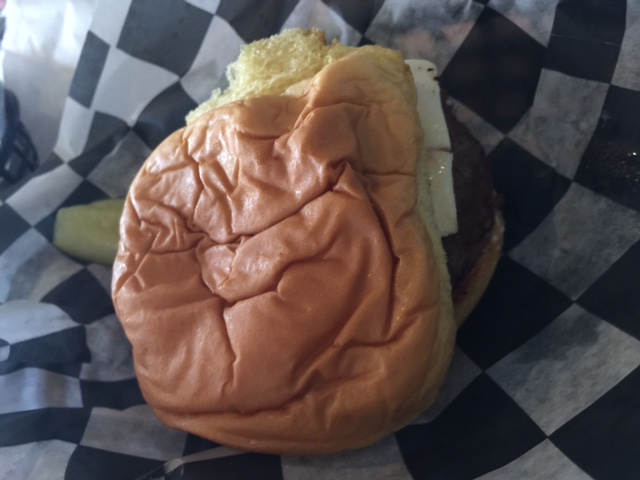 We then decided to hit up some thrift shops. We scored some really good deals on some old Xbox's and a Sega. We decided if they didn't work we would do something crafty with them. We also got some old Xbox games and a few Nintendo games that we didn't have. From there we headed to TJ Maxx to get the dogs their new beds and I got the first piece for our gallery wall too!
Sunday – We met up with Chris's parents for lunch at Village Tavern. They have the best crab dip!!! I also got their tomato basil soup and a spinach salad and failed to take pictures. From there, we headed to the Antique Flea Market Mall in Gardendale. You guys, we scored big time!!!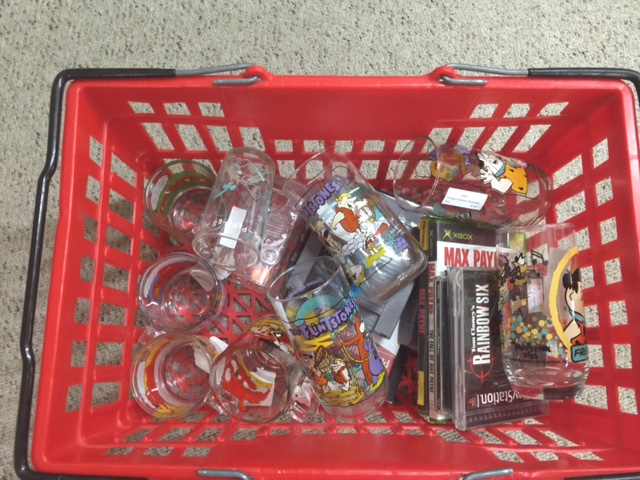 So many video games!!! A few were rare, hard to find ones. Also, I collect character glasses from the 60's – 90's and these ones were too good of deals to pass up. One day I will have to share my collection with you. One or two of these might be repeats but I dont care, these were a steal!
We got our grocery shopping done late in the evening and had peanut butter cookies for dinner.
And that was how the weekend just flew right on by!!!
In other news, Crispy M&M's are back you guys!!!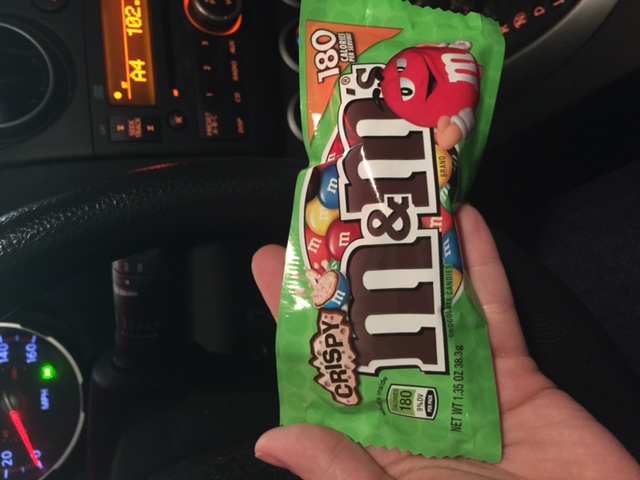 I found that single serve pack at Walgreen's but they have the full size bags at CVS. Go getcha some!
I hope everyone has a fabulous week!