Hey, hey there people! Can you believe the first weekend of August is in the books already? August means we are that much closer to football season! And more importantly…it is my birthday month!!! I hope everyone had a great weekend.
Mine started out on Friday with finishing My Kind of Love and starting The Art of Racing in the Rain. I am trying to get back on track with my summer reading challenge!
Saturday morning we got up early and tackled some yard work for two hours. There is nothing more satisfying than some good old physical labor where you can see immediate results. We deserved a reward for our hard work, so we headed to Jack Brown's for lunch! I had the Curious Traveler Lemon Shandy, the Danny Laruso burger, and Chris and I split some fries.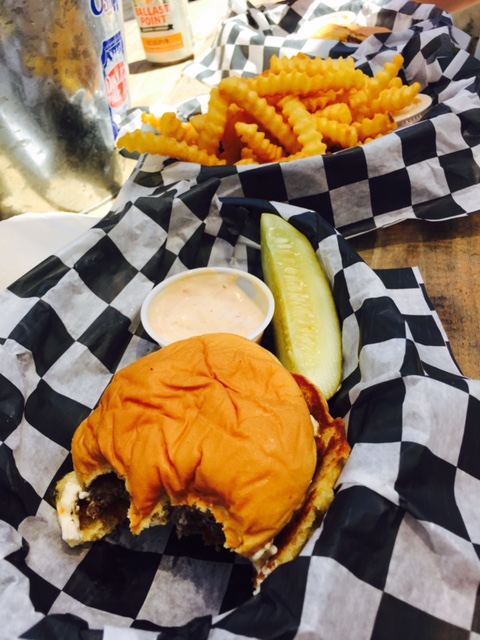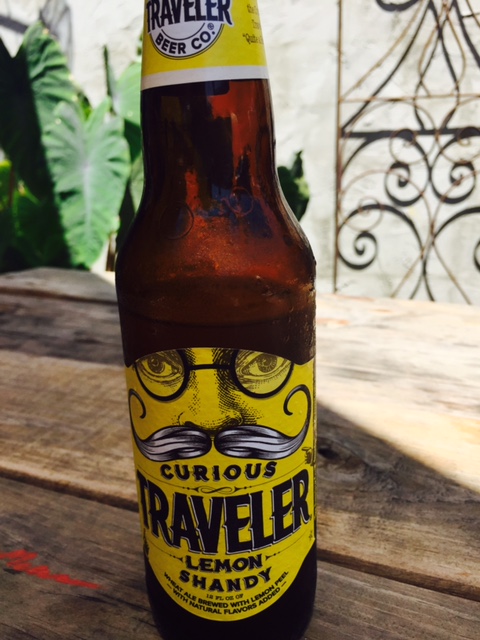 We then, of course, headed to World of Beer to hang out on their patio. It was a unseasonably cool 96 degrees with humidity much lower than usual. It was delightful!
I started off with a a seasonal local, Trim Tab's Raspberry Berliner Weisse.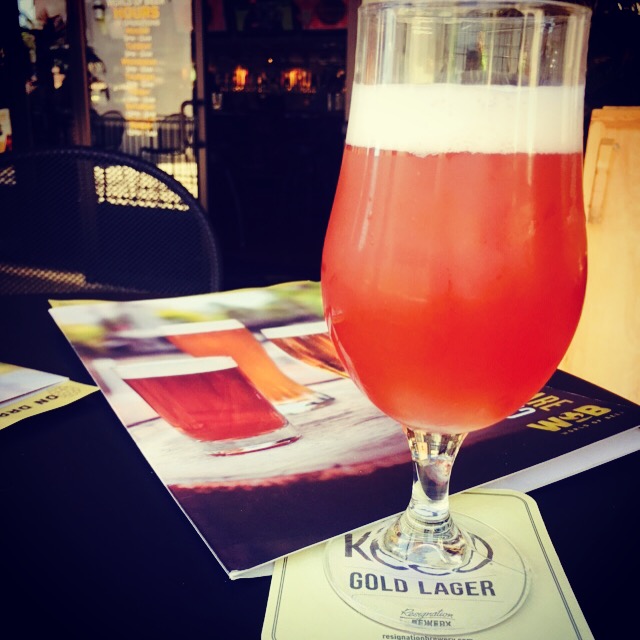 And then tired Blue Pants Candy Bar Pinstripe which was freaking amazing. This might be one of my new favorite stouts. It was creamy with chocolate and peanut butter flavors. Much like a liquid candy bar.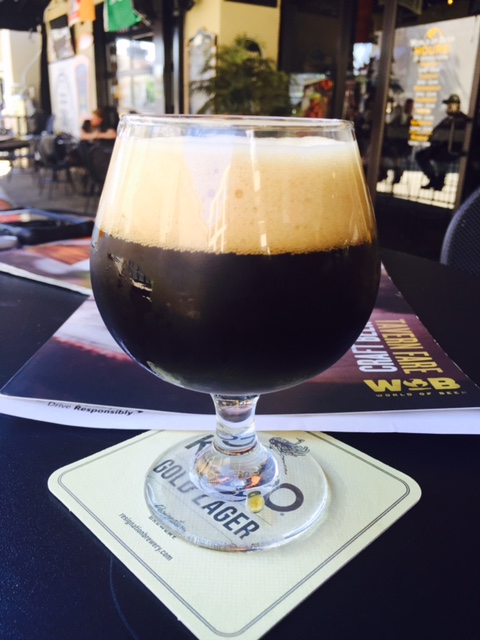 Saturday evening we spent some time with Chris's parents and then called it a night.
Sunday was spent meal planning, grocery shopping, food prepping and binge watching Hart of Dixie. Oh and laundry. The never ending laundry.
Other scenes from the weekend included his Royal Highness, Sir Mac, perched upon the top stair overlooking his kingdom.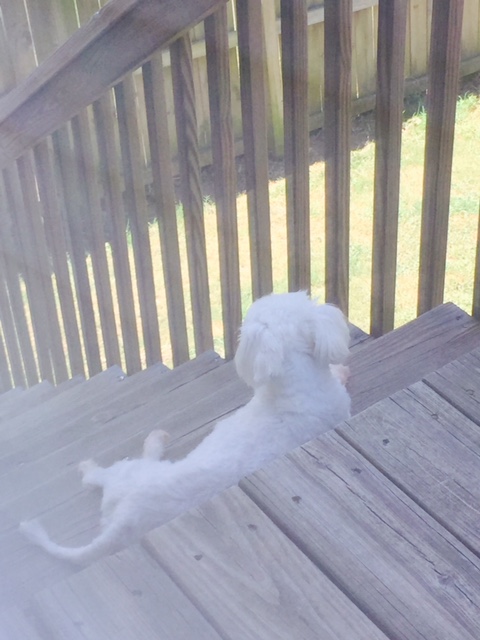 I hope you all had a fabulous weekend! Let's go ahead and tackle this Monday!
Linking up with Biana.