It's book day!!! This was a really good reading month for me, as I had two five star  books and two four star books!! Linking up with Steph and Jana.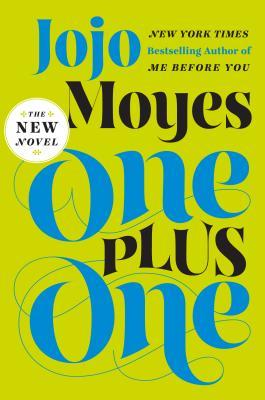 Jojo Moyes is a wonderful author. She has a way of sucking you in to her characters and their stories. This was such a great read! I did this one via Audible. I hate when people compare this book to Me Before You. Stop it. That book was amazing, but this book is a complete stand alone and a wonderful story in itself. I loved each of the characters, and while the author switches the POV for different chapters, it is not hard to follow. It started out a little slow for me but once you get in to this book, you are in deep!
Bottom Line: Read it!!! This book made me laugh, smile and cry.
Rating: 5/5
This is a mystery book about a girl named Amy who went missing in 1995 and was found in a vegetative state and has been living in a ward at the hospital ever since. A doctor has discovered that some of his patients do in fact have brain activity and can communicate through research testing. Alex, an alcoholic journalist, is writing a story about Amy and discovers some facts that could lead the police to who actually did this. But can she get her alcoholism under control enough to accomplish that?
This book was both really interesting, but slow moving. I didn't really understand the whole point of Alex's alcohol problem and how it played in to the rest of the book until the end. There were certainly some parts that could have sped up or been left out to make the book move along quicker, but it was still a decent read.
Bottom Line: If you like mysteries, this was a decent read. I thought I knew who did it all along but I was actually wrong. Though to be honest, the ending fell a little flat for me.
Rating: 3/5
**I received a copy of Try Not to Breathe from Netgalley but all opinions are  honest and of my own.**
This is mostly a love story, but also a story about surviving and moving on. Evangeline was nearly beaten to death by her husband, and officer Hunter Sloan finds her. He cant get her out of his mind and has a troubled past of his own. They end up as neighbors, but Evangeline has sworn off men and dating for awhile.
Bottom Line: I really liked this book. Some love stories are sort of cheesy or don't have a lot of depth, but this one was quite enjoyable. The book moves along rather quickly, I finished it in just a few sittings. Read it.
Rating: 4/5
**I received a copy of After We Fall from Netgalley but all opinions are  honest and of my own.**
This is a modern day retelling of Pride and Prejudice. I have never actually read Pride and Prejudice or seen any movie version so I can't really compare the two but what I will say is that I enjoyed this novel. It took me a little while to get in to, and there was a character in the book I couldn't stand….but you were supposed to not be able to stand him by the end. I thought this was a really cute retelling and I am glad I read it.
Bottom Line: Whether you liked Pride and Prejudice or not…I think this is a good read. I really enjoyed it and it was cute. Read it.
Rating: 4/5
**I received a copy of The Girl From Summer Hill from Netgalley but all opinions are  honest and of my own.**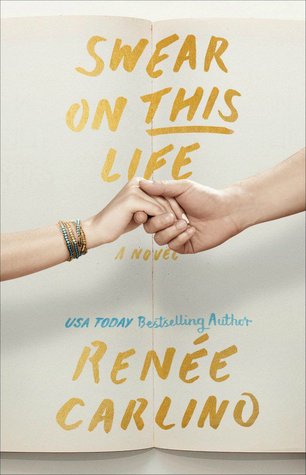 What would you do if you discovered a best selling book was written about your life?!  This book is about two kids who had a rough life and became friends out of necessity for each other, and weren't aware at the time, but were so much more. This is an epic love story and I connected with Em and Jax/Jase instantly and their story of struggle really touched my heart. There is nothing about this book that I didn't like. You guys…..this book!!! This is my second book from Renee Carlino and I absolutely loved it! I actually think I like this book even more than Before We Were Strangers which I also rated 5 stars.
Bottom Line: Just read it!!!!!!!!!! I am going to go ahead and say it, probably one of my top reads so far this year. Cant wait to see what Renee releases next.
Rating: 5/5
**I received a copy of  Swear On This Life from Netgalley in exchange for my honest review, all opinions are  honest and of my own.**
Other books I read this month
Read any good books lately?