Linking up with Steph and Jana for another month of Show Us Your Books! I feel like a read a few really good ones this month. In fact, they were all decent reads.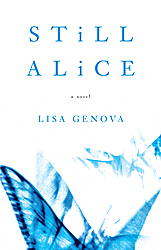 This book you guys!!! I had all the feels. I literally blubbered through sections of it and it was so captivating. Let's get real for a second, shall we? Alzheimer's scares the shit out of me more than most diseases. I mean, cancer is awful. But Alzheimer's? It literally strips away every piece of you and leaves you a confused and lost soul. It is so hard for not only the victim of the disease, but the family and friends. I think that this book really put it in to the correct perspective and it was so beautifully done.
Bottom Line: Just read it!!!!
Rating: 5/5
Audio comment: I consumed this via audio book and the narrator wasn't my favorite. She was sort of monotone but the story was so good I didn't care.
I always feel like you can never go wrong with a Jane Green read. They are usually consistently good and easy reads. The premise of the book didn't really excite me at first. I am not really a fan of reading about cheating in a marriage. I can't understand that mindset. I have never, could never, would never cheat on anyone. Ever. So it is hard for me to read about it. However, the story line was very interesting. You really get to know the main character, Gabby, and all her thoughts and feelings.
There was one character that I got really mad at for the way she acted, but it was all part of the story and necessary so I get it. I felt like the author didn't rush the story line and really let things build up and have a solid foundation. I will say that the ending was a bit too perfect of a bow.
Bottom Line: I really enjoyed this book. It had well developed characters and a decent plot. It was a solid read, what you would expect from Jane Green.
Rating: 4/5
Audio comment:Jane Green narrates this book herself so you get to hear it exactly as she meant for you too. I enjoyed it. And her English accent 🙂
I wasn't sure how I felt about this book at first. Mainly I was irritated that Lila would let her husband's job take over  her entire life. He didn't want her to have friends or go back to a job she loved because he was afraid of being exposed. It's one thing if you live cautiously for your job, but you can't expect  your entire family to miss out on life happiness because of it! Besides that fact, I feel like we really got to know Lila as a character.
Bottom Line: The book dragged just a little in a few spots for me, but overall I enjoyed it. I would recommend it if you are looking for a light chick-lit type read.
Rating: 3/5
I received a copy of The Restaurant Critic's Wife from Netgalley in exchange for my honest review. All opinions are of my own.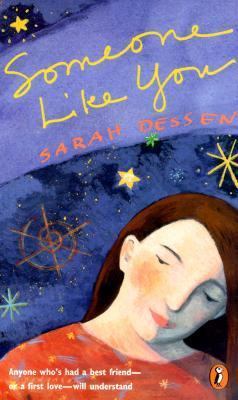 This is my second read from Sarah Dessen. In the very beginning of the book, you get right to the main plot line…Haley receives a call from her best friend Scarlett while away at camp. Scarlett's boyfriend just died in a motorcycle accident. Oh, and then we find out she's pregnant with his baby.
This has your typical YA story line of the good girl falling for the bad boy, the transformation of a relationship with the best friend, an overbearing parent, and your typical high school drama. I really liked that things weren't so perfect and the ending didn't really wrap everything up in to a bow. It left something for you to wonder about.
Bottom Line: This is a solid YA read and I enjoyed it.
Rating: 3.5/5
Audio Comment: Decent narrator.
I actually read this book in about three sittings over two days. That is a rarity for me. What I really liked is that we got some character development before a romantic relationship ensues. I hate books where the relationship is rushed. I also really loved the plot line of this book with Honor's issues with her family and her upbringing. The side characters had some development as well. I didn't really care for the whole Lexi and Sullivan line because I felt like it was randomly thrown in. There is a little action in the book with crime going on in the neighborhood which was interesting too. The only thing I didn't really care for is how perfect Jason was. No one is that amazing LOL.
Bottom Line: If you are in to love stories with a decent plot line, I would suggest this book. I appreciated that there was some depth.
Rating: 4/5
I received a copy of Don't Tempt Me from Netgalley in exchange for my honest review. All opinions are of my own.
This is a really cute love story between two people who were friends for a long time and realized they wanted more than that. It is the second book in a series, which I was not aware of until I went to add it to my Goodreads. You don't need to read the first one to enjoy this one.
Bottom Line:  If you are looking for a light and fluffy love story, then this is it! There are a few hot and heavy scenes in the book, so I don't recommend it if you are more conservative with your reads.
Rating: 3.5/5
I received a copy of Sunset in Central Park from Netgalley in exchange for my honest review. All opinions are of my own.
Currently Reading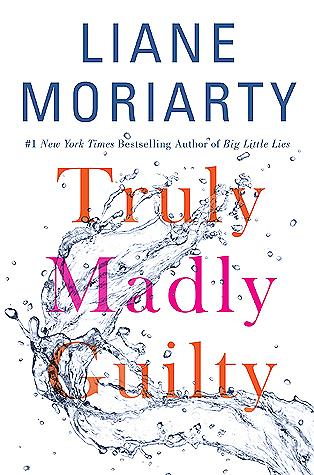 I was really hoping to have this one completed for the link up but it is really long!!! I am doing it via Audible and I still have 9 hours left after listening to it for a week on my commute! I am enjoying it, but not as much as some of the other reads by her.