It is book day!!! Linking up with Steph and Jana. This is the first time in a very long time that I didn't have this post going the whole month. I am doing it from memory on the fly, scary I know!!! There are only four this month, I had a few that I started for about five minutes and decided I wasn't in the mood. It was a weird reading month for me. I looked on Goodreads the other day. I set 52 books as my goal for the year and I read 71!! The year isn't over yet!
I might not have my life together enough to write a regular post, but I am not going to miss a book one! I actually started writing a post yesterday, but I had issues loading my pictures. It was a picture heavy post so I said screw it and bailed. I hope to take some time to go back in and finish that post too!
R.S Grey has become my one of my favorite authors. She is the best at romantic comedy, and Hotshot Doc is exactly what I wanted it to be! This one gives you all the feels and has a nice slow burn with a love to hate/co-worker romance taking place in a hospital, all rolled in to one! I LOL'd more than once, and had a smile on my face pretty much the whole book. There isn't much else for me to say for this one other than GO GET IT!
Bottom Line: Read it!!! Such a cute romantic comedy!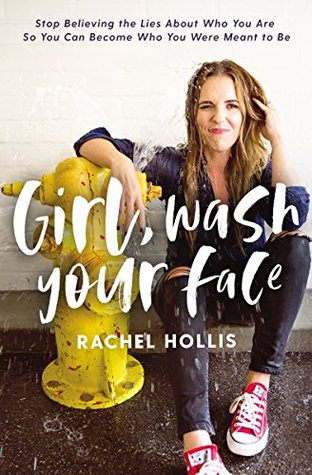 I feel like there are  a million reviews on this book out there. I am going to keep mine short and simple. Did it change my life? No. But, it did have some great takeaways and I really appreciated and I think if you enjoy this type of book…then it is worth the read. I didn't love the section on body image, and she sort of talks about how fabulous she is a lot. I will say, there is one quote that really stuck out to me. "Someone else's opinion of you is none of your business." I wish I would have heard that a long time ago!
Bottom Line: This book wasn't life changing, but there might be talking points that will stick with you.
I was on the wait list for Girl, Wash Your Face and this one forever. Oddly enough, they came in at the same time. And they both came in right around when I was finally getting job offers. I really could have used both of them a few weeks sooner! But anyways, while I don't think this book is life changing, I did take away quite a few things to think about. I don't really have one specific, huge life dream…so some things don't really apply to me.
Bottom Line: There really were several points that stuck with me, and if you are even the slightest bit interested in books from this genre, I would give it a read.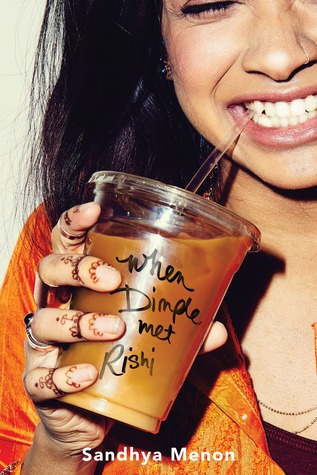 This was such a cute cute cute YA book!!! It was a little predictable, but I absolutely loved it! Dimple and Rishi were both such great characters, and I really appreciated how strong they were in their thoughts and beliefs. They are quirky and funny and I found myself flying right through this one to see how it ends.
Bottom Line: One of the better YA books I have read. Read it!
Currently Reading