Linking up with Steph and Jana to share some more books this month! I feel like I have read a lot more books this month than I realized. I had some really good reads, and a few that were just okay. One I could have done without. Let's jump in!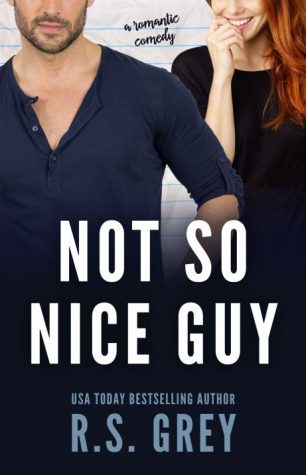 "We're extremely close, stuck so deep inside a Jim-and-Pam-style friendzone everyone at works assumes we're a couple – that is until one day, word spreads through the teacher's lounge that he's single. Fair game. Suddenly, it's open season on Ian. He should be reveling in all the newfound attention, but to our mutual surprise, the only attention he seems to want is mine."
RS Grey is my favorite romantic comedy author! Dare I say the queen of RomCom?!  This is a cute and quirky friends to lovers rom-com that had me laughing from the very first page! I really loved the chemistry and banter between Sam and Ian. I devoured this book in 24 hours, which is huge for me. I love that the book switched POV between Sam and Ian, so you get to know both better. This is the perfect type of book to break up some more serious ones…or to take with you on that last trip to the beach this summer!
Bottom Line: Read it!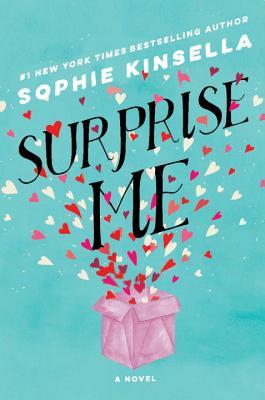 A trip to the doctor projects that Sylvie and Dan will live another 68 years together and panic sets in. They never expected "until death do us part" to mean seven decades. In the name of marriage survival, they quickly concoct a plan to keep their relationship fresh and exciting: they will create little surprises for each other so that their (extended) years together will never become boring. But in their pursuit to execute Project Surprise Me, mishaps arise and secrets are uncovered that start to threaten the very foundation of their unshakable bond. When a scandal from the past is revealed that question some important untold truths, they begin to wonder if they ever really knew each other after all. 
I am not sure that anything from Kinsella will top My Not So Perfect Life for me. I didn't love this  book. I mean, the whole premise is that the characters find out they are going to get 68 more years together, that is awesome news! When you get married, don't you go into it expecting to spend the rest of your lives growing old together??? That is sort of the point. So I just don't get the whole freak out over living another 68 years together. I got really bored reading this book, and it took me a month to finish. I am going to be completely honest…I skipped over about 30% of the book and didn't even miss anything.
Bottom Line: There really isn't anything special about this book. I didn't mind the ending, and can appreciate that the characters grew and changed…but I was bored most of this book and couldn't wait to just be done with it. So I can't really recommend it.
**I received a copy of Surprise me from Netgalley in exchange for my honest review. All opinions are of my own.""
Kate is dumped by her fiance the day she learns she is pregnant with his child. Vanessa is obsessively searching the Internet for news of an old flame. Dani, the aspiring writer who can't seem to put down a book–or a cocktail–long enough to open her laptop, has just been fired… again. In an effort to regroup, Kate, Vanessa, and Dani retreat to the New Jersey beach town where they once spent their summers. Emboldened by the seductive cadences of the shore, the women begin to realize how much their lives, and friendships, have been shaped by the choices they made one fateful night on the beach eight years earlier–and the secrets that only now threaten to surface.
I am not sure how I feel about this book after finishing it. Most of the book you don't know the full story of the secret each of the girls is keeping, so I stayed interested the whole time wanting to know what happened. I just feel like the characters weren't really any that I cared about. Throughout the book, each of them is so focused on the drama in their own lives, the lies that they have kept to themselves and what happened in their pasts. None of them are all that likable and there wasn't a whole lot going on in the book until the secrets are spilled towards the end.
Bottom Line: This is a decent beach read, if you are just looking for something to pass the time. It will probably be one that I forget about very soon, knowing that I read it but not remembering what all happened.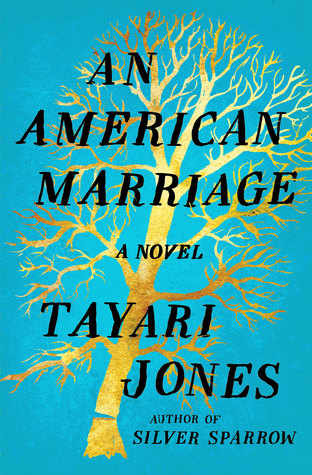 Newlyweds Celestial and Roy are the embodiment of both the American Dream and the New South. He is a young executive, and she is an artist on the brink of an exciting career. But as they settle into the routine of their life together, they are ripped apart by circumstances neither could have imagined. Roy is arrested and sentenced to twelve years for a crime Celestial knows he didn't commit. Though fiercely independent, Celestial finds herself bereft and unmoored, taking comfort in Andre, her childhood friend, and best man at their wedding. As Roy's time in prison passes, she is unable to hold on to the love that has been her center. After five years, Roy's conviction is suddenly overturned, and he returns to Atlanta ready to resume their life together.
This book!!! It is SO good you guys!!! I laughed, I cried, I got angry, I smiled. This is one of those books that makes you wonder how you would handle the situation if it were to happen to you. It is tragic and raw. You really get to know the characters, as the novel switches between them. And there are several letters between Roy and Celestial while he is in prison. I went back and forth on what I wanted to happen for each of them. I really liked the ending. It was well written, and not rushed. I have so many more things I could say about this book, but go read it first and then let's talk!
Bottom Line: Definitely read it! It deserves the hype.
Seventeen-year-old Tess Fowler has just dropped out of high school. She can barely function after learning of Jonah's death. Jonah, the boy she'd traded banter with over texts and heartfelt e-mails. Jonah, the first boy she'd told she loved and the first boy to say it back. Jonah, the boy whose suicide she never saw coming. Tess continues to write to Jonah, as a way of processing her grief and confusion. But for now she finds solace in perhaps the unlikeliest of ways: by helping her father with his new alternative funeral business, where his biggest client is . . . a prized racehorse? As Tess's involvement in her father's business grows, both find comfort in the clients they serve and in each other. But love, loss, and life are so much more complicated than Tess ever thought. Especially after she receives a message that turns her life upside down.
I was drawn to the book from the cover. I wont lie. I wasn't a huge fan of the fact that it was a YA, but the premise sounded interesting so I figured…why not? I am so glad I did! I really enjoyed this book. The lead female character is sort of quirky and awkward. She has a no bullshit attitude that I can really appreciate for her age, she is quite snarky. This book deals with suicide, so it is a heavier issue than your typical YA read. I felt like the emotions in the book were raw and real. Tess can seem a little harsh, but it is just the way she deals with grief. The book really makes you think about life and relationships. Do we really know our friends and people in our lives? Depression is so complex, and I like that this book sheds some light on that.
Bottom Line: This is definitely a Y.A. If you like to read those from time to time, check this one out. I appreciated the strong lead female character and it deals with a heavier issue.
If I Run by Terri Blackstock
Casey Cox's DNA is all over the crime scene. There's no use talking to police; they have failed her abysmally before. She has to flee before she's arrested . . . or worse. The truth doesn't matter anymore. But what is the truth? That's the question haunting Dylan Roberts, the war-weary veteran hired to find Casey. PTSD has marked him damaged goods, but bringing Casey back can redeem him. Though the crime scene seems to tell the whole story, details of the murder aren't adding up. Casey Cox doesn't fit the profile of a killer. But are Dylan's skewed perceptions keeping him from being objective? If she isn't guilty, why did she run?
I started this book not knowing there would be more to follow. I am a little irritated that it ends on a cliff hanger and I am torn if I want to pursue more. I probably will, because I have to know what happens!  The writing of the book is a little childish. I guess that is the best way I can describe it? And I didn't realize this was a Christian book. I am not against reading Christian books, its just that they can come off preachy and this one will randomly go on a tangent about a bible story or Casey will say something like, "I wish I believed in prayer." or "I wish I knew there was an afterlife." Like it would change the situation she is currently in. Also, there was this judgy little banter between Casey and another girl about tattoos and it really rubbed me wrong. The premise of the book though is what got me and kept me interested. If you can get past the judgy parts of the book, it is actually a pretty decent story.
Bottom Line: Overall, the premise is interesting, but I only suggest getting in to this series if you are ok with Christian books and God talk. And can handle some judgy comments.
So I had to know what happens, and the wait list wasn't too long for the second book. I have been enjoying the overall story, but I am going to say that I find it a little unbelievable that Casey keeps meeting people that she can help save. How does she keep getting herself in those situations?? That part is far fetched. But again, I am enjoying following along and want to know how it is all going to play out.
Bottom Line: Again, if you don't mind some judgy comments and God talk…the premise of this book is good and interesting enough to keep me around.
Nantucket is only two and a half hours away from Martha's Vineyard by ferry. But the two islands might as well be worlds apart for a set of identical twin sisters who have been at odds for years. When a family crisis forces them to band together — or at least appear to — the twins slowly come to realize that the special bond that they share is more important than the sibling rivalry that's driven them apart for the better part of their lives. 
I just love diving in to a Hilderbrand book. I always know I am going to get a solid beach read. I loved the drama between the two sisters, the issues with their parents, and the side drama of Tabatha's daughter Ainsley. The book was a little slow at times, but there was just enough excitement mixed in to keep you from putting it down. There was a good bit of juicy scandal thrown in for good measure. I really liked the epilogue at the end. I wont say more so it will be a fun little surprise for you too!
Bottom Line: Perfect beach read to end the summer!
Harry Mills is a guardian angel on a mission: help twenty-four-year-old Addie Folsom get her life back on track—and, if the right moment strikes, help her find love. Addie has returned home to Tacoma for the holidays, but this time she plans to stay for good, enrolling in the local community college to earn her degree. What she doesn't plan to do is run into Erich Simmons.
I didn't realize this was #10 in a series until I went to mark it as currently reading on Goodreads. It doesn't matter though, it is a stand alone book. This isn't my favorite from Macomber. The romance feel really flat for me. It was a super quick read, so I hung with it. It passed the time by just fine, but I am sure I will forget about it soon enough. One thing I appreciated in the book is the idea that guardian angels can be in animal form too. I like to think that way when I look back on my time with Gracie.
Bottom Line: Quick, Christmas read that passed the time but isn't very memorable.
The Quinns are looking forward to celebrating Genevieve's baptism, welcoming Isabelle to the family, and enjoying the cheer of Nantucket's traditional Christmas Stroll. But just when a peaceful family gathering seems within reach, Kelley's estranged second wife, Mitzi, shows up on the island after souring on her relationship with the inn's former Santa Claus. Soon Kelley isn't the only Quinn entertaining a surprise guest from Christmases past as lovers old and new gather beneath the mistletoe. With jealousy, passion, and eggnog consumption at an all-time high, it's going to take a whole lot more than a Christmas miracle to get the Quinns–and the inn–through the holidays intact. 
I loved picking up the following Christmas in this second book of the Winter series. I gained a new perspective on Mitzi, which I always appreciate when an author can change my mind about someone. This has that Christmas cheer, and some good old Quinn family drama. I felt like the ending was sort of abrupt though, and leaves off on a total cliffhanger!!! I was just reading along and all of a sudden I was like wait, where is the rest?
Bottom Line: Cute, cozy Christmas read with family drama. Just be prepared to need the next one immediately, as there is a cliffhanger!
Heart Trouble by Kathy Hogan Trocheck AKA Mary Kay Andrews
I love Callahan Garrity! I have really enjoyed this series. I think there are eight books total, so I have three more to dive in to!  I love how they are written in the 90s around Atlanta. The set of main characters we have all come to know and love comes back in each book, as we are introduced to another new case. I like that in this book, the client that Callahan takes on isn't 100% likable…but that you still want justice for her.
Bottom Line: This is a super fun cozy mystery series if you like that sort of thing.