35. After today, I am officially closer to 40 than I am 30. Gross. That's alright though, my thirties have proven to be way better than my twenties so hopefully that means there is even more goodness in store for my 40s. Also, huge shout out to my birthday twin Kate!!! So cool that we were born on the same day, the same year. Our daughters are just a couple months apart too.
No big plans this weekend. I need to get to some more purging, cleaning, organizing, etc. Chris surprised me with an early birthday present. I LOVE IT! Chocolate chip cookies have already been made in it. Does anyone have any good pasta or bread recipes they love?? Send them my way!
Favorite Moments: I received this package in the mail from Andrea. She is seriously the sweetest ever! She is so thoughtful too, combining all of my favorite things: tacos, books and Target. I mean…if you could describe me in three words…that would be it.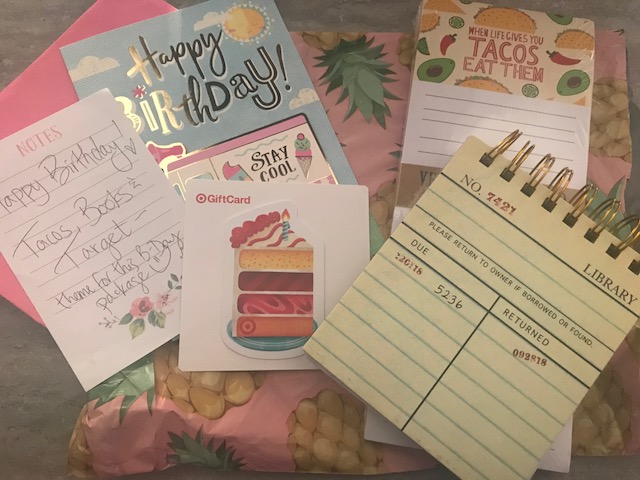 In making the best of a cancelled lunch situation, I went and grabbed another Smoked Salmon Poke Bowl from Trader Joe's. Seriously, so delicious!!! I also grabbed another box of the organic mini peanut butter cracker sandwiches for Zoe. That girl can eat an entire box of those in a weeks time if you let her.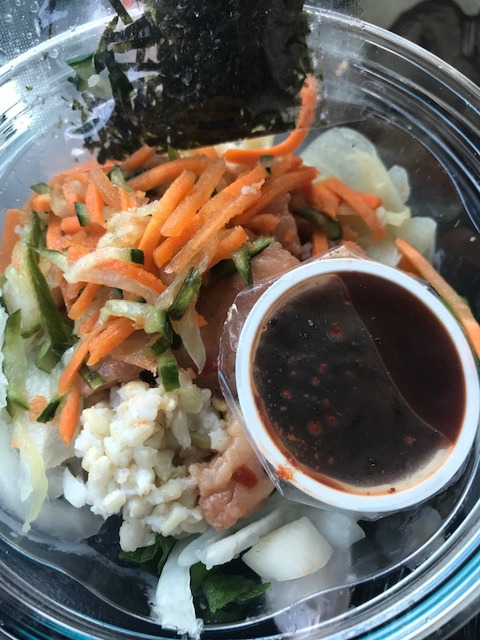 Favorite Lust: I looked around Nordstrom Rack this week. I went for sunglasses but couldn't find any I just love. I didn't purchase anything, because I have this new thing where I think about it and if I still want to go back and get it, then I really did love it. I did find this sweater that must come home soon! The price is right and the color is gorgeous.
And these jeans were so flattering on! I love the stretch that Democracy offers. The come down a little longer on me and are PERFECT for fall booties.
Favorite Funnies:
I hope you all have a wonderful weekend! Linking up with Amanda.