Linking up with Jana and Steph for another month of  books! I had a month of enjoyable reads, so let's just jump right in!
The Rumor by Elin Hilderbrand
Madeline King and Grace Pancik are best friends and the envy of Nantucket for their perfect marriages, their beautiful kids, their Sunday night double dates with their devoted husbands. But this summer, something's changed, and if there's anything Nantucket likes better than cocktails on the beach at sunset, it's a good rumor.
So this is my third Hilderbrand book, and I have to say that I liked Here's to Us and Winter Street better. But that is not to say that this is a bad book. I enjoyed it, I just felt like the characters weren't as likable. What I love about Hilderbrand is that she must have a map/family tree of fictional characters for Nantucket, because "Fast Eddie" was mentioned in Winter Street, and here he is one of the main male characters in this book. There was another character mentioned in another book, as well as a few of the places around town. So you really feel like you are part of that world while reading. I do love a good story about town drama, but since this book is called "The Rumor" you get an extra amount of gossip. I felt like most of the characters in this book are not all that identifiable. However, I still enjoyed it and finished it in less than a week. So that says something!
Bottom Line: This would make a great beach read.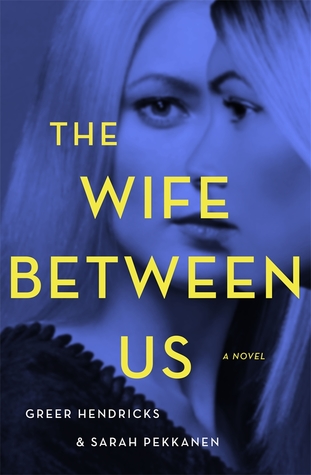 A novel of suspense that explores the complexities of marriage and the dangerous truths we ignore in the name of love.
Man, this book!!! It was a really slow build up, but I never saw the twists coming! They were so clever! The tag line says that you will make assumptions about the book and to assume nothing…and it sure delivers! I didn't super love all of the characters, but that didn't take away from the book at all. I don't always love a book with a unreliable narrator, but it works well in this one.
Bottom Line: If you like suspense type books, read it!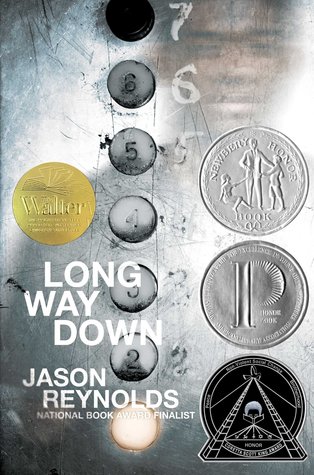 Will's brother Shawn was just murdered. Will is on an elevator with a gun in his waistband, revenge on his mind. As the elevator stops on each floor, someone connected to his brother gets on to give Will a piece to a bigger story than the one he thinks he knows. A story that might never know an END…if WILL gets off that elevator.
This is such a powerful read. It took less than two hours to get through, so I highly suggest reading it! I listened to it on audiobook because the author reads it himself and it was written in verse. I love knowing that it was delivered exactly as intended. The ending is really left up for interpretation though. I listened to it about four or five times trying to decide how I thought he meant it to go. If you have read it, I would love to know how you took it.
Bottom Line: Just read it!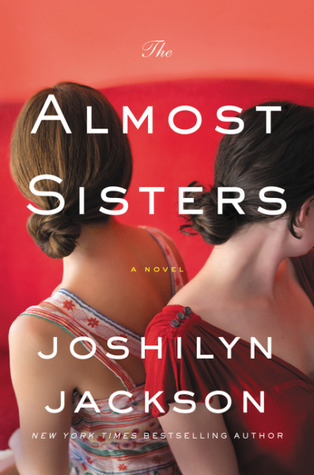 One tequila-soaked night at a comics convention, the usually level-headed graphic novelist is swept off her barstool by a handsome and anonymous Batman. It turns out the caped crusader has left her with more than just a nice, fuzzy memory. She's having a baby boy. But before Leia can break the news of her impending single-motherhood (including the fact that her baby is biracial) to her conventional, Southern family, her step-sister Rachel's marriage implodes. Worse, she learns her beloved ninety-year-old grandmother, Birchie, is losing her mind, and she's been hiding her dementia with the help of Wattie, her best friend since girlhood. Leia returns to Alabama to put her grandmother's affairs in order, clean out the big Victorian that has been in the Birch family for generations, and tell her family that she's pregnant. Yet just when Leia thinks she's got it all under control, she learns that illness is not the only thing Birchie's been hiding.  
I feel like I waited forever for this book at the library. I have really come to love Joshilyn Jackson. She is such an engaging writer and I feel like her books are deeper than just a beach read. She knows how to develop a character. Small town Alabama can feel like you walked right in to the 80's, and that is how Jackson writes about Birchville in this book. I loved all the drama that was written in to the Birch family history. So many secrets. I also like that there is a story within a story with the graphic novel series that Leia wrote.
Bottom Line: This is a very enjoyable read! You get the good, bad and ugly of the deep south, some family drama, secrets, a super hero and a woman who just wants to solve all the problems and doing the best that she can. Read it!
Nina Browning is living the good life after marrying into Nashville's elite. Tom Volpe is a single dad working multiple jobs while struggling to raise his headstrong daughter, Lyla. Amid so much wealth and privilege, Lyla doesn't always fit in—and her overprotective father doesn't help—but in most ways, she's a typical teenage girl, happy and thriving. One photograph, snapped in a drunken moment at a party, changes everything. As the image spreads like wildfire, the Windsor community is instantly polarized, buzzing with controversy and assigning blame. At the heart of the lies and scandal, Tom, Nina, and Lyla are forced together—all questioning their closest relationships, asking themselves who they really are, and searching for the courage to live a life of true meaning.
I finished this book in just a couple of sittings at the beach. It was actually a heavier topic than most of Giffin's books. I felt like it was very realistic and now in terms of the issue and what happened. I do feel though that Giffin just touched the surface, and it could have gone a little deeper. I liked the way the book switched between Nina, Tom and Lyla. You got to see the story from each of their points of views and know what they were feeling. I didn't really get attached to any of the characters the way I like to, but they were likeable enough. The ending sort of wrapped up a little too quickly for me, leaving me wanting something more from the book.
Bottom Line: I think Giffin fans will appreciate this book for its heavier subject matter. This was a quick and enjoyable read.
**I received a copy of All We Ever Wanted from Netgalley in exchange for me honest review. All opinions are of my own.**
Currently Reading