Guess who's back, back again. Shady's back, tell a friend.
What better way than to come back than on book day with Steph and Jana!!!! I have had this book post going for two months, so there is a lot of material here. I read lots of good books!!! I thought about splitting this into two posts, but I think you can handle it. As always, the blurb about the book is in bold and my thoughts below. I will be back tomorrow to talk about where I have been the last several weeks.
In 1979, Daisy Jones and The Six split up. Together, they had redefined the 70's music scene, creating an iconic sound that rocked the world. Apart, they baffled a world that had hung on their every verse.This book is an attempt to piece together a clear portrait of the band's rise to fame and their abrupt and infamous split.
I have so many feelings about this book! I devoured this book, as I do with all TJR books. She can do no wrong, really. This book was so different, in that it read like a VH1 Behind the Music special. It read like an interview between the different band members, and I just loved that! It is a question-less interview, which makes it much easier to read.  You get a few surprises in the end that you don't really see coming. TJR wrote this so well, that you feel like you grew up with this band and know all the members and their songs. I cant even say anymore about it, I just want you to read it!!!
Bottom Line: Read it!!!!!
**I received a copy of Daisy Jones and The Six from Netgalley in exchange for my honest review. All opinions are of my own.**
Winter Storms (Winter #3)by Elin Hilderbrand
This is the third book in the series, so I dont want to share any of the blurb about it…it will spoil some things if you haven't read the first two.  While I love Elin Hilderbrand and this series, I felt like this book was a little rushed. Things came together pretty quickly and problems were easily solved. Even so, I just love these characters and this book made me smile.
Winter Solstice (Winter #4) by Erin Hilderbrand
This is the last book in the series. I absolutely loved how some of the characters from The Rumor made their way into this story. You don't have to read The Rumor to enjoy this book though. I do feel like it would help you know these characters better, as this takes place after the events in The Rumor. And if you planned to read that book, definitely read it first as there are spoilers to what happened in this one.
Bottom Line: I just loved this series, perfect Christmas reading!
When Delaney Shaw returned home to Truly, Idaho, for the reading of her stepfather's will, she planned on paying her respects and getting out of town. But it seems the will has some unexpected stipulations-like the one that says if Delaney wants her inheritance she needs to stay put and have nothing to do with sexy Nick Allegrezza. . .for an entire year!
This was written in the 90's, and I appreciated that. It was a quick and fun read. There were a few LOL moments and I love the tension and the love/hate going on between DeLaney and Nick. It is hot hot hot. If you enjoy this genre, you would probably like this book.
Bottom Line: This was a fun little read if you like the romance genre.
Born in Alabama, Paula Vauss spent the first decade of her life on the road with her free-spirited young mother, Kai, an itinerant storyteller who blended Hindu mythology with Southern Oral Tradition to re-invent their history as they roved. Kai ended up in prison, and Paula has reincarnated herself as a tough-as-nails divorce attorney with a successful practice in Atlanta. While she hasn't seen Kai in fifteen years, she's still making payments on that Karmic debt – until the day her last check is returned in the mail, along with a cryptic letter. "I am going on a journey, Kali. I am going back to my beginning; death is not the end. You will be the end. We will meet again, and there will be new stories. You know how Karma works." 
If you want messed up southern families, Joshilyn Jackson is your girl!!! I wasn't sure how I felt about the book when I first got in to it, but about 10 to 15% in, and I was hooked. By the end of the book, I loved all the characters and their flaws. I loved the Hindu stories that were placed throughout the book. If you pay attention to them, they totally make sense by the end. The book alternates between past and present, as we learn more about Paula's time in a group home. Not only do you have the flawed relationship between Kai and Paula, but then we meet Birdwine. The detective with a drinking problem and sorted past with Paula. This book was just so interesting and different. I wasn't sure what to expect going in, but I really loved this book by the end!
Bottom Line: If you are a fan of Joshilyn Jackson or complicated families and relationships…this is the read for you!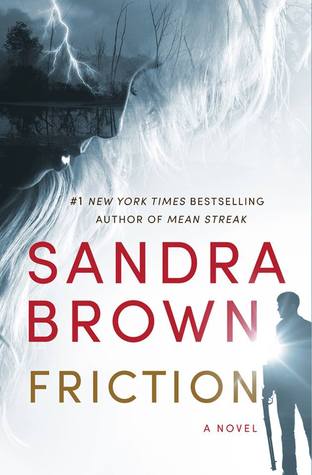 A Texas Ranger, relegated to deskwork due to past recklessness, petitions to regain custody of his five-year-old daughter, and his case is assigned to a family court judge who is as attractive as she is ambitious. When a masked gunman barges in during the custody hearing with his sights on the judge, the Ranger reacts instinctively and goes after him. But authorities apprehend the wrong man, and the real gunman remains unknown, at large, and a threat.
This book has everything you expect from Sandra Brown. I don't want to say too much about it to give anything away. I loved the "friction" between Holly and Crawford. I loved Crawford's soft spot for his daughter, Georgia. And the whole story was quite interesting. I figured out a lot of what happened, but not everything.
Bottom Line: Read it. You will definitely enjoy it if you are a fan of Sandra Brown.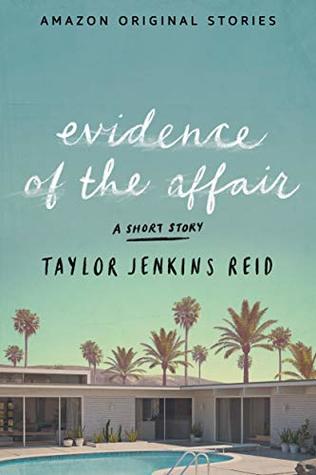 A desperate young woman in Southern California sits down to write a letter to a man she's never met—a choice that will forever change both their lives.
This was a free ebook I snagged with my Amazon Prime membership, after seeing TJR post about it on Instagram. I was so excited! This book was written in letter format and I read it in one sitting. It is a short story, and while I wished it were longer because I love TJR, it wasn't rushed and I absolutely loved the little surprise at the ending. I highly recommend this for a short read!
Bottom Line: Read it!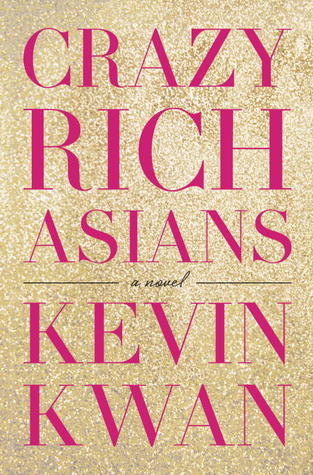 Three super-rich, pedigreed Chinese families and the gossip, backbiting, and scheming that occurs when the heir to one of the most massive fortunes in Asia brings home his ABC (American-born Chinese) girlfriend to the wedding of the season.
I didn't really know what to expect with this book, but I just loved it! It isn't anything amazing, but just a good, enjoyable read to break up the heavier stuff. Obviously, I can not relate to any of the characters, as I am not a crazy rich Asian. But I loved reading about the culture and what is the norm for that life style. It sort of reminded me a tad bit of The Royal We, in that there is an underdog love story among the elite and people trying to tear it apart. I did this on audio book, and really loved the narrator.
Bottom Line: Read it! I immediately got on the long long wait list for the next one.
Our House by Louise Candlish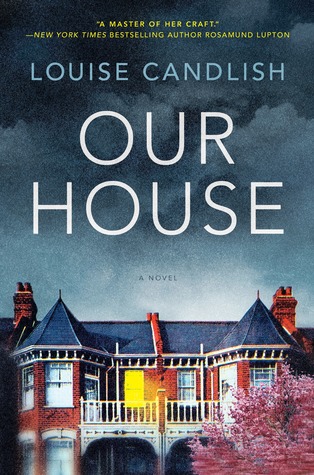 When Fiona Lawson comes home to find strangers moving into her house, she's sure there's been a mistake. She and her estranged husband, Bram, have a modern co-parenting arrangement: bird's nest custody, where each parent spends a few nights a week with their two sons at the prized family home to maintain stability for their children. But the system built to protect their family ends up putting them in terrible jeopardy. In a domino effect of crimes and misdemeanors, the nest comes tumbling down.
The premise to this book was super interesting, but I felt like it just dragged on and on. I was all over it at first, and couldn't wait to find out what happens….but all the middle parts just weren't that enjoyable. Even with fraud, the Bird Nest approach to their relationship and a good old who done it, I was totally bored with this book quick. It was told mostly in the form of a podcast from Fi and a suicide word document from Bram. With some current day and past memory sprinkled in.  Neither character was likable, and eventually I just quit caring about all of it.
Bottom Line: Meh. Interesting idea, but the book really dragged. I would skip.
**I received a copy of Our House from Netgalley in exchange for my honest review. All opinions are of my own.**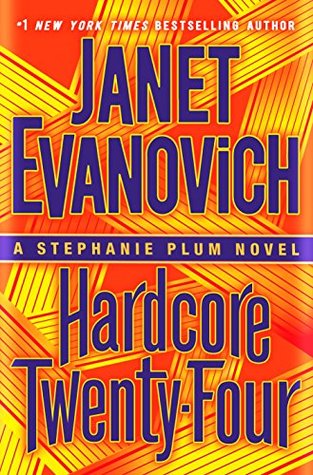 This is the 24th book in the Stephanie Plum series. I love this cozy mystery series. You have a quirky cast of characters, ridiculous crimes and a love triangle between Stephanie, Joe Morelli and Ranger. And we can forget Grandma Mazur and her shenanigans. I will say, I think I am ready for this series to wrap up. The love triangle has been dragged out long enough, I just want her to pick Morelli already! The zombie thing in this one was a little much. But I sure did LOL a lot throughout and flew through the book in just a few sittings.
Bottom Line: Fun cozy mystery series.
Starting over at thirty-two is never fun, especially in a town the size of a postage stamp. Chasing that with having to beg for a job she's wildly over-qualified for and Walker Wilder's pride is really burned. But now that she's the new events director for the historic Montana Graff Hotel, she's tasked with creating buzz and traditions to fill rooms during the off-season. Halloween may not scream touristy, but hiring a spirit-hunting TV crew will definitely grab some headlines… But when the sexy spirit hunter shows up, he haunts more than her dreams. 
Bottom Line: Meh. I picked this one up right before Halloween because I thought it would be fun. There were cute elements to the book, but honestly, the author kept repeating the inner dialog between the two main characters and certain facts over and over that I lost interest pretty quickly.
Shaye has little in common with Tanner. He's a suspicious big city cop come home to the historic Davis family ranch to settle his uncle's estate. She's working for an environmental conservancy that acquires and protects old ranches-and she wants to preserve the Davis homestead. When the suspicious death of Tanner's uncle at his ranch throws the two opposites together, tempers flare and sparks fly. While they have trouble seeing eye to eye, Shaye and Tanner agree on one thing: they need to uncover the truth.
This is a murder mystery with some romance thrown in. The whole premise was interesting, and it was a well written story. I got a little tired of all the references of the attraction between Tanner and Shaye throughout the book. We get it, they like each other. Let's move on! Still, the actual story kept me interested the whole time. I really liked the way the book ended. Sometimes, the action and ending happen to quickly and feels rushed. I didn't feel that way at all with this book.
Bottom Line: A good who done it if you are ok with some romance too.
These books are really quick, just a few hours each. This is a super cute cozy mystery series that takes place in a little town called Sweet Cover, just outside of Boston. The Roseland sisters are all really sweet, and seem to get caught up in solving murders around town. There are two cats and some supernatural elements to the books, so many sure you are ok with that. These books aren't very deep, they tend to follow a formula of there being a crime, the sisters getting involved and speculating what happened and investing deeper. There is a story line behind the crime of the book though, and I find that enjoyable to follow along through these.
Bottom Line: Super cute cozy mystery series, if you are ok with a little supernatural twist and aren't looking for anything deep.
Did Not Finish
Foul Play by Janet Evanovich
You guys know my love for Janet Evanovich is deep and I put up with some quirky things without batting an eye, but this book was terrible!!!! I think I made it about 20% in? Honestly, it was about 19% too long. This is an old book written in the 90's and the main female characters is so ditzy and ridiculous, I just couldn't with her. And I didn't like the male lead either. Just go ahead and pass this one.
Currently Reading