I have been trying to get a garden together for awhile now. Mainly I have just been lazy and have not done the proper research to see what I can grow in the space that I have. Basically, I need to have a container garden and so that can be a little more limiting. When I saw The Rooftop Growing Guide, I thought….this is going to be perfect for me! I was right!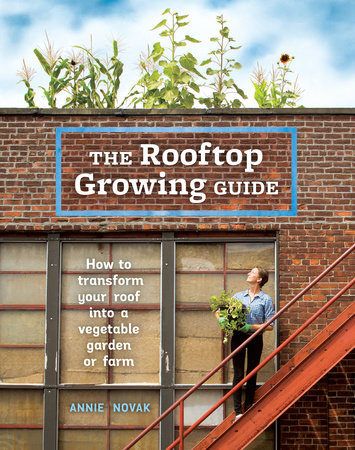 Now, don't let the title of the book fool you. This book is so much more than just rooftop growing. There is an entire section dedicated to container growing as well! Plus it gives you all kinds of tips and information on different types of containers and materials used for them. It talks about all different varieties of plants and where and when they thrive. You also learn about weather planning, pest control, soil choices, layouts for the garden, and the tools you need to be successful.
I would say that this isn't just a beginners guide and that everyone could learn something from this book. Not to mention that there are gorgeous pictures in it! Yup, it is safe to say that I am ready to give this gardening thing a real try this spring!!!
Add this book to your Goodreads list.
Learn more about The Rooftop Growing Guide.
Learn more about the author, Annie Novak.
I received a copy of The Rooftop Growing Guide from Blogging for Books for my honest review. All opinions are of my own.