Another month of books have come and gone! Linking up with Jana and Steph.
I devoured this book much quicker than I thought I would! I picked it up every chance I got. This is much longer than your normal beach read, but it didn't lag in the least bit and I loved all the details and plot development. The beach town setting was perfect and I loved that it wasn't always perfect through the story.
Bototm Line: This is the perfect beach read!! You get a little love, a scandal, some mystery and a storm.
Rating: 4/5
Brew or Die A Java Jive Mystery by Caroline Fardig
I best describe this series and the leading lady as a more competent Stephanie Plum. This is the forth book and I have to say, I am still enjoying the series! I love all the characters and the shenanigans. Jules is officially a licensed PI and takes it on as a second job. This one kept me reeled in because Jules teams up with someone you would least expect to work work on a case!! The love tangle between Jules, Stafford, Pete and Ryder had me hooked the whole time but then I ended up getting pissed at the very end of the book and slapping my head. I am hoping there is another installment and Juliet finally moves on in one direction or another. I am team Ryder all the way though. As for the mystery part, I sort of had suspicions early on in both investigation she worked on, but there were a few surprises and twists thrown in.
Bottom Line: If you are looking for a cute, cozy mystery or you like the Plum series and Janet Evanovich, then give this a try!
Rating:4/5
**I received a copy of Brew or Die from Netgalley in exchange for my honest review. All opinions are of my own.**
When I first started seeing reviews for this book, I rolled my eyes. I could care less about the royal family. I mean, I wish I had Kate's closet and I think she is gorgeous….but that is about where my thoughts about them end. I was sure I wouldn't care to read this book….but then all of you…people who normally don't even read this type of book…gave it a great review. Ok fine, I will read it!!!
Anyways, I LOVED this book!!! It is a long one, and I managed to have it finished in a week which is a pretty big deal for me right now. There is so much character development and little details in this book and I loved all the little side stories leading up to the current time. This was just a super fun read that kept me interested the whole time.
Bottom Line: Read it!! This is probably one of my favorite books so far this year. I really just enjoyed it so much.
Rating:5/5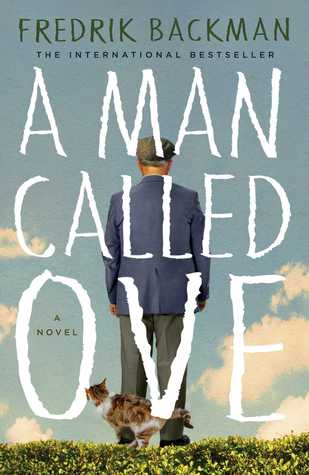 At first I wasn't sure I was going to like this book. I sort of got lost a little in some of the details of the story at the beginning. I will be vague to not give any spoilers, I then realized what was really going on with Ove and what he was tying to do. That kept me interested and then I really started to enjoy the story. I liked how the book bounced back and forth between current day, and stories from his past that shed light to lead him to who he is. I like how Ove is strict with his routines, principals and views on life. I have a feeling we are all going to be a little cranky like Ove when we are older.
Bottom Line: This was a sweet book and I really enjoyed it.
Rating:4/5
I seriously don't follow the holidays or seasons when it comes to reading. I needed a little snow in my very hot July! This was a cute love story and I enjoyed the holiday aspect of it. To be completely honest though, I never really connected with any of the characters and the story felt a little cheesy to me and very predictable.
Bottom Line: If you are looking for a light holiday read, this might fit the bill. It wasn't my favorite though.
Rating: 2.5/5
Currently Reading:
I am only about 60 pages in to this one so far, but I can already tell it is messed up, but I am intrigued and enjoying it.