A long time ago, Chris purchased a DSLR camera. To be honest, this fancy camera sits in a closet in our basement mostly unused. It gets packed for trips but we never end up taking it out of the car with us, as our iPhones seem to capture 99% of our pictures. A shame, really.
And while I am being honest, I will go ahead and tell you that I have no clue how to use the said fancy DSLR camera. Not even a little. Like I don't even know if I know how to turn it on or snap a picture with it. The thing is, I want to. I want to start taking more pictures of our every day lives, and better quality pictures in general. That is why I got Understanding Exposure by Bryan Peterson.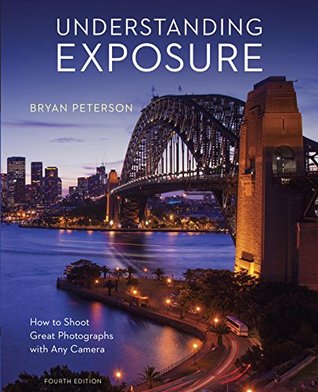 Understanding Exposure is obviously about exposure, but so much more! You learn about exposure, white balance, finding creative exposure. There is a section on aperture, shutter speed, light and it's importance, and all kinds of information about flash. There is even a section dedicated to special techniques that talks about polarizing filters and multiple exposures.
This book includes beautiful photography that demonstrates the skills that you are learning. There are comparison pictures to show you the difference in lighting, filters, motion, shutter speed, etc. The book explains how you can use all these skills together to create beautiful pictures.
One of the most interesting parts for me was the sections dedicated to starlight and light painting. The stars out here away from the city are so amazing at night and I never tire of looking at them. To be able to capture that on camera would be amazing!!! And who doesn't like to have fun with light painting?!
There is so much to learn about photography. I am not trying to become a professional by any means, but I certainly feel more informed having read this book. I think there is something in it for everyone, whether you are just starting out like me…or if you are a little more advanced but have room for improvement.
You can learn more about the book here, and meet the author here. Add it to your TBR list with Goodreads here.
I received this book from Blogging for Books in exchange for an honest review.